Empty Baskets is a side mission in Ghost of Tsushima.
Your task is to help eliminate the bandits and retrieve some rice for the lady.
Here's a walkthrough of Empty Baskets in Ghost of Tsushima.
Rewards: Minor Legend Increase, Minor Defense Charm and 10 Linen.
Speak with the lady
To begin the quest, talk to the lady in her house in Tsutsu.
She'll tell you that some peasants have stolen her food.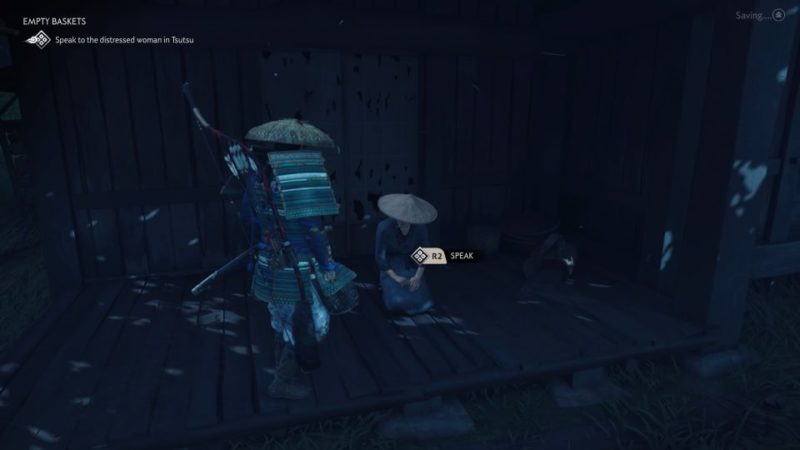 Defeat the bandits
Use the guiding wind to reach the location of the so called peasants.
As you arrive, you'll meet bandits instead. Defeat all of them. You can use Standoff to begin the fight.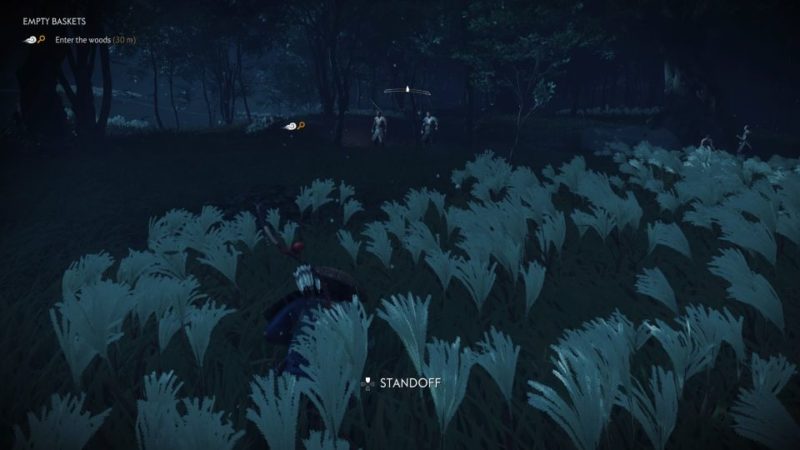 Collect the food from the campsite.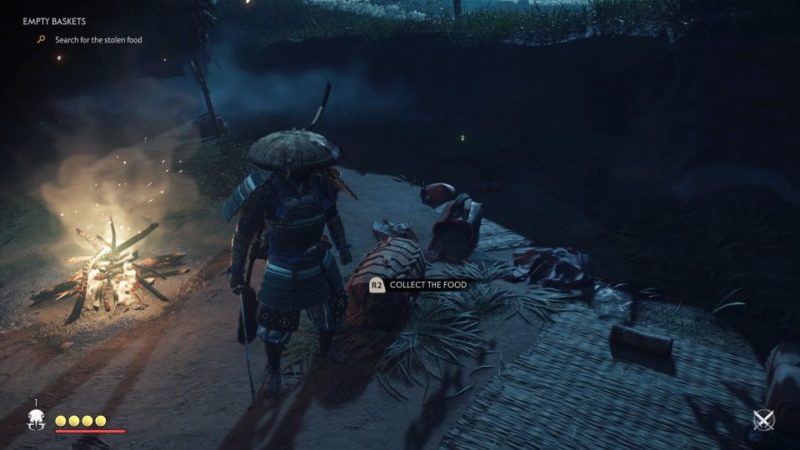 Return to the lady
Go back to the lady and hand over the food.
The lady apparently lied about the situation as she simply wanted some rice.