Destroy Shipyard is a Mongol Territory to be liberated in Ghost of Tsushima.
The rewards are Moderate Legend Increase, Technique Point and 2 Gold.
Here's a walkthrough of Destroy Shipyard in Ghost of Tsushima.
This was the mission shown in the gameplay prior to the release of the game.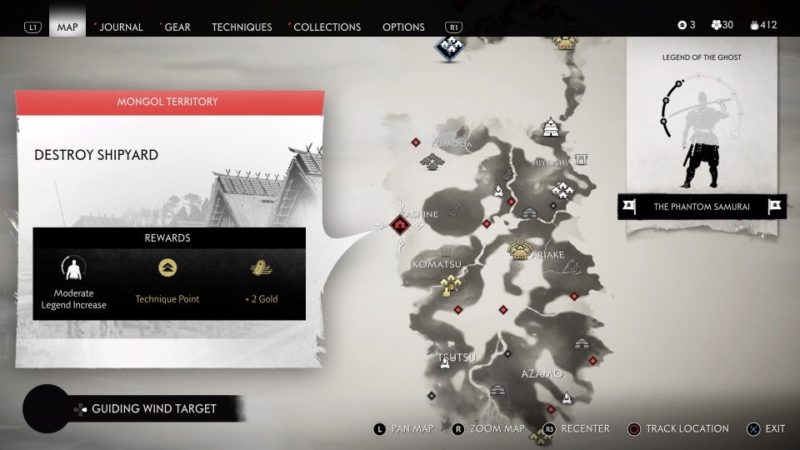 As you reach the front of the shipyard, you can standoff with the guards. If you have multiple standoffs unlocked, even better.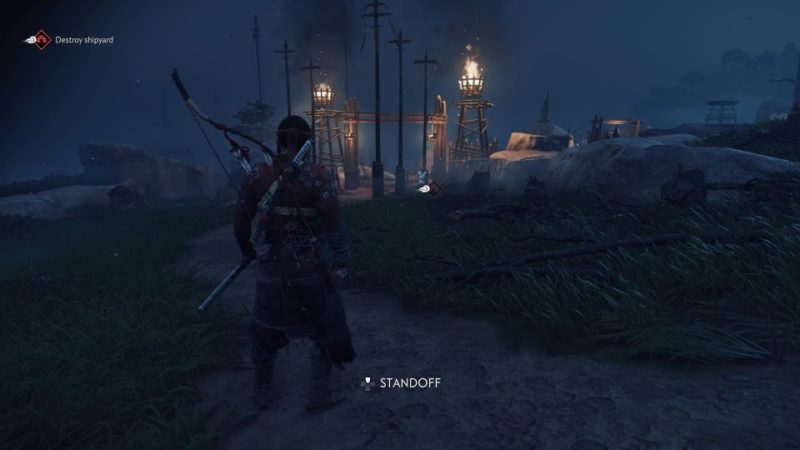 Objectives
The objectives are as follows:
Eliminate the war camp general
Recover Sashimono Banners (4)
Bonus: Kill an enemy while concealed by a smoke bomb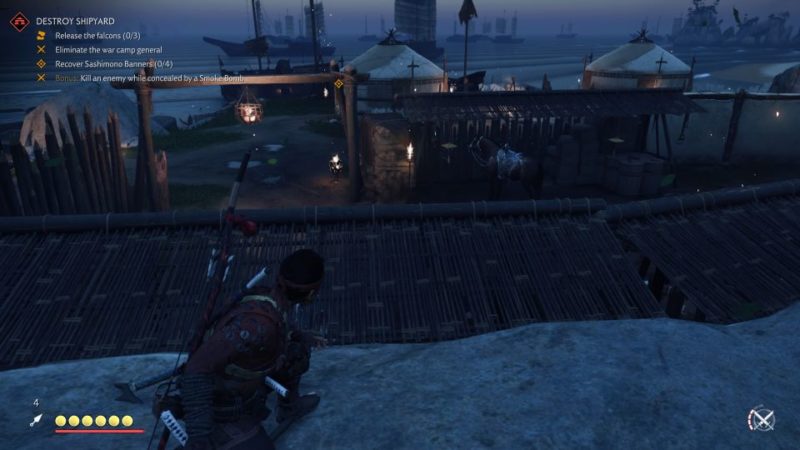 Kill the enemy while concealed by smoke bomb
The bonus is pretty easy to do. Just drop a smoke bomb and choose 'assassinate' for it to count.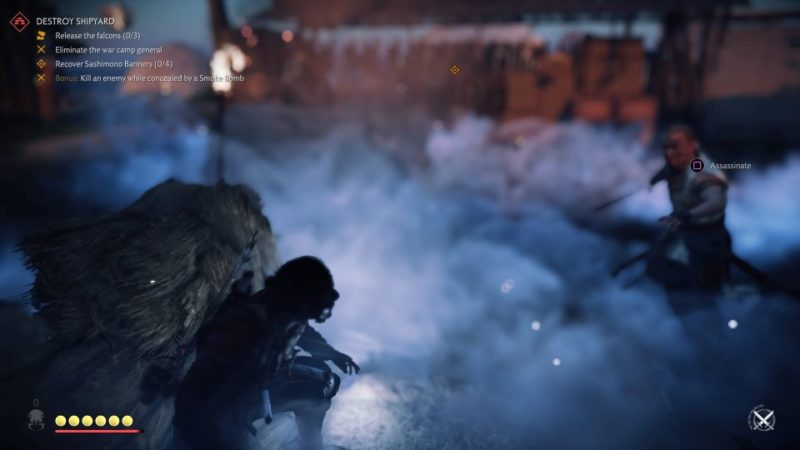 Release the falcons
The falcons are kept in cages inside the base.
Just open the cage or slice open the lock to release them.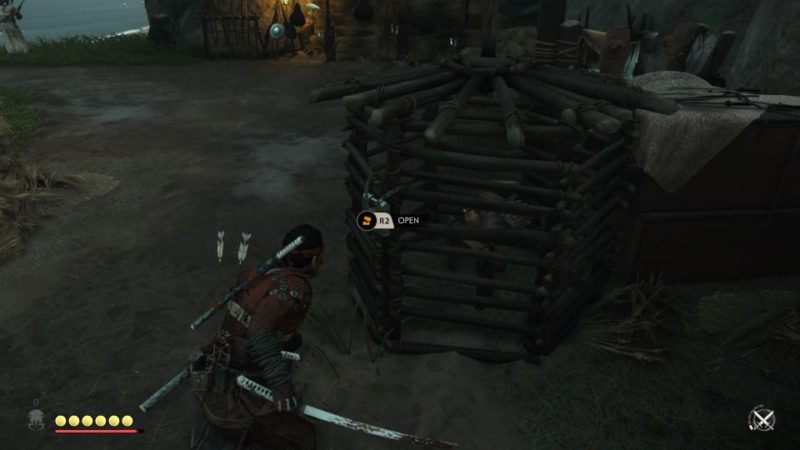 Recover Sashimono Banners
The banners are located both in the shipyard area and also on the ship itself. There are four in total.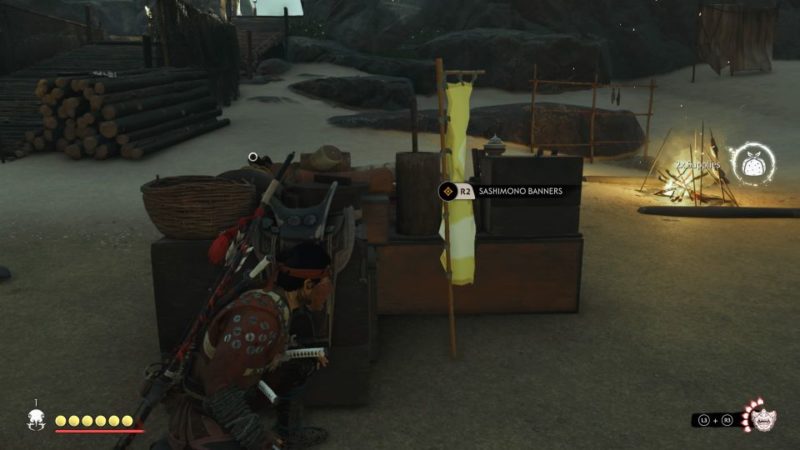 Kill the war camp general
You will find the general on the ship itself. You can kill him in 1 hit by assassination, if you have unlocked beheading.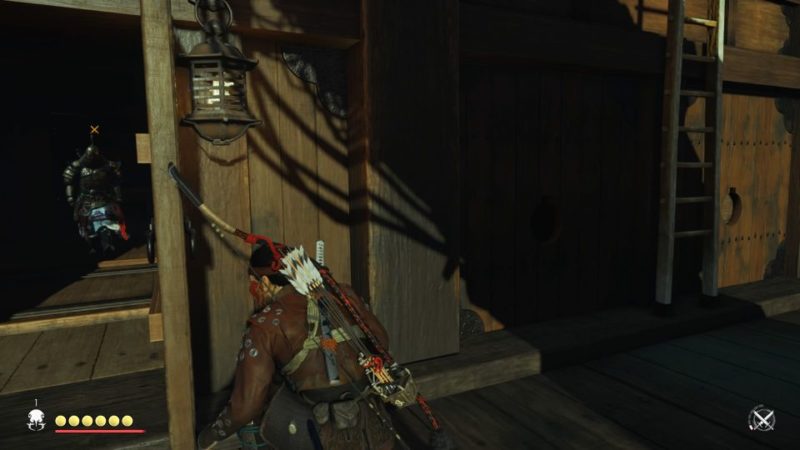 Destroy the black powder cache
After completing all the objectives, ignite the black powder cache located at the end of the ship.