Wherefore Did the Spiritstone Descend? is a world quest available in The Chasm.
Your objective is to look for the Spiritstone and defeat the snake monster.
Here's a walkthrough and guide of Wherefore Did the Spiritstone Descend in Genshin Impact.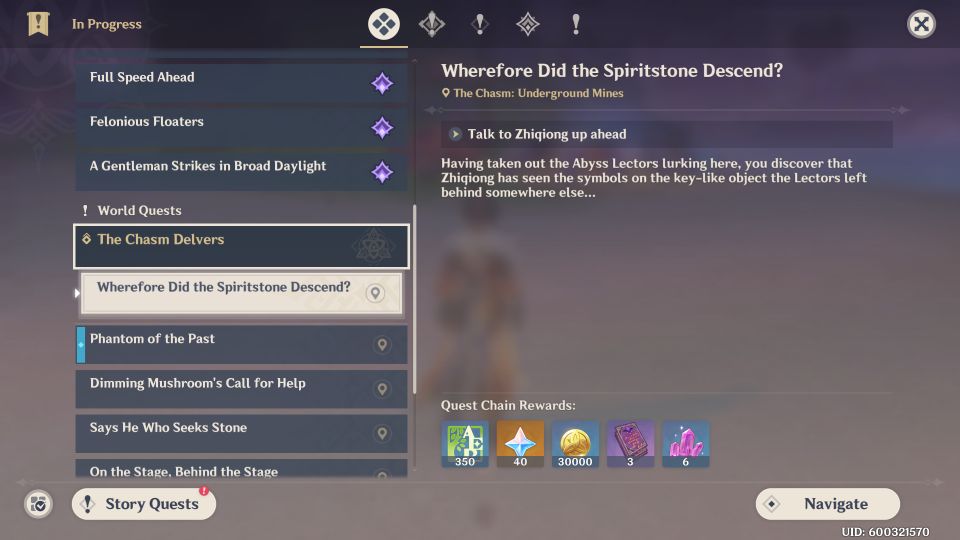 Talk to Zhiqiong
Firstly, look for Zhiqiong. Her location is shown in the map below, marked by the quest symbol.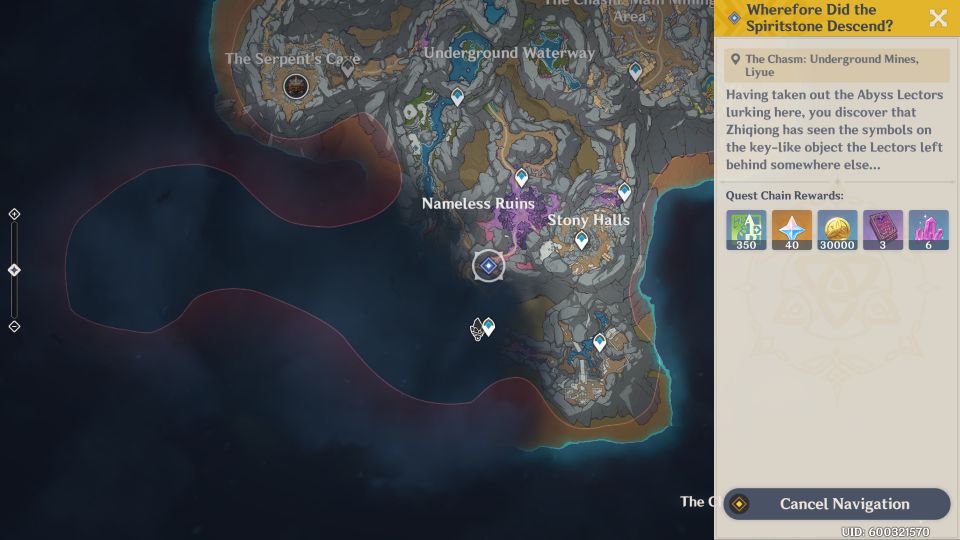 You will see her waiting ahead.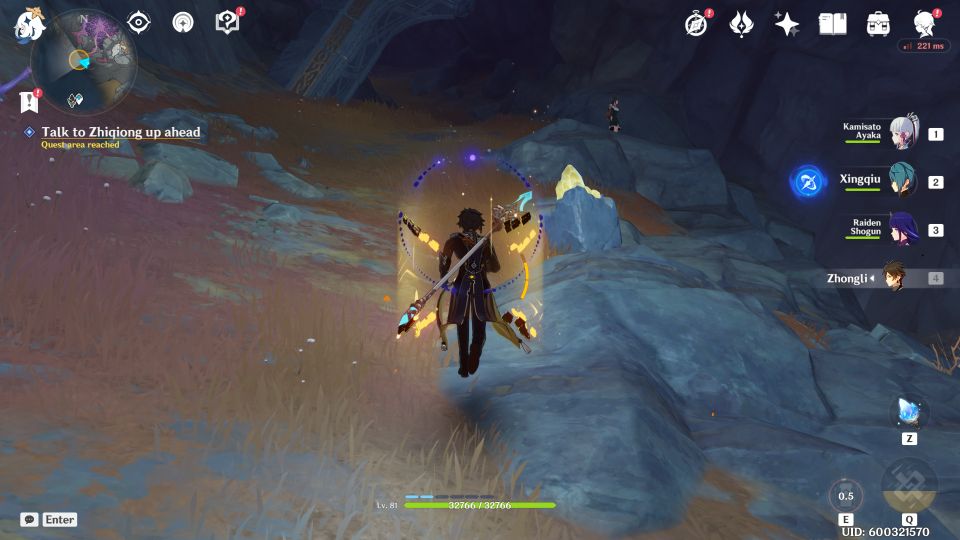 Go to the camp
Next, head to the camp with Zhiqiong. You will see a new waypoint near the campsite.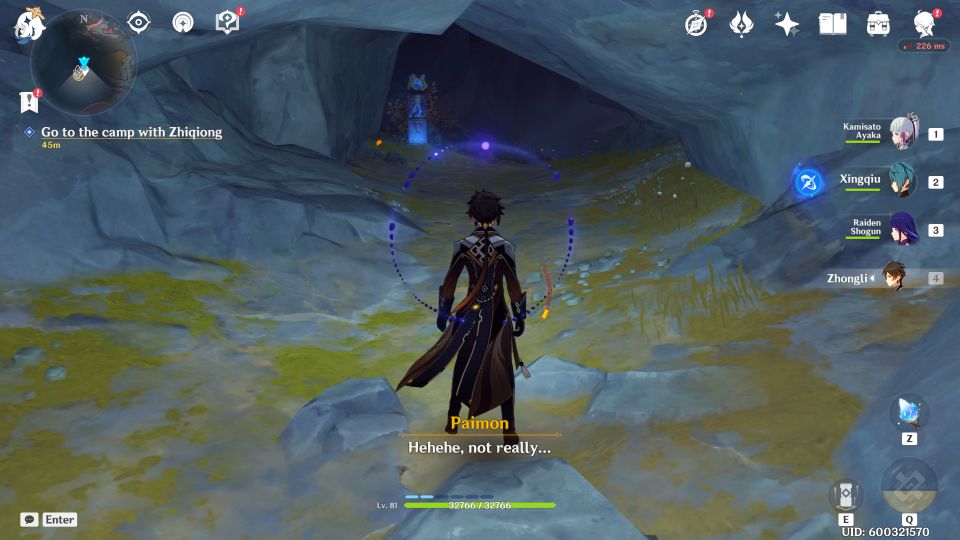 Talk to Zhiqiong to proceed.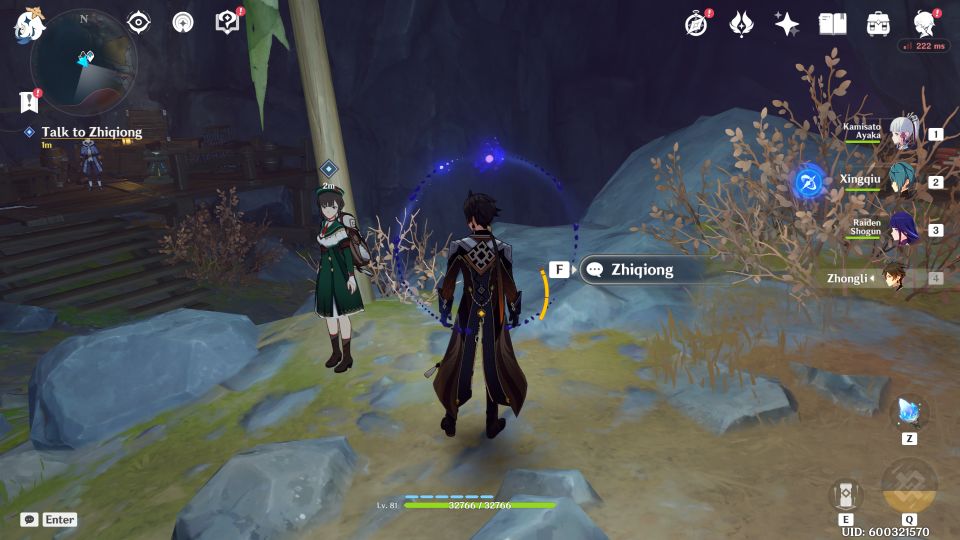 Go to the gate
Now, head to the gate mentioned by Zhiqiong. It's west of the camp location as marked on the map.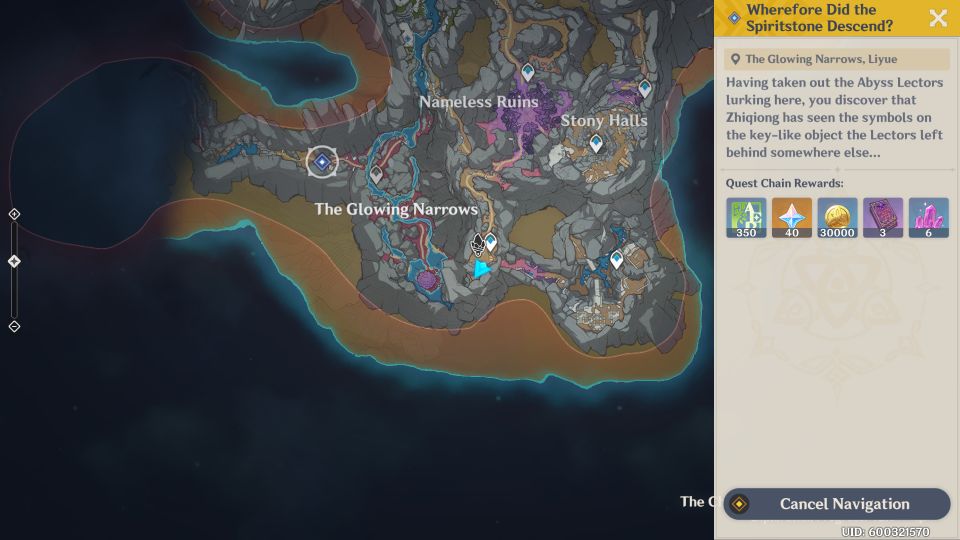 To reach the area, you'll be required to jump down from the campsite and you'll reach a giant mushroom. Keep going further.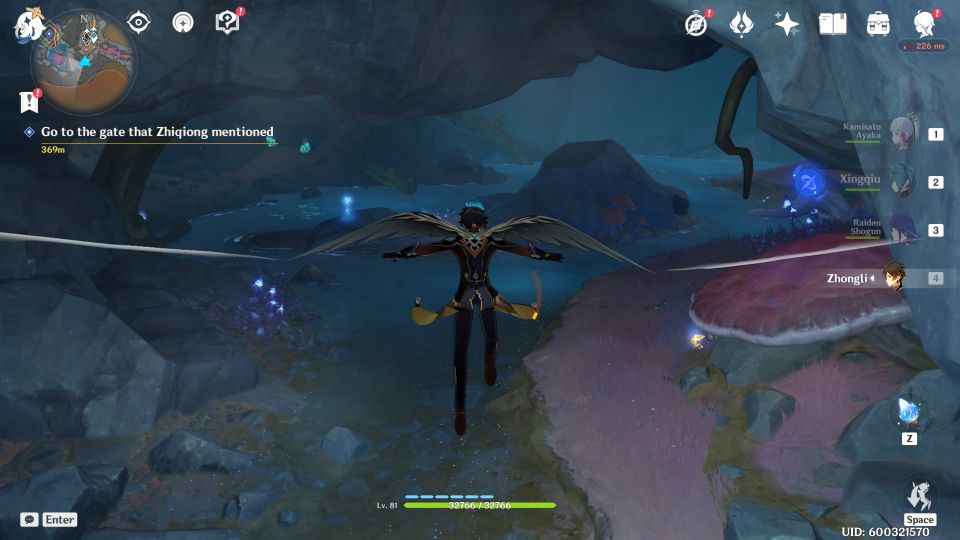 You will eventually reach the gate.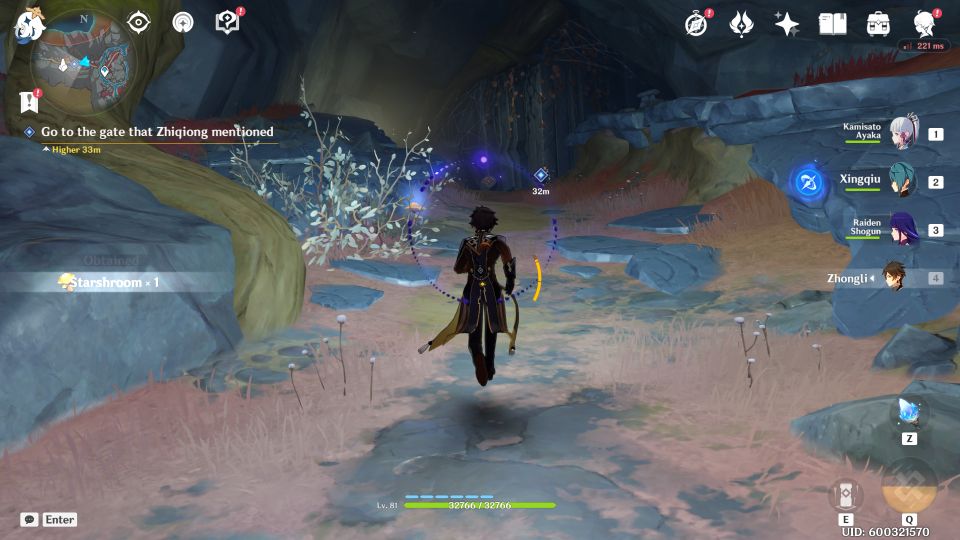 Open the gate to find the Spiritstone.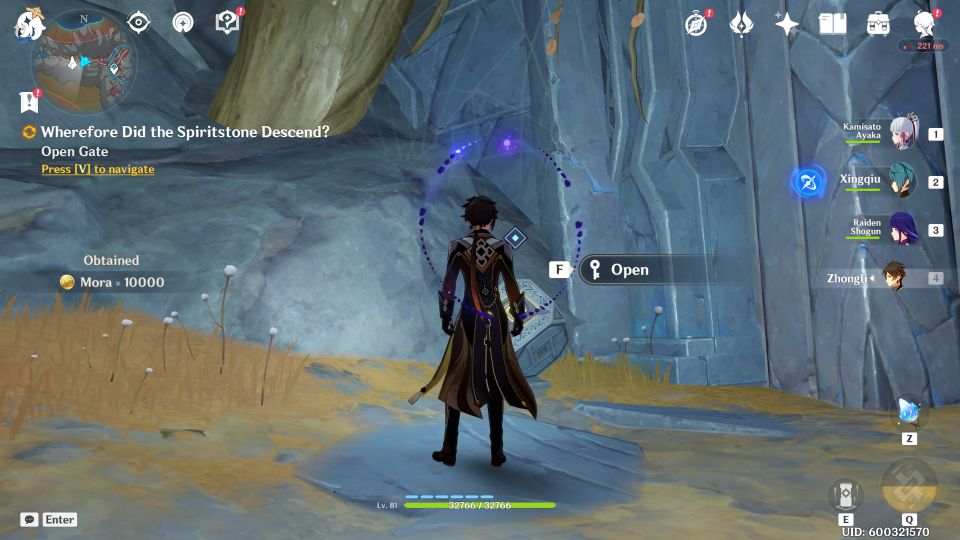 In the next area, you will see a Lumenstone Ore. Pick it up.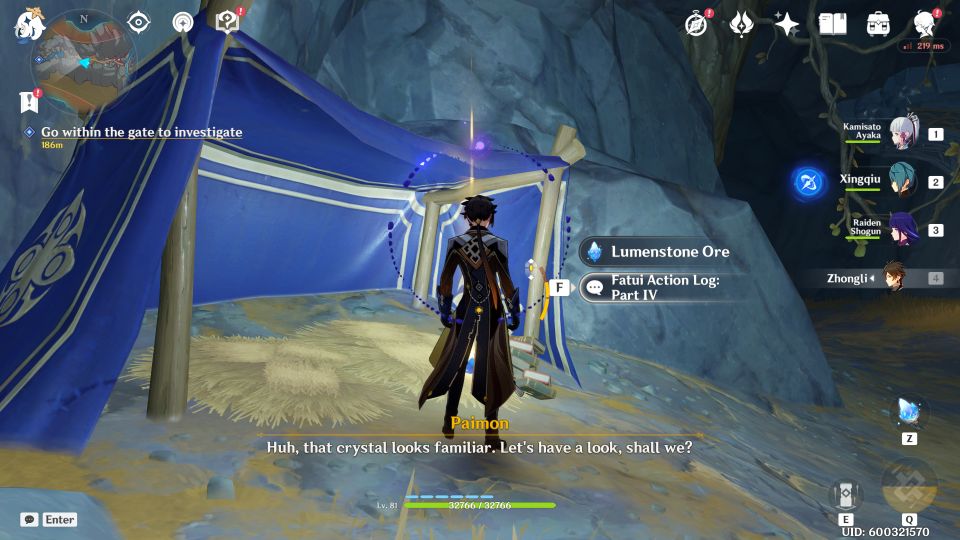 Go within the gate
Continue ahead to the marked area to investigate.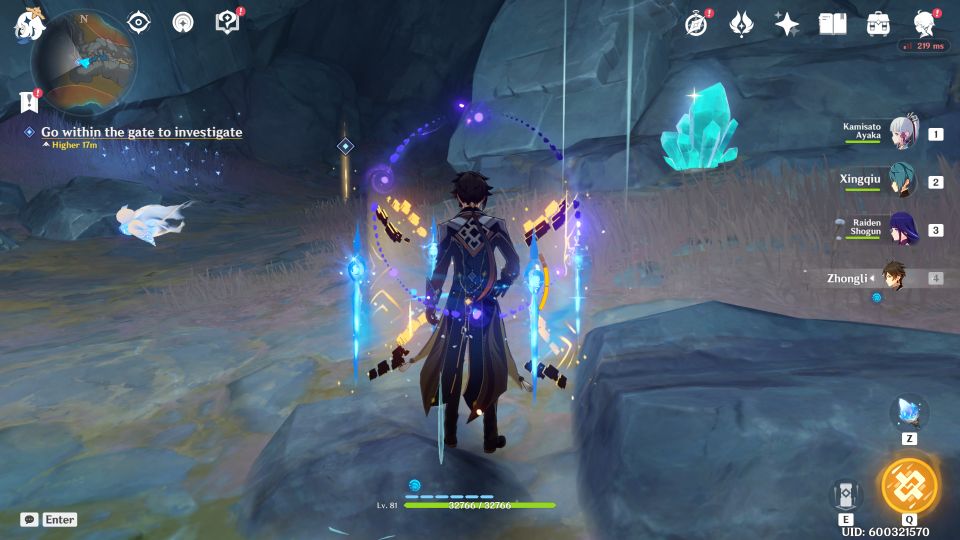 Purify the large crystals
There are five large red crystals to purify in the area. You basically need to get to each one of them and press recharge.
You have to stand close to the red crystal and allow the Adjuvant light to recharge it. There's a percentage you can see while it's recharging.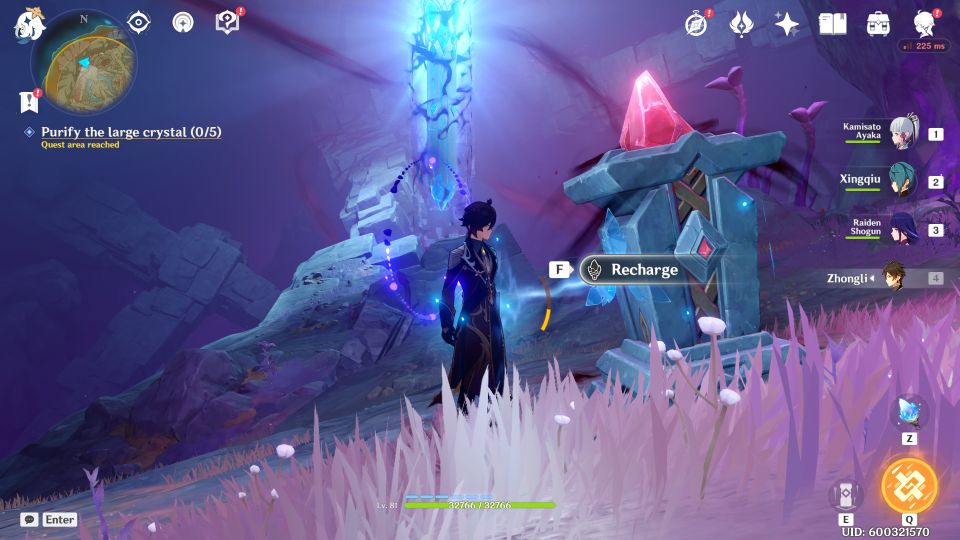 In each of the crystal area, you'll encounter monsters. Take them out.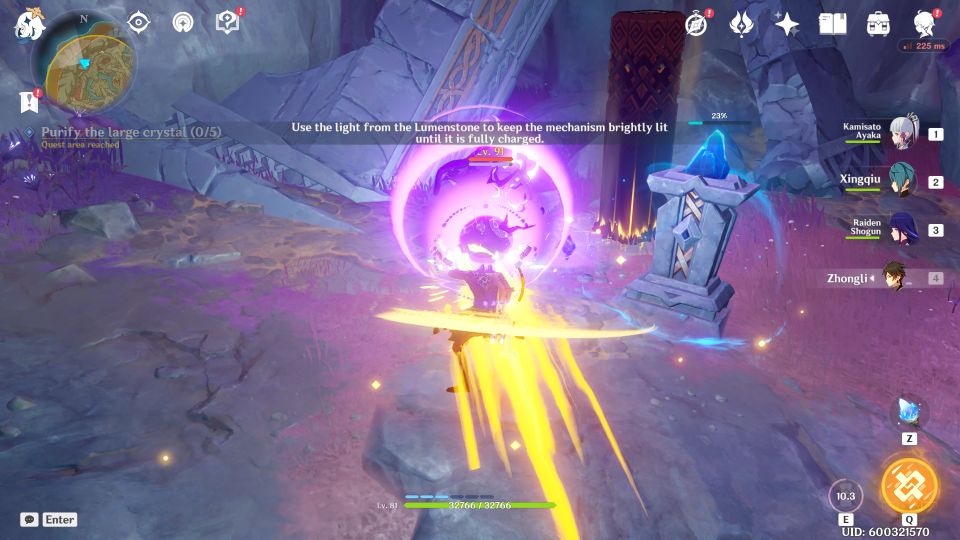 In one of the crystal areas, the purple blob keeps respawning. It's easier if you activate one of the Adjuvant statues nearby to allow you to recharge whenever you lose all of the energy.
You'll have to destroy the purple blob temporarily each time and at the same time stay close to the crystal until completion.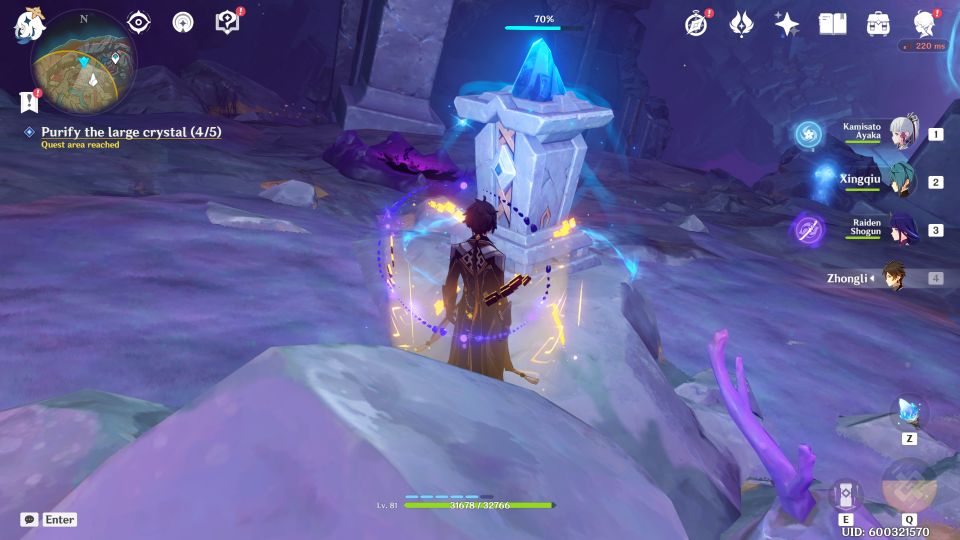 Strike the large purified crystal
Once all five crystals are purified, glide towards the big blue crystal in the middle of the area. Aether will automatically strike the crystal in a cutscene.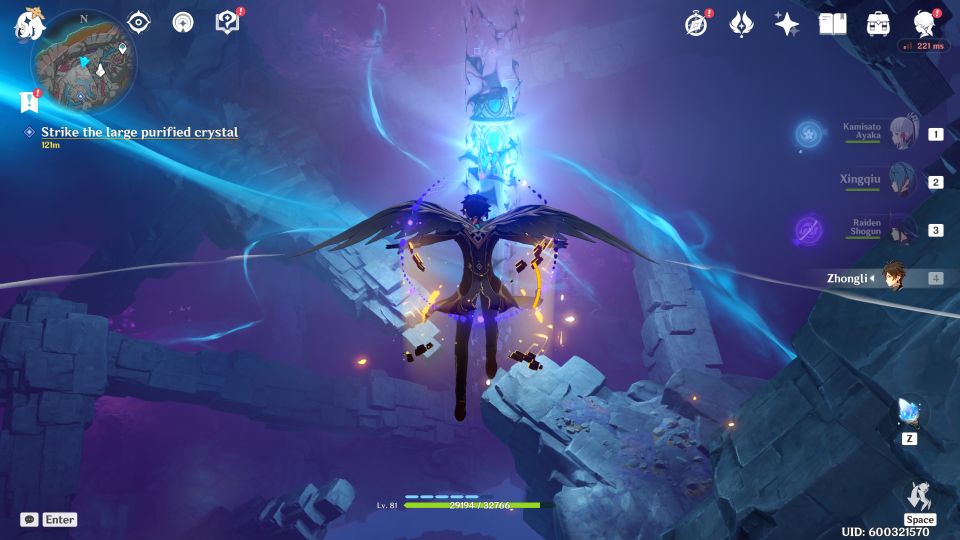 Defeat Haftvad the Worm
You will then need to defeat Haftvad the Worm, who looks like a snake-like Ruin monster. The fight should be quite straightforward.
Having a shield buffer like Zhongli prevents any sort of damage.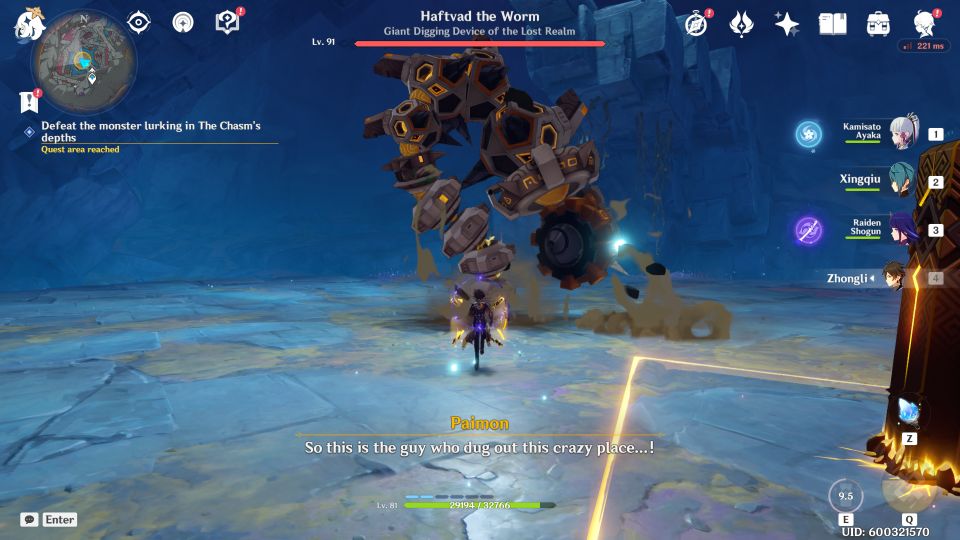 Return to camp
After the battle, return to camp to meet Zhiqiong.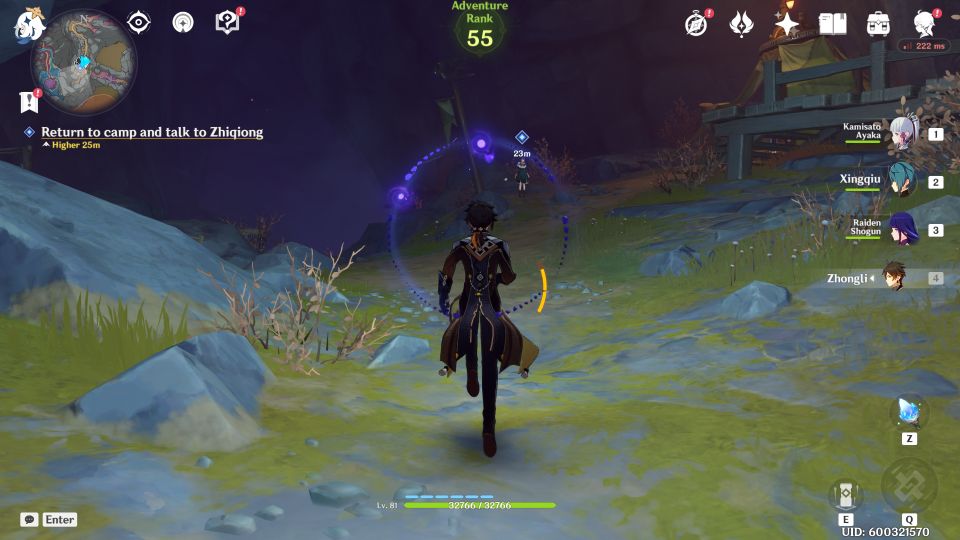 Talk to Muning
Finally, get back to the surface of The Chasm to find Muning.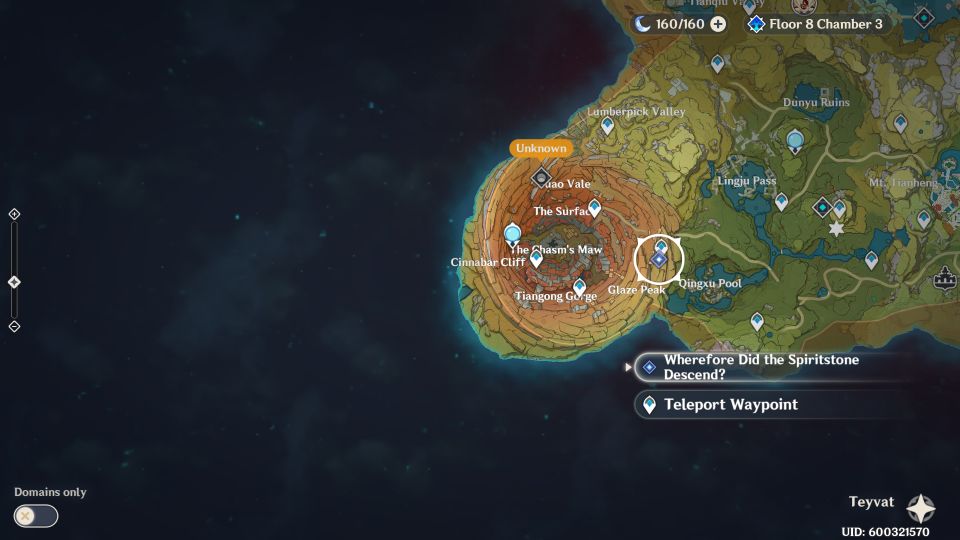 Talk to him to complete the quest.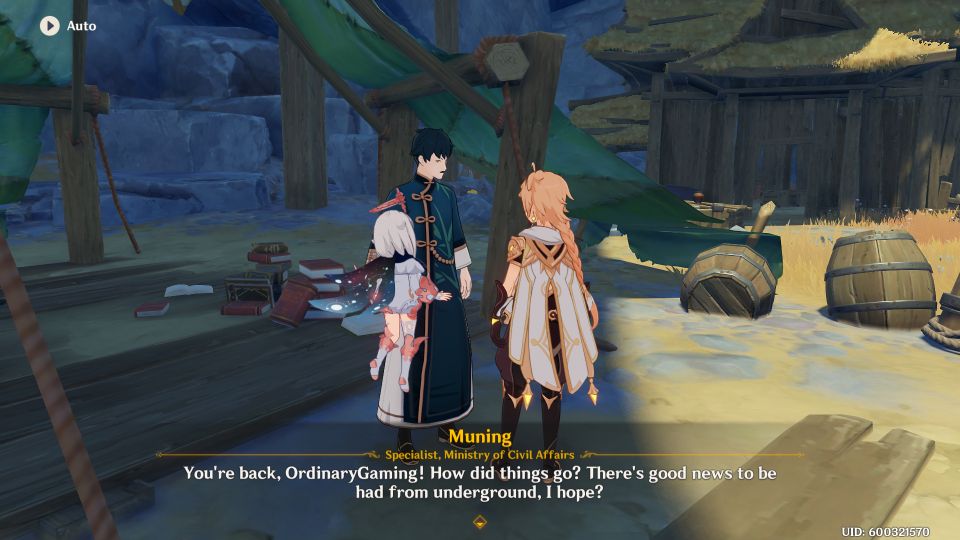 ---
Related posts:
Genshin Impact: Dimming Mushroom's Call For Help Guide
Genshin Impact: Immernachtreich Apokalypse Walkthrough & Guide