Dimming Mushroom's Call For Help is a world quest available in The Chasm.
Your objective is to run a few errands for the giant mushroom at the bottom of The Chasm.
Here's a walkthrough and guide of Dimming Mushroom's Call For Help in Genshin Impact.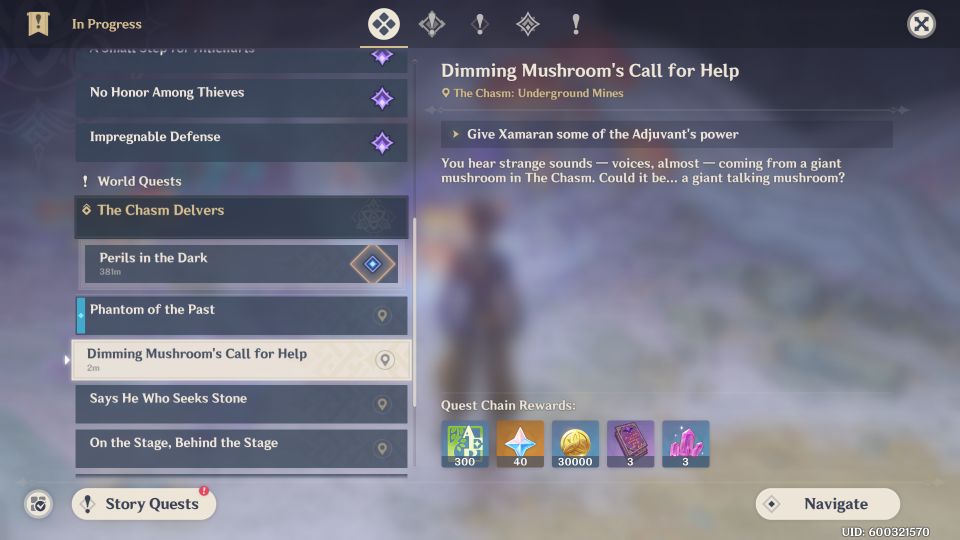 You will find the giant mushroom called Xamaran at one of the deepest parts of The Chasm. It's near the end of the world quest.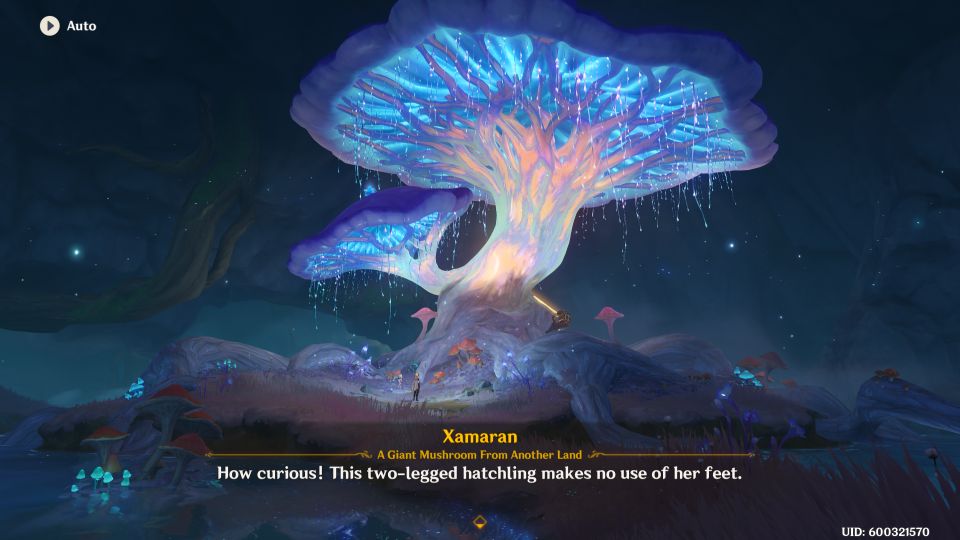 Recharge the mushroom
To recharge the mushroom, you need five bars of energy, which probably means level 5 at least.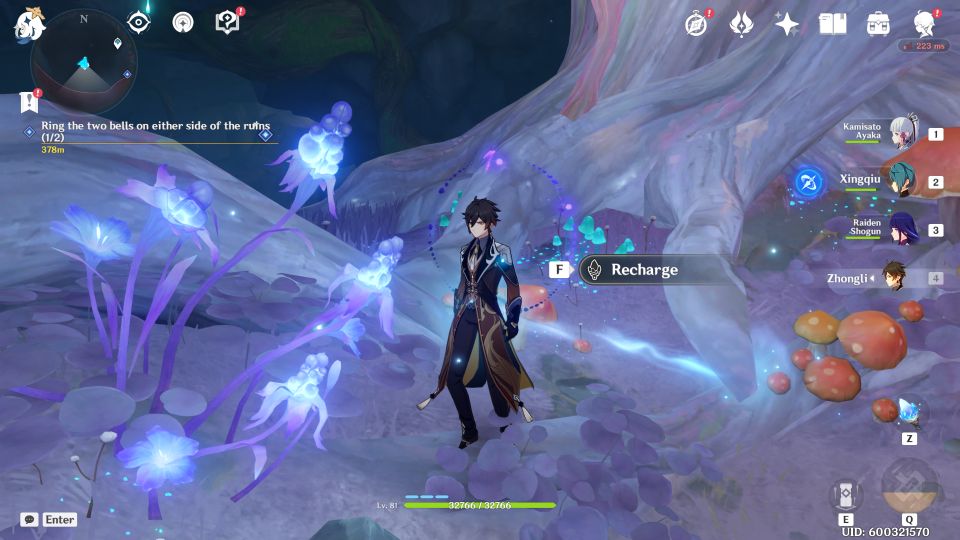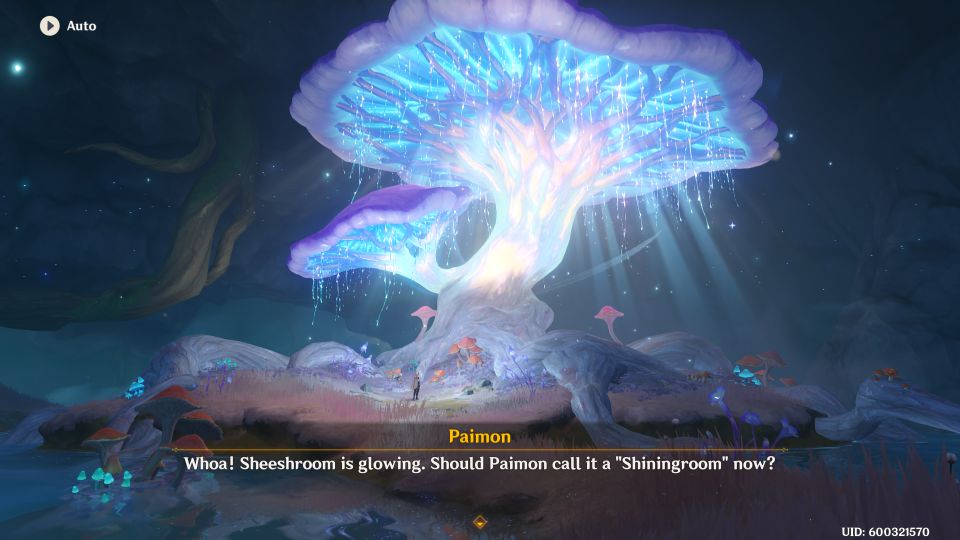 Help Xamaran clear the foul energy out
Next, Xamaran will ask you to clear out the purple anomalies in the area.
There are 3 of them in total. Use the Adjuvant gadget to clear them.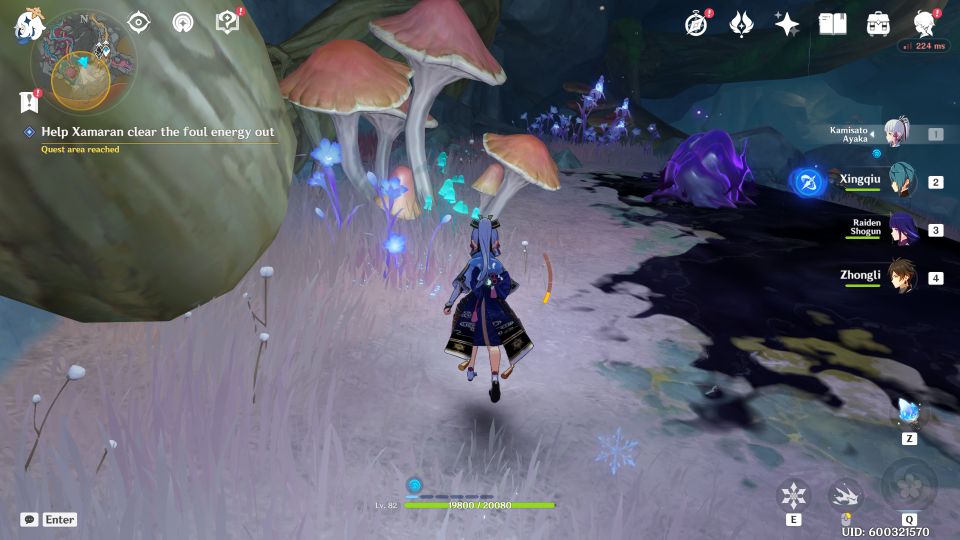 Return to Xamaran once it's done.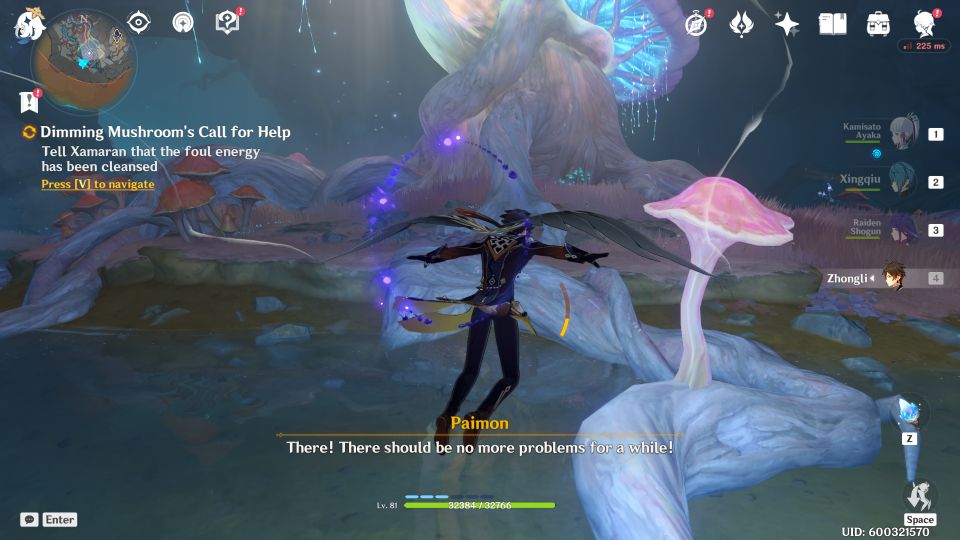 Help Xamaran's kin
The next quest objective is to help Xamaran's kin which are smaller mushrooms scattered around the map.
There are five of them in total and they're all marked on the map.
All you have to do is to recharge them using your Adjuvant energy.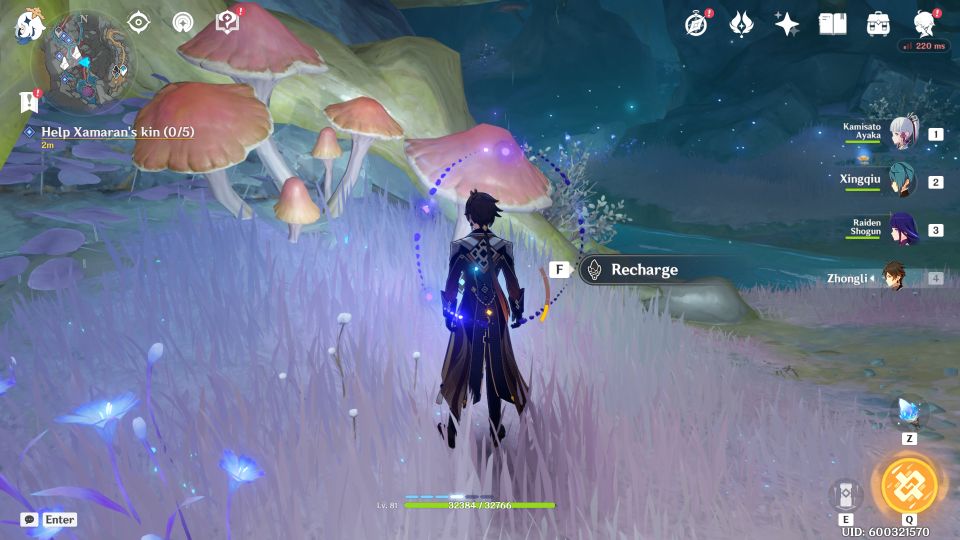 When you're done, return to Xamaran.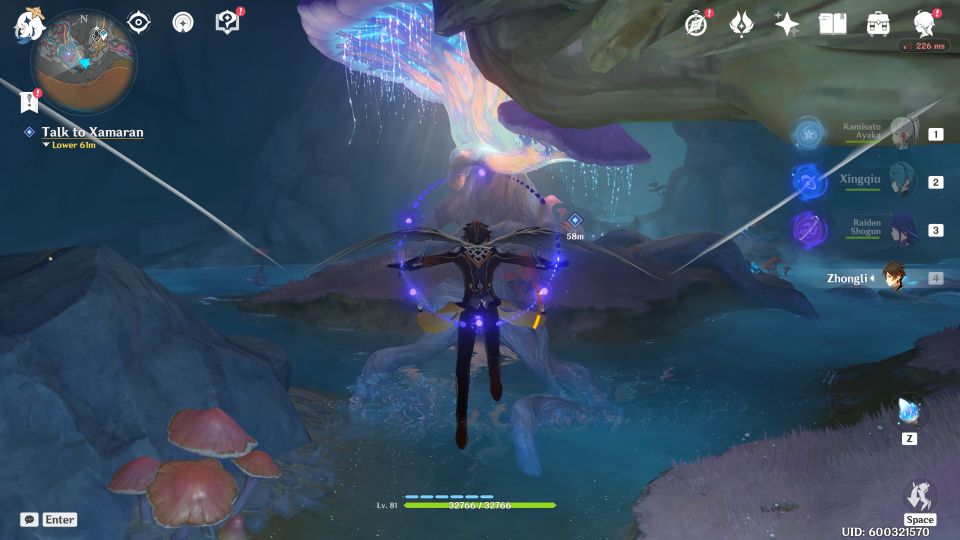 Use the Blessings of Wisdom on the source of the foul energy
Lastly, Xamaran will give you a Blessings of Wisdom potion. You will then need to follow the water and find the source of foul energy.
Head to the location shown in the map below, marked by the quest symbol. It's just southwest of the Nameless Ruins words on the map.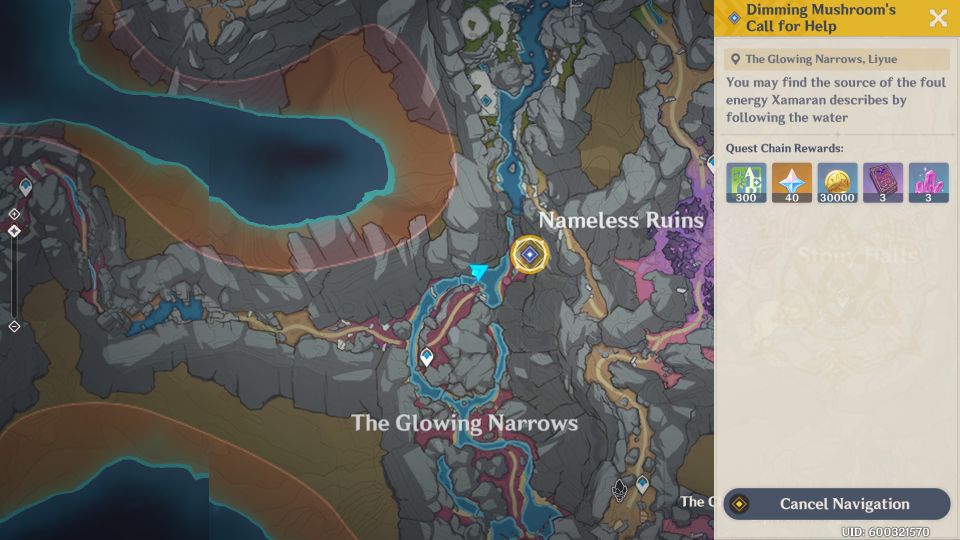 You should see a huge waterfall.
Towards the right side, you will see some Abyss Mages. Take them out first.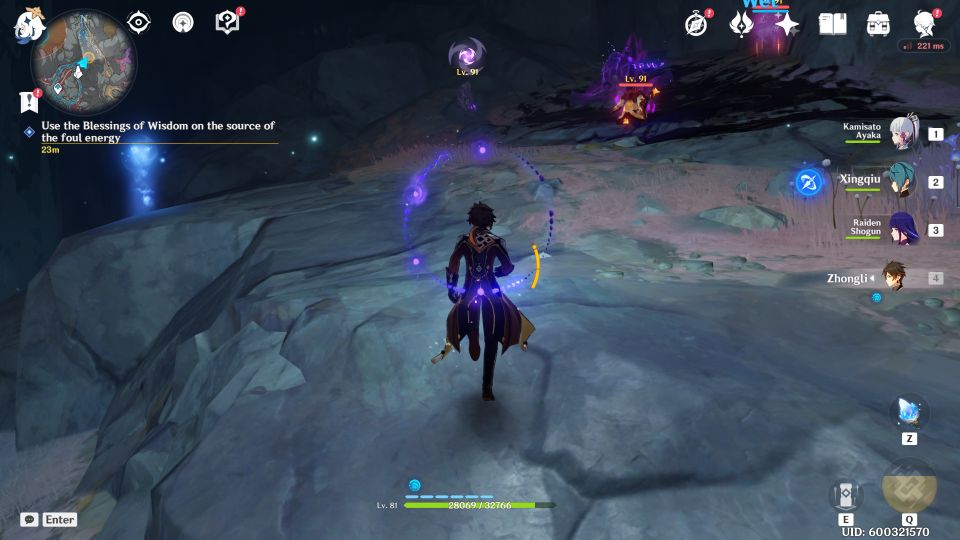 Then, use the Adjuvant to clear the purple blob. Place the Blessings of Wisdom on it before it comes back.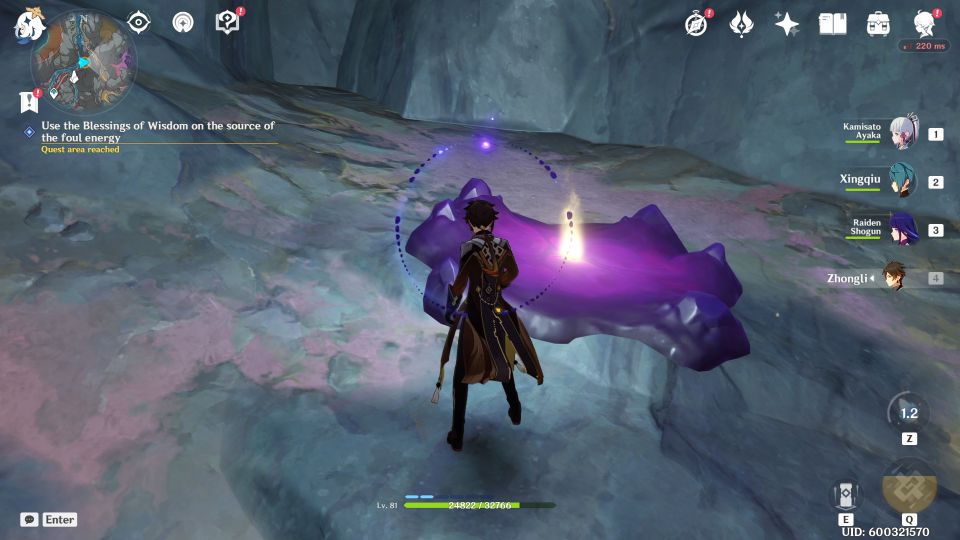 Return to Xamaran to complete the quest.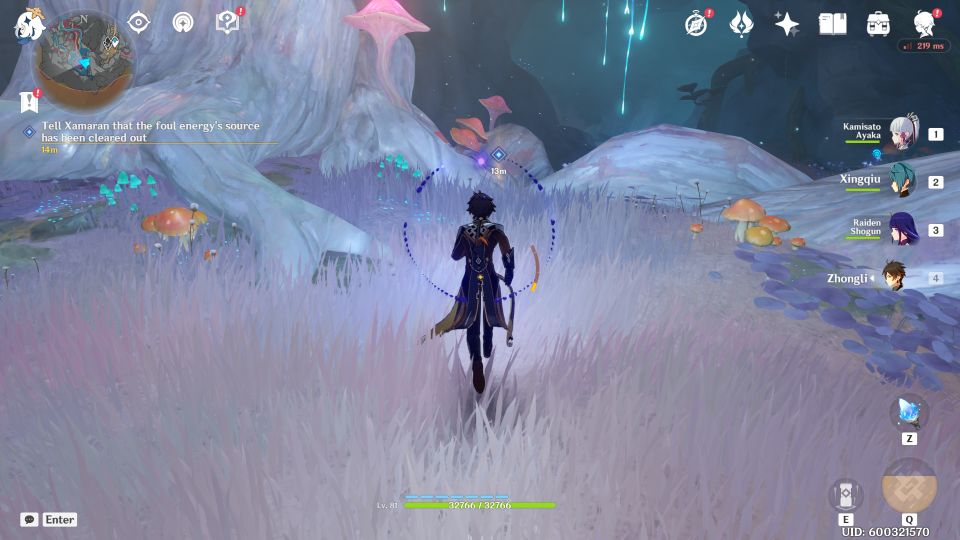 ---
Related posts:
Genshin Impact: Immernachtreich Apokalypse Walkthrough & Guide