Hidden Palace of Guizhang Formula is one of the domain areas you can access in Genshin Impact. The lowest level domain in this area is 60.
This place is located within the Luhua Pool area of Liyue.
Here's how you can unlock the Hidden Palace of Guizhang Formula in Genshin Impact.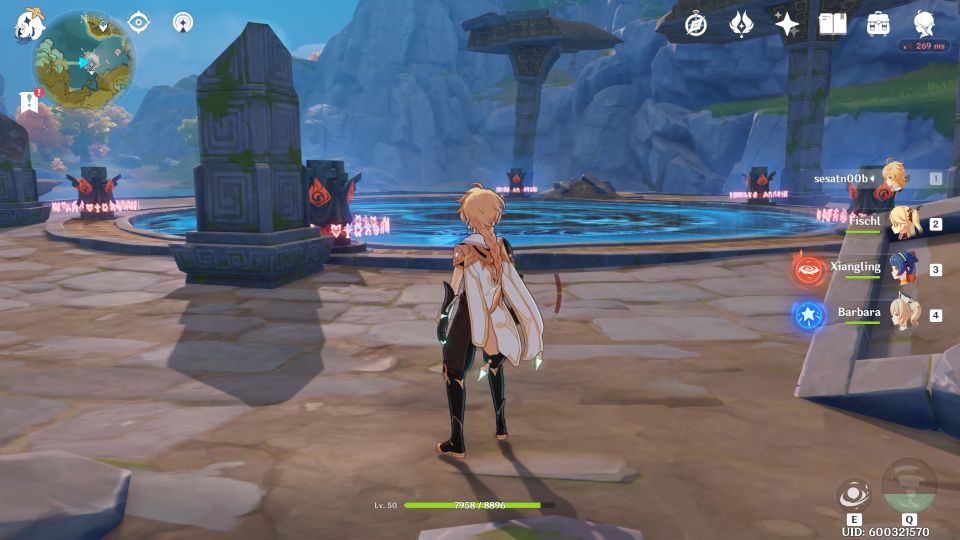 Location of Hidden Palace of Guizhang Formula
The location of the palace is shown in the map below, inside the Luhua Pool area.
If not mistaken, you need to have at least Adventure Rank 30 to even attempt the first domain Voyage to the Sanguine Sky.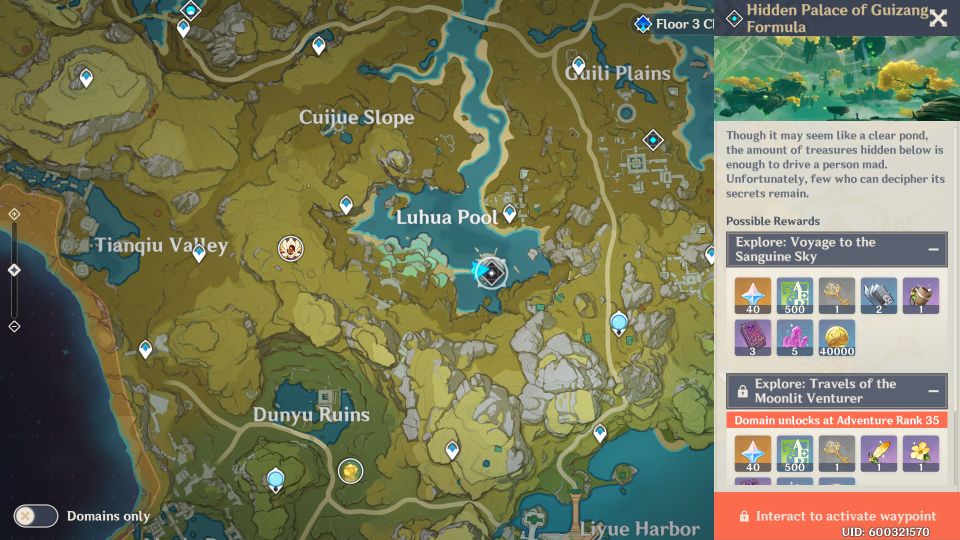 As you get there, you will see an area surrounded by pyro statues that are blocked by magic.
Start the challenge by interacting with the jade plate nearby (image below).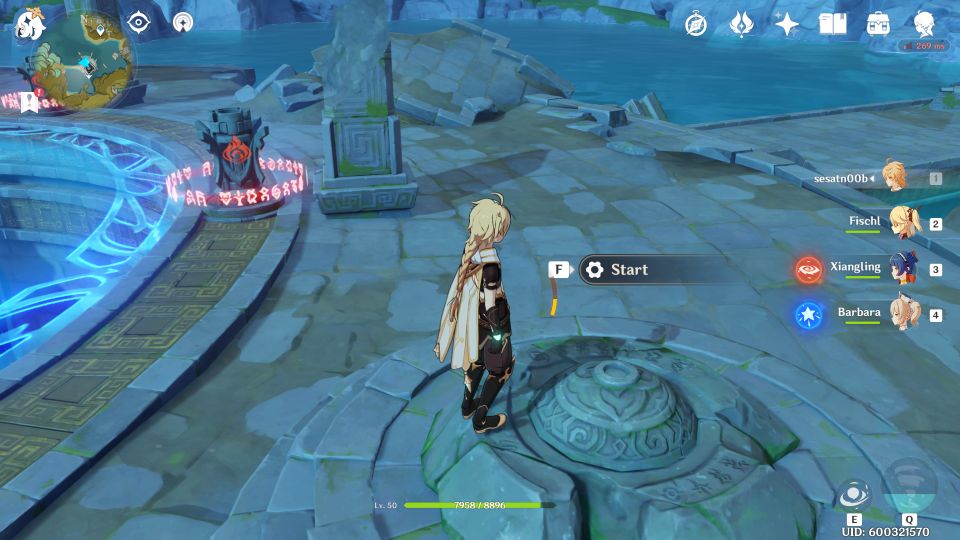 How to solve the pyro puzzle
If not mistaken, you just need to light up the pyro statues in the order shown below.
The three pyro statues that are relevant are the ones in front of the pillars that are still supporting what's left of the structures.
Once you've lit the three statues in the right order, all of the other statues will light up as well.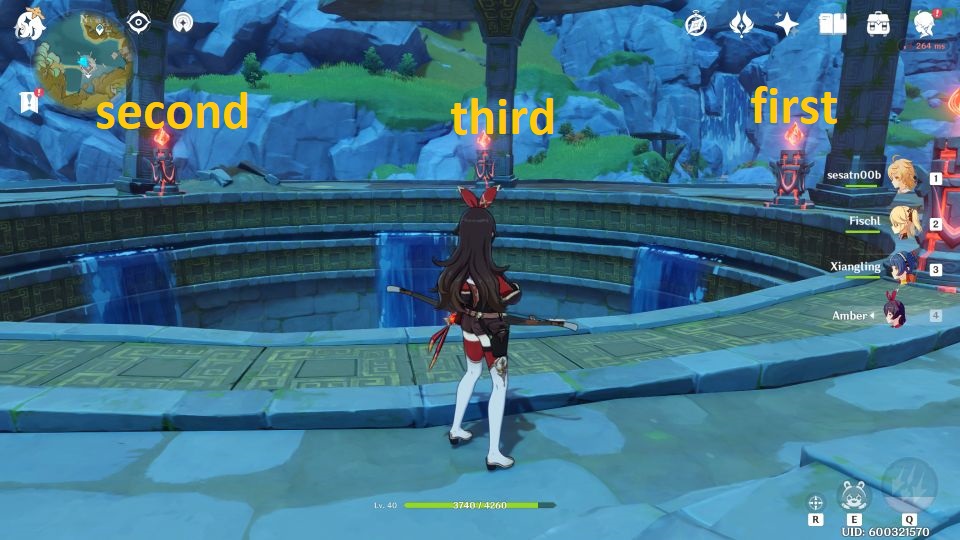 You can now access the domain
The barrier will be gone. You can jump down to access the domain.
To create a wind current to go up, just stand on the seal in front of the domain.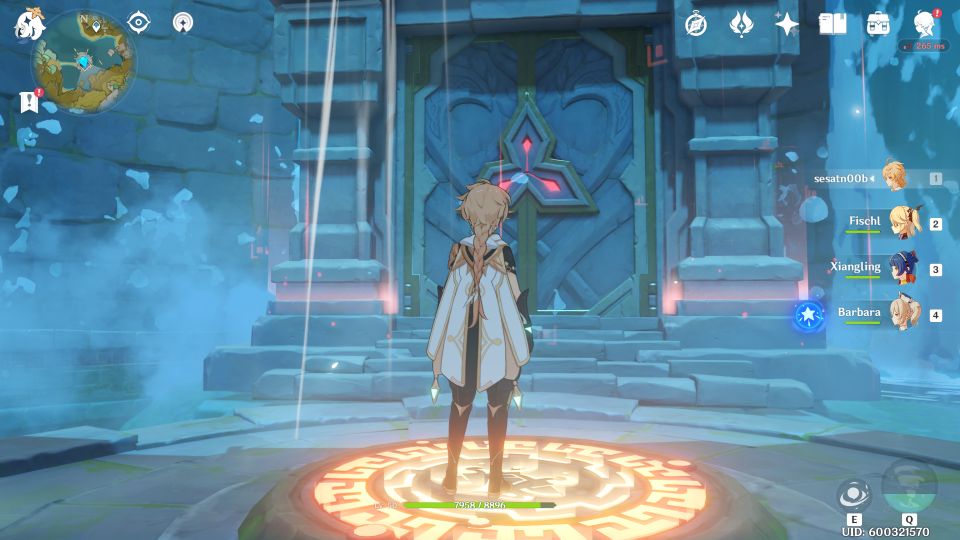 ---
Related posts:
Genshin Impact: Share Not Your Treasures Walkthrough
Genshin Impact: Treasure Lost, Treasure Found Walkthrough & Guide