Stolen Tears is a sub-quest in Act II of Monstadt in Genshin Impact.
Your task is to steal Dvalin's tear which is located in a hilichurl camp.
Here's a walkthrough of Stolen Tears in Genshin Impact.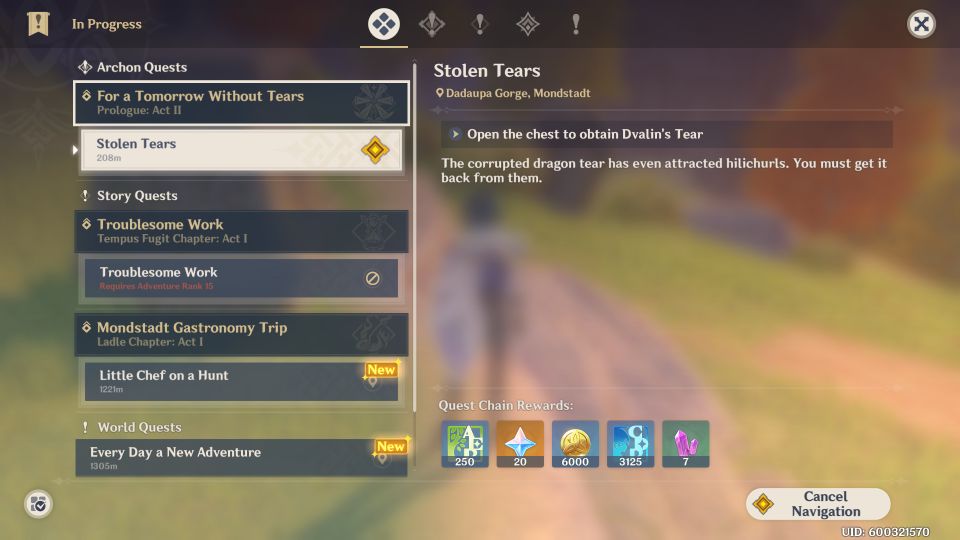 Go to Dadaupa Gorge
The hilichurl camp is located in Dadaupa Gorge. It's shown in the map.
Retrieve the tear
Dvalin's tear is inside a chest which is located on an elevated platform. It's quite obviously placed and it's in the middle of the camp.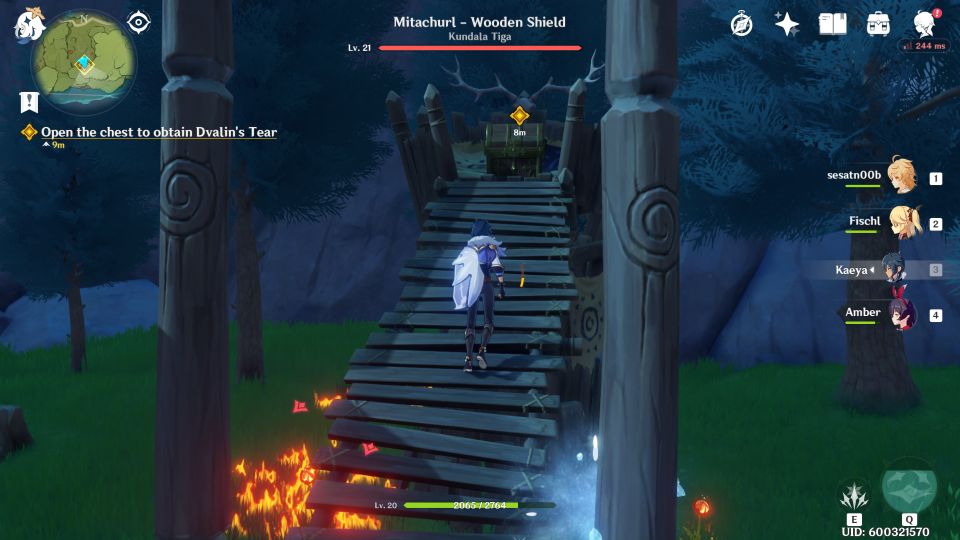 After taking the tear, you can just leave without fighting the hilichurls.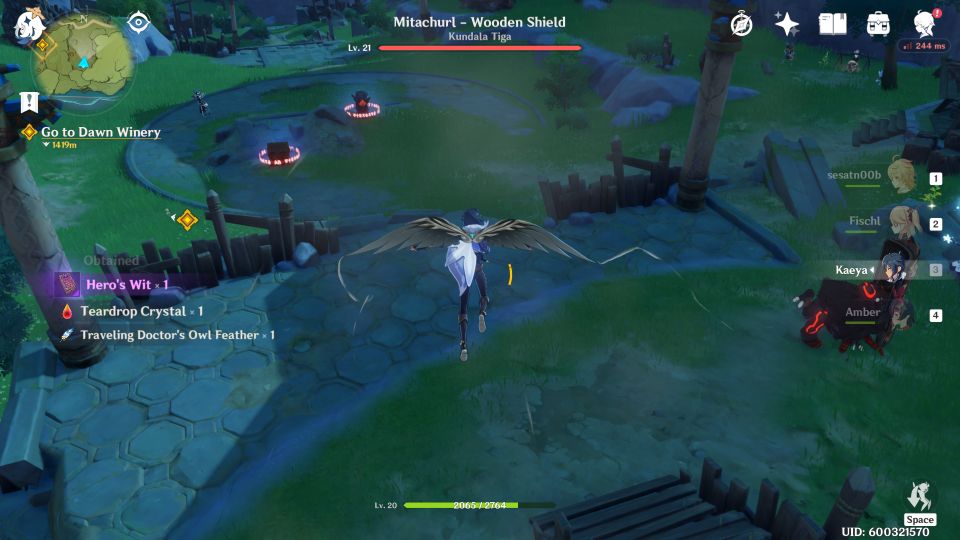 ---
Related articles:
Genshin Impact: Hidden Tears Quest Walkthrough