Sakura Arborism is a world quest available in Inazuma in Genshin Impact.
Your task is to help shrine maiden Miyuki solve the Thunder Sakura issue.
Here's a walkthrough of Sakura Arborism in Genshin Impact.
To begin the quest, head to the location shown in the map below, marked by the player location.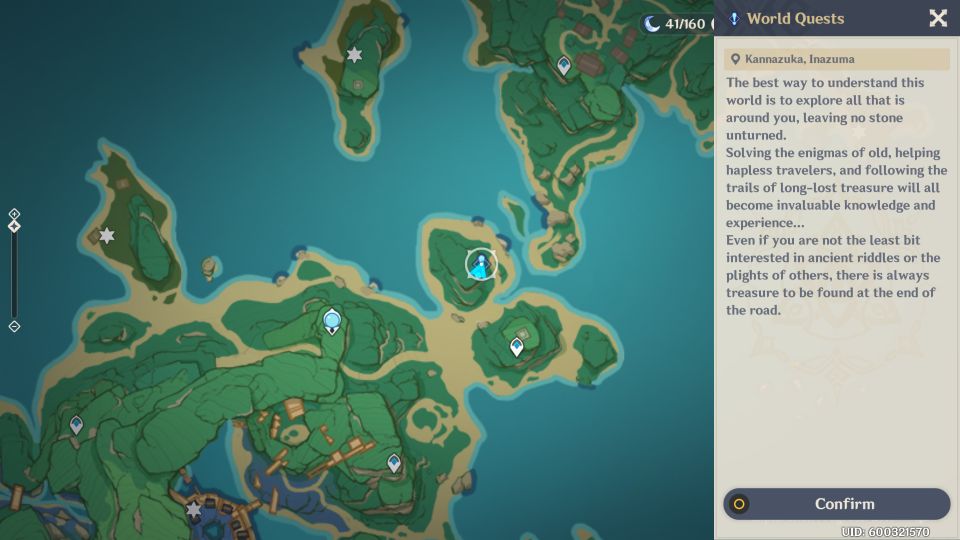 Talk to Miyuki to begin.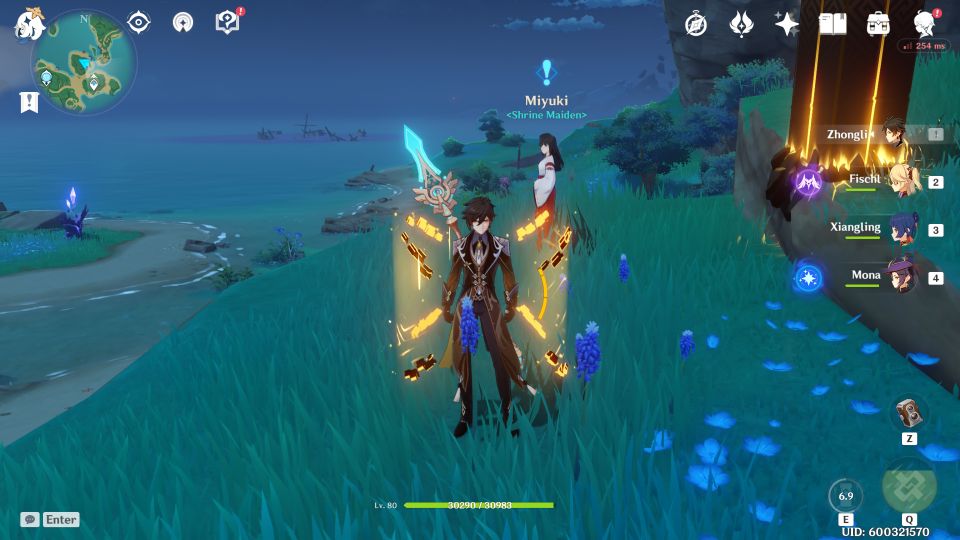 Investigate the treasure hoarder camp
You have to first deal with the treasure hoarders nearby. Take them all out.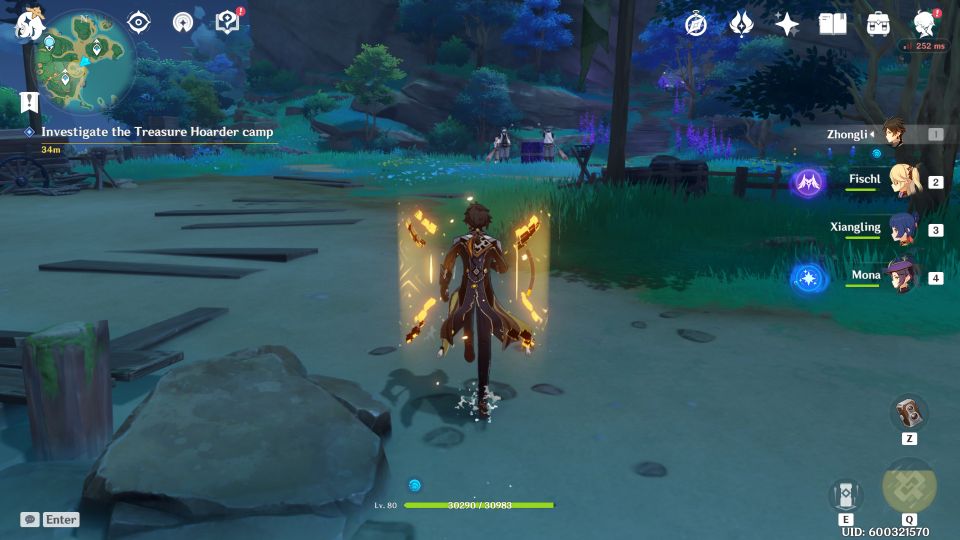 After the battle, interrogate the remaining treasure hoarder.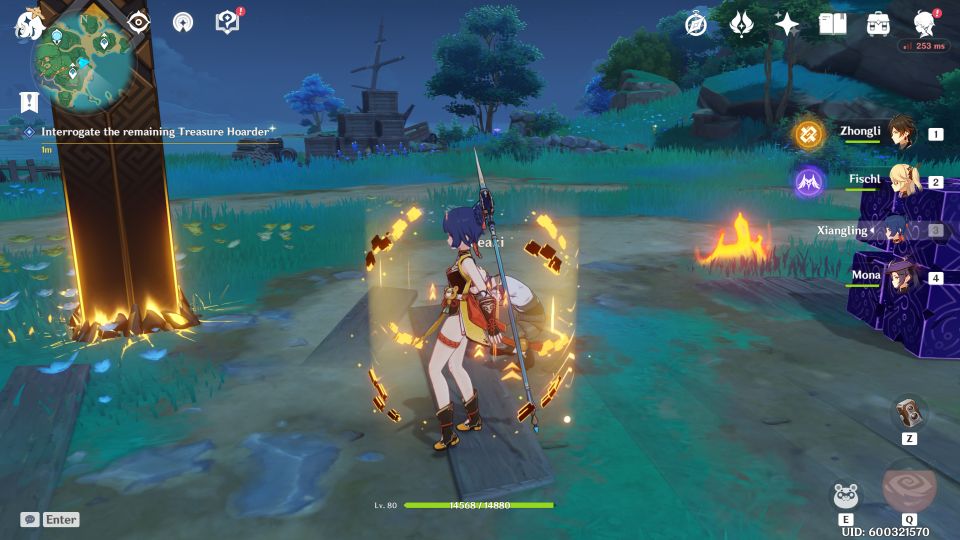 Return to Miyuki to let her know what had happened.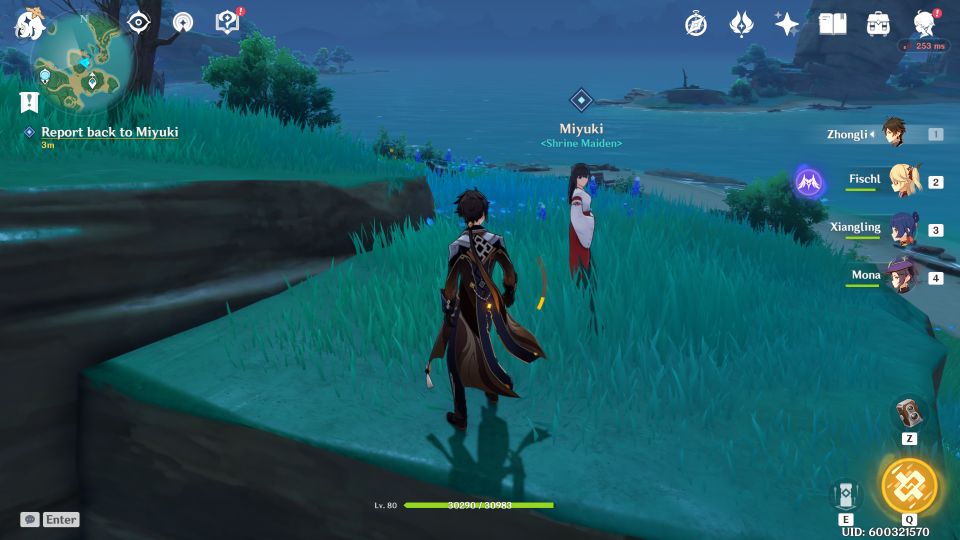 How to remove the juvenile antics (and all Thunder Sakura locations)
You will be asked to remove the juvenile antics on five different Thunder Sakuras scattered around the island.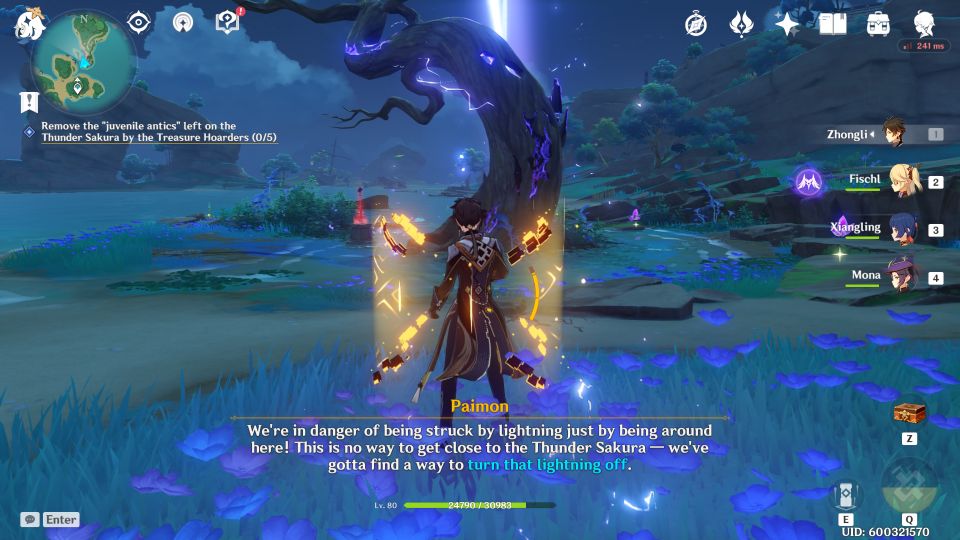 To remove it, you need to use elemental sight first. When using elemental sight, you should see a small pool of electro energy (blue color).
Go to the electro energy and use an elemental skill to remove it.
In the first Sakura near Miyuki, there's only one pool of electro energy to remove. In other areas, you may have 2 – 3 different pools of electro energy. Just use elemental sight to find them.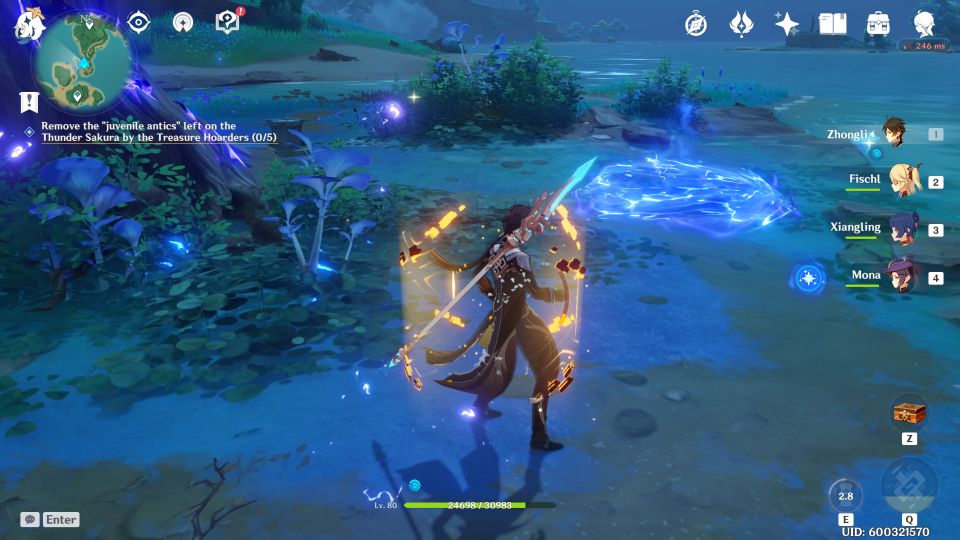 Once the tree no longer shoots out electro energy, you have to retrieve the foreign object (aka juvenile antics). The foreign object is a glowing marker on the tree.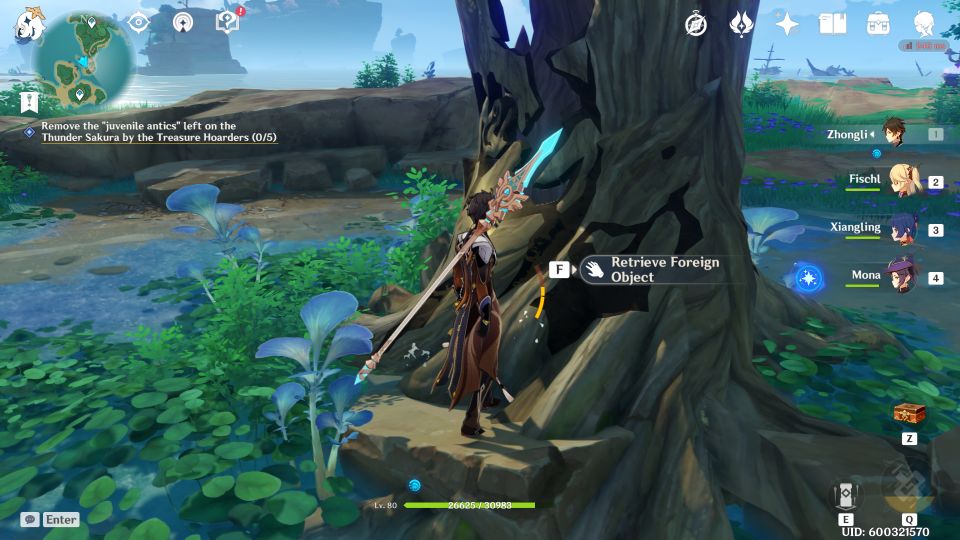 Below you'll find the location of all five Thunder Sakuras on the island. They are all marked with a red circle.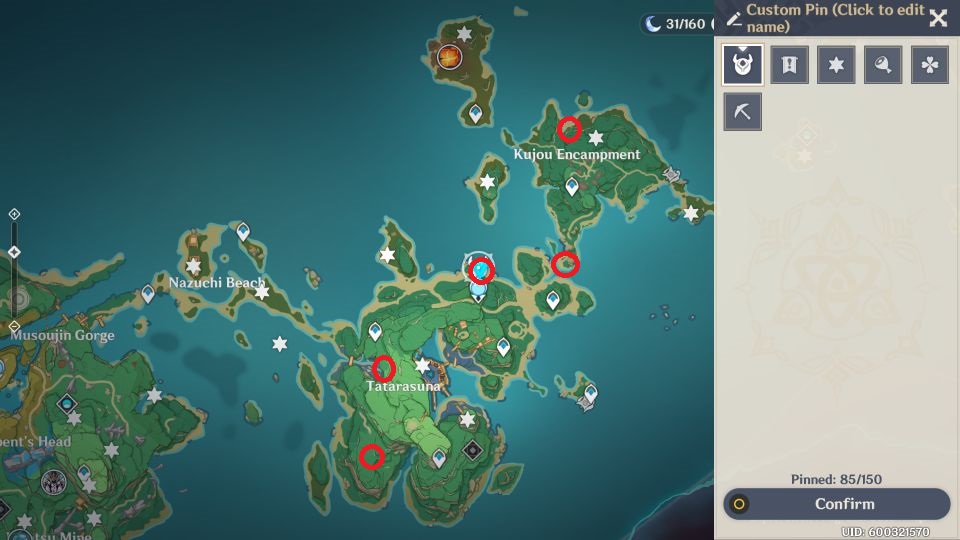 Return to Miyuki
After completing the job, return to Miyuki.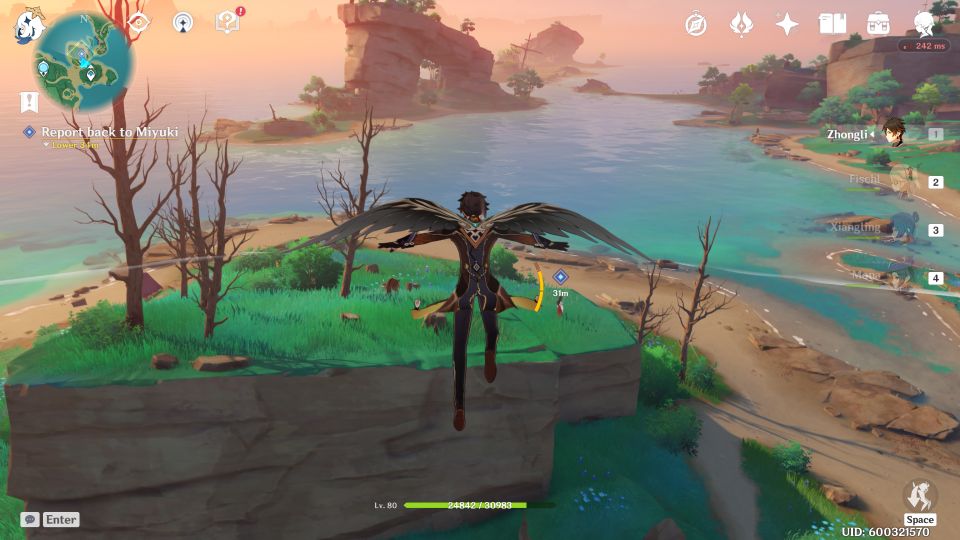 Investigate the treasure hoarder camp
She'll ask you to go to the treasure hoarder camp again.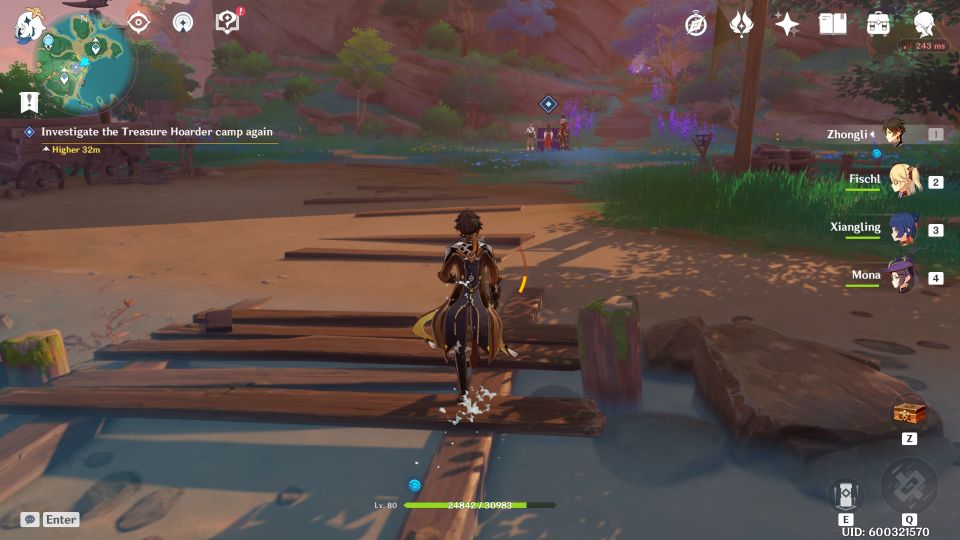 Defeat the Fatui
You'll then need to defeat three Fatui members, i.e. pyro, electro and hydro.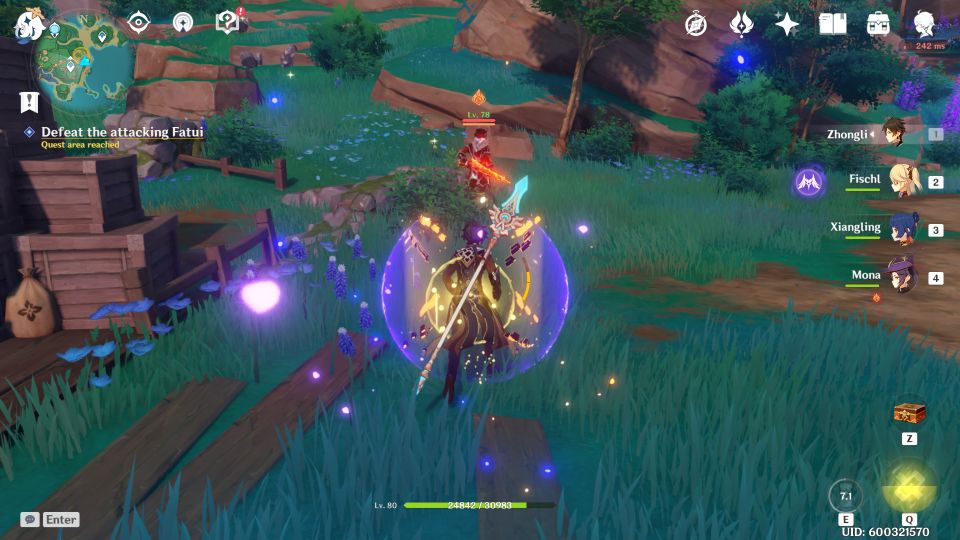 After beating the Fatui, talk to Miyuki again.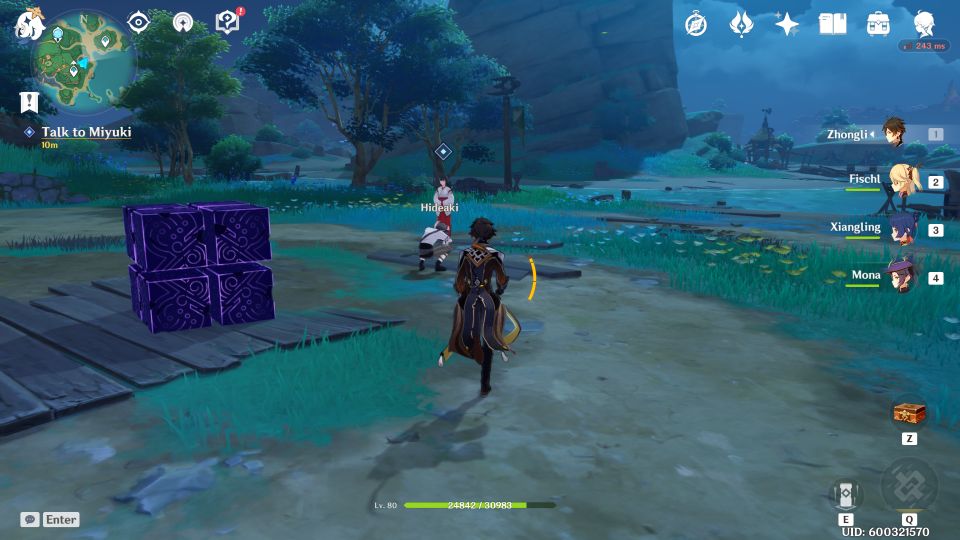 Defeat the Electro Hypostasis
The final boss of this quest is the Electro Hypostasis. Defeat the Hypostasis and you're done.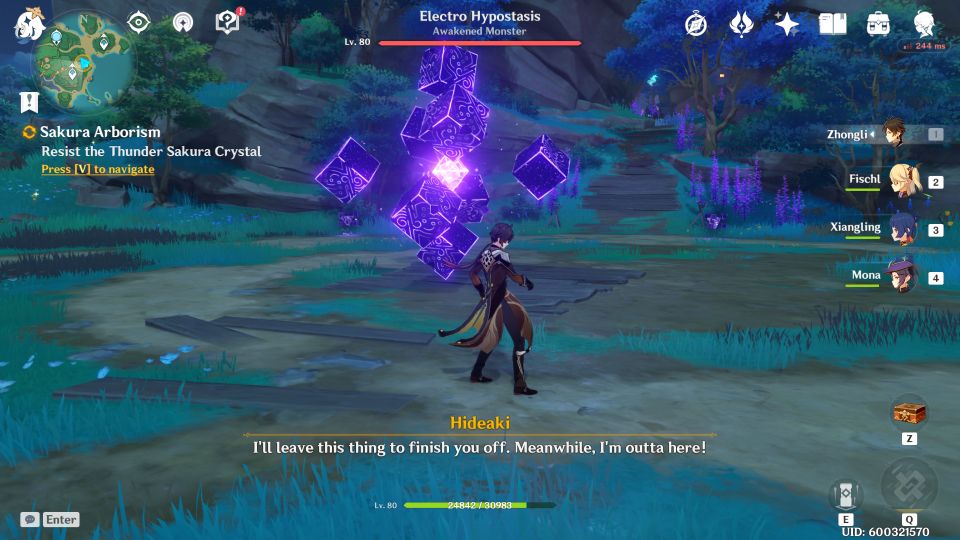 ---
Related posts:
Genshin Impact: The Art Of Horticulture Walkthrough