Phantom Flow is a new event in Genshin Impact where you can earn more Primogems and ascension materials.
It's basically an arena-based event where you have to defeat a group of enemies within a specified time.
Here's a brief guide on the Phantom Flow event in Genshin Impact.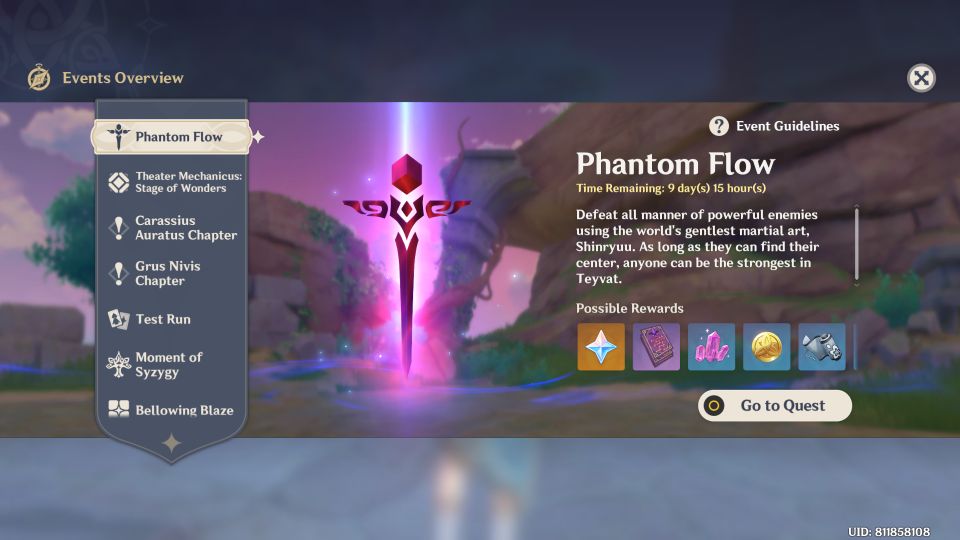 How to start the event
To begin the Phantom Flow event, you have to go north of Ritou using the waverider.
You'll reach a small island and you have to talk to Shousen who is standing on the small cliff.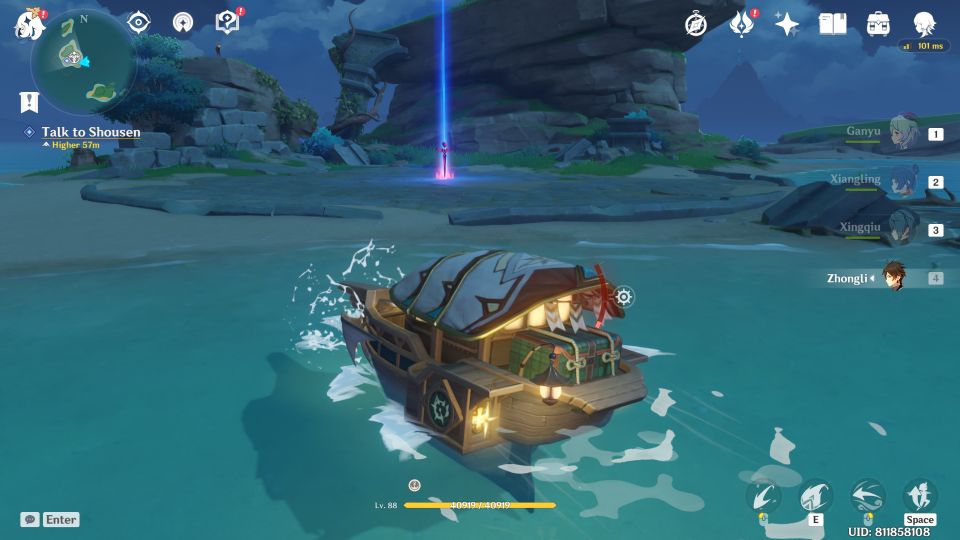 Game mechanics
This event is divided into various days and each day, you'll unlock a new one. The enemies for each day is also different. For the first day, you'll meet the Treasure Hoarders and Kairagi.
It is also divided into Shoden and Okuden. Shoden has three levels of difficulty, each with a different reward. You can just do the extreme difficulty and finish it to get the rewards for all different difficulties.
The next one is Okuden. It's basically a tougher version of the event and you will only unlock Okuden after beating the extreme difficulty for Shoden.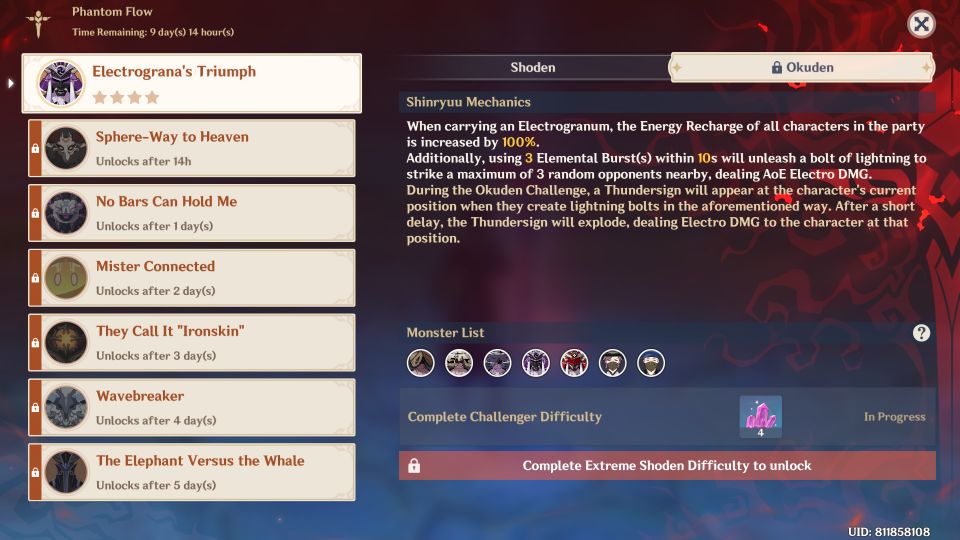 The challenge normally requires you to have zero deaths and you have to defeat the enemies within the time limit.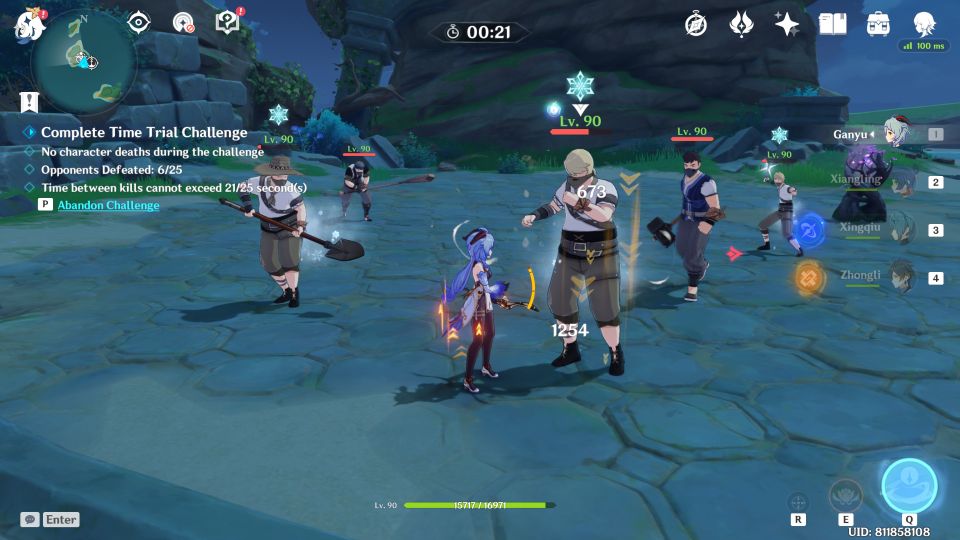 Rewards
For each day, you'll be able to get Primogems, Mora, talent guides, ascension books and advanced crystals depending on how many challenges you succeeded.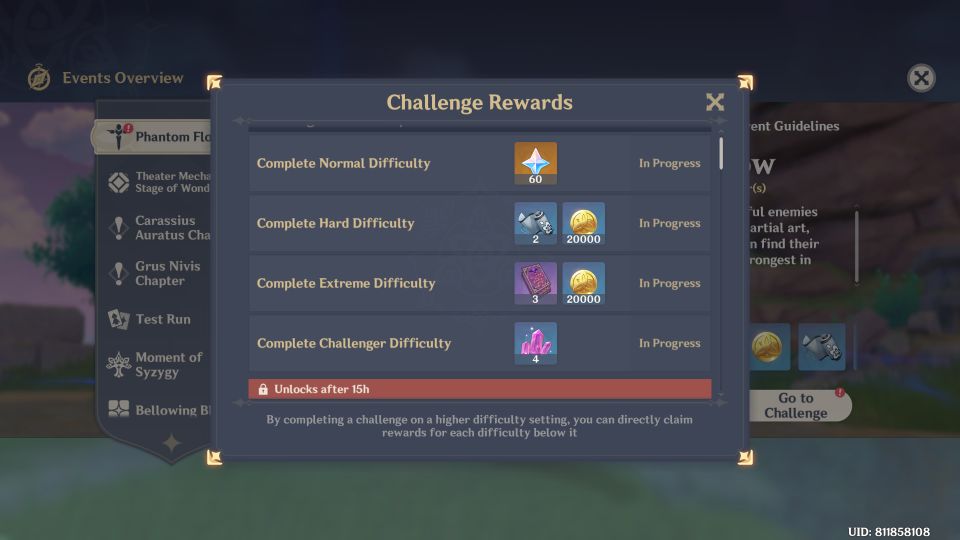 ---
Related posts:
Genshin Impact: Theater Mechanicus Event Guide