In Genshin Impact, you can get all sorts of items via treasure chests that are scattered in the open world.
However, not all treasure chests are readily unlocked. Some are blocked by elemental magic.
Here's how you can open blocked treasure chests in Genshin Impact.
The more common ones are chests blocked because of enemies. Once you've defeated the enemies in the area, the chest will be unlocked.
Follow the right element
There are some treasure chests not surrounded by enemies but are magically blocked. For e.g. this one is blocked by the pyro element.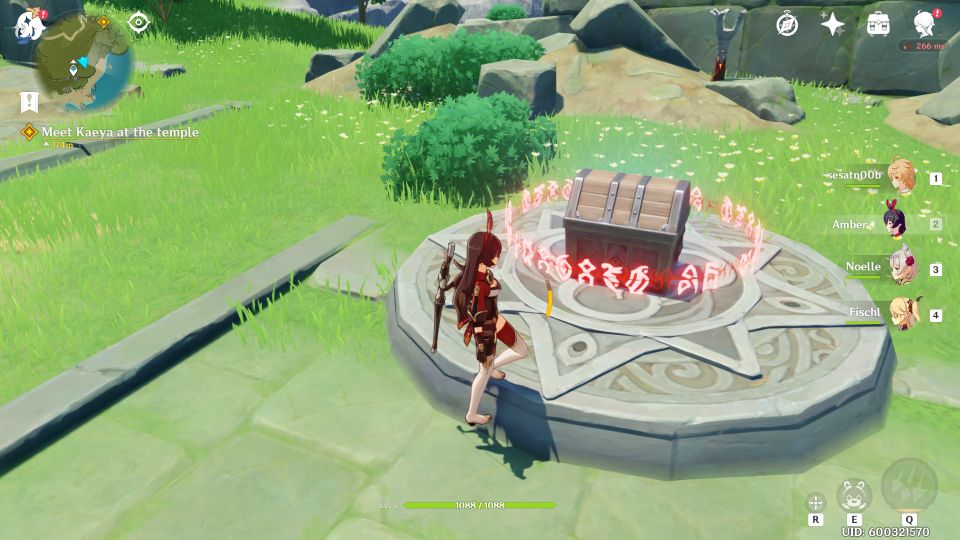 To open it, you need a character with pyro (e.g. Amber).
If you look around the area, there are torches surrounding the chest.
You just have to use her pyro attack to light up all the torches.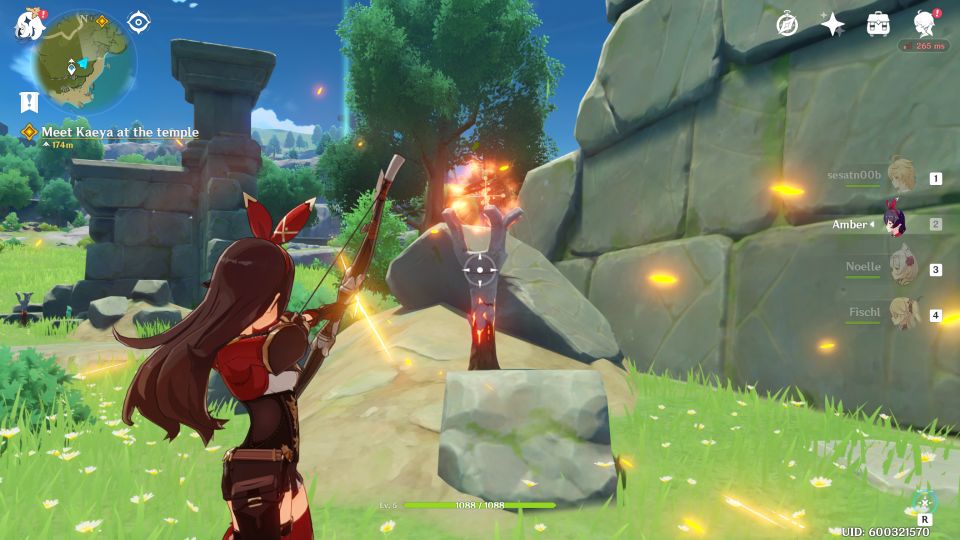 The chest will then be unlocked.
Each element should have its own way of unlocking the chest. You just have to observe the surroundings.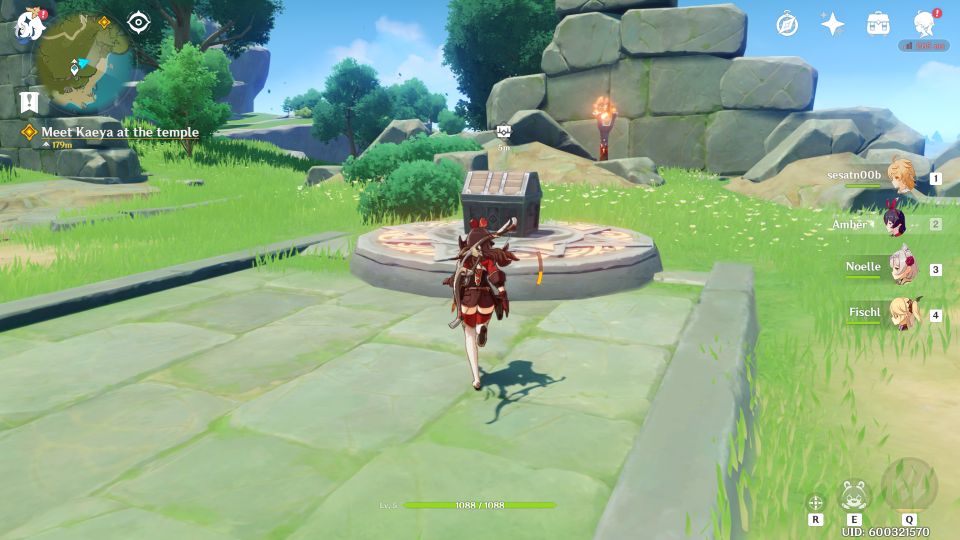 Other types of chests
Wisps
There are also chests where you have to activate the surrounding monuments. For e.g. you have to follow several wisps until they reach and activate the monument.
After all the monuments are activated, the chest is unlocked.
Glowing rocks
Another type is where you have to destroy glowing rocks and a firefly / energy orb will follow you.
Lead it to the monument and it will activate the monument. Activate all the monuments to unlock the chest.
There are various types of blocked chests so you just have to observe the surroundings to learn how to open them.
---
Related articles:
Genshin Impact: Sparks Among The Pages Walkthrough