One Giant Step For Alchemy? is a Story Quest which is available in Mondstadt in Genshin Impact.
This quest has to be started and completed to unlock the event Elemental Crucible.
Here's a walkthrough and guide for One Giant Step For Alchemy in Genshin Impact; and how the Elemental Crucible event works.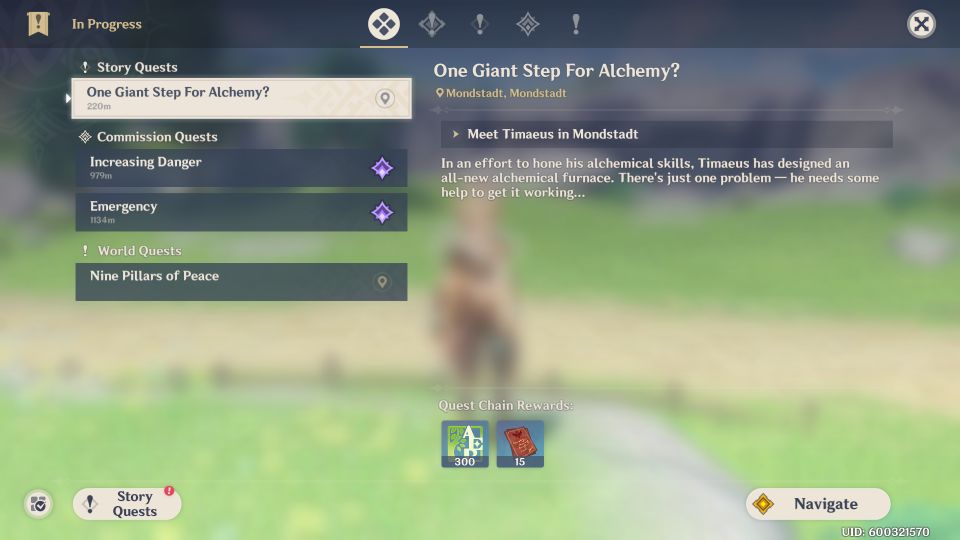 To begin the quest, meet up with Timaeus in Mondstadt. He is the guy who runs the alchemy place.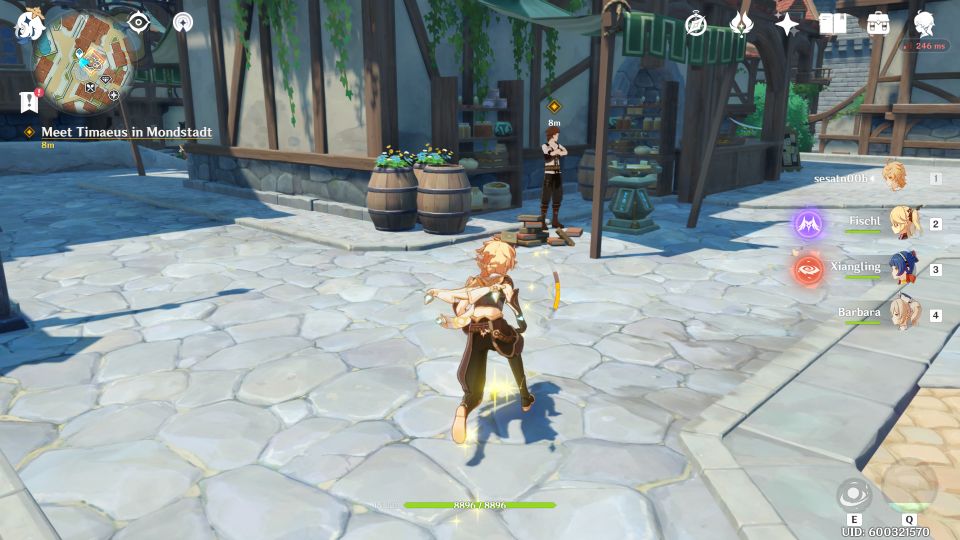 Meet him at the Elemental Crucible
Your only objective in the quest is to meet him at the Thousand Winds Temple.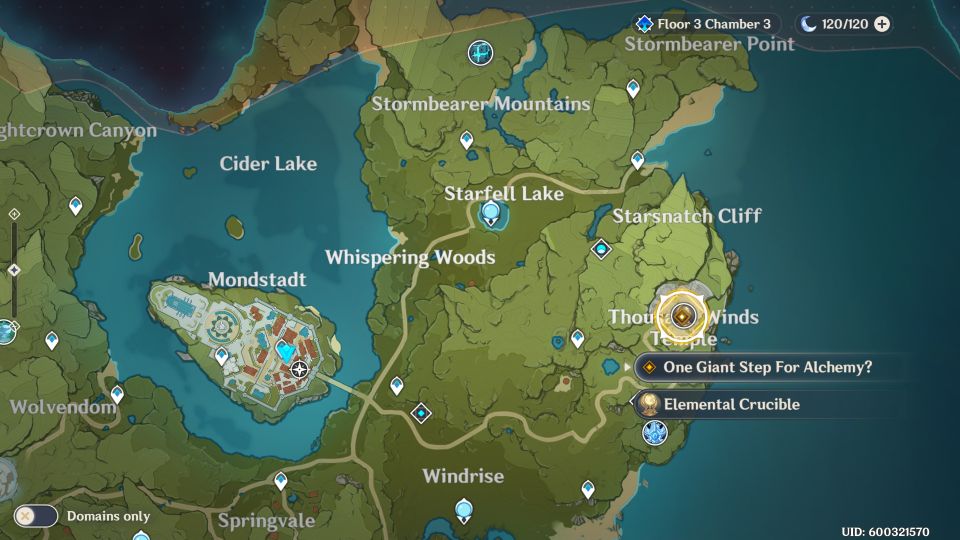 As you get there, you will see an Elemental Crucible in the middle of the area. Talk to Timaeus and he'll explain to you further.
The quest ends here.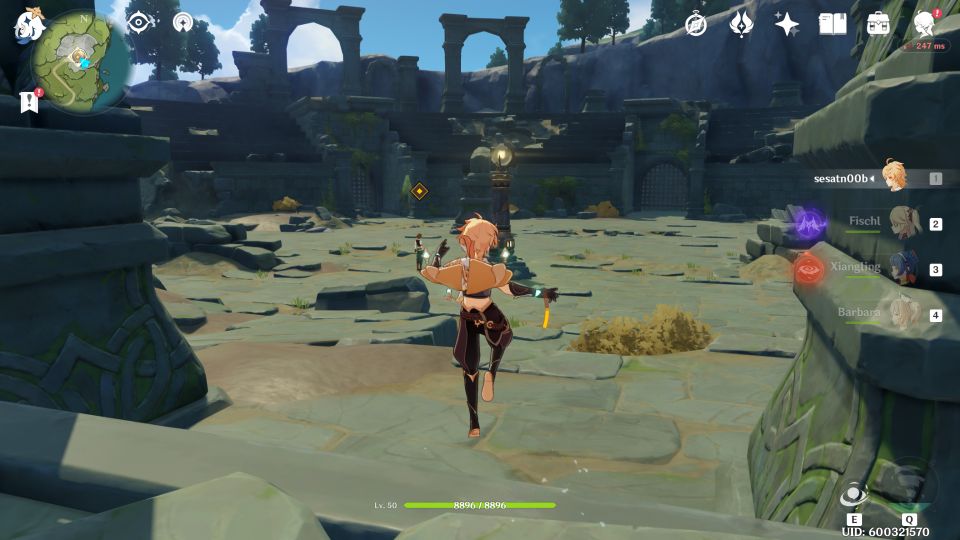 How to take part in the Elemental Crucible
After unlocking the Elemental Crucible event, you can start the challenge.
As you press start, you will be matched with other players online.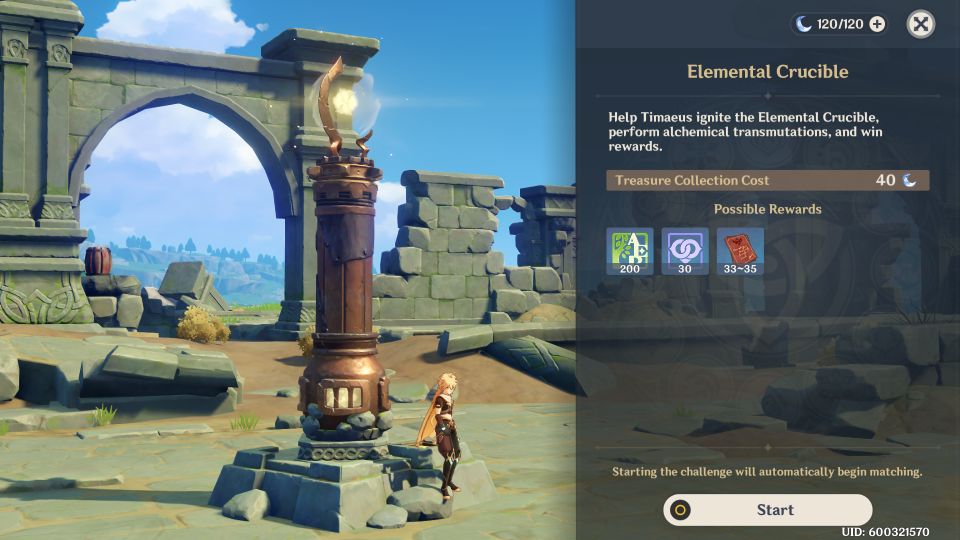 The aim is to fill up the Elemental Crucible. To fill it up, you have to collect elemental clots that look like cubes or crystals.
Monsters will spawn as you start the challenge and defeating these monsters will result in clots dropping.
You can carry up to three elemental clots at a time. Bring the clots to the Elemental Crucible to fill the bar up.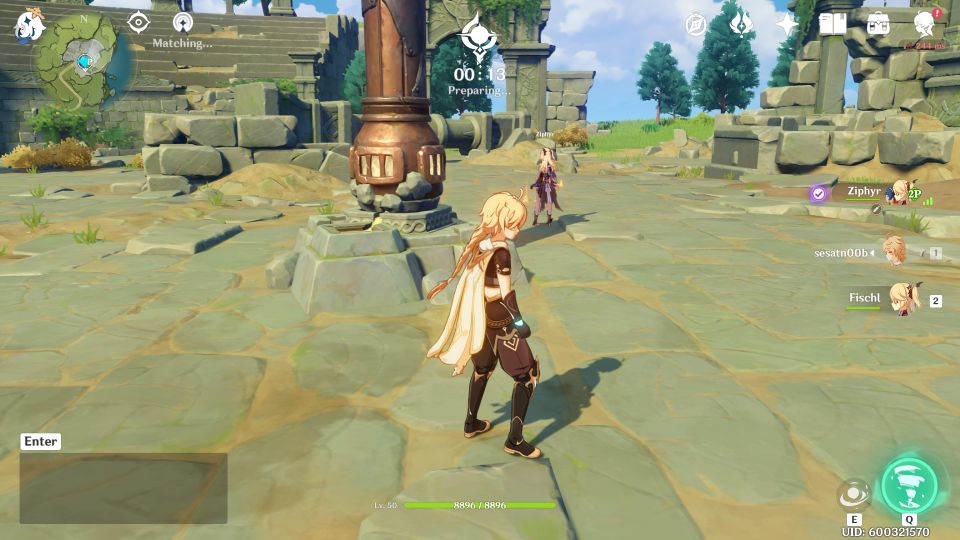 When you're holding the elemental clots, don't get attacked or you will drop them.
The monsters will also spawn in waves and you'll have to deal with pretty tough mobs as time goes by.
If your team is strong, it's not an issue. The challenge ends when the bar is full.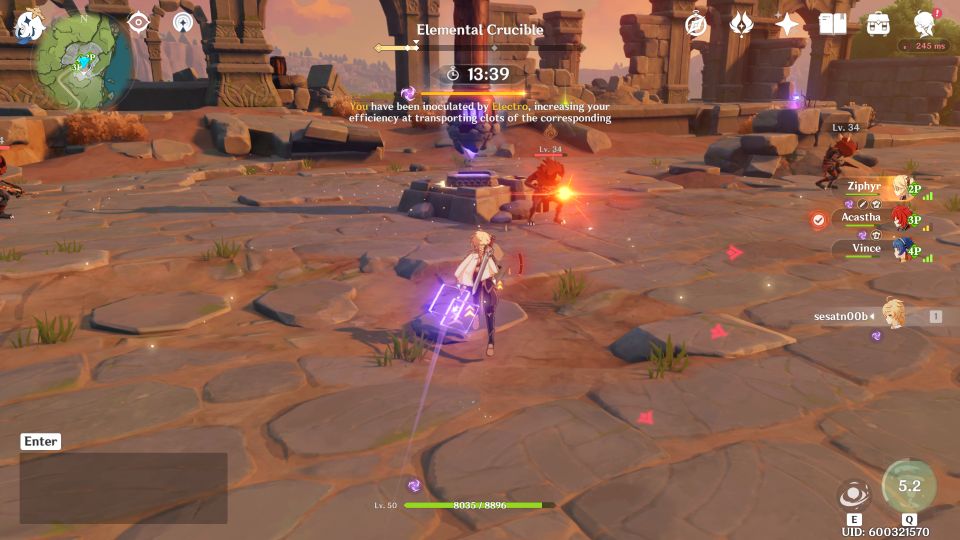 Collect Treasure
After the challenge, you need to use up 40 Original Resin for the treasure. The treasure / rewards isn't really worth it.
However, if you go to the event page, you will notice much better rewards.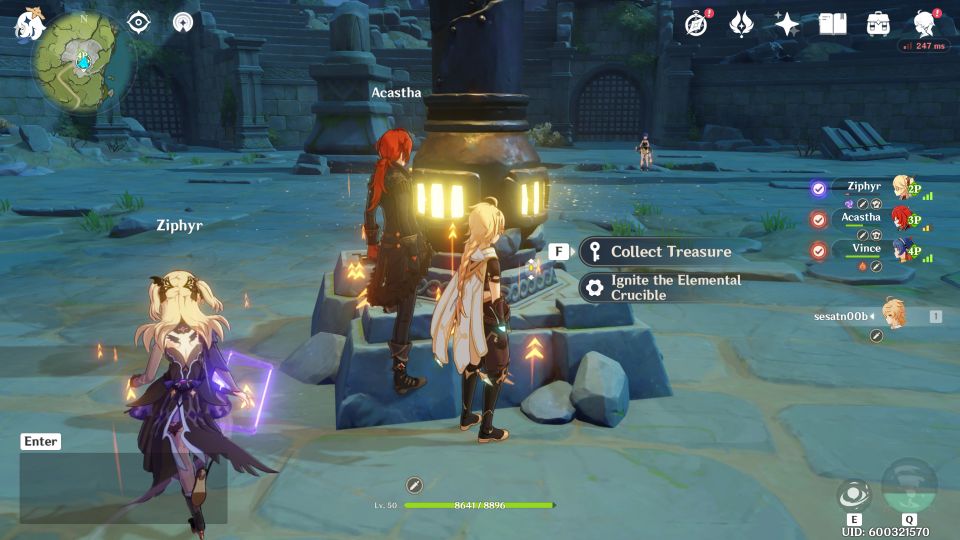 ---
Related posts:
Genshin Impact: How To Find And Defeat Anemo Hypostasis