Next Time, On King Of Invokations is a world quest available in Sumeru after the 3.2 update.
Your objective is to help Fukumoto get Cyno to model for his novel.
Here's a walkthrough of Next Time On King of Invokations in Genshin Impact.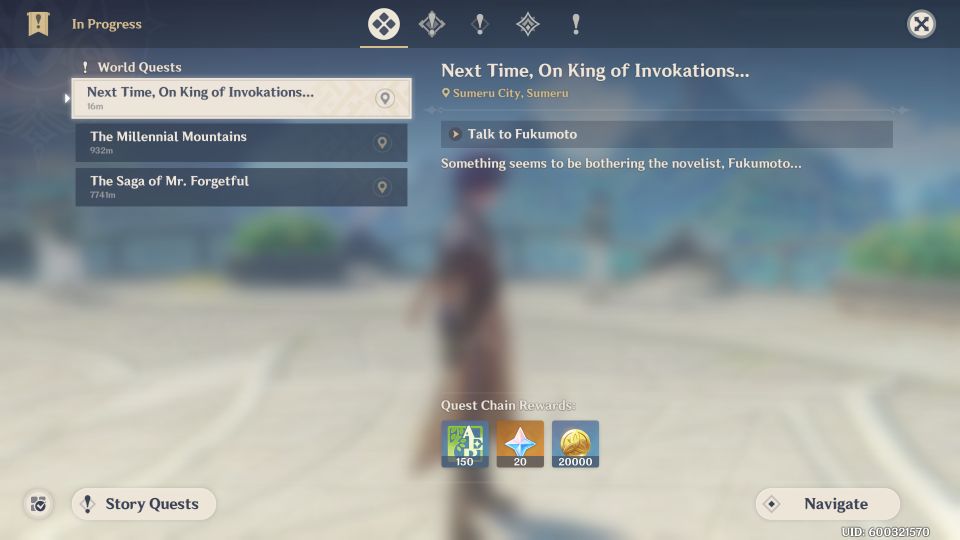 To begin the quest, talk to Fukumoto. He is located at the plaza outside The Akademiya.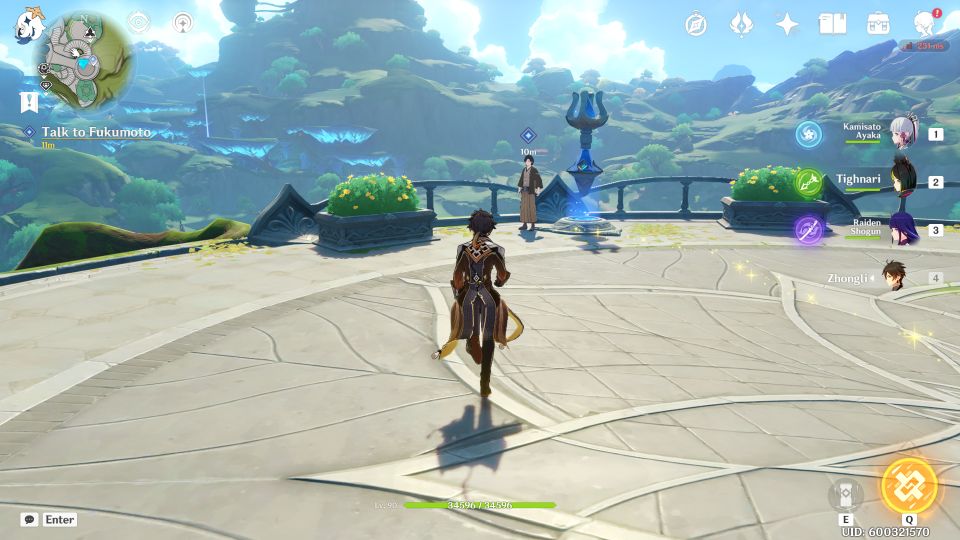 Meet up with Fukumoto at Puspa Cafe
Then, head on over to Puspa Cafe to meet up with Fukumoto again.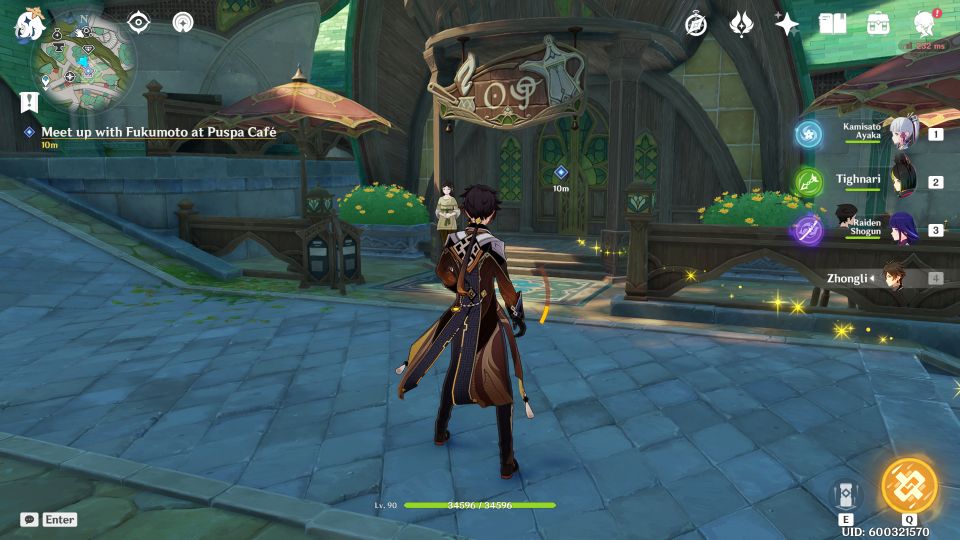 Talk to Cyno
You'll see Fukumoto standing near Cyno. Talk to Cyno to introduce Fukumoto and explain what it's about.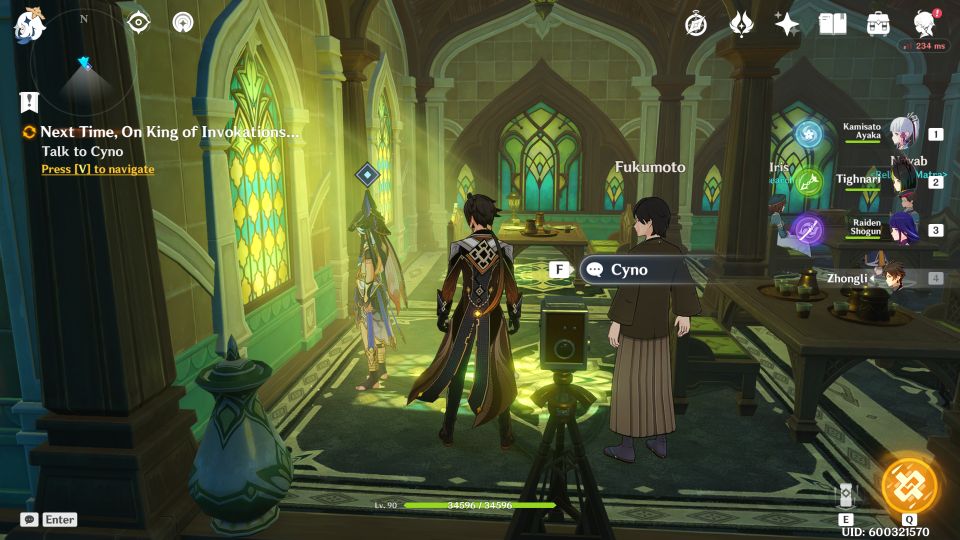 The quest ends here. It's basically an introduction to the Genius Invokation TCG that is coming in a later update for Genshin Impact.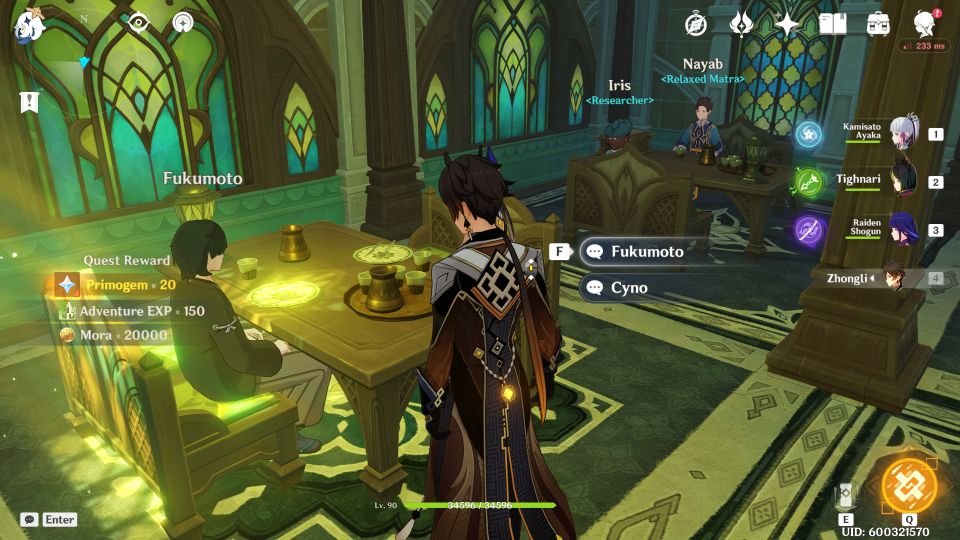 ---
Related posts:
Genshin Impact: Lingering Warmth Quest Walkthrough