Mr. Melancholy is a new world quest available in Genshin Impact after version 1.5.
Your task is to find for Irminsul Fruit Fragments all around Teyvat.
Here's a walkthrough of Mr. Melancholy in Genshin Impact.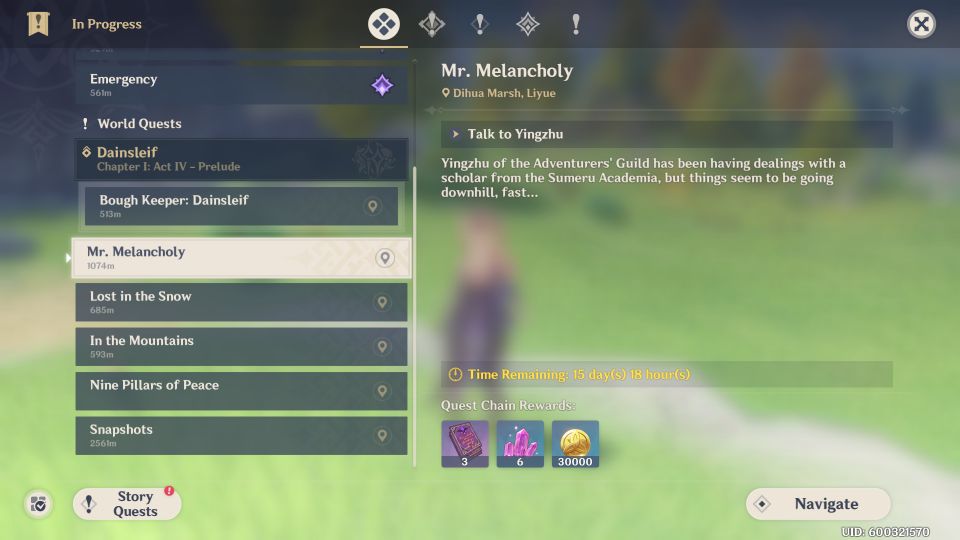 Talk to Hosseini and Yingzhu
To begin the quest, meet up with Yingzhu and Hosseini at the Stone Gate. The location will be provided in the map.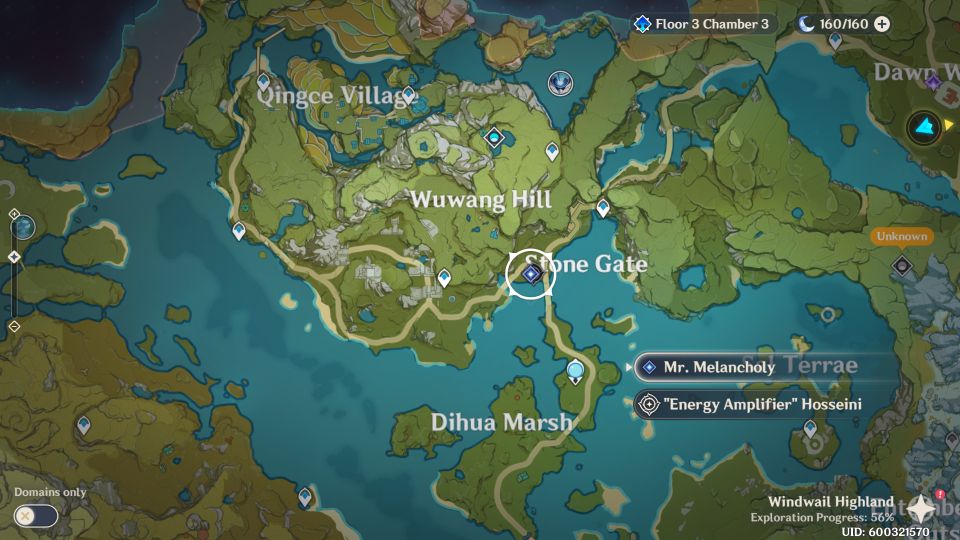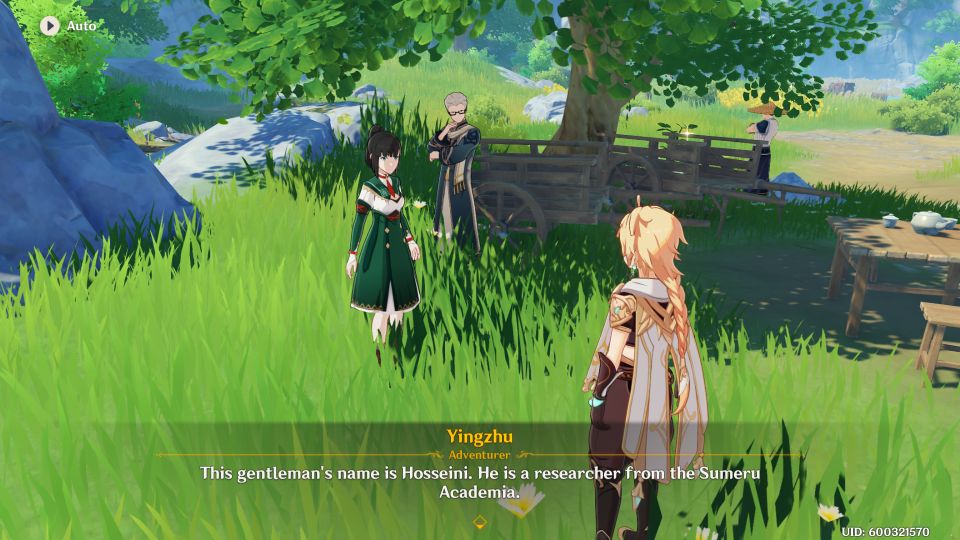 You'll then be introduced to Energy Amplifier Initiation which is a timed event. There are 3 Acts in total and at the time of writing, only Act 1 is available.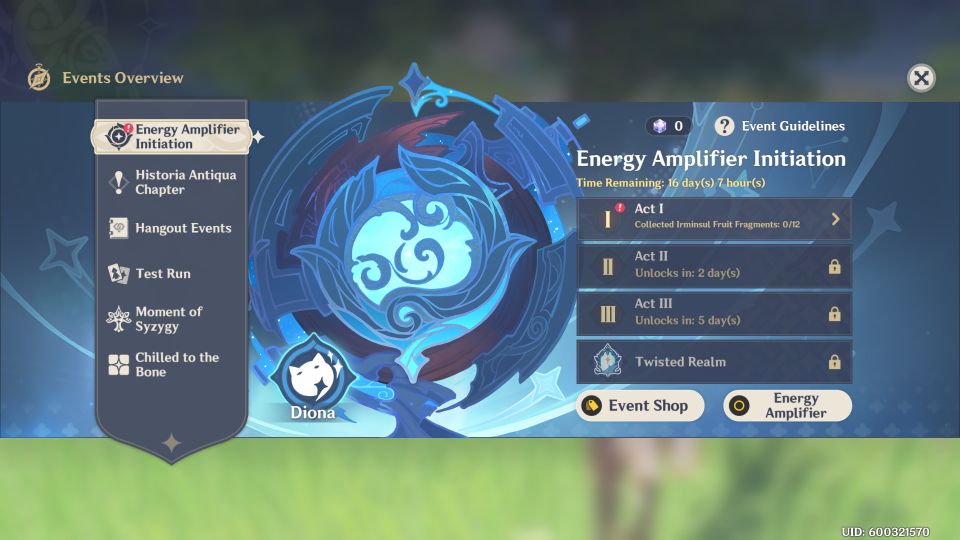 Collect Fractured Fruit Shards
Your aim is to collect fractured fruit shards. There are 9 you can collect at the moment.
If you look at the Energy Amplifier Initiation menu, you'll be able to get the location of all the shards.
There are 3 sets of locations with 3 shards each, making them 9 in total.
Once you complete 1, you will get the location for the next.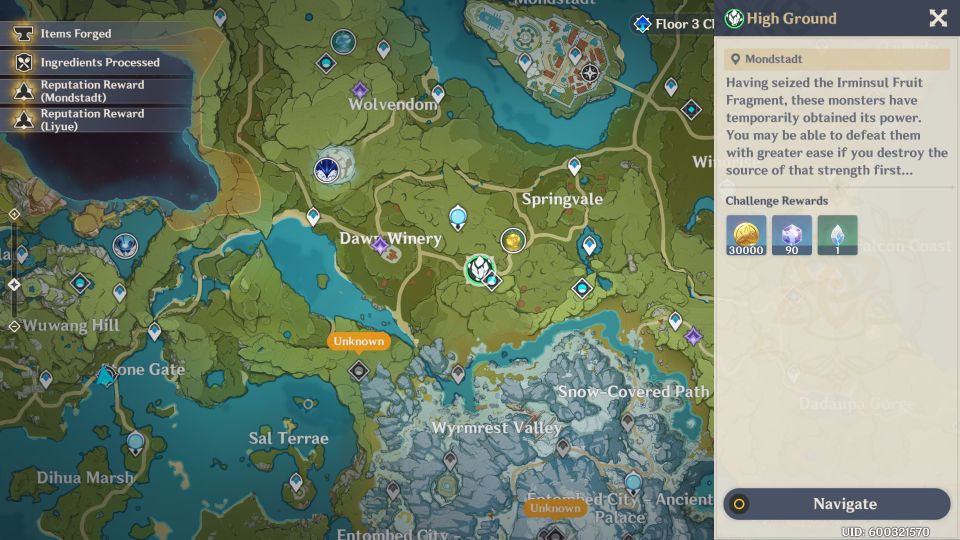 In each of these areas, watch out for the glowing red crystal(s). You may want to destroy them before fighting the enemies, as the glowing crystal will give them a buff.
To destroy those crystals quickly, use a character with a Claymore.
In some areas, there'll be more than one red crystal, so you have to search for them.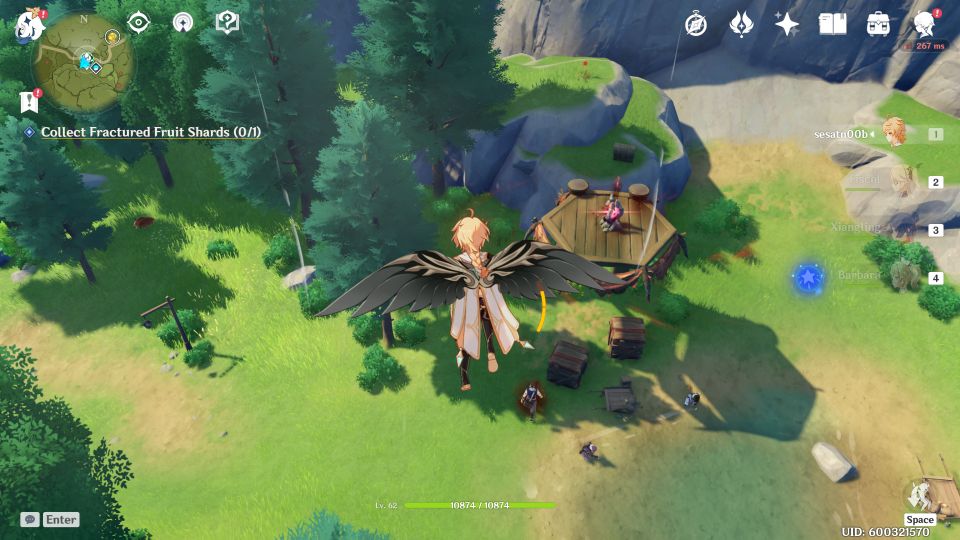 After defeating the enemies, you can collect the fragment.
Do the same for all locations.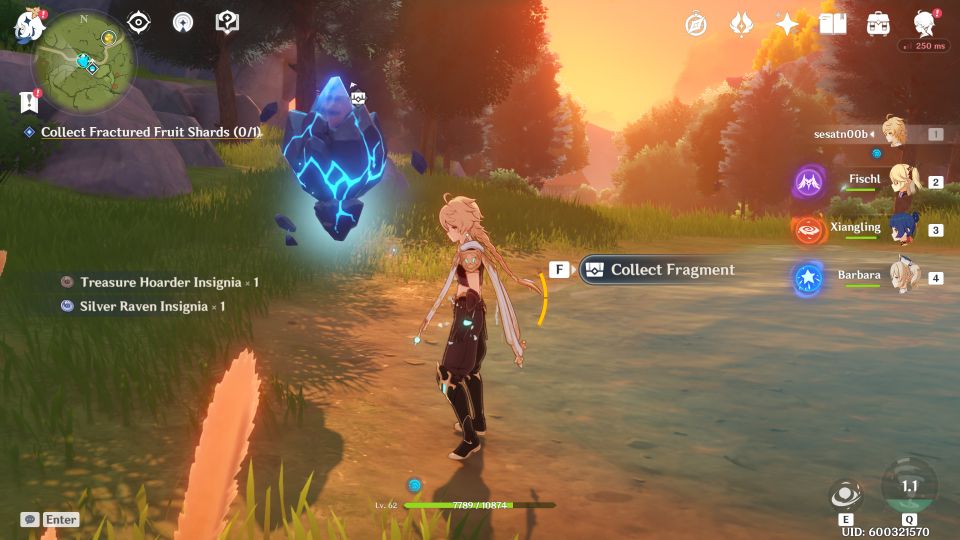 After finishing one set of 3 fragments, you'll be introduced to your amplifier menu. You can only use the energy amplifier in a particular domain.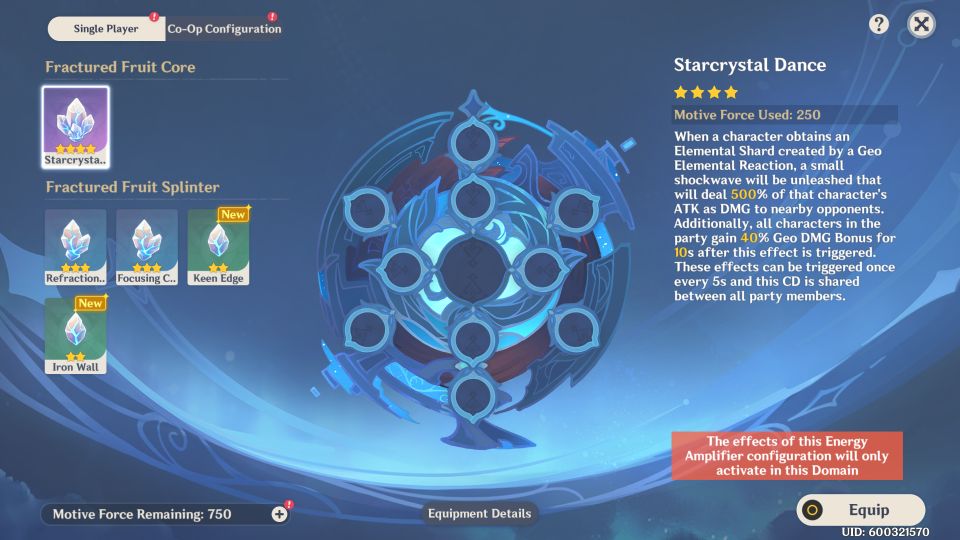 Challenge the domain (Vishap's Rest)
Now, head to Vishap's Rest which is also provided in the map.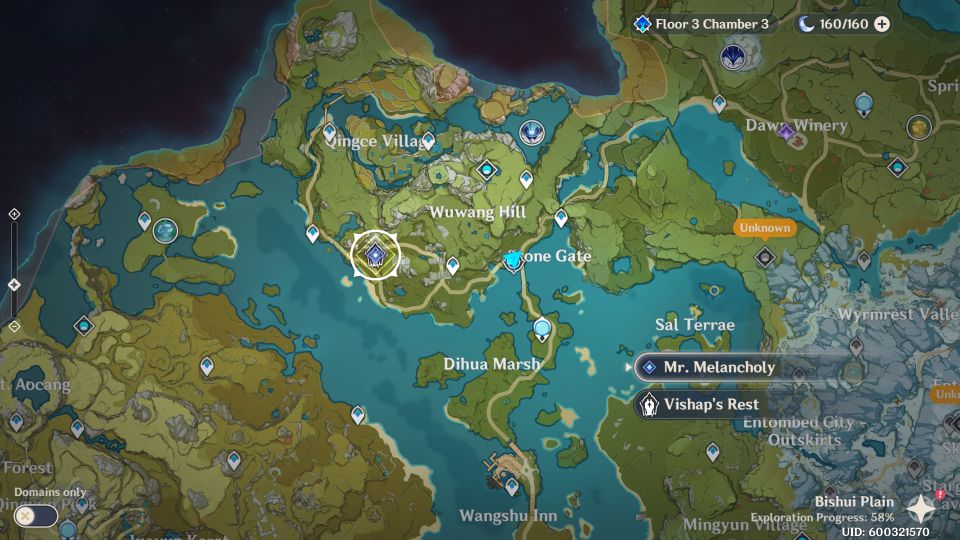 Before you start, you'll be told that certain elements are more useful, especially cryo and geo.
Enter the domain and take out the electro slimes first.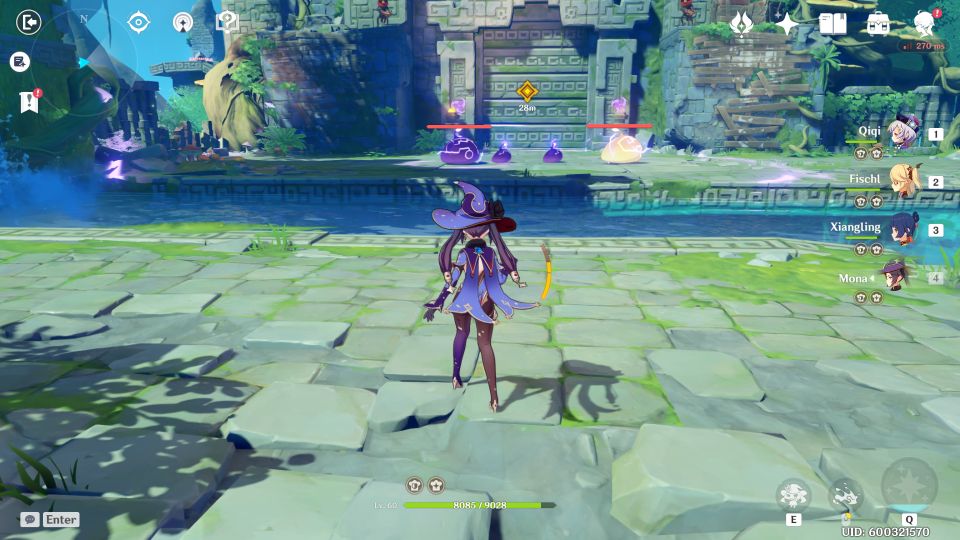 After the first group, enter the next area and you'll meet hilichurls.
Take them all out.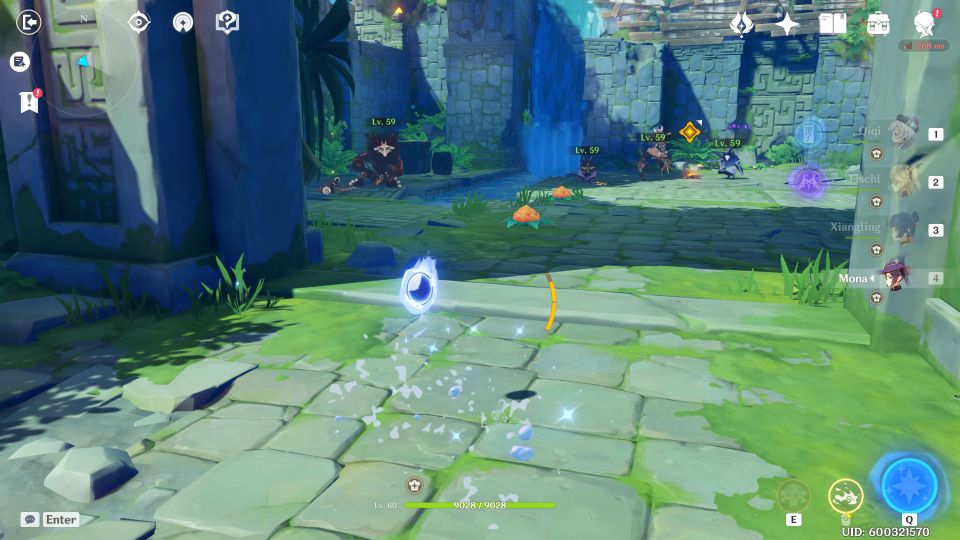 Once the area is clear, use the wind current to fly up.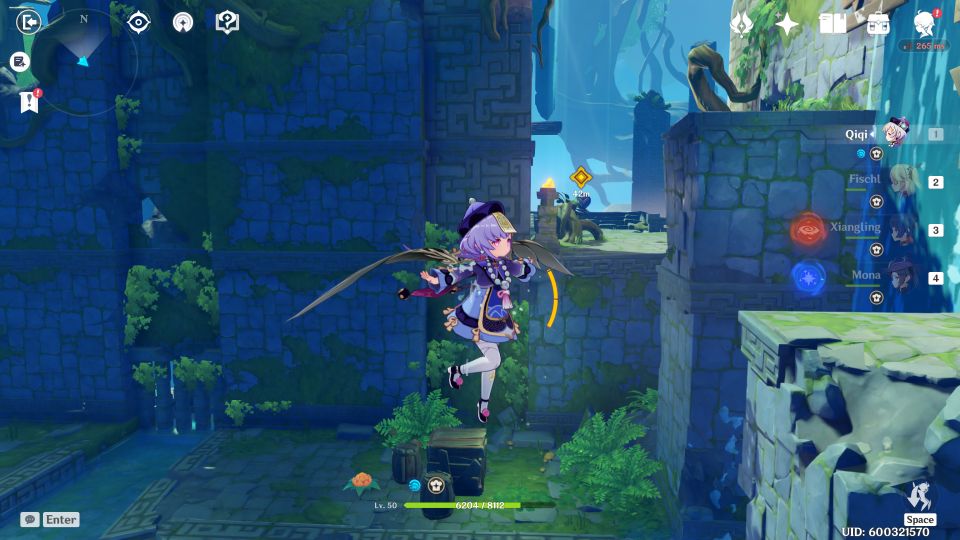 Get onto the wooden planks on the wall to climb to the other side.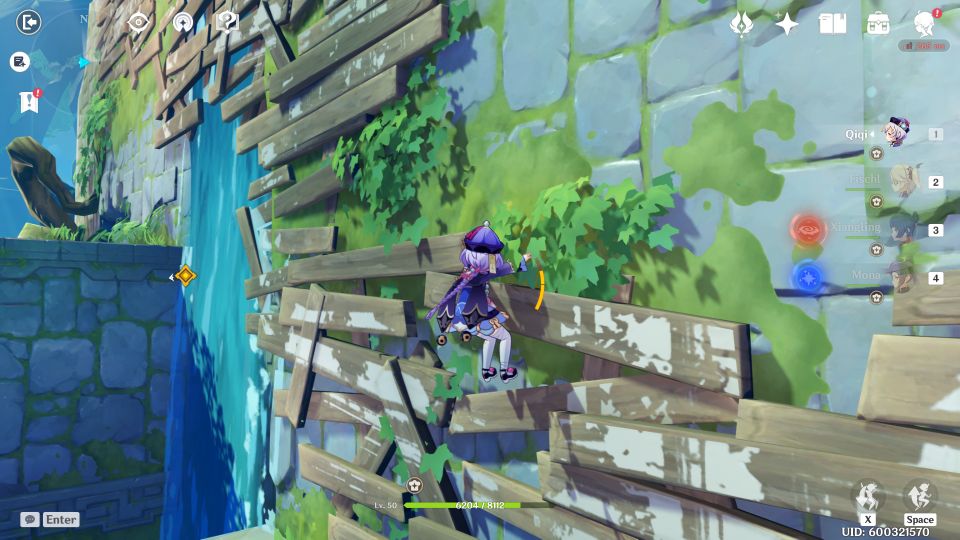 You'll see more wind currents here. Follow the wind to the upper platform.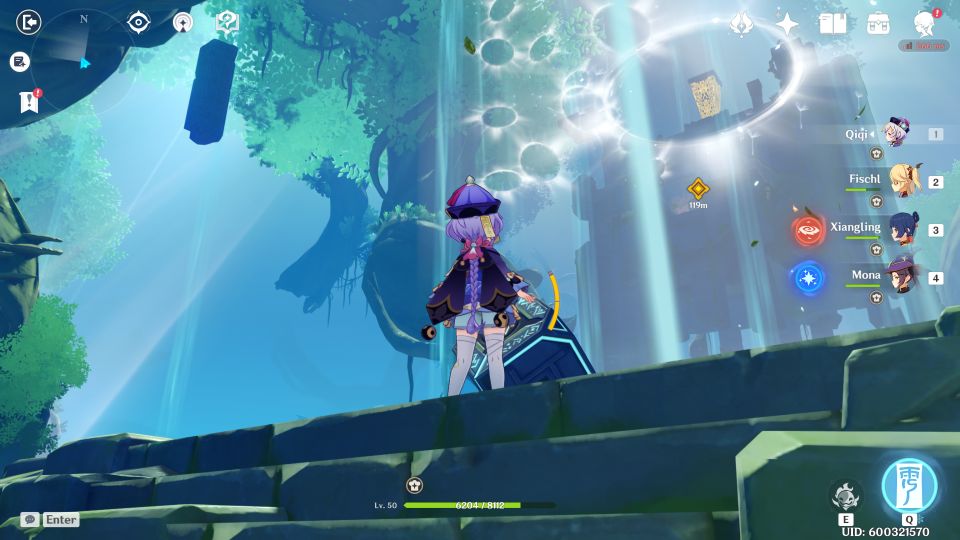 At the last part, you'll come across Geovishap Hatchlings. Take them both out first.
These monsters will leave behind Geo crystals. Use those crystals as a barrier towards their attack.
After defeating the Hatchlings, you'll face the adult version.
Defeat the Geovishap and you complete this domain.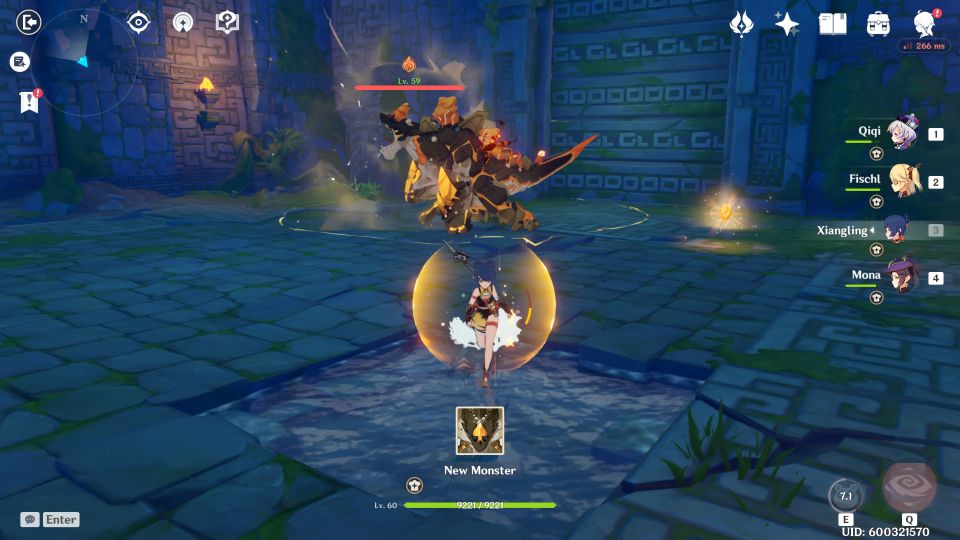 Return to Hosseini
Once you're done, return to Hosseini to complete the quest.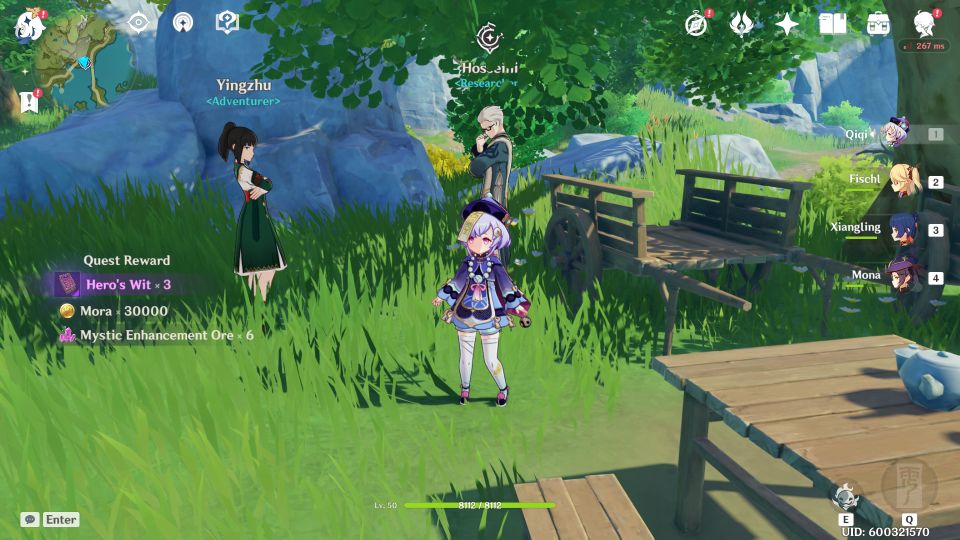 ---
Related posts:
Genshin Impact: How To Find Fir Wood, Birch And Bamboo Trees