Mary-Ann's Story is a world quest under "If She No Longer Dreams of You…" in Genshin Impact.
Your objective is to find out more about Ann's story.
Here's a walkthrough and guide of Mary Ann's Story in Genshin Impact.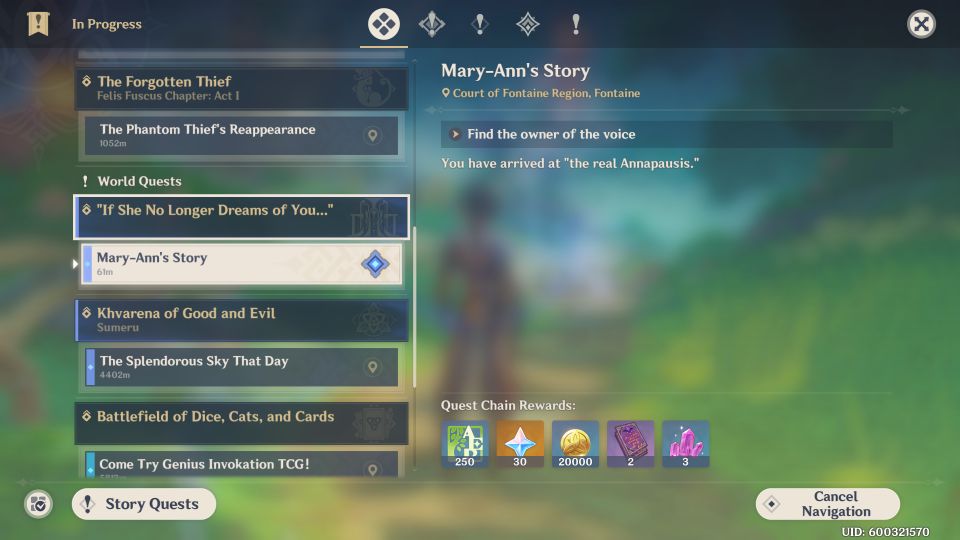 Find the owner of the voice
As the quest begins, head towards the shed to find the owner of the voice.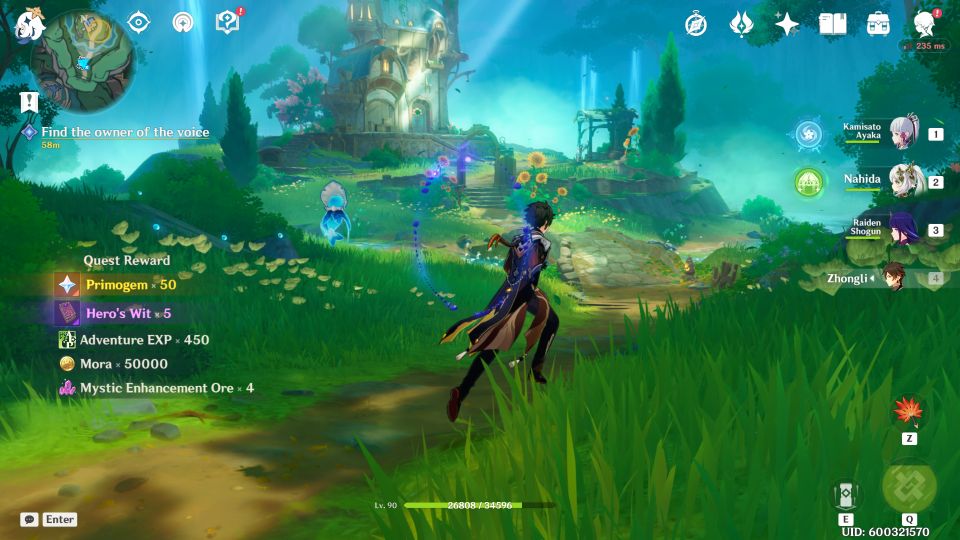 You'll then meet Mary-Ann, who shares a similar name to the Oceanid, Ann.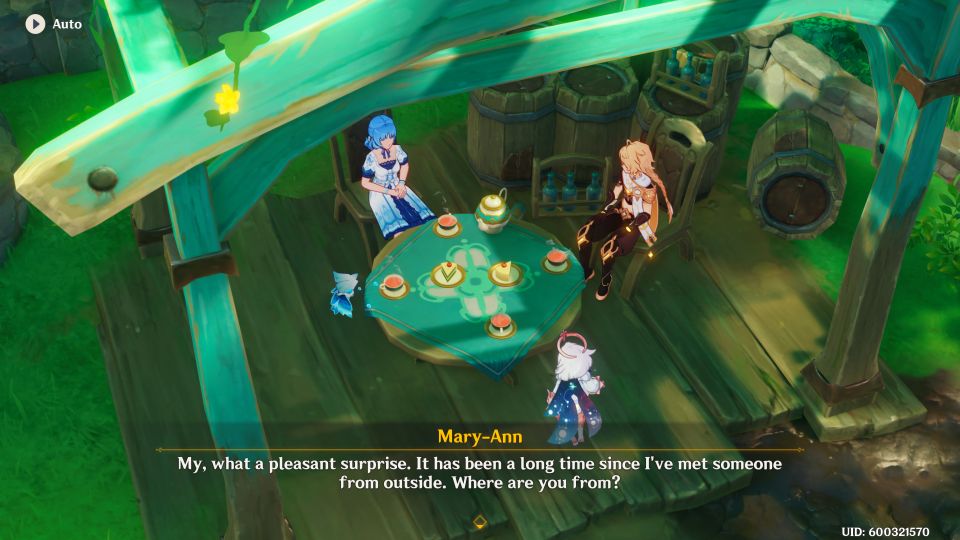 Follow Mary-Ann
Next, follow her as she brings the Traveler around the house to check on her flowers and so on.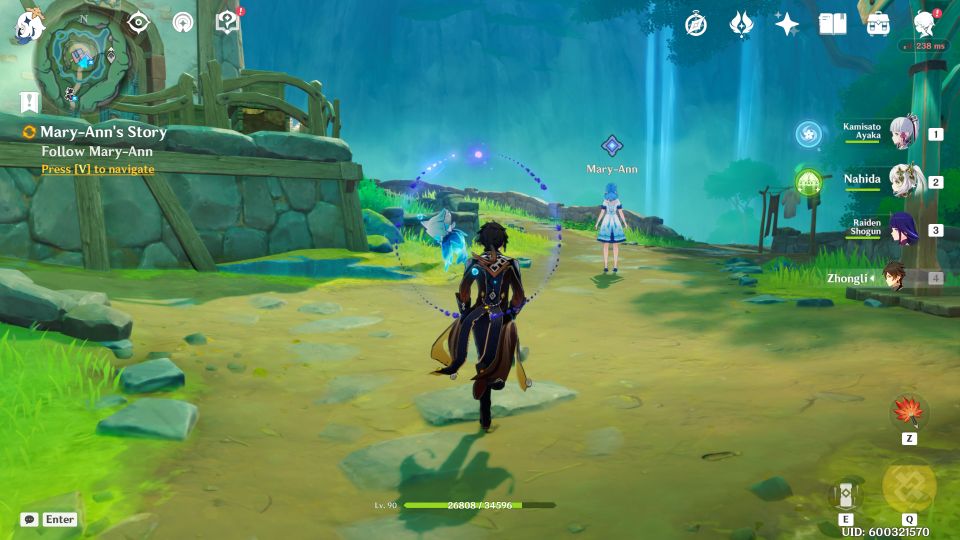 Feed the dog
She'll then ask you to feed the dog.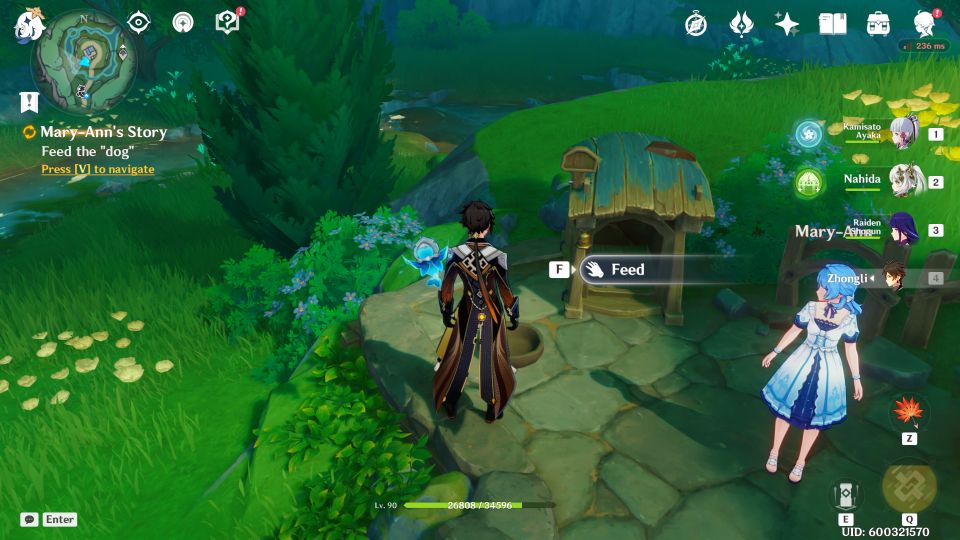 You'll then see a wild boar that looks like Mori coming to eat.
After the cutscene, you'll be chased away by Mary-Ann who is apparently a part of an older story. She then asks Ann to live life with her own soul and make her own story.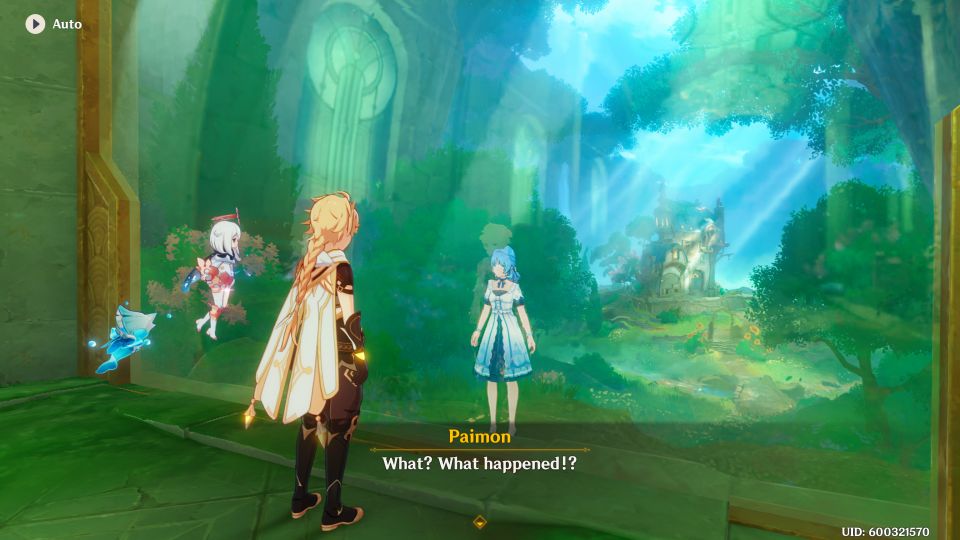 Go with the flow
As the water floods the whole place, you'll just need to follow the current out.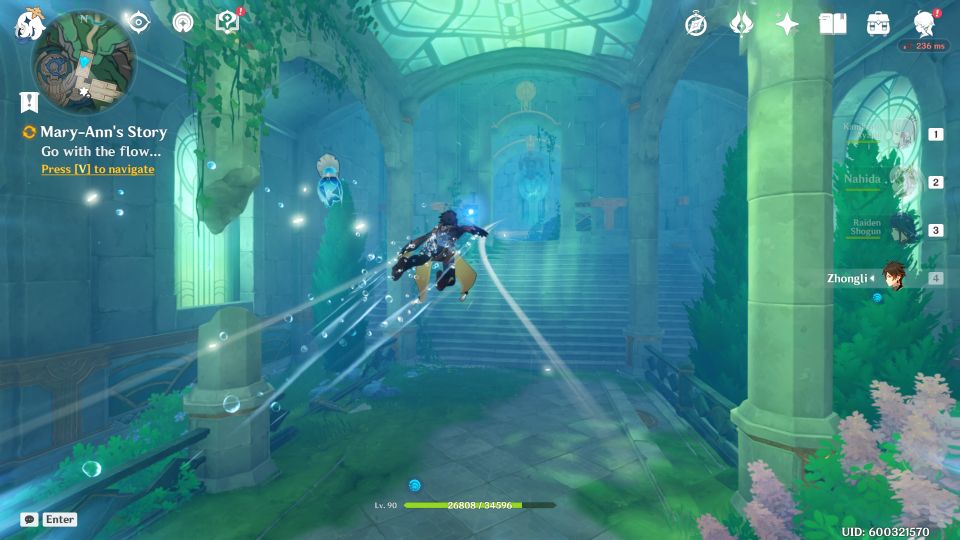 The quest ends after leaving the place.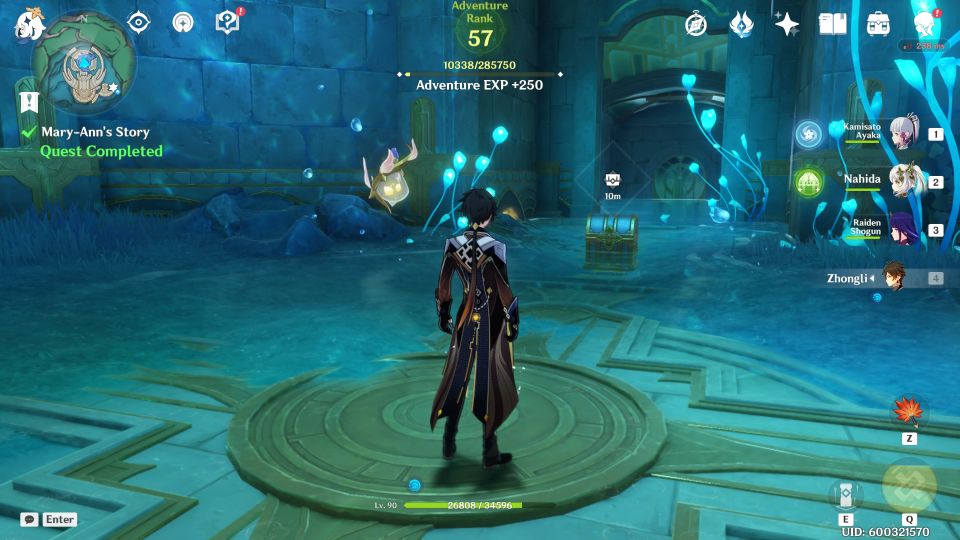 ---
Related posts:
Genshin Impact: Ann's Story Quest Walkthrough