International Travel Log is a world quest available in Inazuma in Genshin Impact.
Your task is to talk to Midori and aid Ramsay finish his story.
Here's a walkthrough of International Travel Log in Genshin Impact.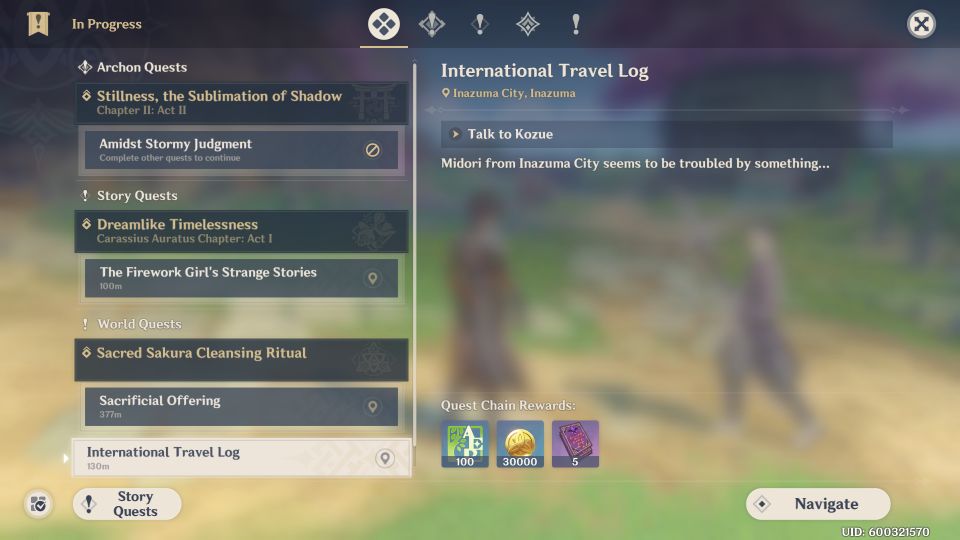 To begin the quest, get to the location shown in the map below, marked by the player location.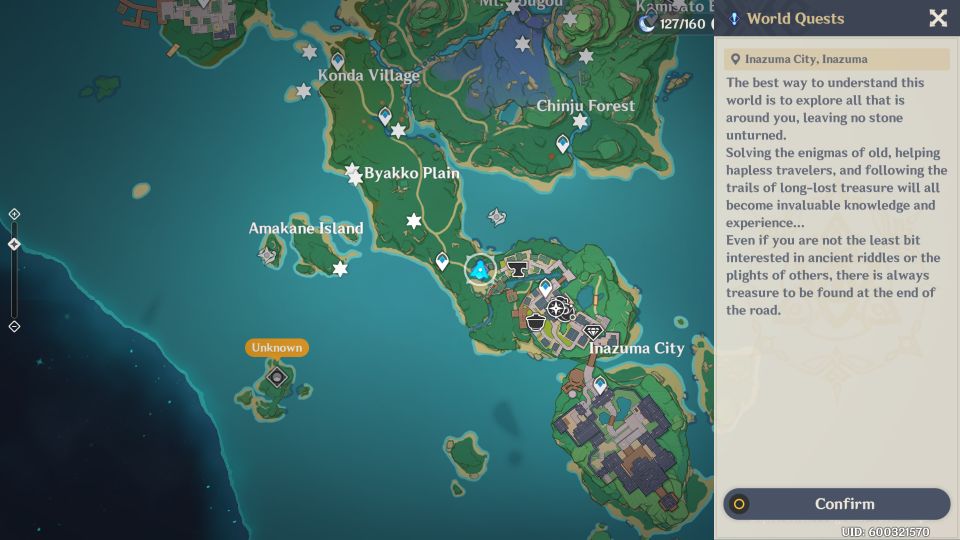 You'll see Midori and Kouichi. Talk to Midori to begin.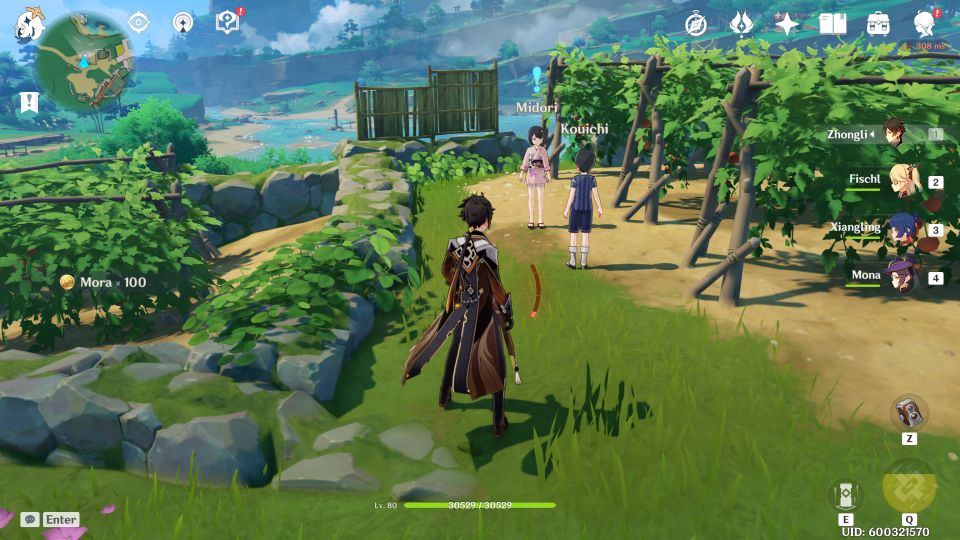 Talk to Kozue
Next, go to Komore Teahouse and speak with Kozue who is outside. She'll tell you that Ramsay is in the teahouse.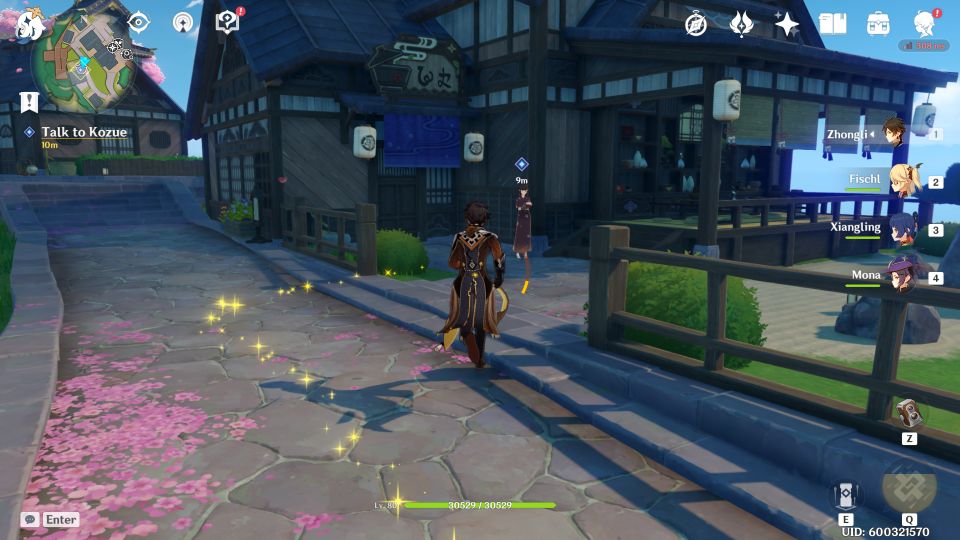 Talk to Ramsay
Enter the teahouse and you'll find Ramsay in one of the rooms.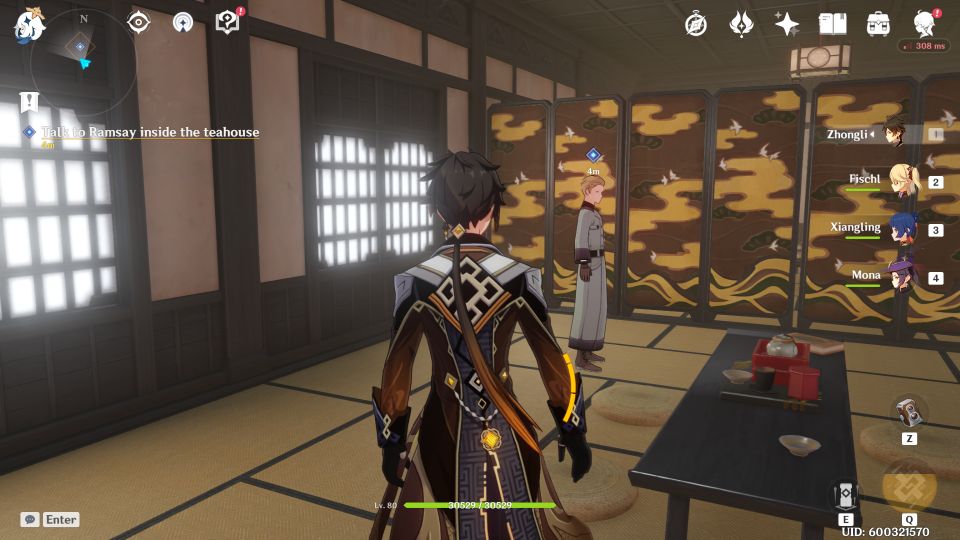 Go to the nearby beach
The traveler will agree to escort Ramsay as he gets inspiration.
First of all, head to the beach nearby.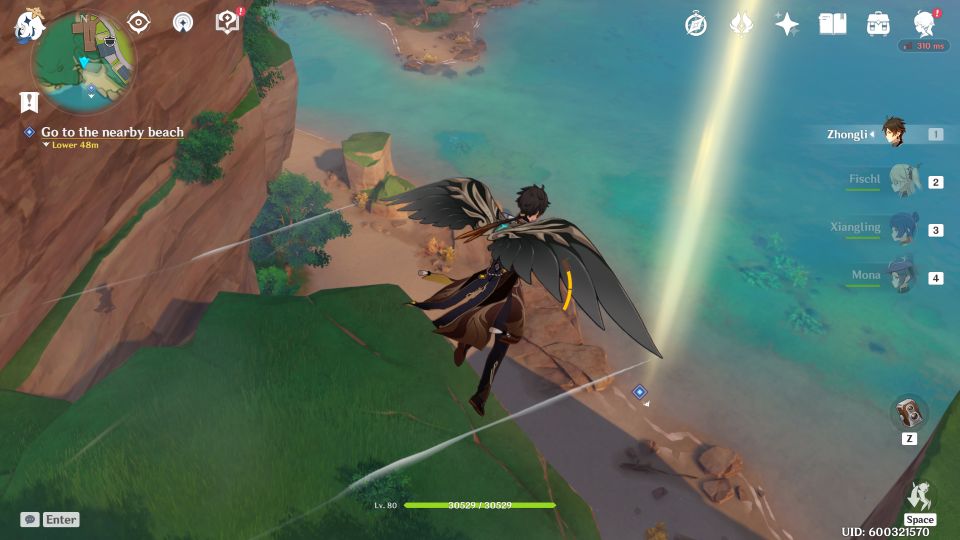 You'll be asked to walk around the beach. Talk to Heihachi who is hiding behind the rock.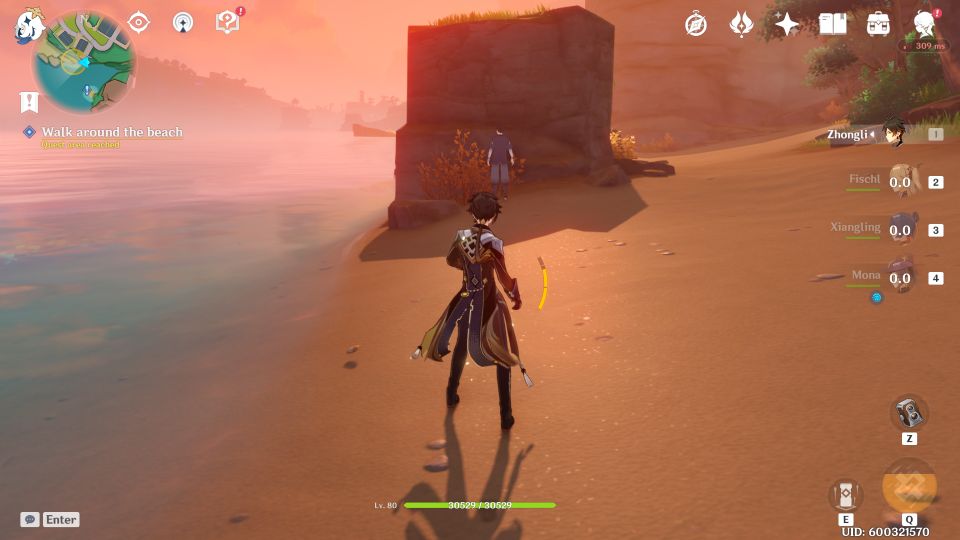 Then, return to Ramsay.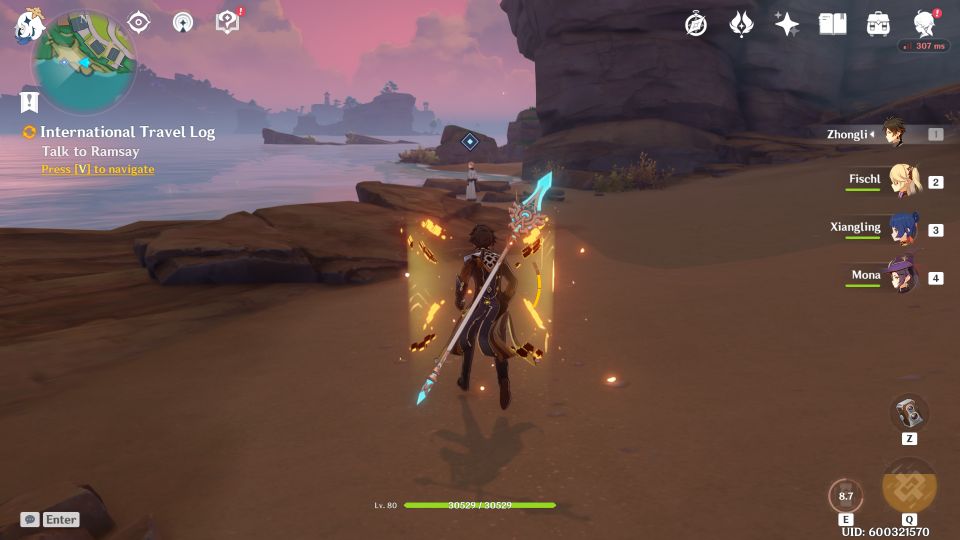 Go to the waterfall
You'll then be asked to go to the waterfall north of the city. The location is marked on the map.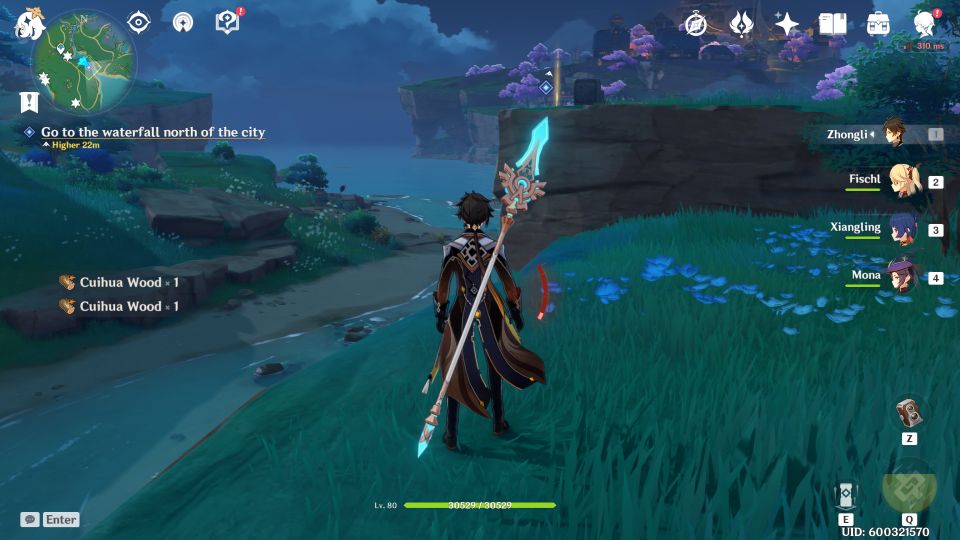 As you arrive, you'll meet three hilichurls. Take them out.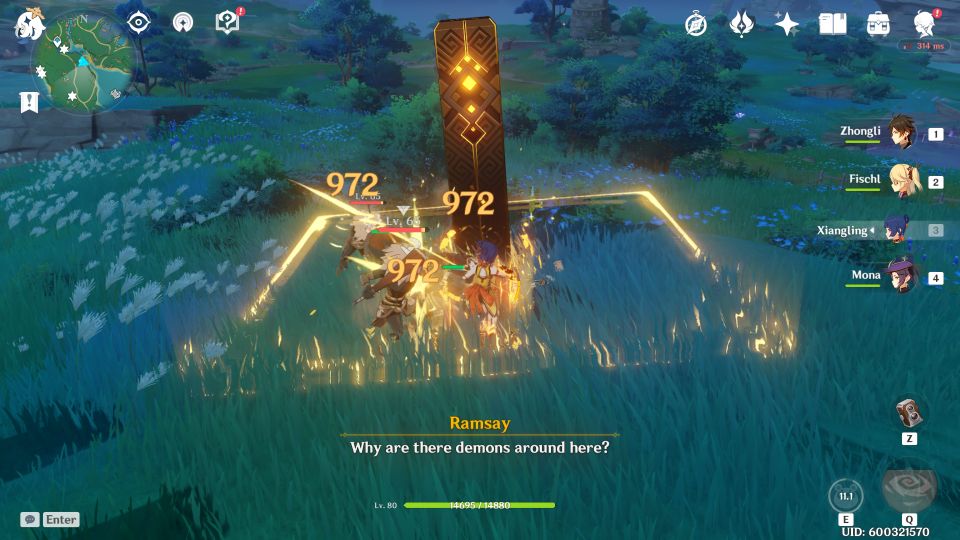 Talk to Ramsay after the battle.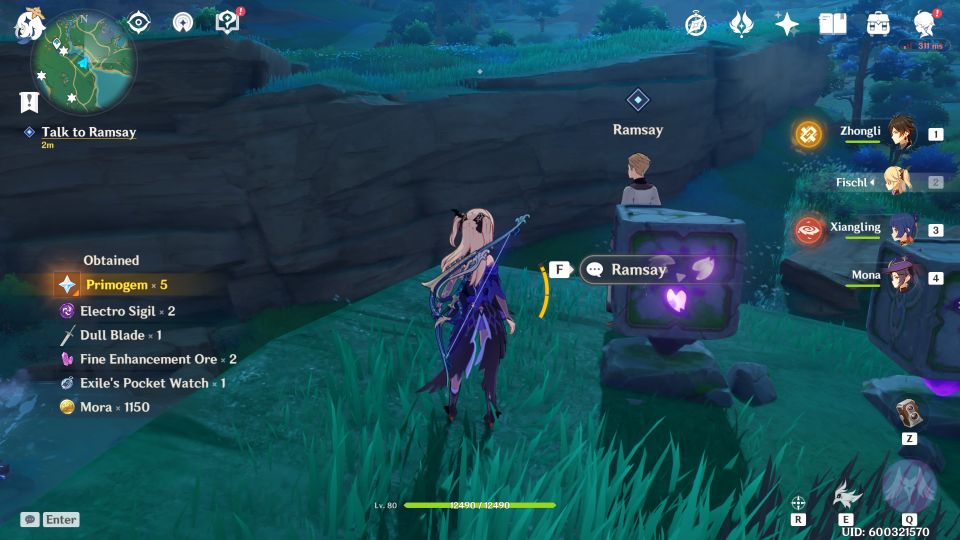 Go to a safe spot
Proceed to the nearby marked area which is a safe spot. You'll see Heihachi again.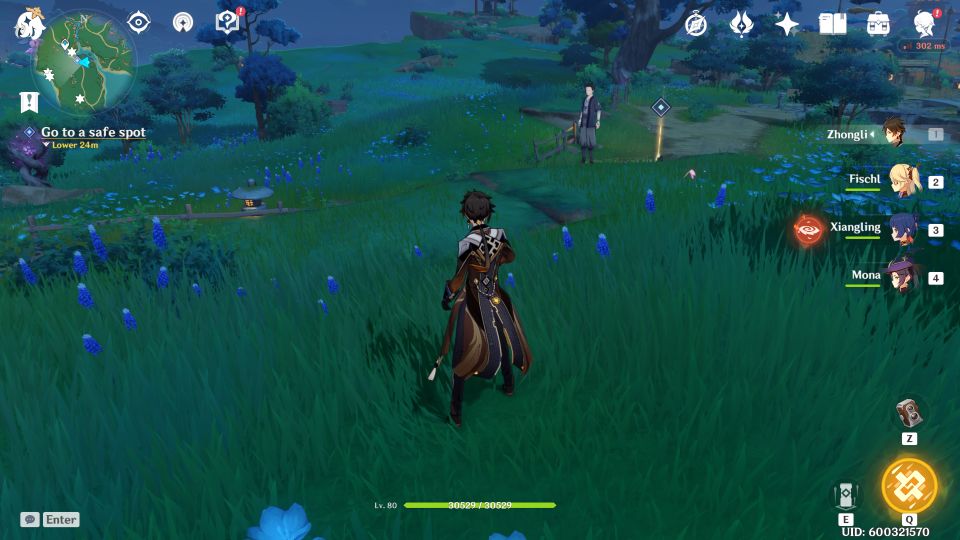 Go to the summit
Next, you'll need to go to the summit of the nearby mountain. It's easier to use the teleport waypoint at the Grand Narukami Shrine and glide down.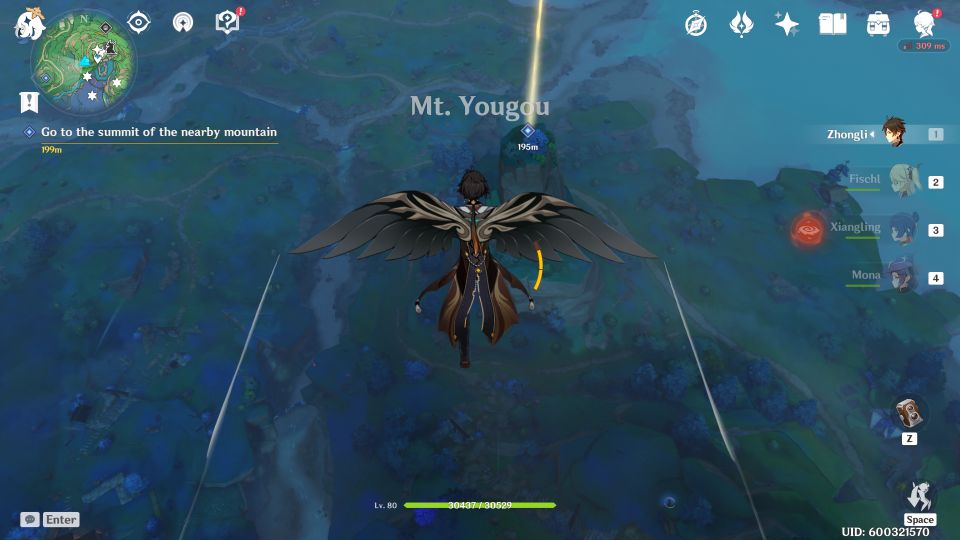 Return to Komore Teahouse
Head back to the teahouse.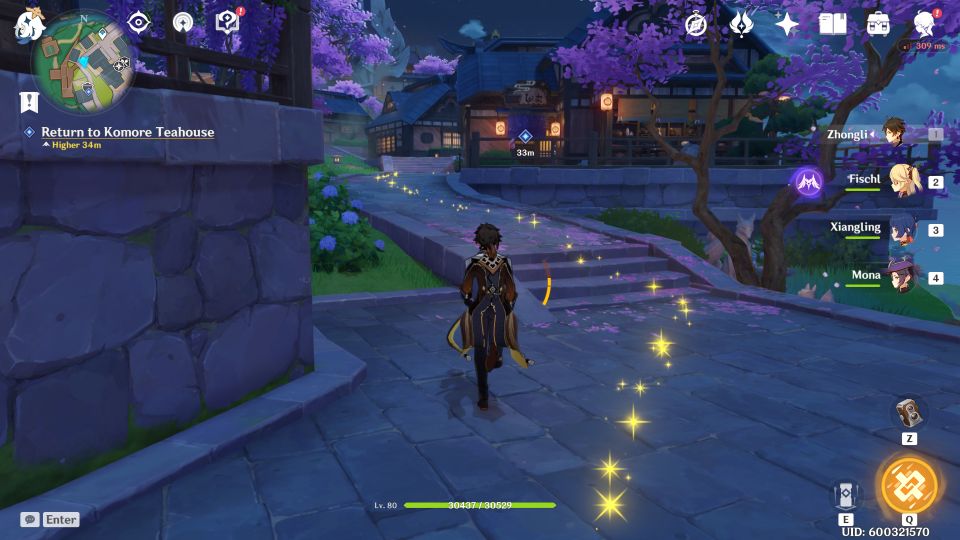 After meeting Ramsay inside, you'll get your story. Leave the teahouse and you'll see Midori waiting.
Talk to her to end the quest.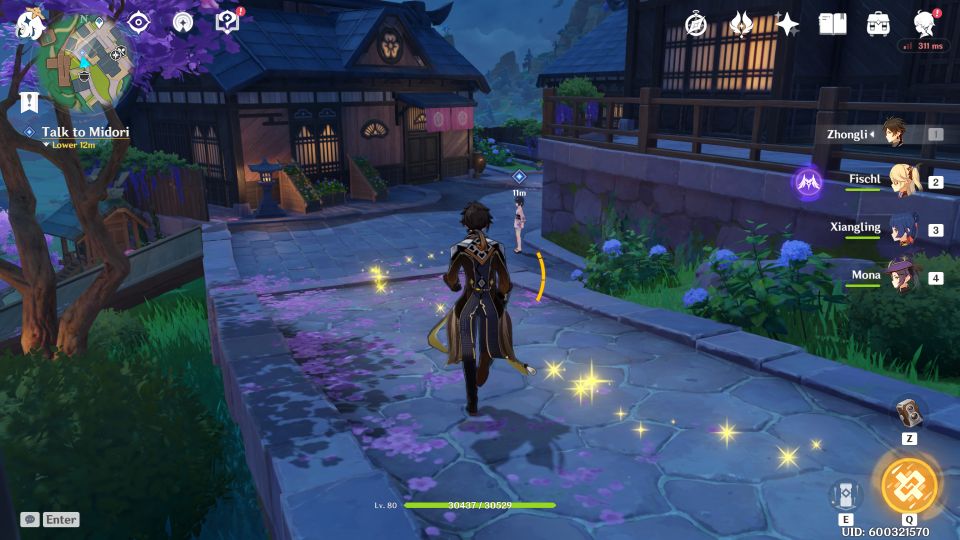 ---
Related posts:
Genshin Impact: Pizza From Another Land Walkthrough
Genshin Impact: Yae Publishing House's Invitation Walkthrough