Hiromi's Watch is a world quest available in Inazuma in Genshin Impact.
Your task is to help Commission Officer Hiromi deliver a letter to someone.
Here's a walkthrough of Hiromi's Watch in Genshin Impact.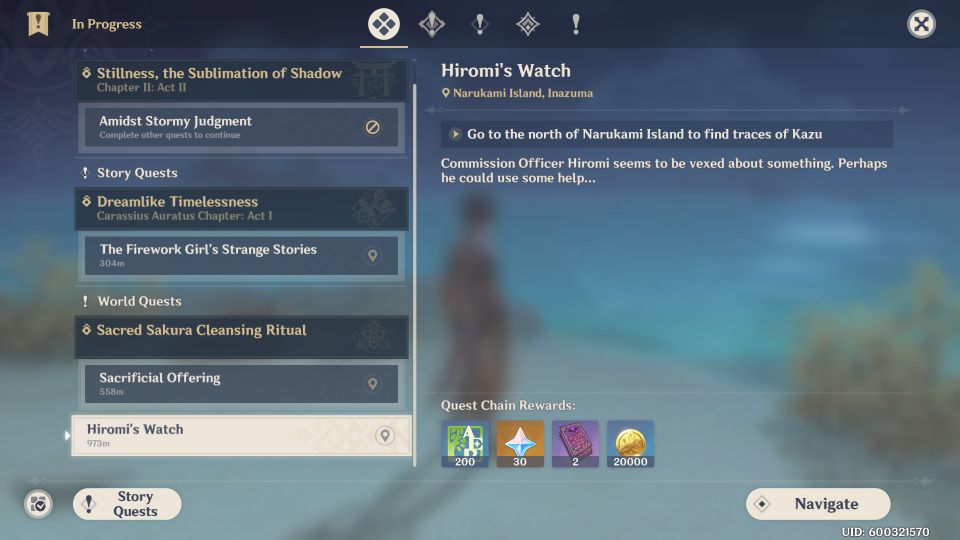 To begin the quest, head to the location marked on the map below (player location).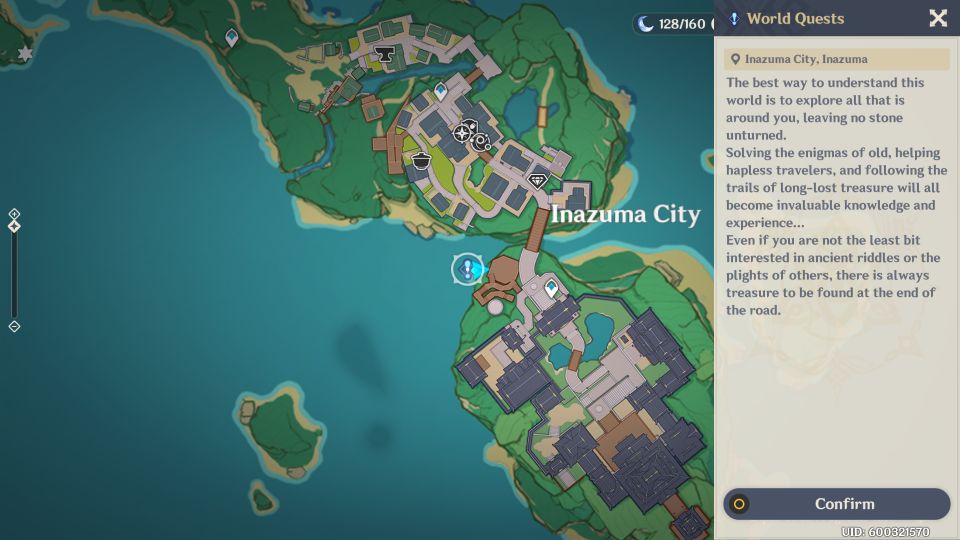 Talk to Hiromi who is at the beach.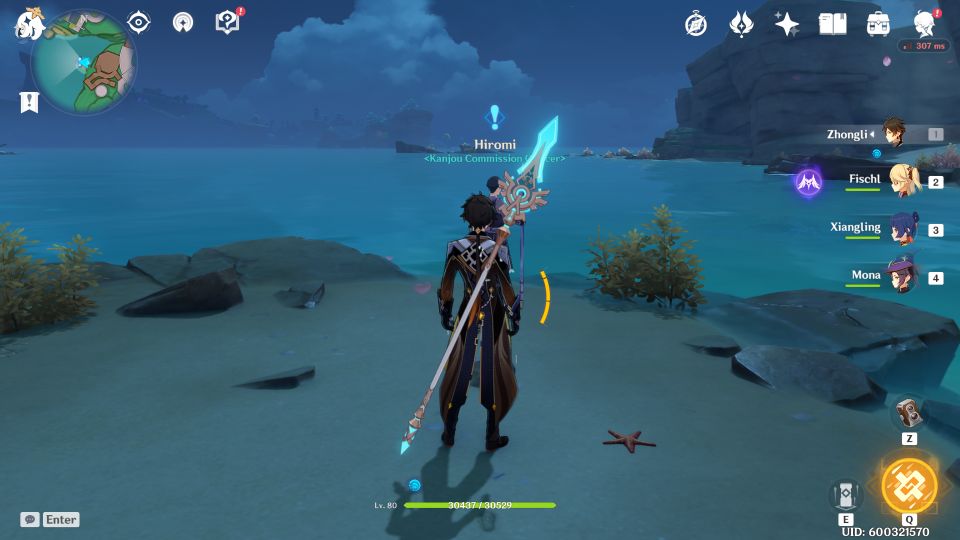 You may not unlock the quest on the first conversation. Talk to him again and he'll ask for your help.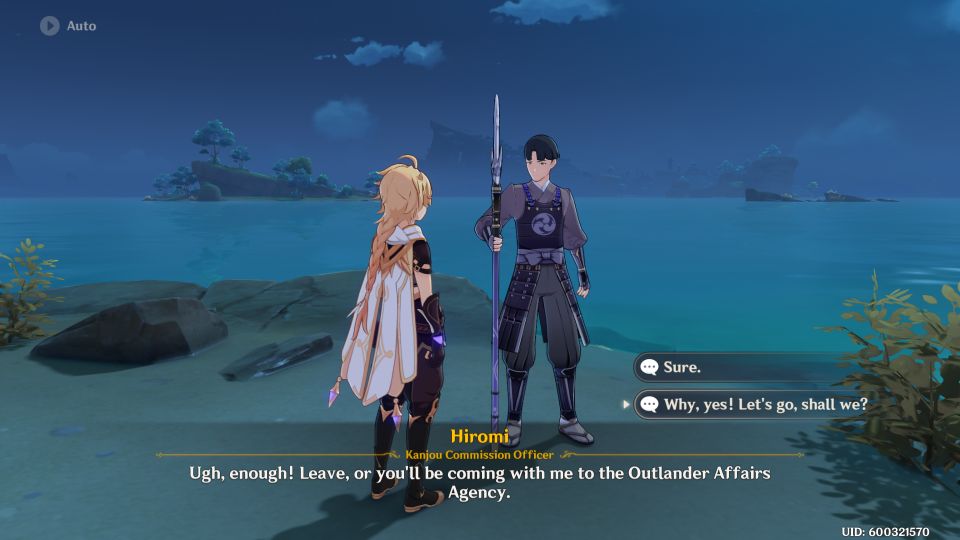 Show him the bottle
Next, show him the "Someone's Drifting Bottle".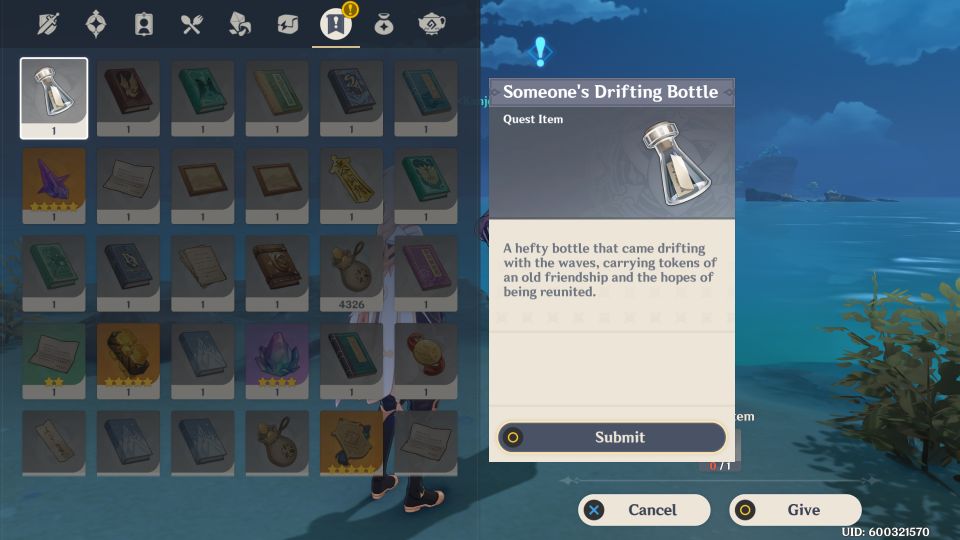 Find Kazu
The next person you need to find is Kazu. He is at the northeastern beach of Araumi.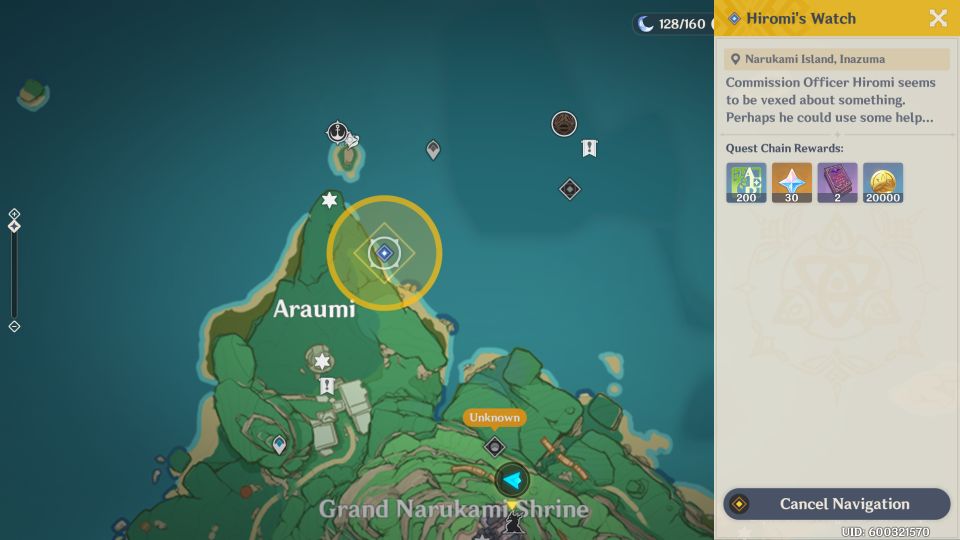 Jump off the cliff and hover down. You'll see Kazu at the bottom.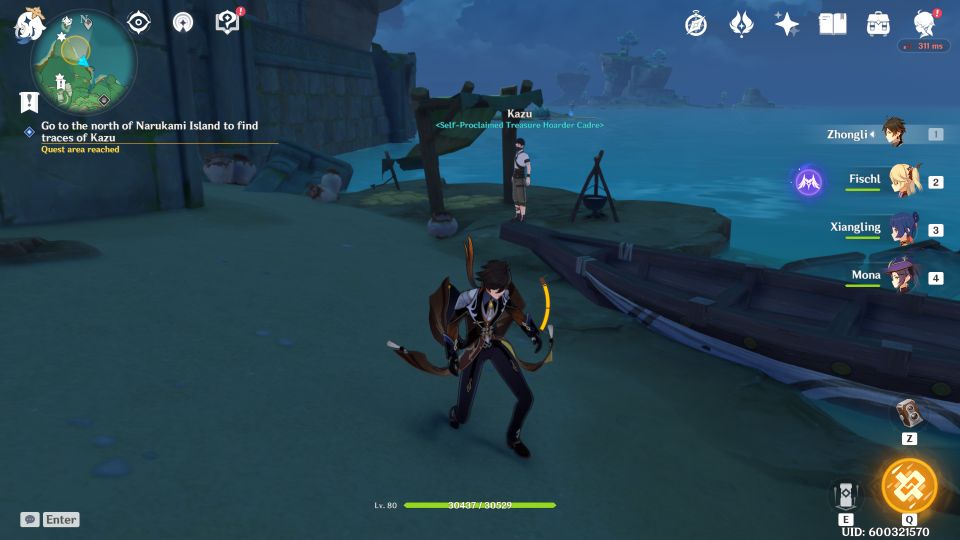 Look for Sun Yu and Little Que' Er
Now, head to Liyue, just south of Mount Aocang.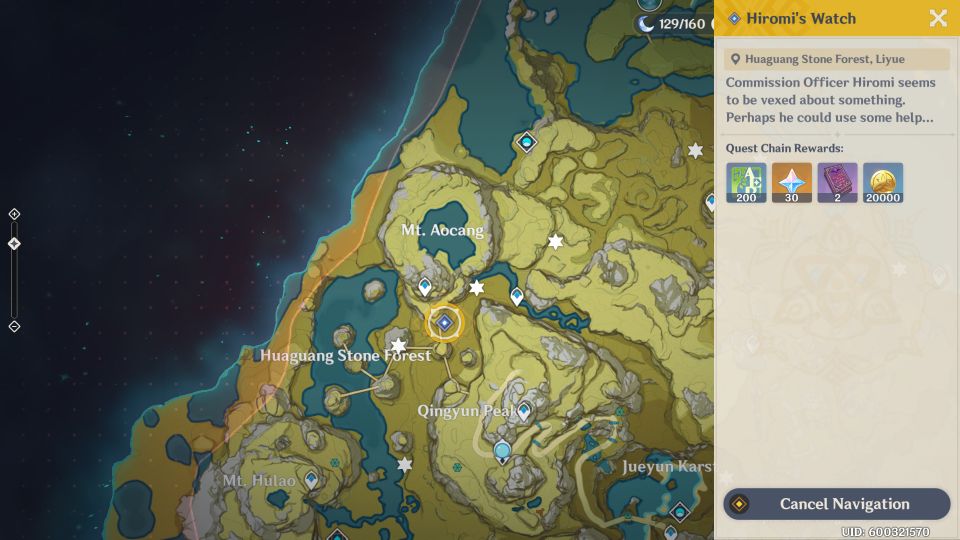 Jump off the waypoint and glide down. You'll see Sun Yu and the other girl near a tent.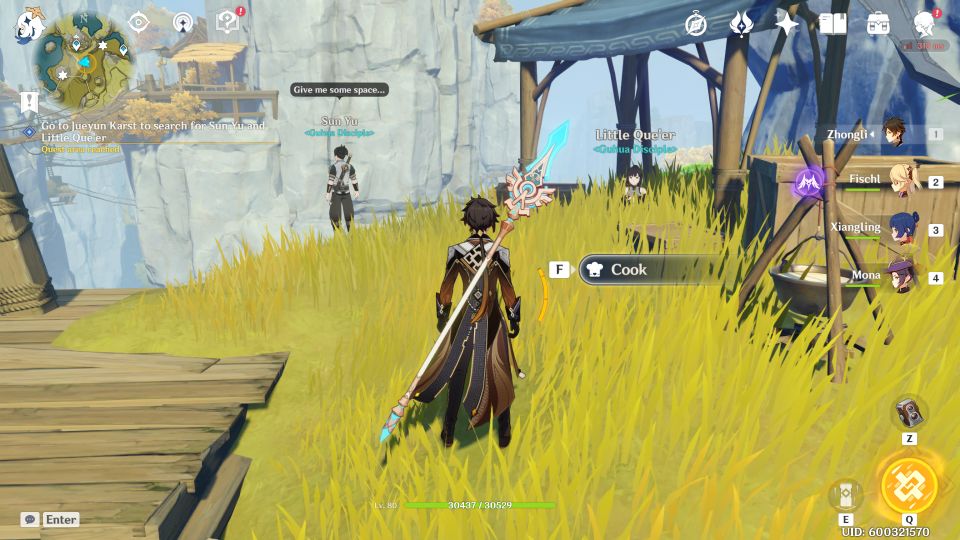 Find Big Sis
Then, go to Mount Hulao. The location is marked on the map below.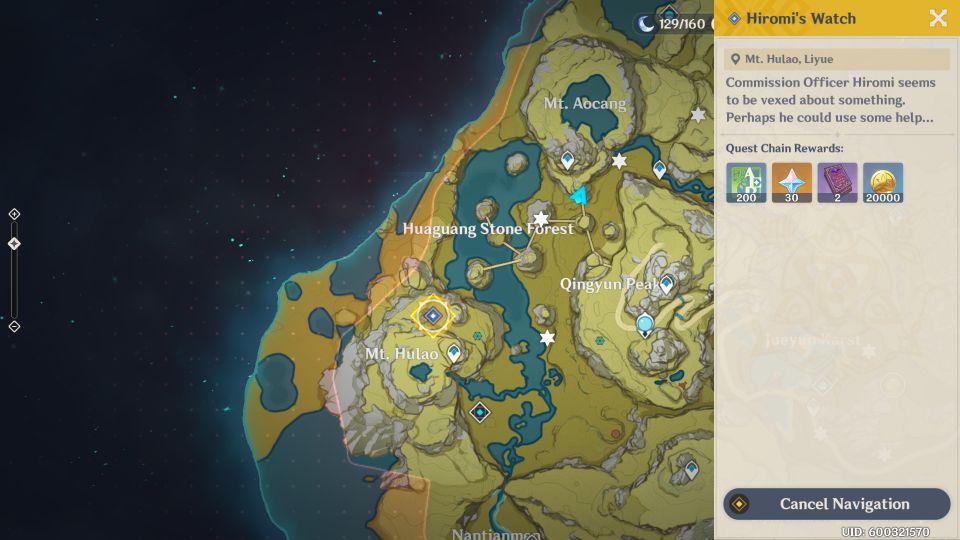 Look for the giant hole near a group of hilichurls. Jump to the bottom and destroy the orange amber. Yan ér will appear.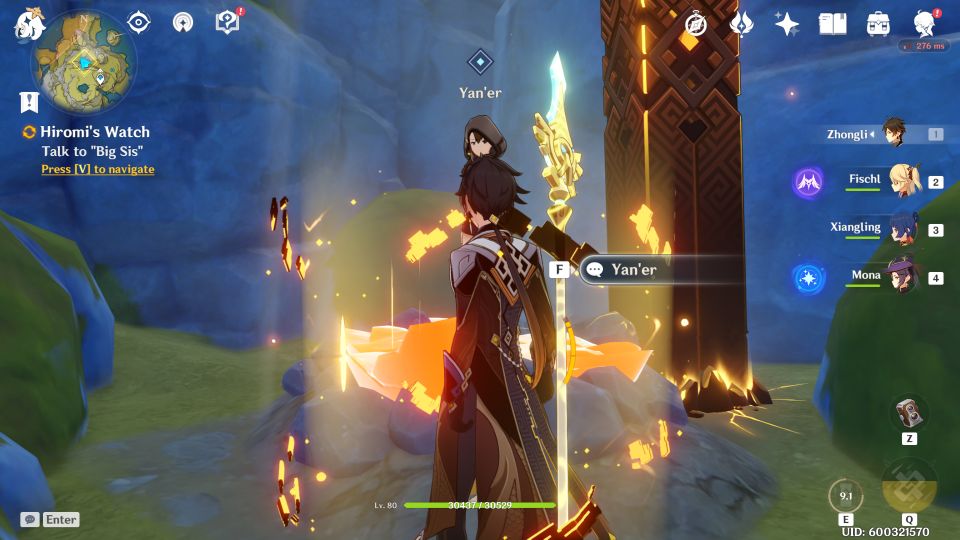 Use the wind current back up and rescue her by going to the marked area.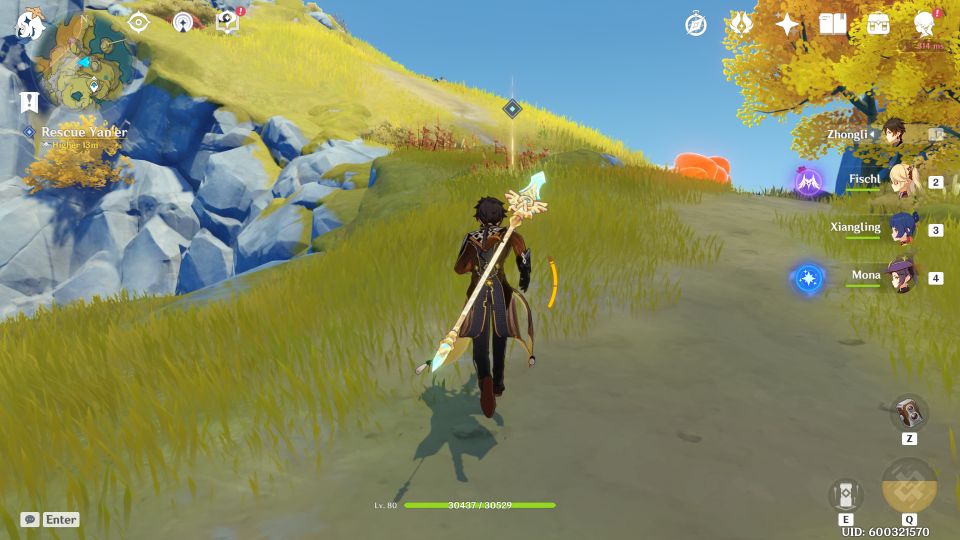 Show her the drifting bottle.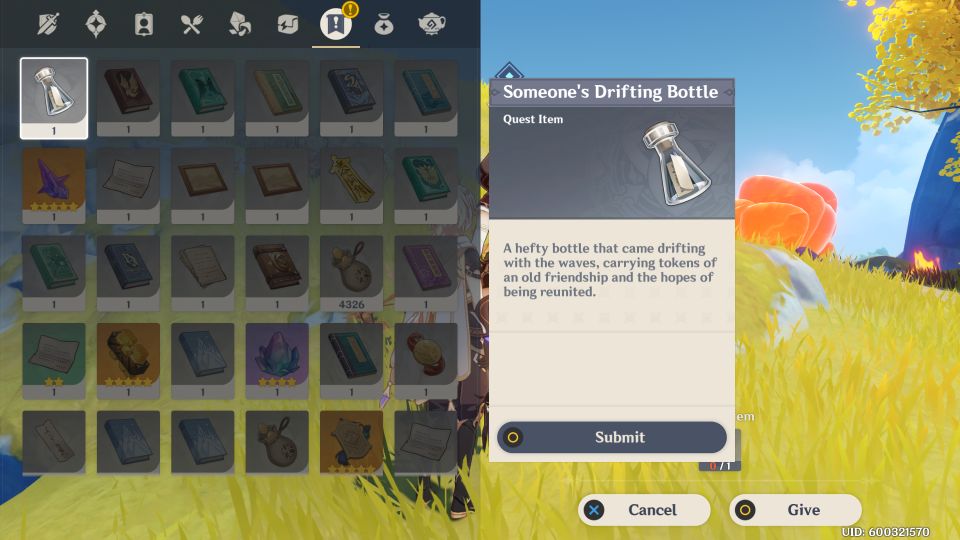 Return to Hiromi
Now, go back to Inazuma. Head to Ritou and you'll find Hiromi at the northern beach. The quest ends here.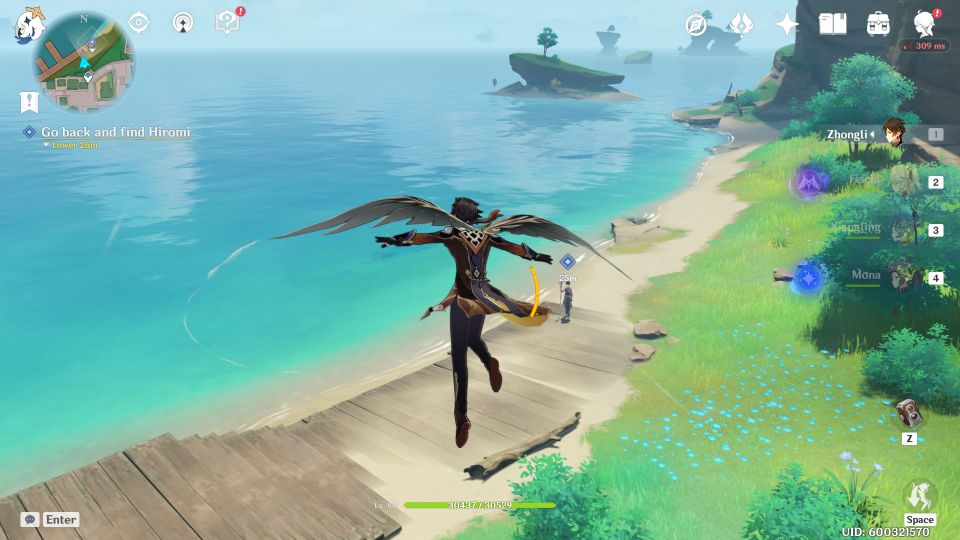 ---
Related posts:
Genshin Impact: International Travel Log Walkthrough