Fortress Of Meropide is an Archon quest under Chapter 4 Act 3 of Genshin Impact.
Your objective is to be introduced to the Fortress of Meropide by the Duke himself.
Here's a walkthrough and guide of Fortress Of Meropide in Genshin Impact.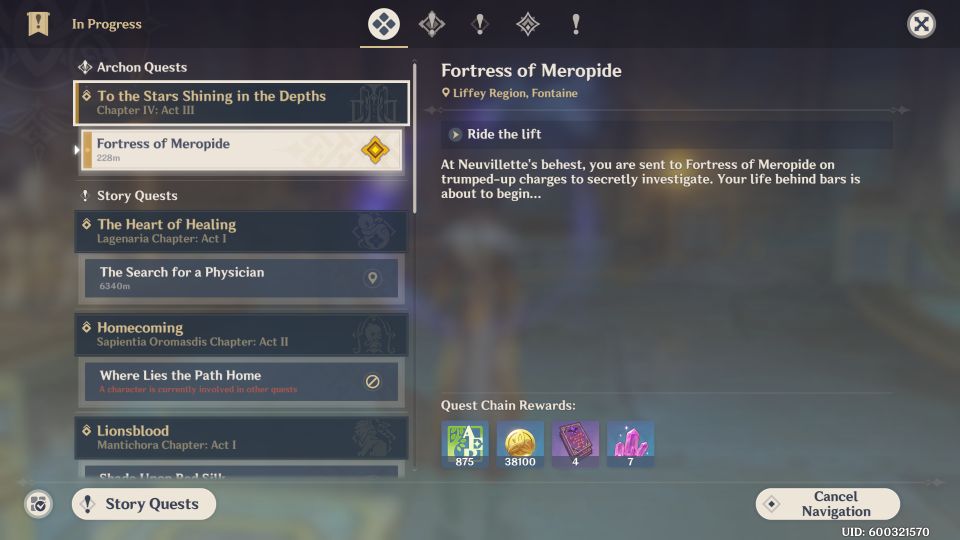 To begin, ride the lift.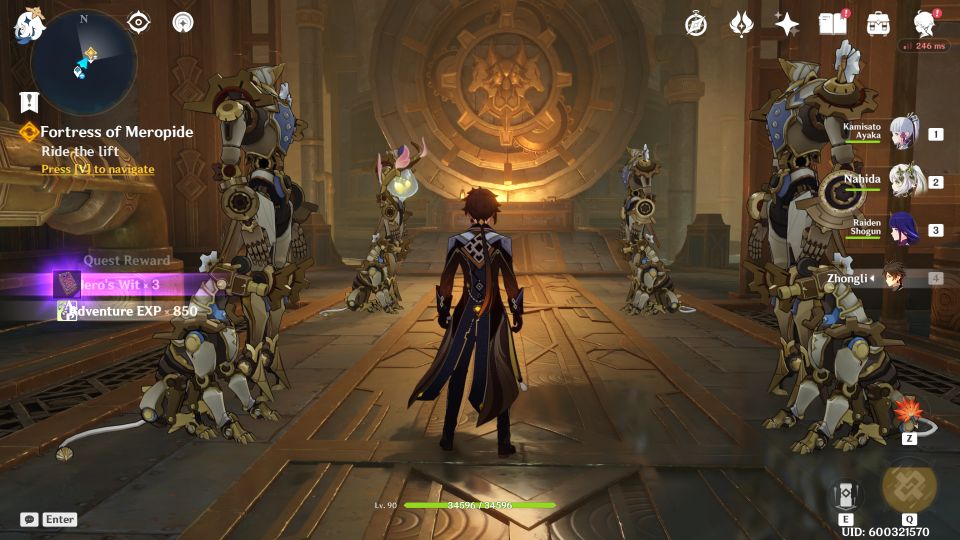 Go to the corners of the corridors
Deakin will bring you around the area. You'll then need to walk to the corner of the corridor.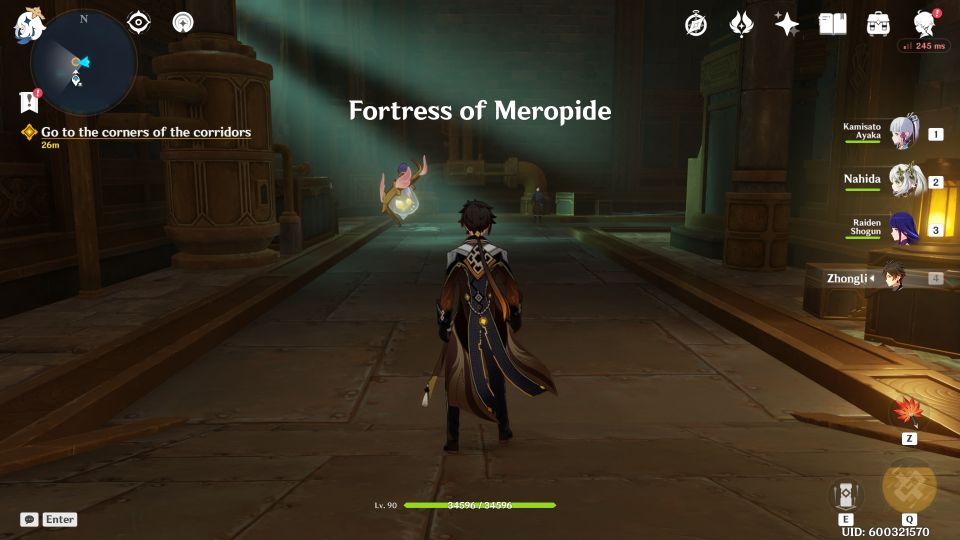 The Duke himself (Wriothesley) appears and will give you a tour guide of the 'prison'.
He'll ask you if Deakin was good to you. I chose the second option, i.e. to praise Deakin although he wasn't friendly. He'll later give you Credit Coupons.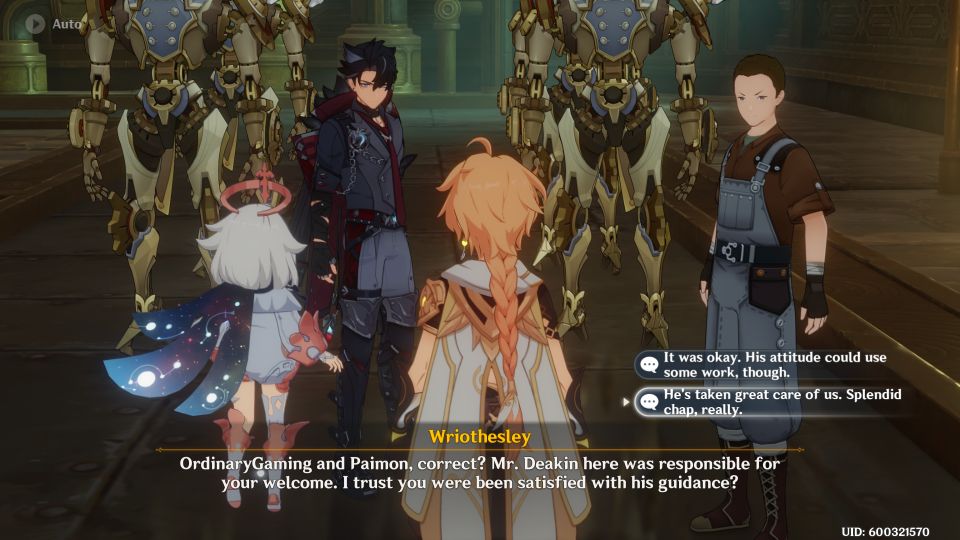 Talk to Wriothesley at the Coupon Cafeteria
First of all, head to the cafeteria.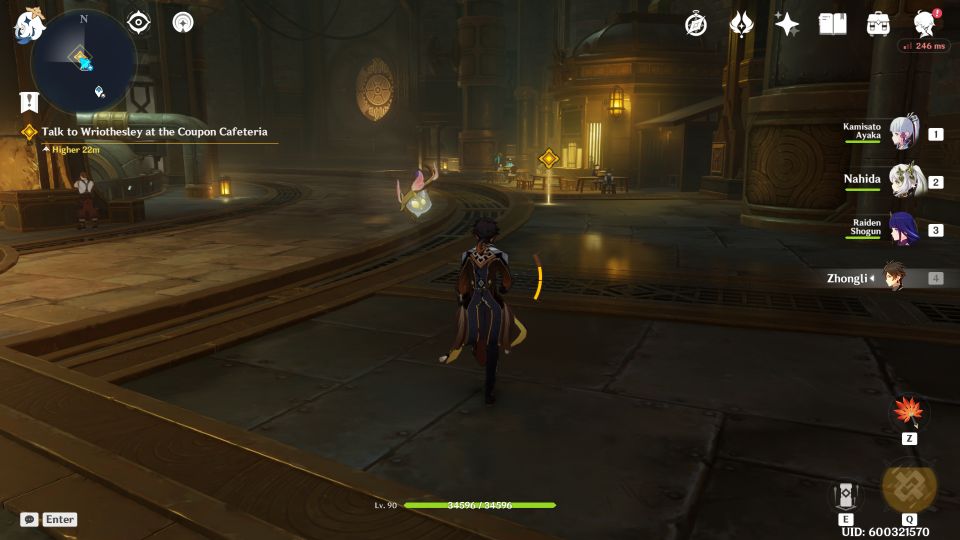 You'll be taught on how the system works here. Everything runs on Credit Coupons instead of Mora. You can talk to Bran the robot to get a free welfare meal each day.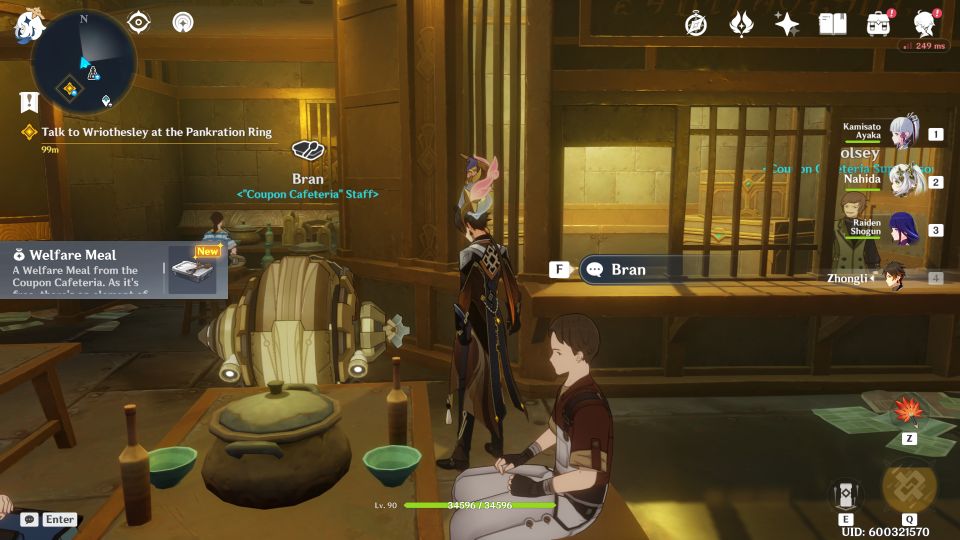 Also, you can purchase recipes and food from the cafeteria if you have enough Credit Coupons.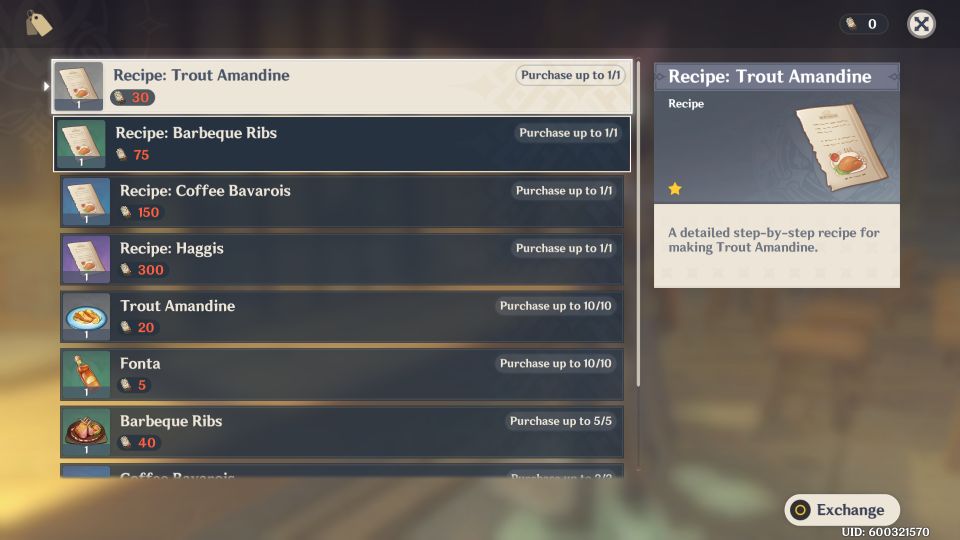 Go to the Pankration Ring
The next destination is the Pankrating Ring.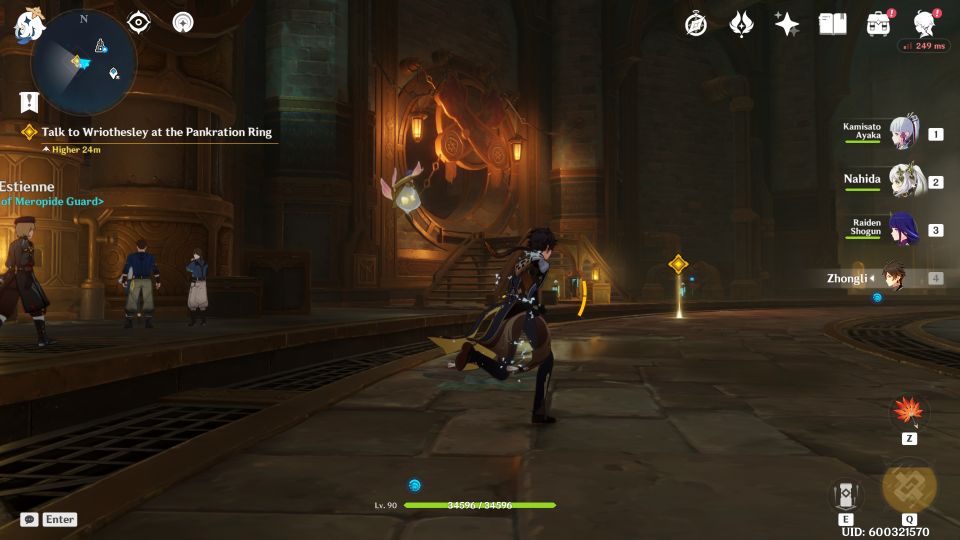 Go to the dormitories
Take the lift up to the dormitories section.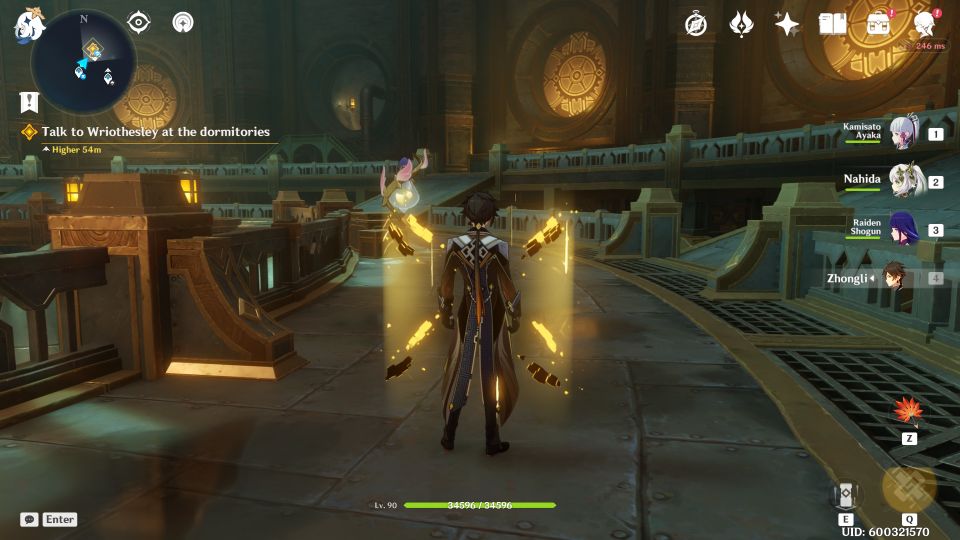 Go to the infirmary
Then, head to the infirmary.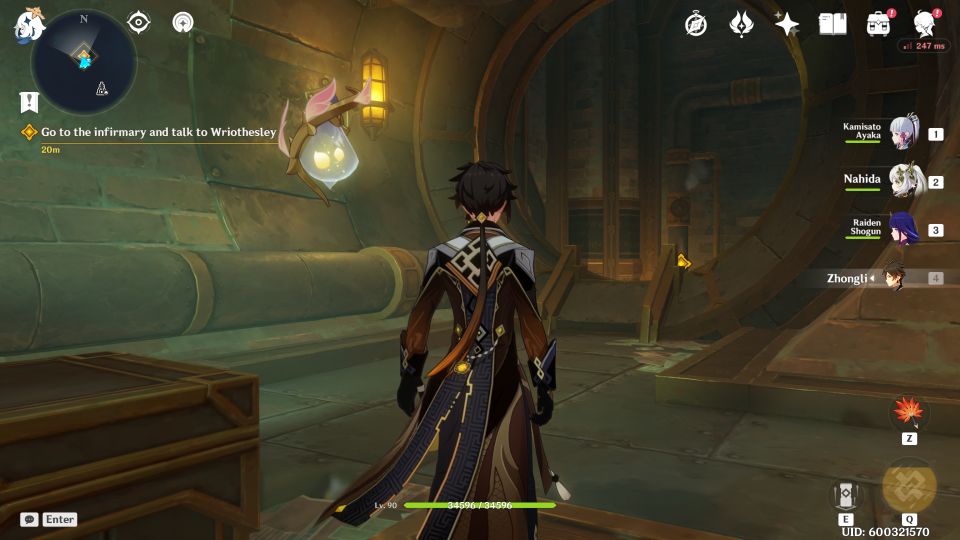 Go back to the Coupon Cafeteria
To end the tour, head back to the Coupon Cafeteria for a meal.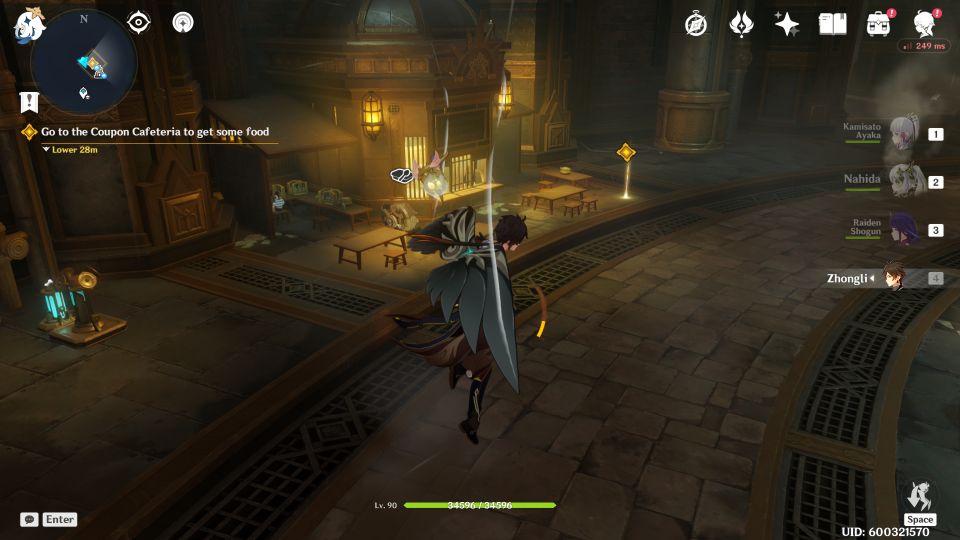 Return to the dormitories and talk to Fielding
Next, head to the dormitories at the upper level and talk to Fielding who will show you your room.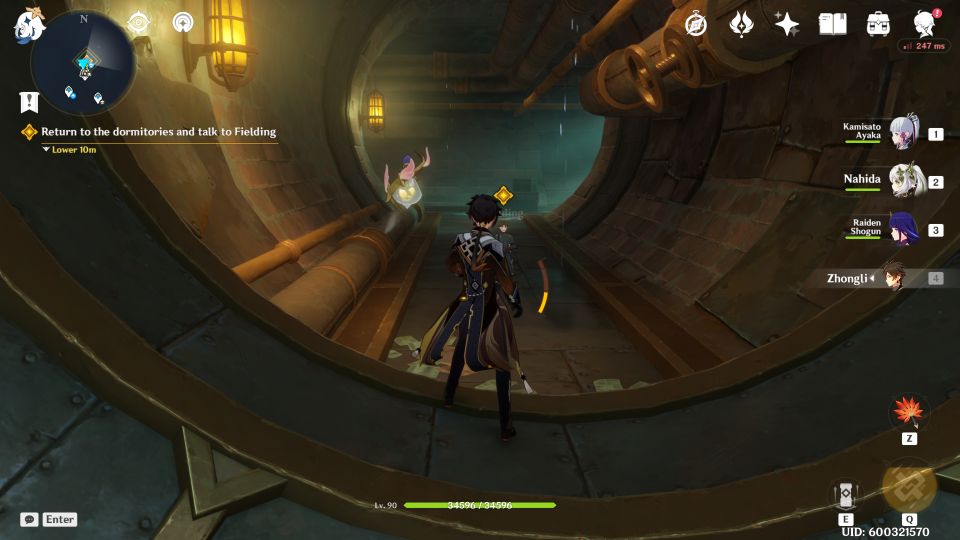 Go to the production zone
The next day, you'll need to start work at the production zone. Use the elevator that goes down (downward arrow).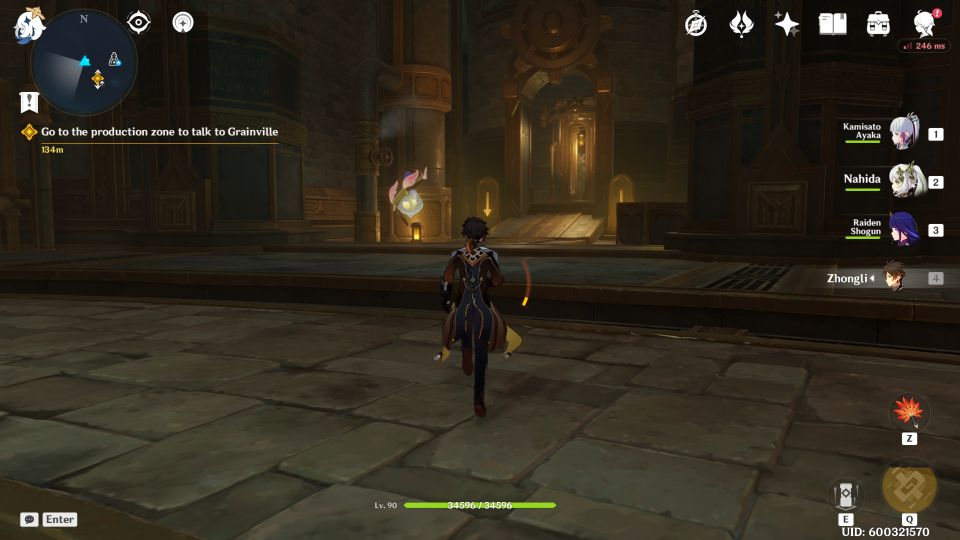 Talk to Grainville who is in charge.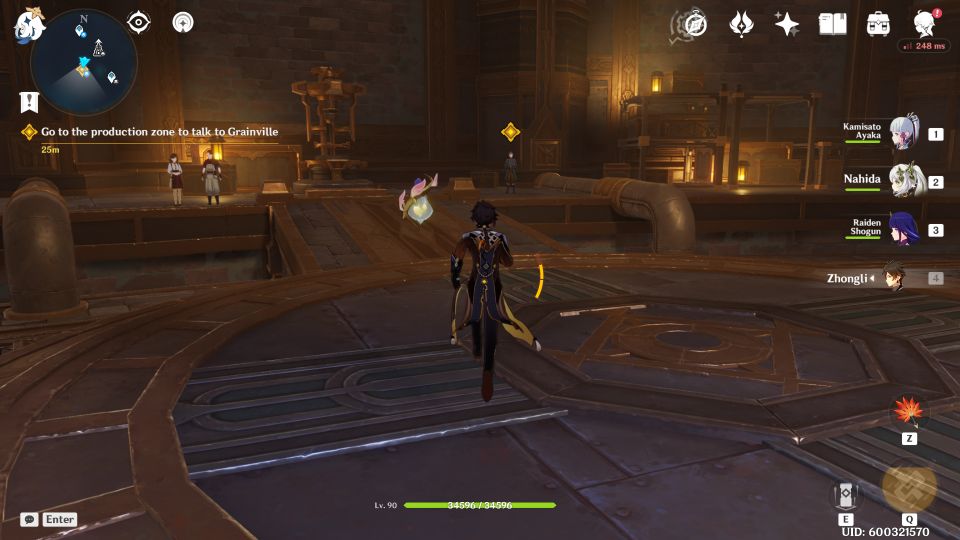 You'll then be taught the mechanism on how the Press Operation and Widget Processing works.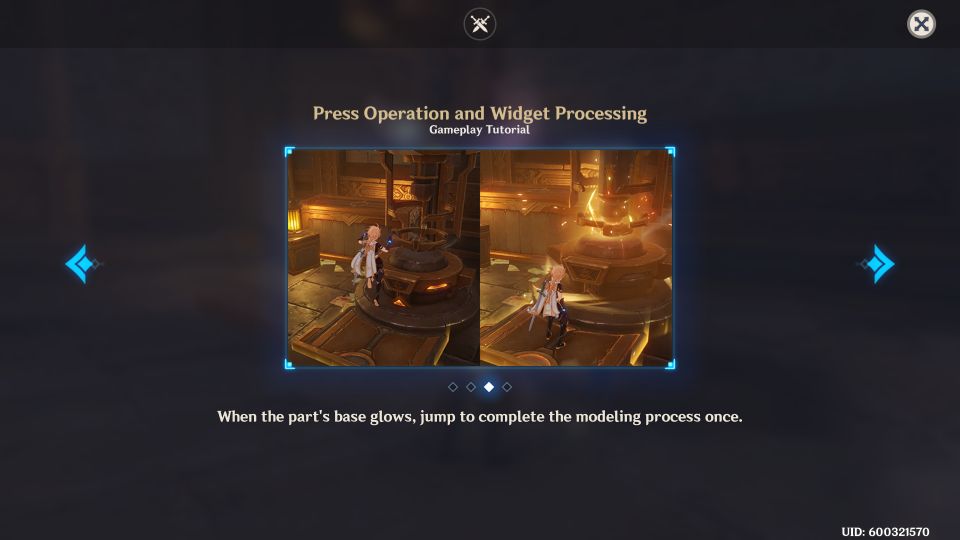 Process widget
Basically, you will need to hit the machine when it's red and jump up when the floor below glows in yellow. Complete the process three times and take the widget.
Pass the widget to Grainville to get Credit Coupons.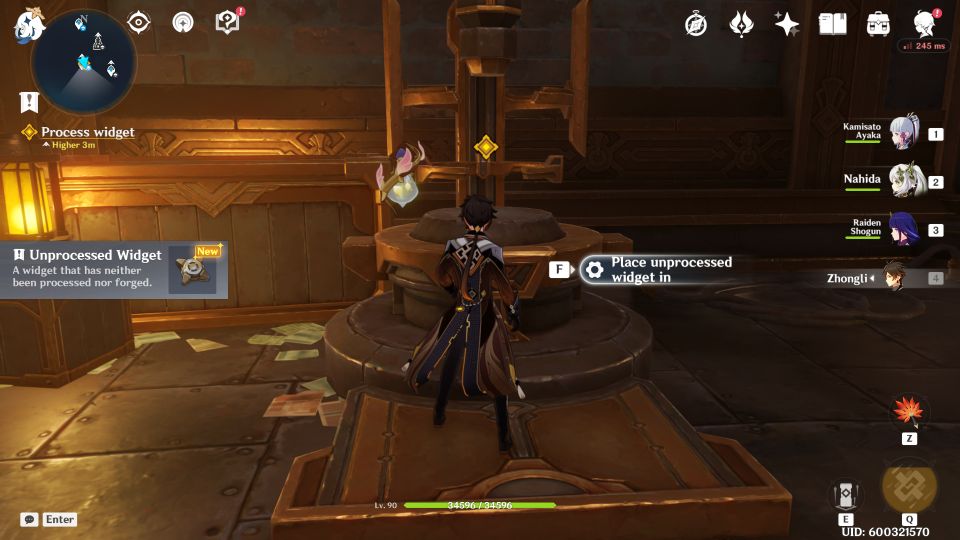 Look for Lyney
After work is over, look for Lyney at another floor.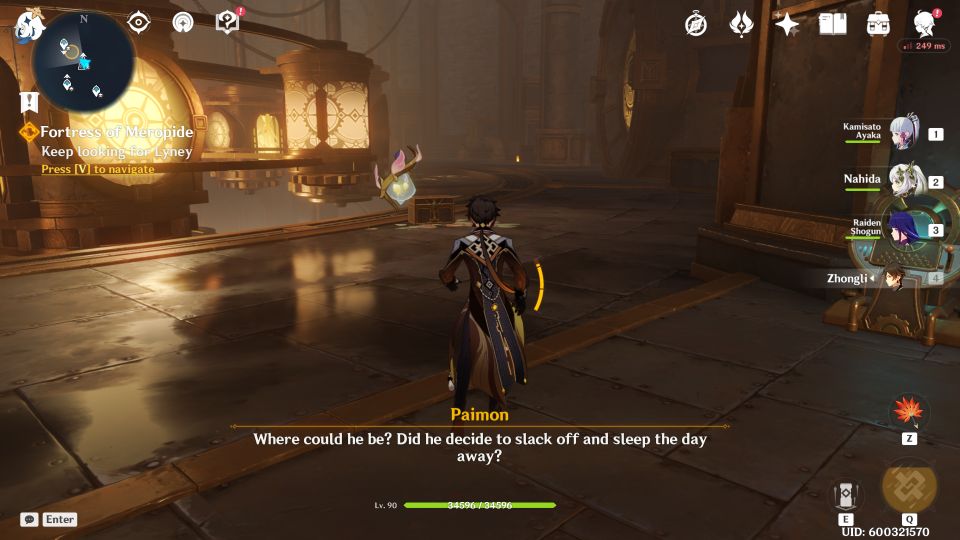 You'll also meet Lynette here.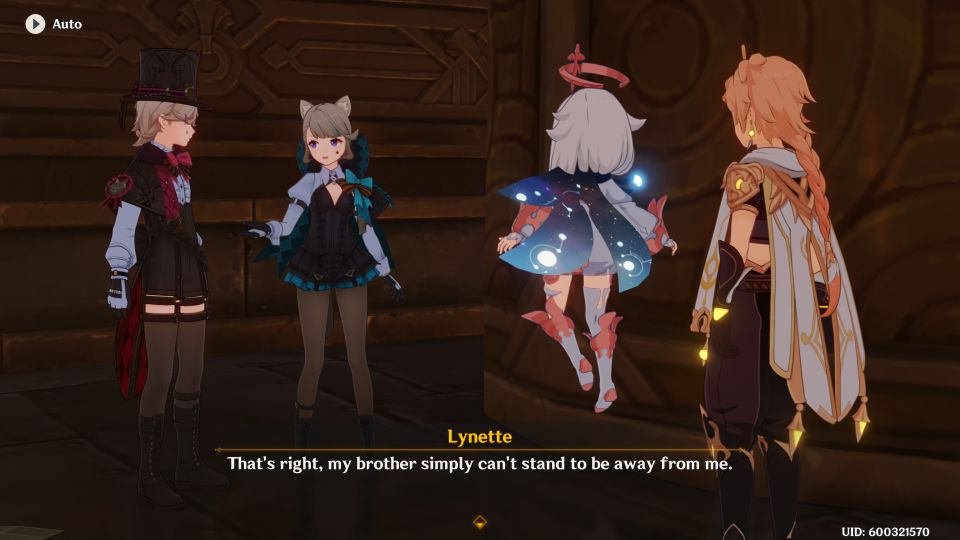 Get some food
Head to the Coupon Cafeteria to get some food.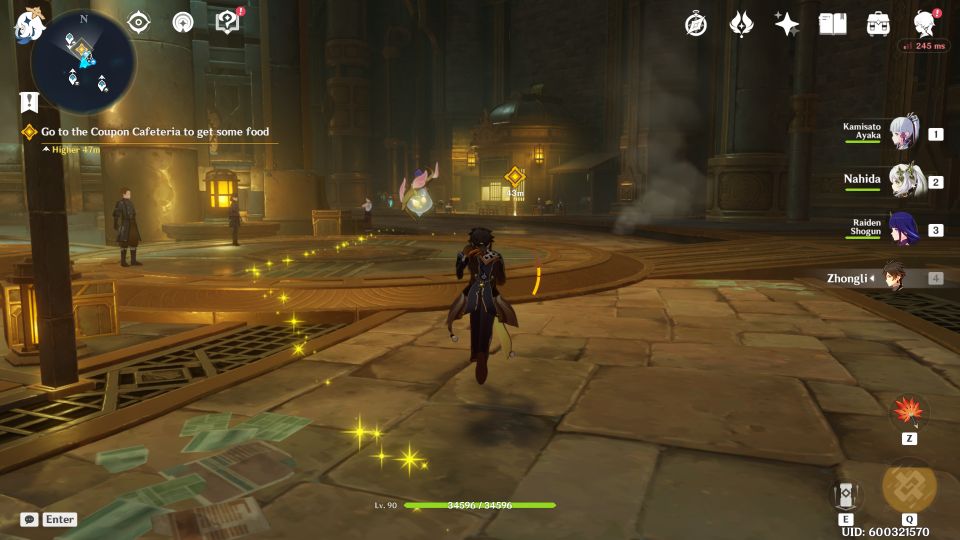 You'll then be approached by Vidoc who is usually at the Rag and Bone shop. He'll tell you about some hidden rules in this place and you need to pay him for more info later.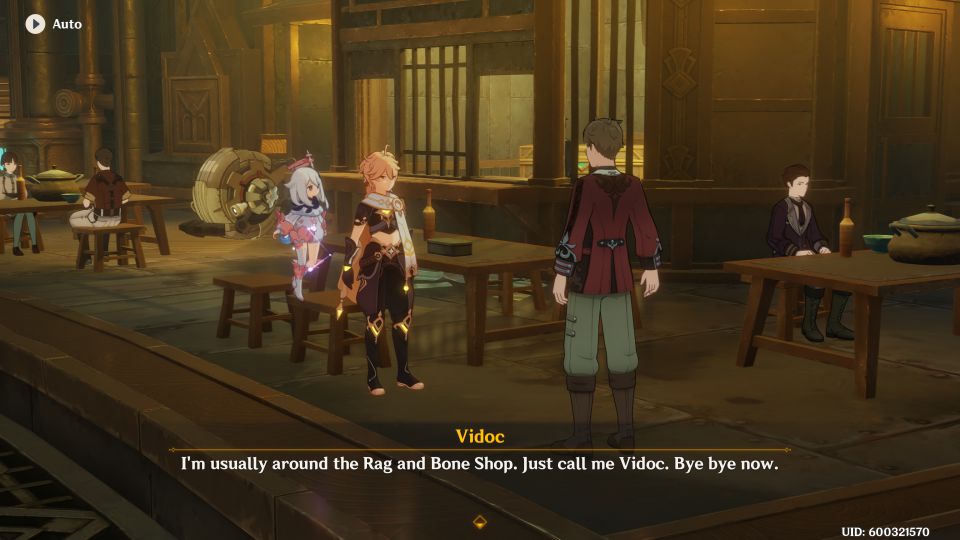 Return to the dormitories
Once you're done with the day, return to the dormitories to rest.
The quest ends here.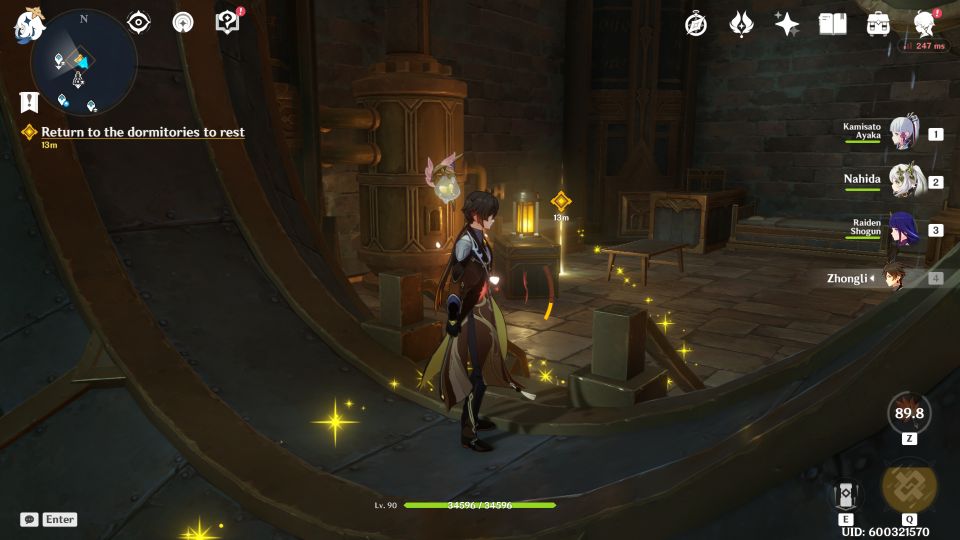 ---
Related posts:
Genshin Impact: A Tea Party Most Thorny Walkthrough
Genshin Impact: Danger Lurks Everywhere In Fontaine Walkthrough