Grounded is an early access game developed by Obsidian Entertainment and it's already pretty popular.
The game is still in the early stages of development, so there's a lot of room for improvement.
That said, it's highly entertaining if you're playing it with friends.
If you've done most stuff on Grounded and you're looking for something new, read on.
Here are 7 games like Grounded worth checking out.
1. The Forest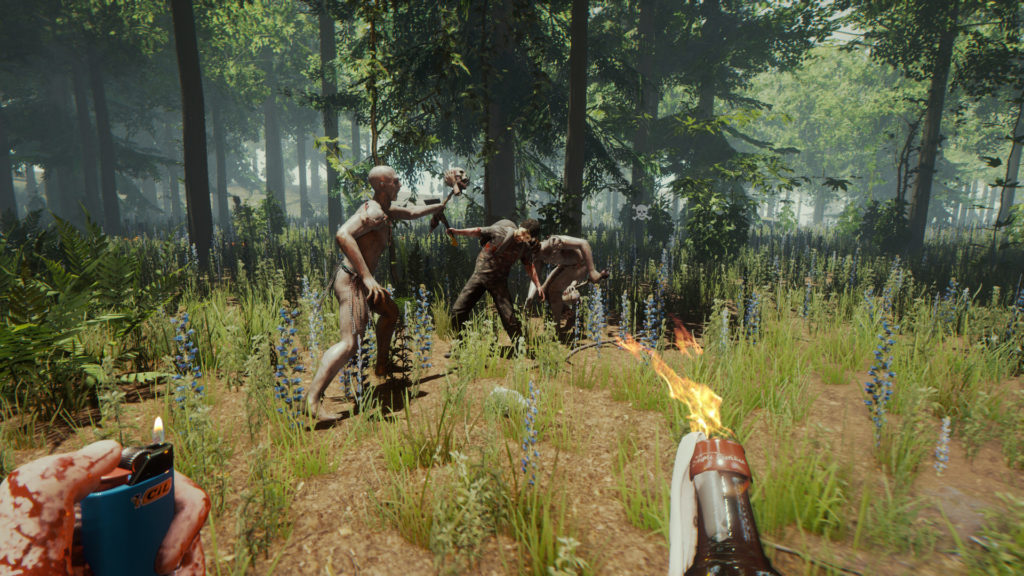 One of the most similar games on this list is none other than The Forest.
The Forest was released back in 2014 and was in early access for quite some time. However, they finally completed the game and released it as a full game not too long ago. The developers Endnight Games have also scheduled a release for the sequel to The Forest.
If you haven't seen this game yet, it's basically a survival game where you play as a character who survived a plane crash. However, you landed in an island that is filled with both cannibals and mutants. Also, your character's son (Timmy) gets abducted by some cannibals after the crash and the main story of the game is to find him. That said, most players don't care much for the story as the base-building and survival features are fun by themselves.
The game is also great in the sense that you'll see some difference as time goes by. You'll encounter probably a few cannibals at first and it gets creepier as you progress the game. For instance, you may encounter more cannibals and different mutants as your base gets bigger.
The Forest can be really creepy when it turns to night as enemies get more active and will hunt for you. It's a really fun game when played with a group of friends.
2. Raft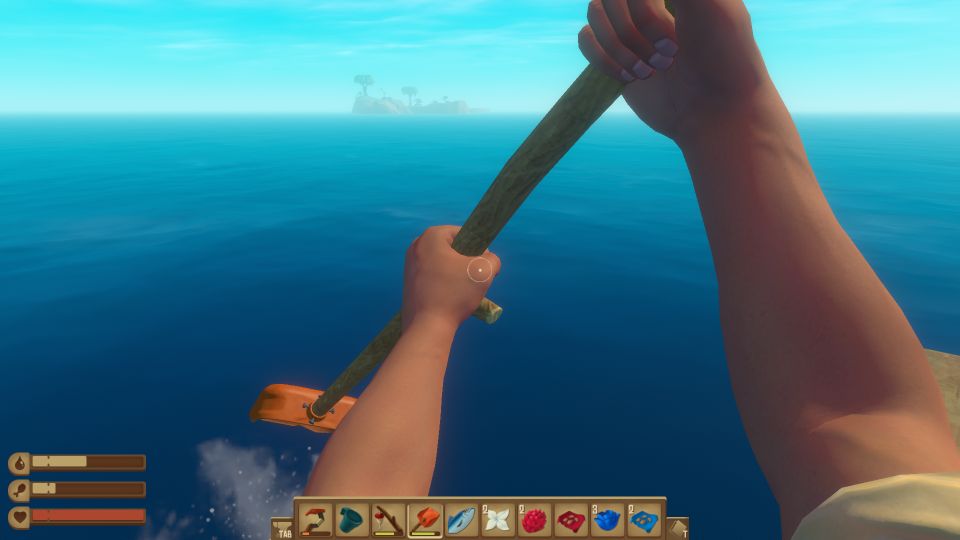 Another alternative to Grounded is Raft. Raft is still an early access game that is worth checking out, and it's fun to play despite still being in early access.
You start off on a small raft in the middle of the ocean / sea. There'll be debris or junk floating around the sea and you'll need to pick them up to expand the raft. You will also need to find food and water to survive.
Those materials that you find from the environment can also be used to construct all sorts of items for your raft, and as time goes by, your raft will look a lot more advanced.
The game isn't only about floating and surviving on the sea — as you get to explore islands. Islands can be detected either by sight or by using a radar that you have to craft.
Islands are mostly randomly generated but there are some unique ones that are part of the story. The bigger islands will also have animals that you can capture and keep on your raft.
Raft has a main story for you to solve but at the moment, it's still a work in progress.
3. Astroneer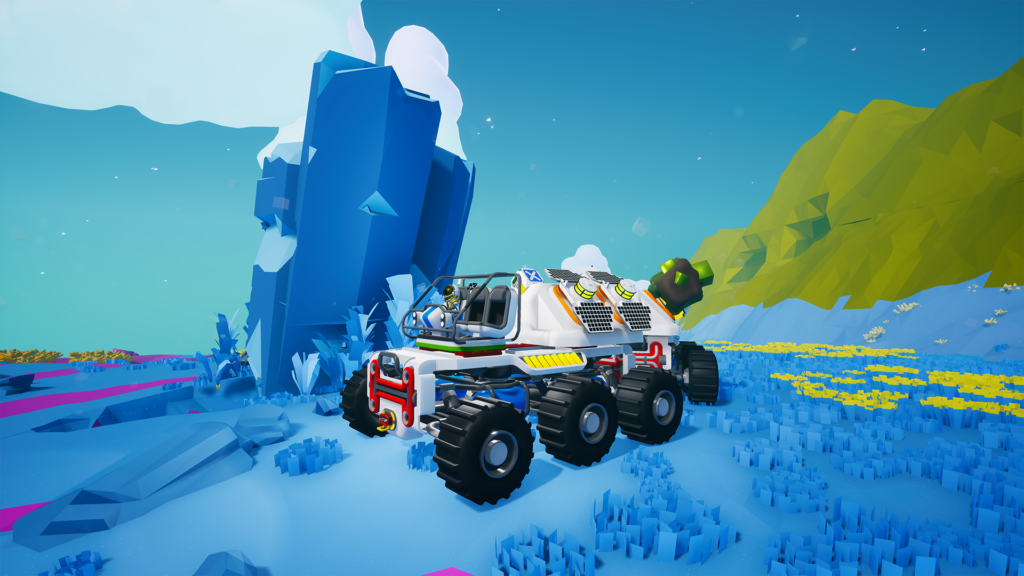 Astroneer is another game like Grounded that is worth considering, except this one is set in space.
The game is supposedly set in the 25th century where mankind has reached an 'Intergalactic Age of Discovery'. Your job is to explore space, discover rare items and find out more on the mysteries of the universe.
Astroneer is also a sandbox adventure game where players are given the option to build all sorts of things including bases and vehicles. You can shape the base according to your own imagination and creativity.
In this game, you're also given tools to dig surfaces, collect materials and shape anything you want.
Astroneer also comes with seven different planets that you can explore, each with its own mysteries and unique biomes.
It's also a game worth playing with a bunch of friends.
4. Space Engineers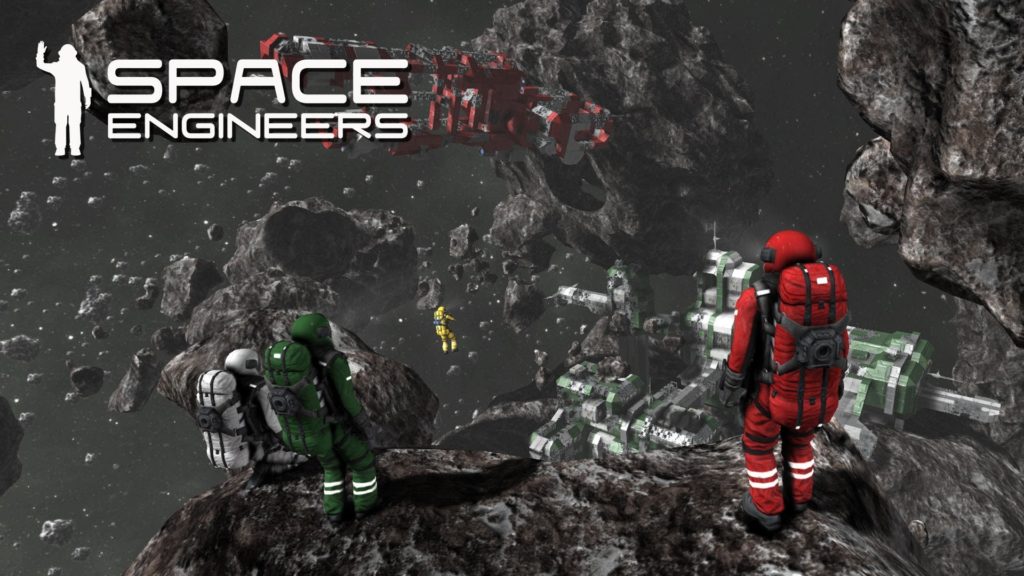 Space Engineers is also a game set in space but it's different from Astroneer. This sandbox genre game focuses more on engineering and construction.
You can build space ships, space stations, vehicles and even outposts around planets in space. Players will also be required to travel around space to find resources in order to survive.
The unique part of this game is that it's quite realistic in the sense that objects behave like real objects following the law of physics.
This game also relies a lot on your creativity when it comes to building stuff. That said, there's also a survival-shooter element to this game instead of just building objects.
5. Rust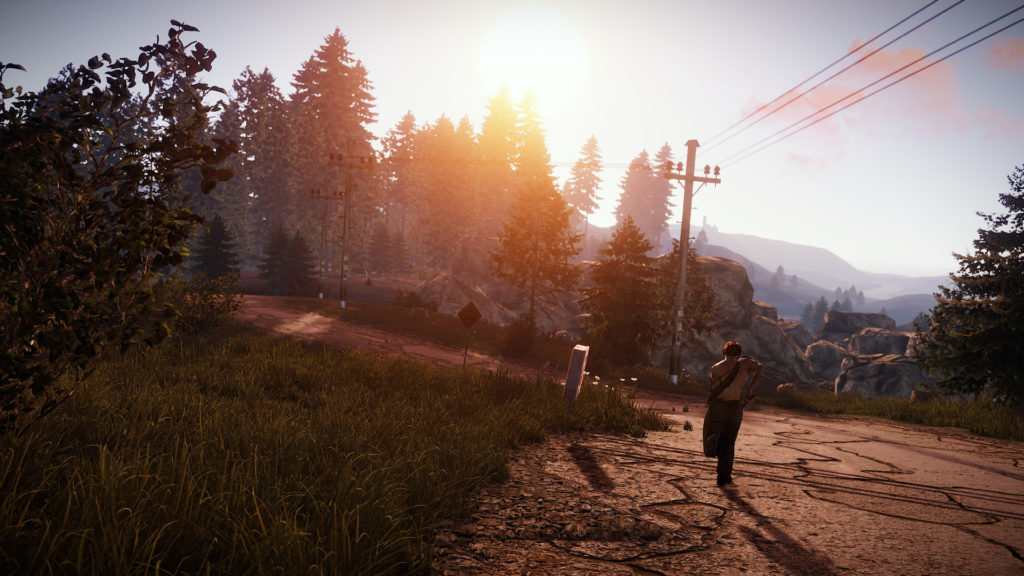 Rust may not be that similar to Grounded but it's still worth mentioning as there are overlapping elements.
Rust is a game where your main aim is survival, and that includes ensuring that you have enough food and water. You start the game with only a rock and a torch, as you work to craft more and more items.
Apart from just crafting gear or finding food, you'll need to survive against other players in a procedurally generated open world. Eventually, you have to craft better weapons to get rid of other players.
Other than the players, you also have to watch out for animals like wolves and bears. Your character can also die from freezing to death or drowning in the water.
Rust is basically a battle-royale game but with survival elements.
6. Ark: Survival Evolved
Next on the list is Ark: Survival Evolved, which is also another survival open world game. You play as someone stranded on an island filled with dinosaurs.
Your job is to build shelters, harvest resources, craft equipment, grow crops, do R&D and other things that are required for you to survive this harsh environment.
One unique feature of this game is that you can actually tame dinosaurs and use them in battle. Dinosaurs have many uses, including lifting allies over enemy walls or even stomping through an enemy base.
There are actually "bosses" in this game, i.e. god-like mythical creatures that you can summon using certain sacrificial items.
It's like an end-game feature where you can team up with other players and tamed dinosaurs to go against these extra huge creatures.
If you love survival games with dinosaurs in it, then Ark: Survival Evolved is worth playing.
7. Minecraft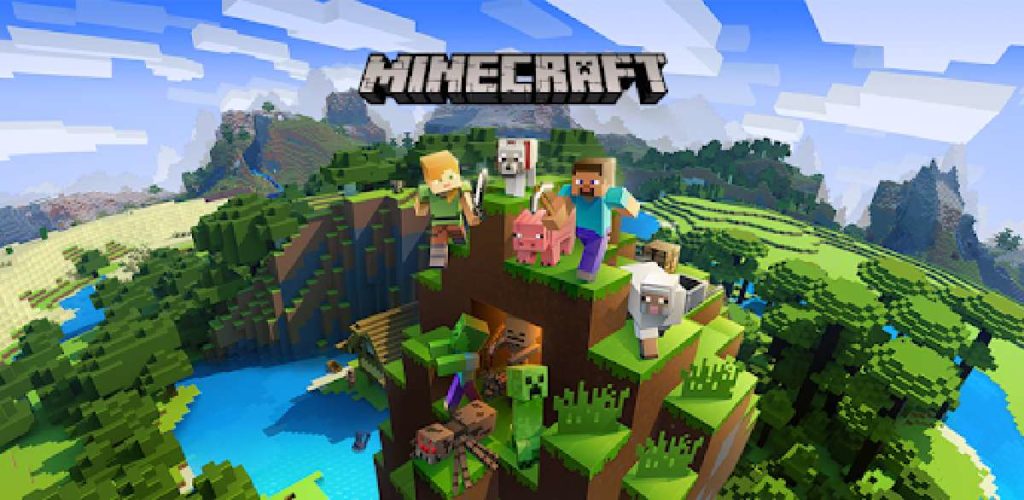 In this list, Minecraft is like the pioneer as it made the sandbox-survival genre really popular, and it's still one of the most played games today.
Minecraft allows you to construct all sorts of things and it heavily depends on your creativity and imagination. Furthermore, there are so many active mods made for the game that will enhance the playing experience and is partially the reason the game survived for so long.
Despite the dated-looking block models in the game, it's still extremely popular showing how gameplay triumphs over graphics.
If you love building all sorts of buildings and items with a lot of room for creativity and also dealing with enemies, then it's a great game overall.
In a nutshell
Grounded is a unique base-building and survival game but it's still in early access and has room for improvement.
If you've gotten bored of it, hopefully this list of games similar to Grounded will help you find the next best thing.