Secret Vault is a discovery / side quest you'll find in Chapter 2 of Final Fantasy 7 Remake: Intergrade.
It's basically a mini-game that is similar to the one you find in Sector 5 of the base game.
Here's a walkthrough and tips for the Secret Vault in FF7R Intergrade.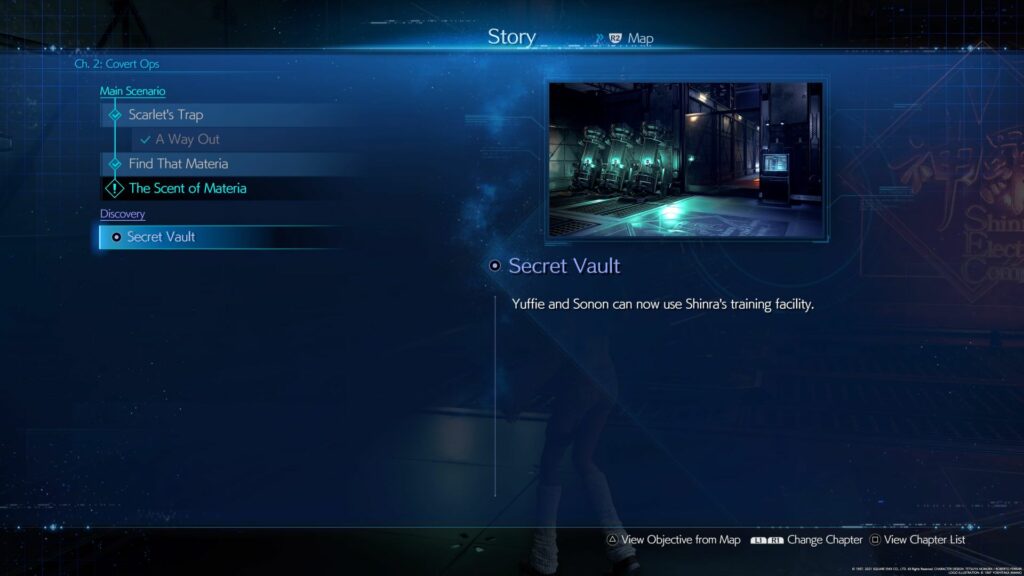 This secret vault is located somewhere in the basement area of the Shinra HQ building. Interact with the computer to start.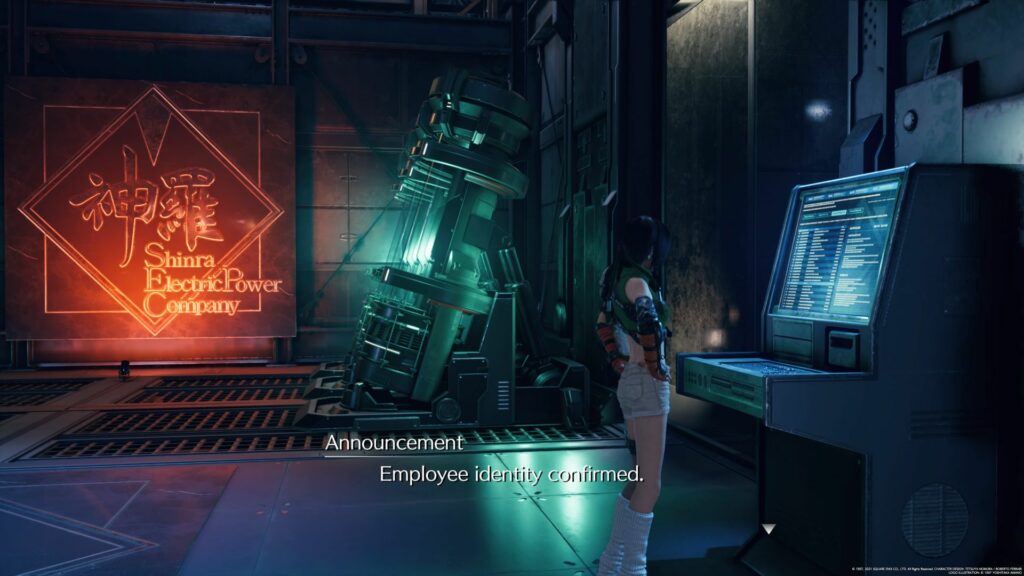 Rewards for the basic training
For this basic training program, you can earn the following rewards:
| | |
| --- | --- |
| Target Score | Prize |
| 5,000 | An orb of ATB assist materia |
| 10,000 | An orb of ATB boost materia |
| 20,000 | An orb of ATB stagger materia |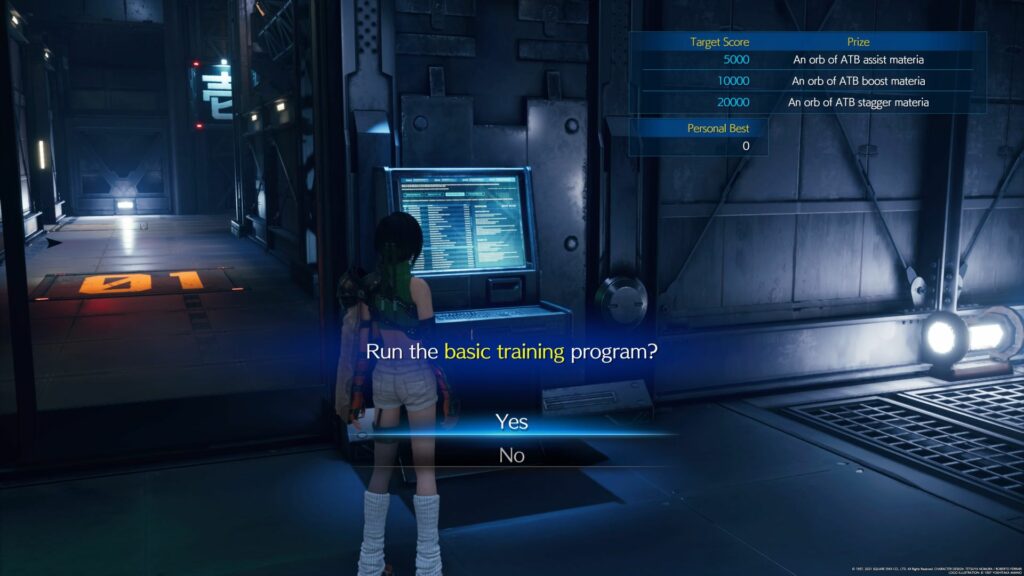 How to play the game
The goal is to beat all of the scores and exceed 20,000 if possible. To do so, you have to destroy boxes with different values.
The higher the value, the harder to destroy. There are also special boxes which gives you a time extension, so you may want to get those.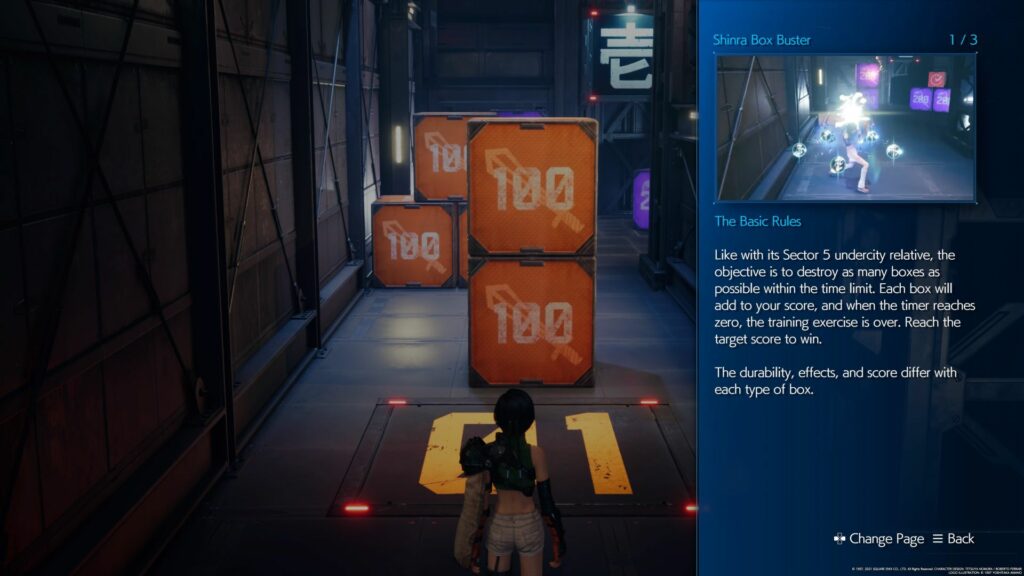 For the boxes with higher values like this one with 1,500, you can use your ability (Art of War or Banishment) to destroy it easily.
For areas with many smaller value boxes, you can use Windstorm or even the Banishment ability.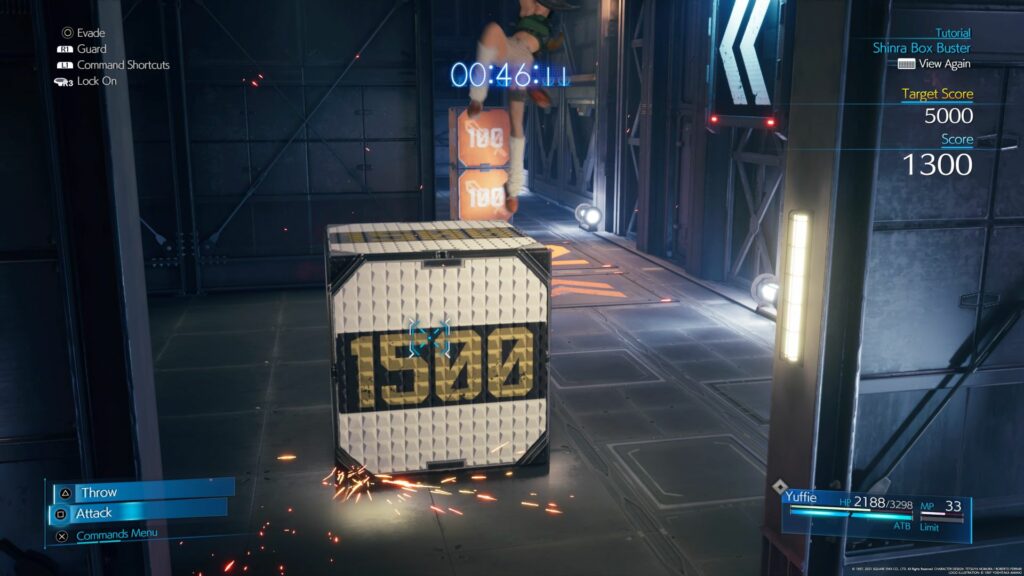 Your prize will depend on your total score when the time is up.
You can retry if you fail to get all the materia.
After defeating this trial, you'll get access to the next level trial meant for SOLDIERs.
SOLDIER training reward
| | |
| --- | --- |
| Target Score | Prize |
| 10,000 | An orb of Magnify materia |
| 30,000 | An orb of Gil Up materia |
| 50,000 | An orb of EXP Up materia |
---
Related posts:
FF7 Remake Intergrade: How To Stop The Conveyor Belt
FF7 Remake Intergrade: How To Find All Happy Turtles (Locations)