The Lucky One is the second earliest mission in the newly released Far Cry 6.
You basically leave the beach and look for Clara who runs the resistance.
Here's a walkthrough of The Lucky One in Far Cry 6.
Find supplies
After the boat cutscene, you'll end up stranded on a beach. You have to get the pistol inside the cache nearby.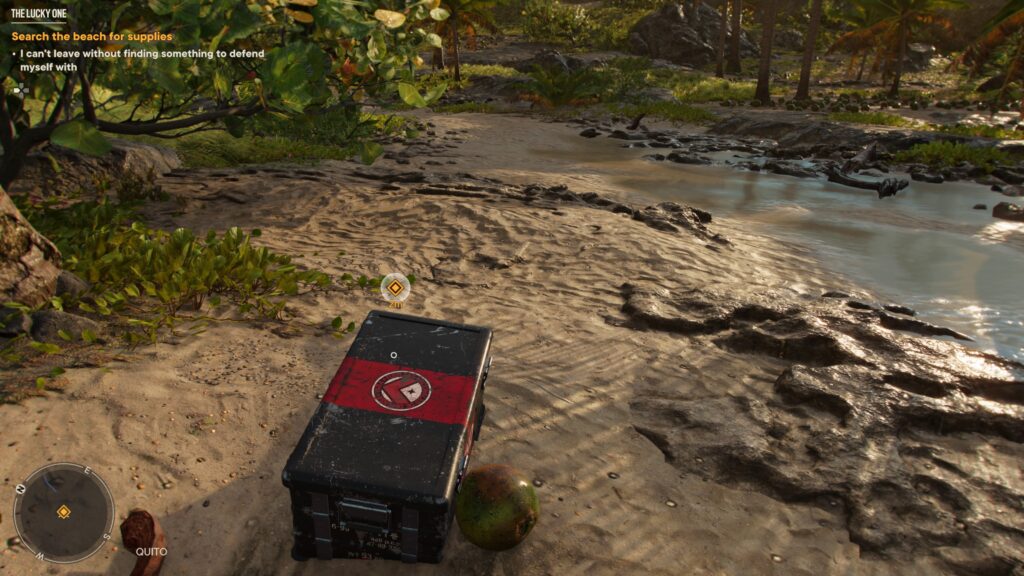 Look for Clara's camp
Then, head towards Clara's camp. The small radar on your screen will show blue lines for you to follow.
You'll eventually reach a part where you hear gunshots. Go towards the three soldiers.
From behind, you can just crouch and do a stealth kill for all three of them. You'll gain bullets as you kill them.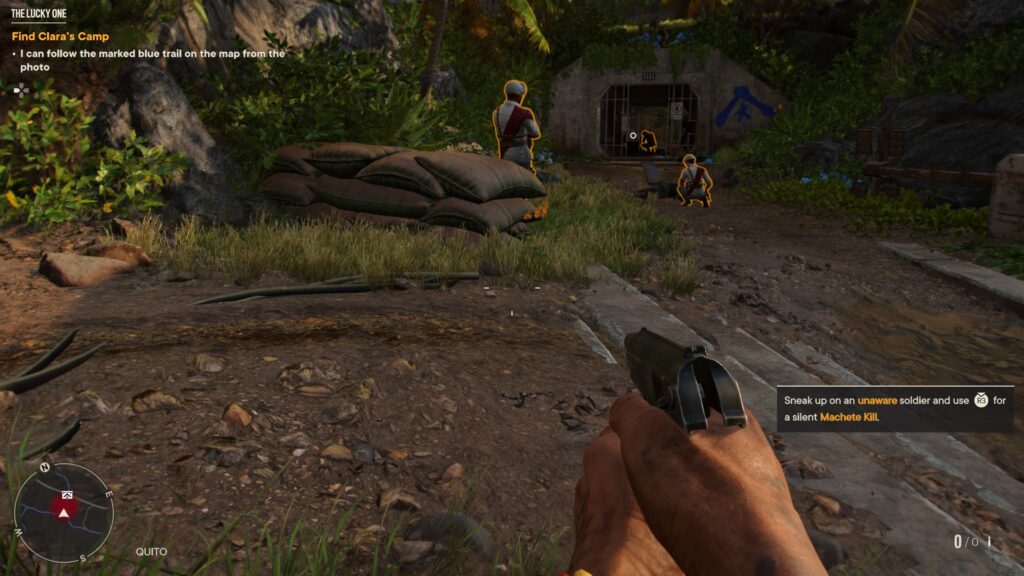 Keep going until you reach a dead end. Get the hook and grapple up the rocks.
A cutscene will load as you get up there. The mission ends here for now.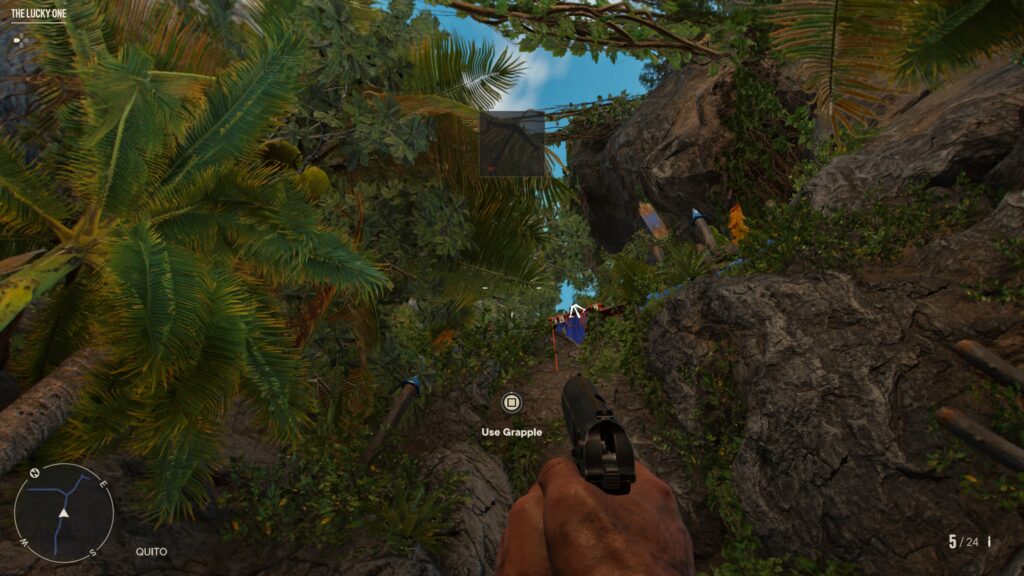 ---
Related posts:
Far Cry 6: La Noche De La Muerte Mission Walkthrough