Burn Down Logging Base is a Mongol territory that needs to be liberated in Ghost of Tsushima.
You will get Moderate Legend Increase, a Technique Point and 2 Gold for this job.
Here's a walkthrough of Burn Down Logging Base in Ghost of Tsushima.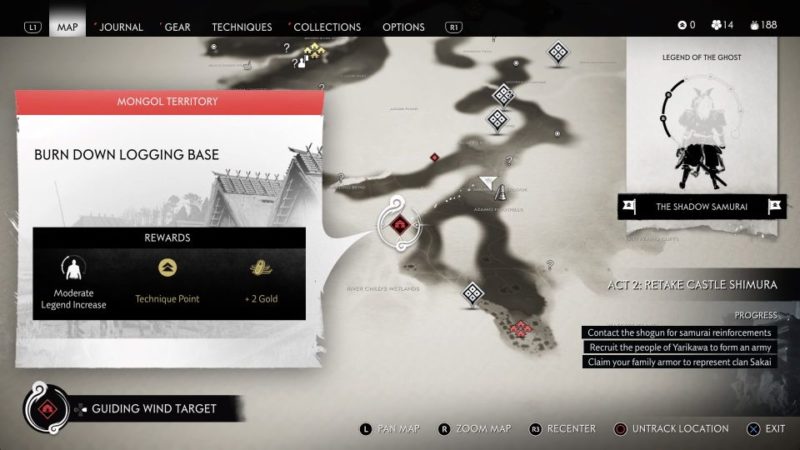 Objectives
Eliminate the war camp general
Recover 3 Sashimono Banners
Bonus: Kill an enemy when concealed by a Smoke Bomb.
Infiltrate the camp
There will be at least an archer at the platform. You can take him out with a heavy arrow.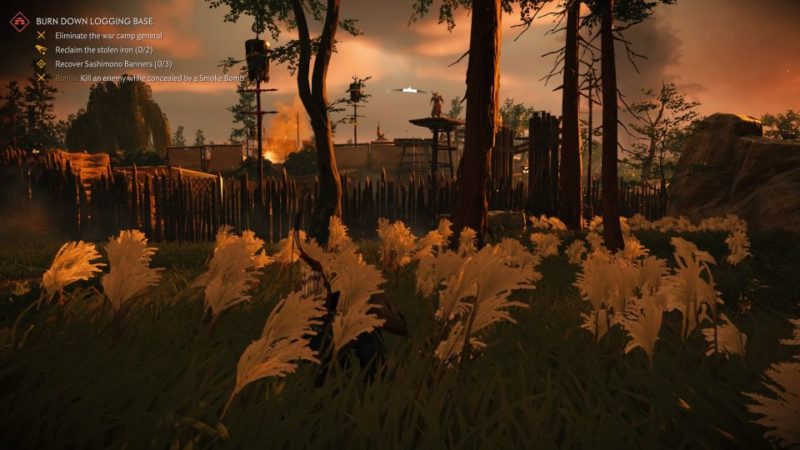 Once inside, eliminate the Mongols first. You can do the bonus as well by using a smoke bomb.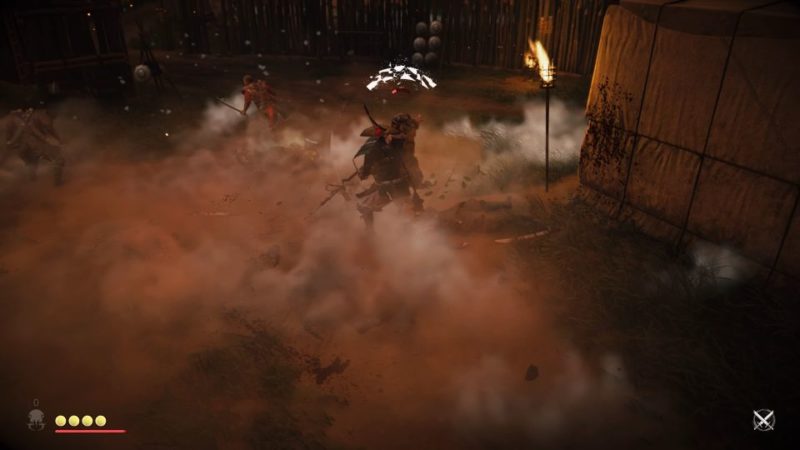 In the mean time, take out the Mongol leader as well and you'll get more points for the next stance.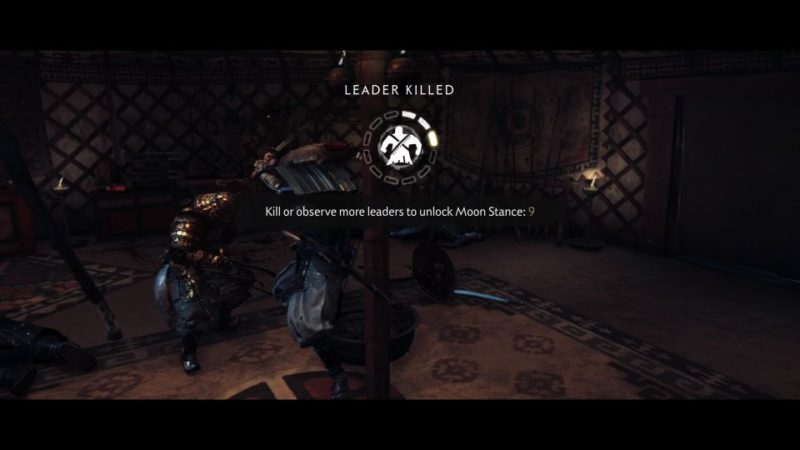 Collect Sashimono Banners
There are 3 banners scattered around camp. Retrieve them all.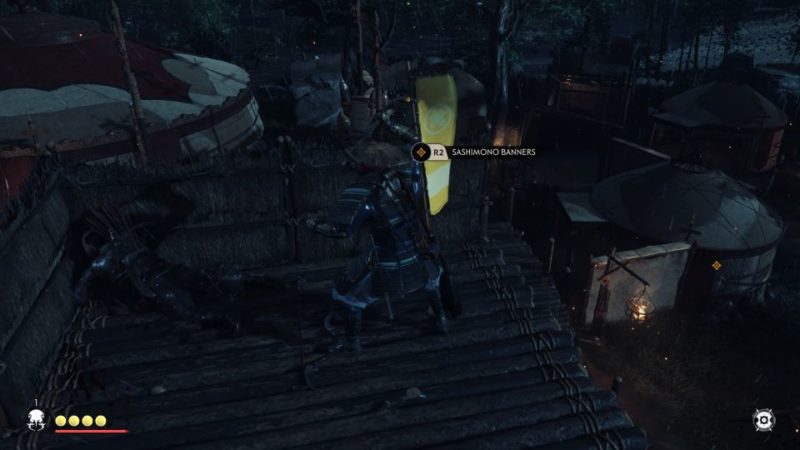 Retrieve stolen metal
There are also 2 different locations for the stolen iron. Retrieve both of them.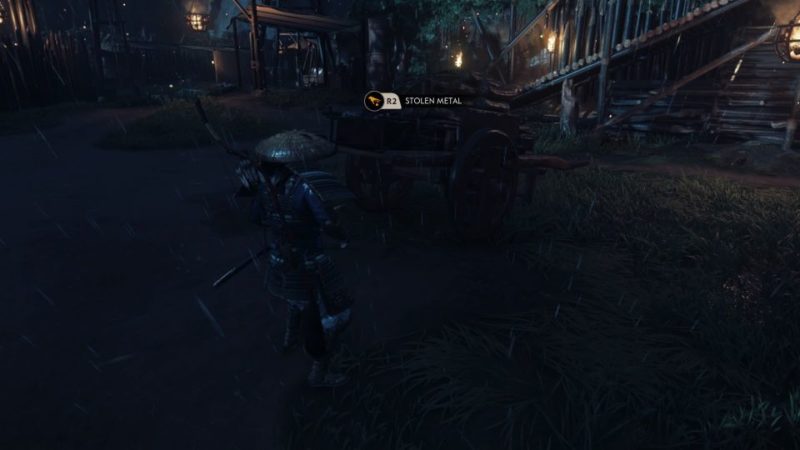 Ignite black powder cache
Lastly, you have to ignite the black powder cache to burn down the area.
The job completes here.