There's a new rumor spreading around the internet saying that the next Assassin's Creed game might be called Assassin's Creed Mirage.
Also, the game may be released next year in Spring 2023, i.e. just months away.
Here are some of the other supposed leaks on Assassin's Creed Mirage.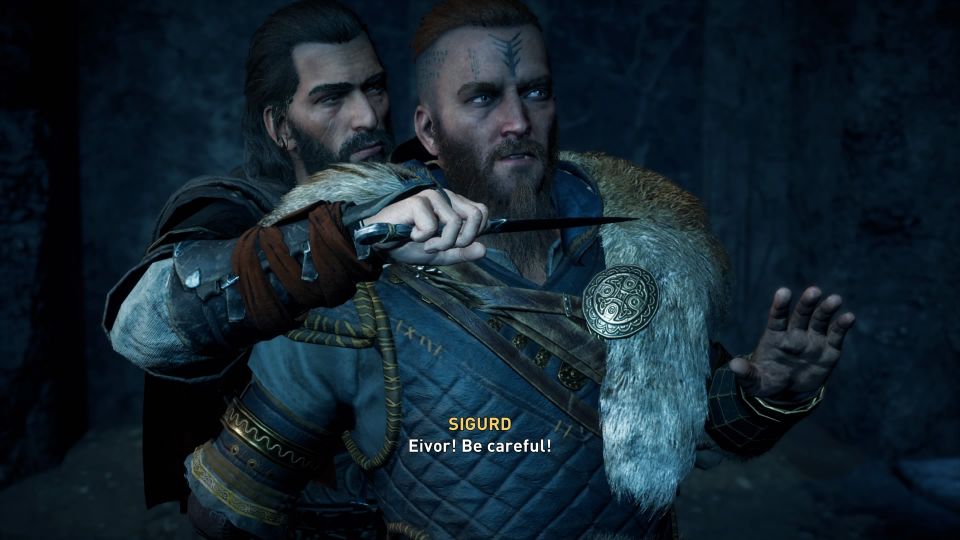 Leaks on Assassin's Creed Mirage
Game will take place between 860 and 870 in Baghdad which is during the anarchy in Samarra.
We may be able to play Basim as a young thief until he arrived at the Hidden Ones.
Various cities to explore, separated by the desert and rivers similar to Kingdom of Assassin's Creed 1.
A return to basics, heavily inspired from the first Assassin's Creed.
No more gender choice, no level system and no dialogue choices.
Gameplay slightly different from AC Valhalla, less raw and with new animations.
Eagle Vision and the "drone bird" is back.
Basim can eliminate opponents with a String Dagger.
New "Visions of Loki" for how Loki manifested into Basim's body.
They might also remake Assassin's Creed 1 (integrated into a season pass which will include Constatinople DLC).
More news on the future of Assassin's Creed during the Ubisoft Forward in September.
You can read about this on this Tweet.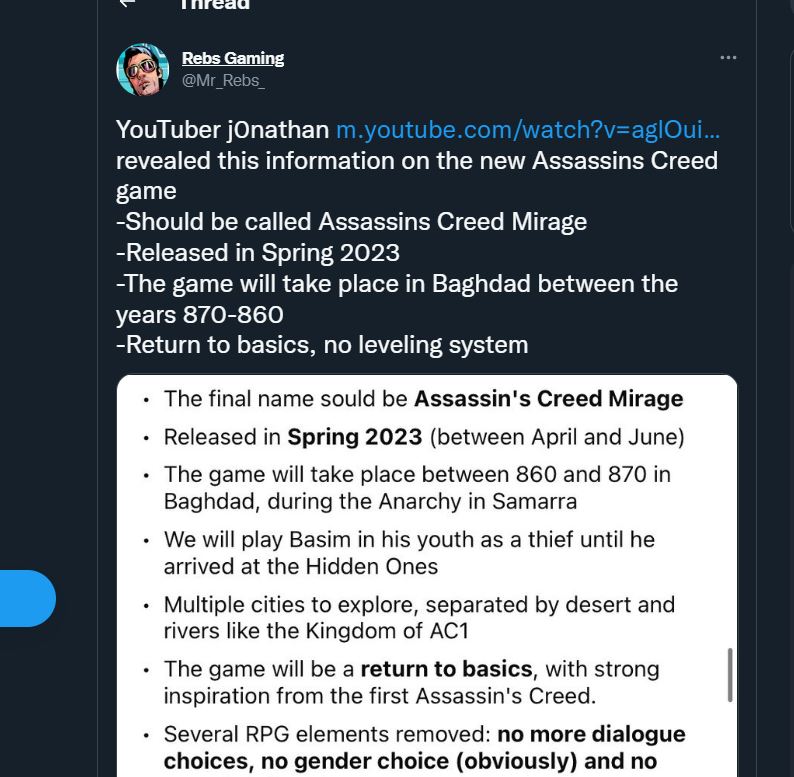 The information was apparently from a Youtube channel linked below:
---
Related posts:
Assassin's Creed Valhalla: Madness Of King Charles Walkthrough
Assassin's Creed Valhalla: Trial Of The Morrigan Walkthrough