Meet The King is a quest under The Forty Thieves in Assassin's Creed Mirage.
Your objective is to eliminate the leader of The Forty Thieves at their hideout.
Here's a walkthrough and guide of Meet The King in AC Mirage.
Return to the hideout
Head back to the Thieves' hideout as marked in the map below.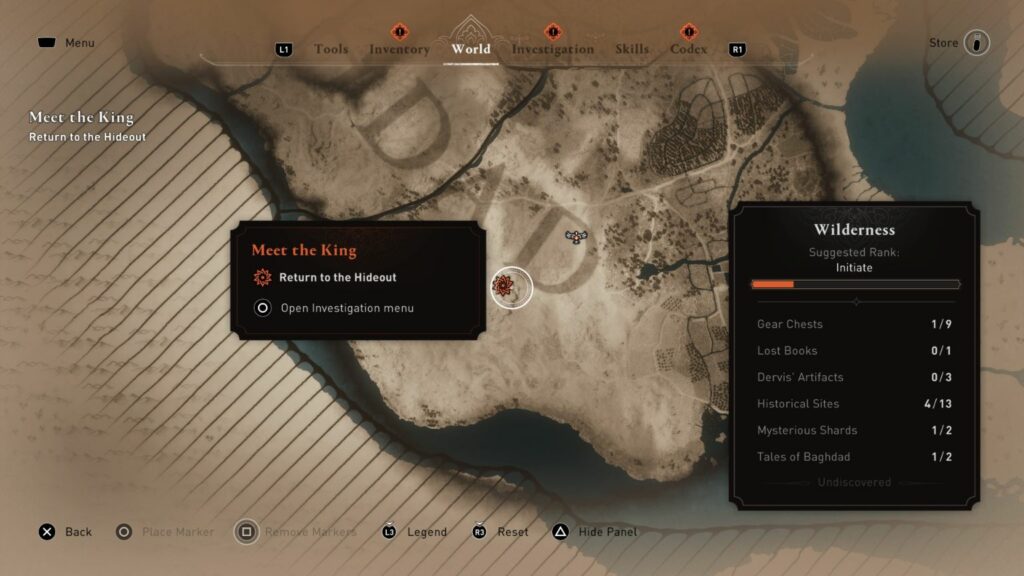 Eliminate hideout guards
When you reach the hideout, you'll see that the guards are back. You may want to take out the two guards at the top first.
Then, you can slowly kill them off one by one using the grass to hide. You can also use focus assassination to take down 2 – 3 at one time.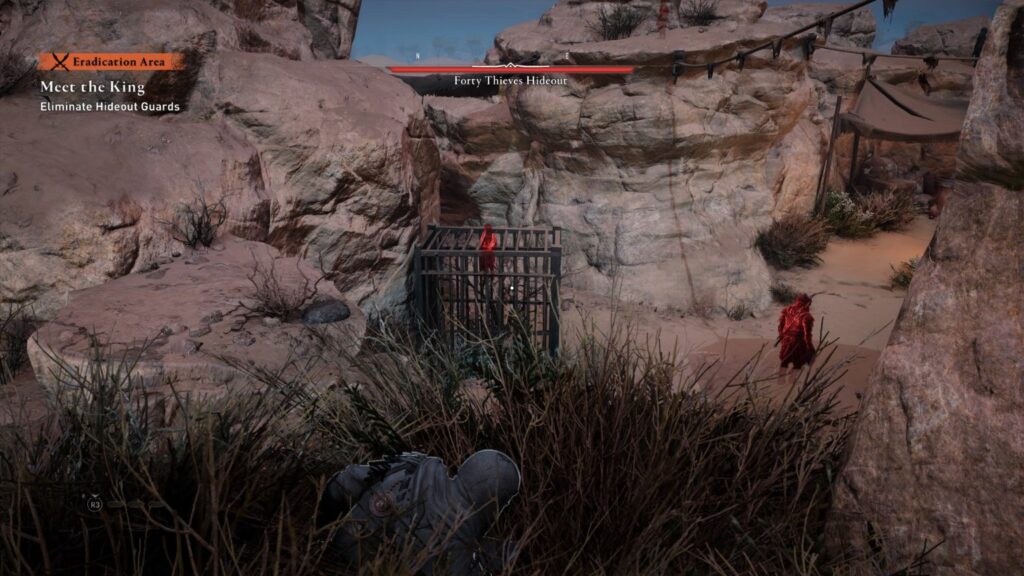 Find a way into the hideout
After securing the area, head to the door and Basim will know the secret code.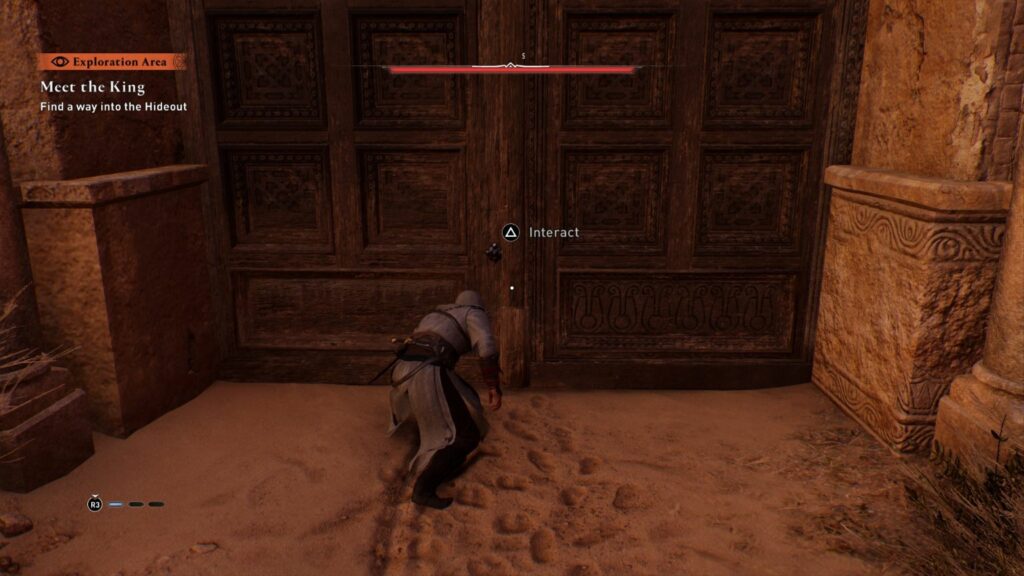 Defeat the King of Thieves
You'll immediately see two guards. Wait for one to leave and eliminate the one sleeping before killing off the other who left.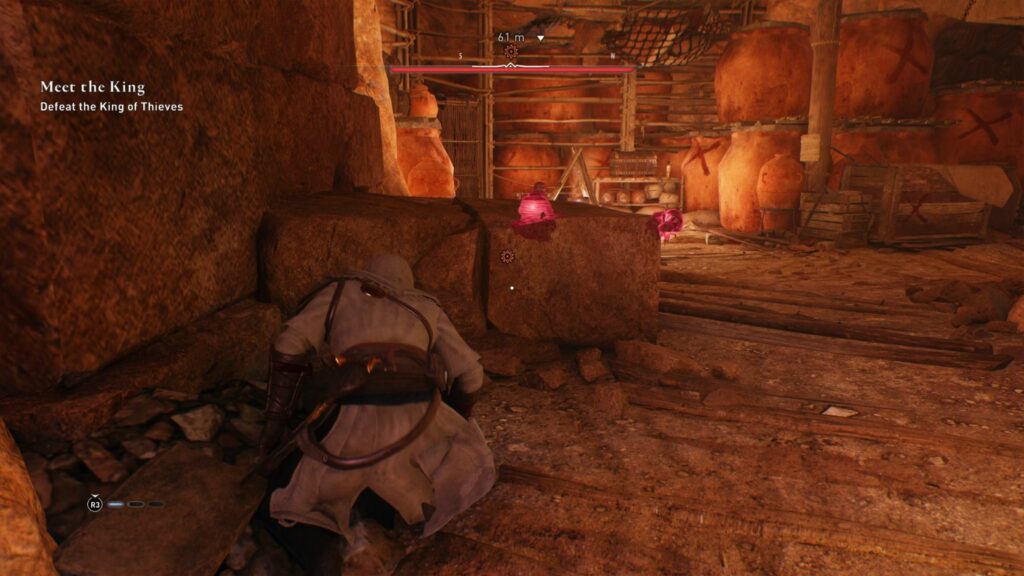 Keep going and you'll see a gate. Take the guards out one by one.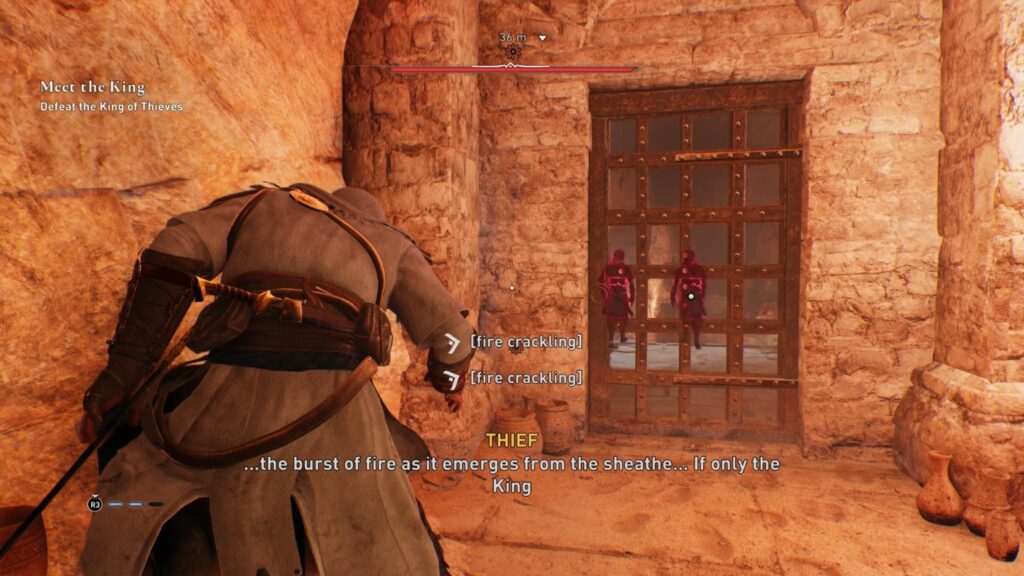 At the main area, go to the right side and take out the guards.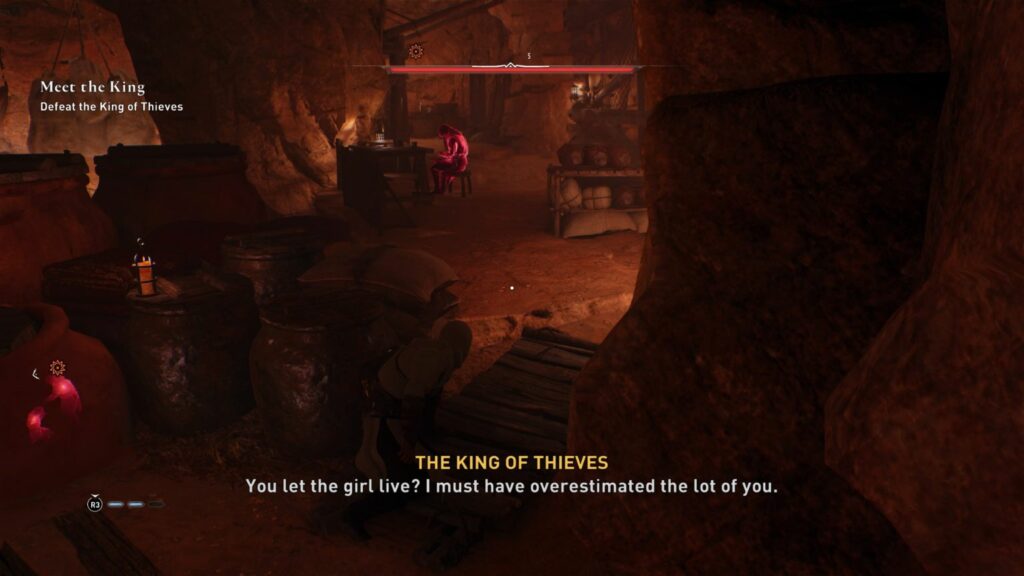 You'll then see the King of Thieves at the bottom. Conveniently enough, he's standing under a pile of crates.
You can use a throwing knife to drop those crates on him.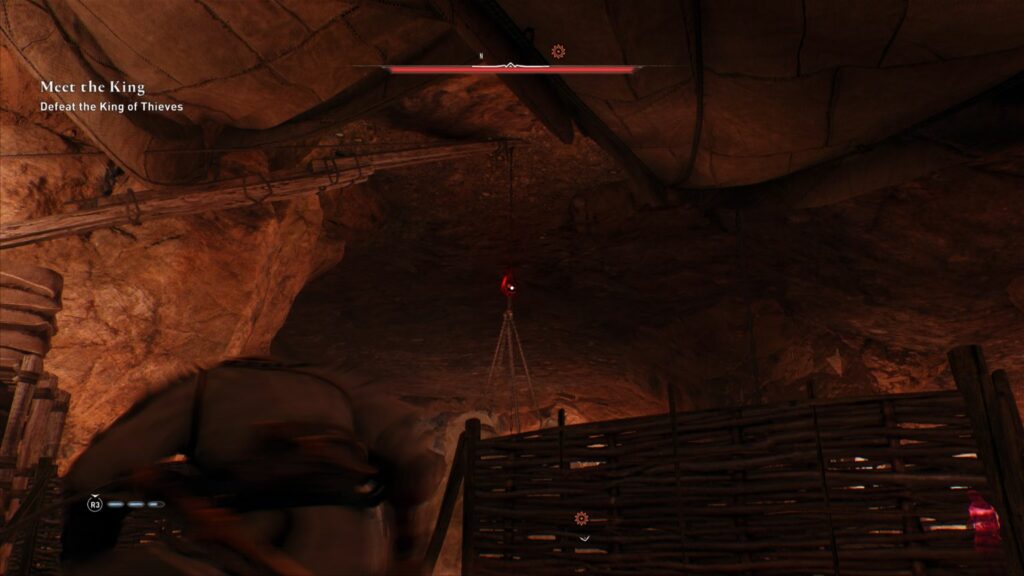 He'll immediately be defeated.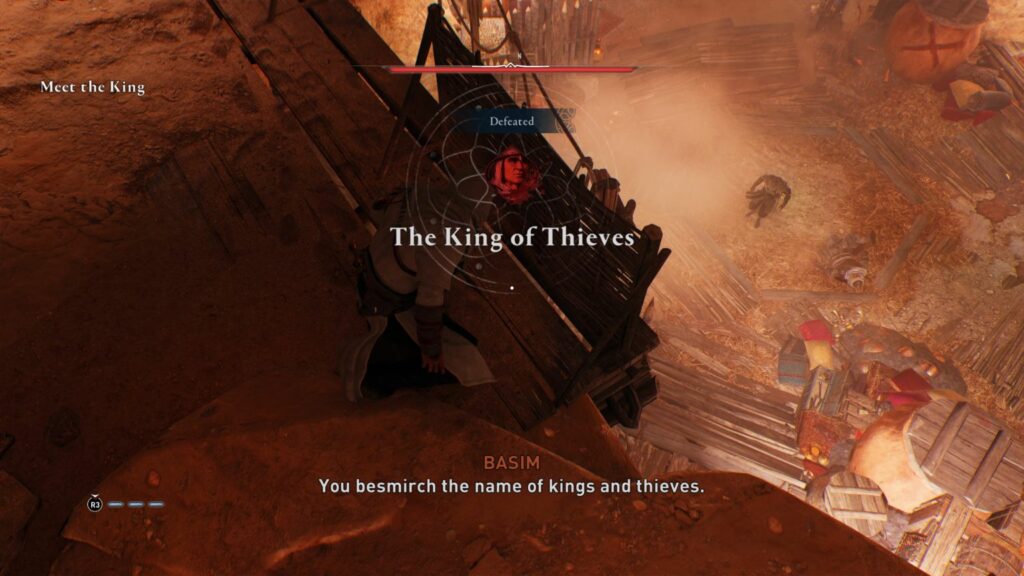 Kill the remaining Thieves
You'll then need to kill the remaining Thieves.
Before leaving, loot all of the stuff. You'll also get a King of Thieves costume.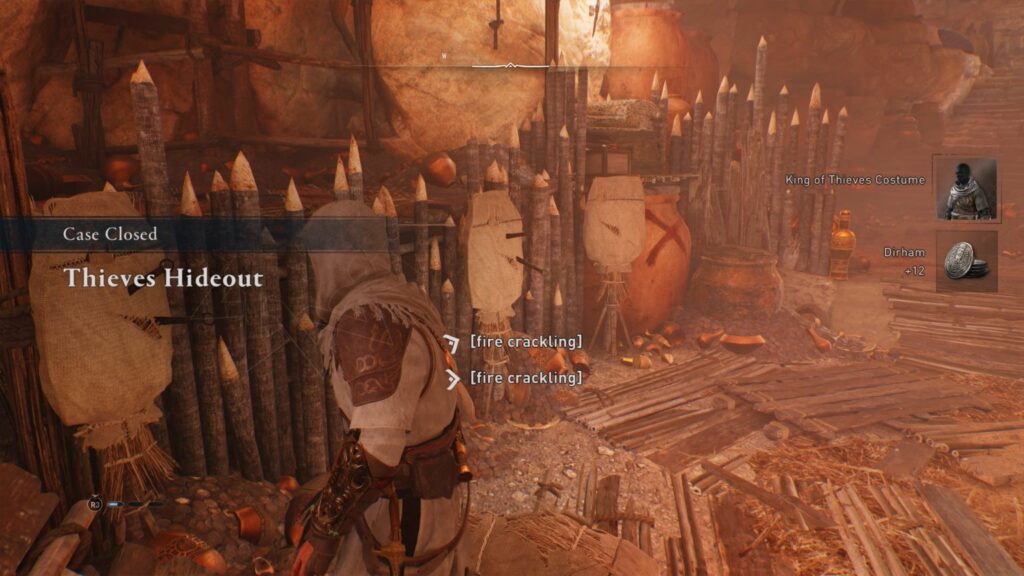 The King of Thieves costume changes your appearance.
The quest ends here.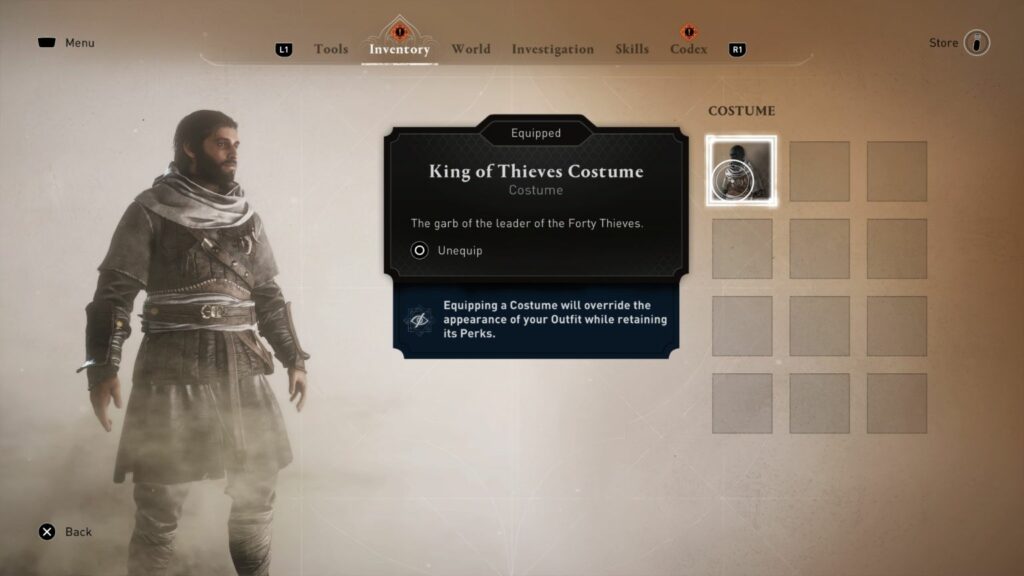 ---
Related posts:
AC Mirage: Secrets, Spoken And Unspoken Walkthrough