A Dance with Thieves is the first quest under The Forty Thieves questline in Assassin's Creed Mirage.
This quest should be available you bought the preorder of this game.
Your objective is to Murjana find her father Ali Baba.
Here's a walkthrough and guide of A Dance with Thieves in AC Mirage.
Pick up the letter
To begin the quest, you need to find the letter at your hideout in the Hidden Ones Bureau. This letter is only available after a certain part of the story.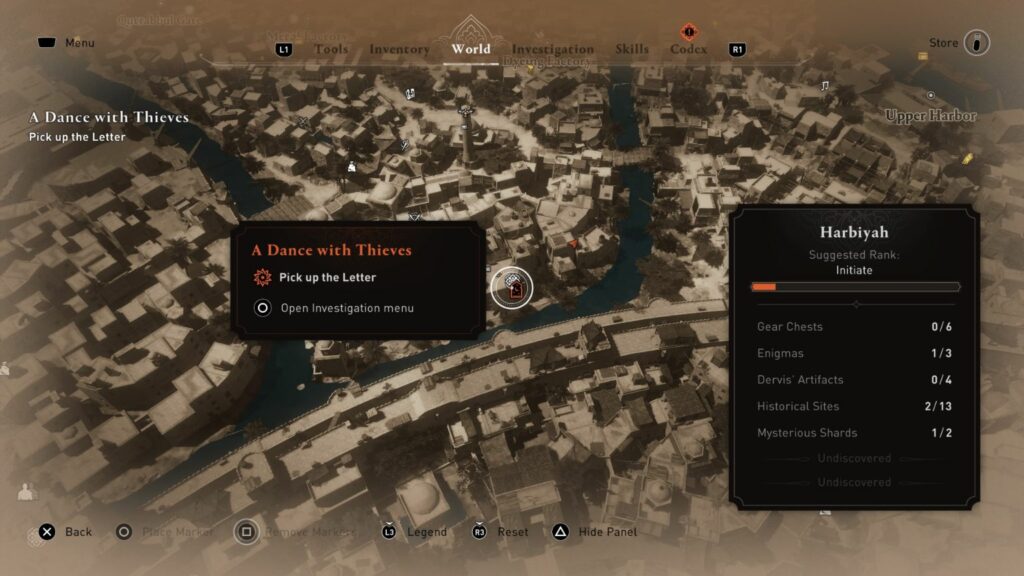 Read the letter from Murjana.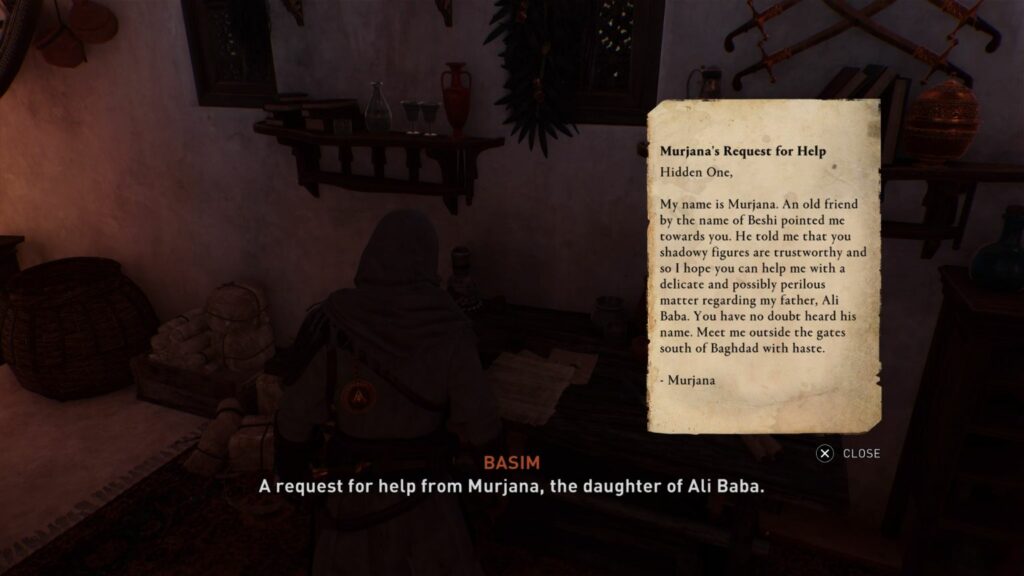 Find Ali Baba's daughter
Now, head south of Karkh to find Ali Baba's daughter. The location is shown in the map below.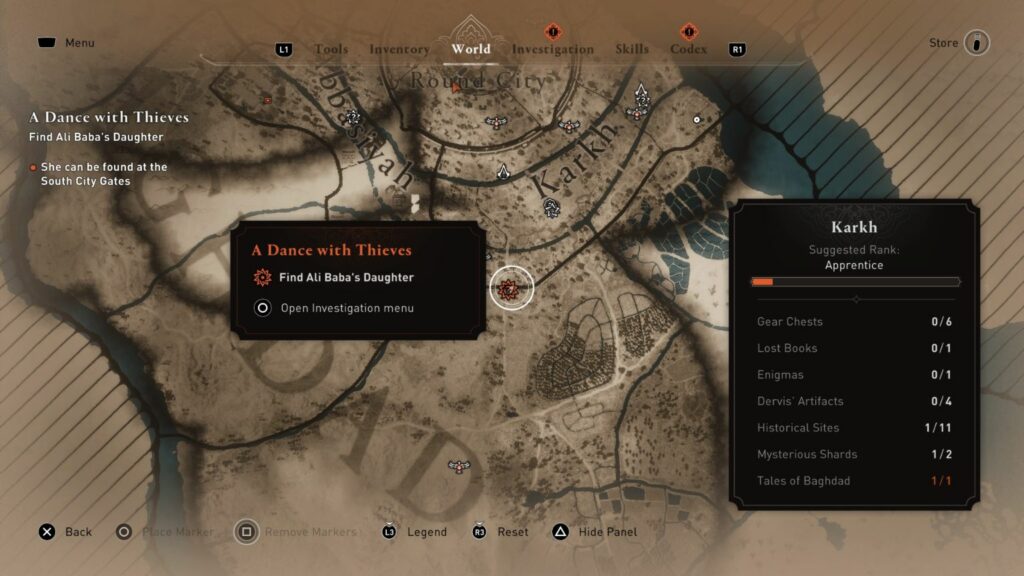 When you're near there, use Enkidu to find her exact location.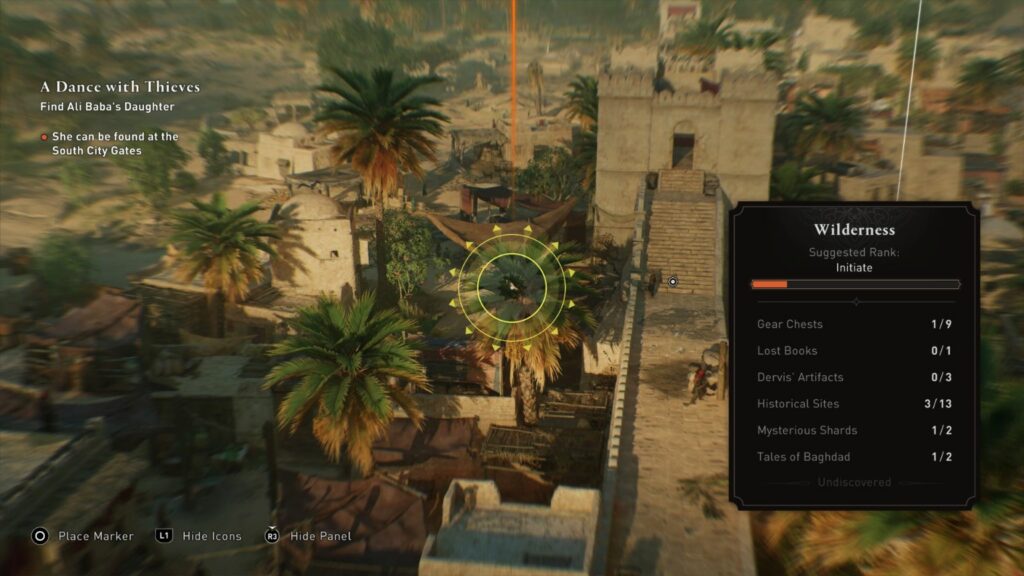 Talk to Murjana just outside the south gate.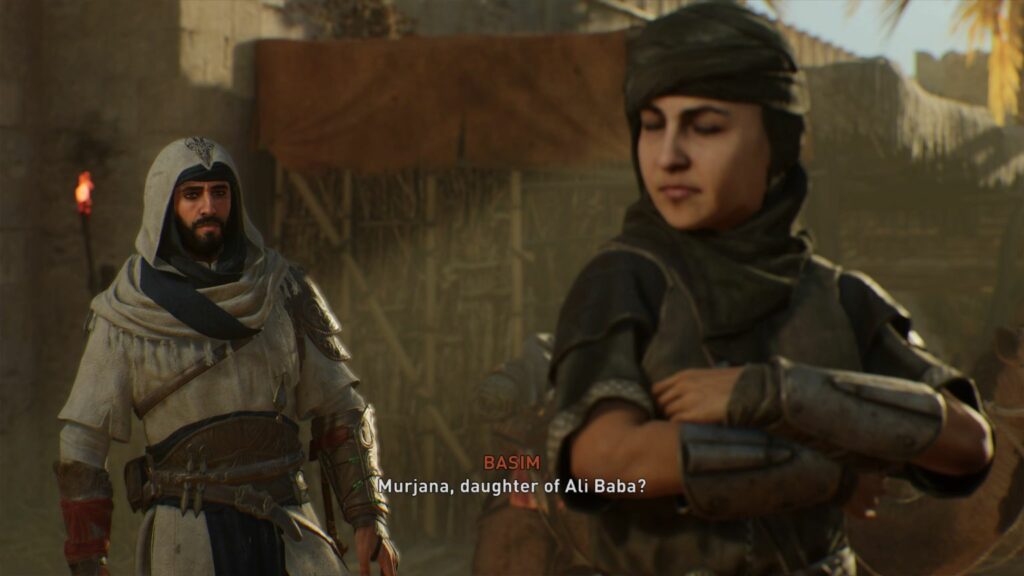 Follow Murjana
Mount the horse provided and follow Murjana to the Forty Thieves hideout as her father Ali Baba may have been taken there.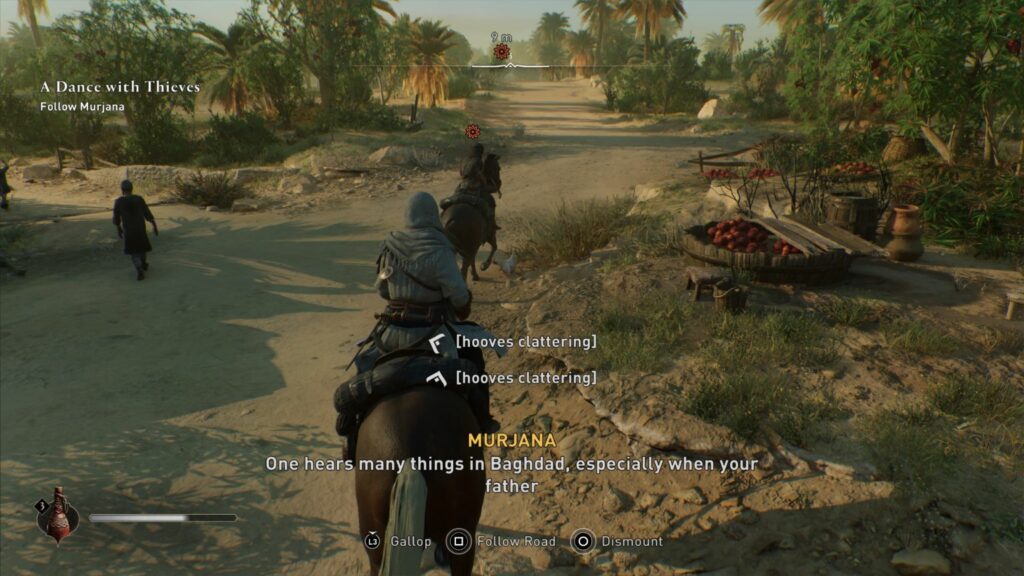 On the way there, you'll see her father's dead horse and a letter.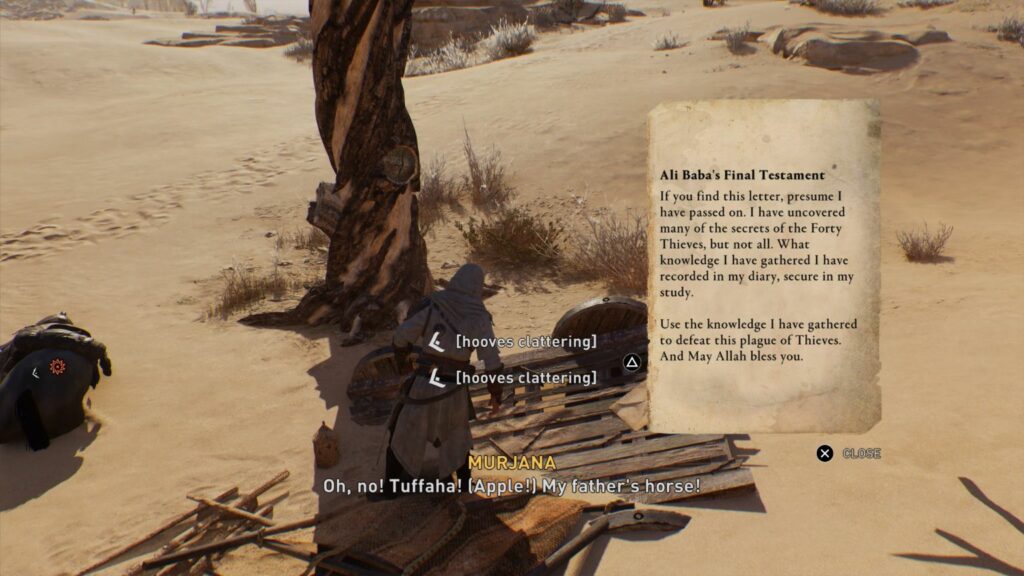 Continue ahead and you'll reach the hideout.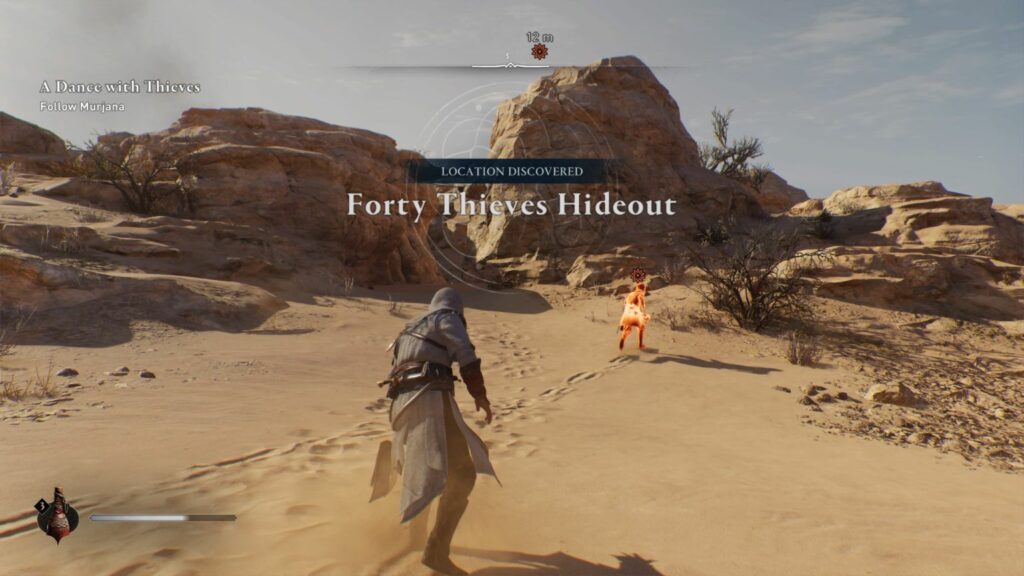 Eliminate the guards
At the hideout, eliminate the guards below. You can use the tall grass to do some assassinations easily.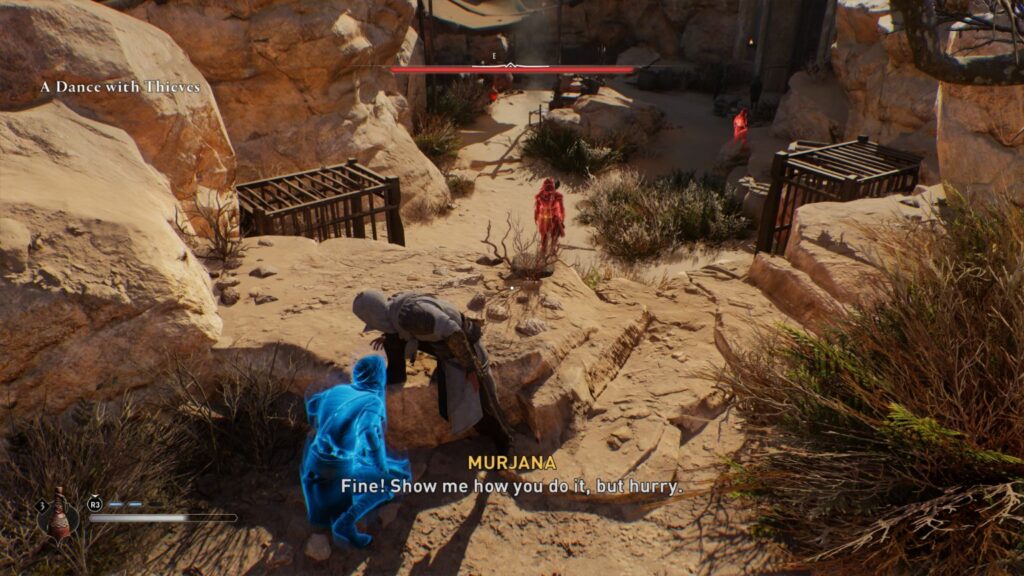 After clearing the area, Murjana finds her father's body. The quest ends here.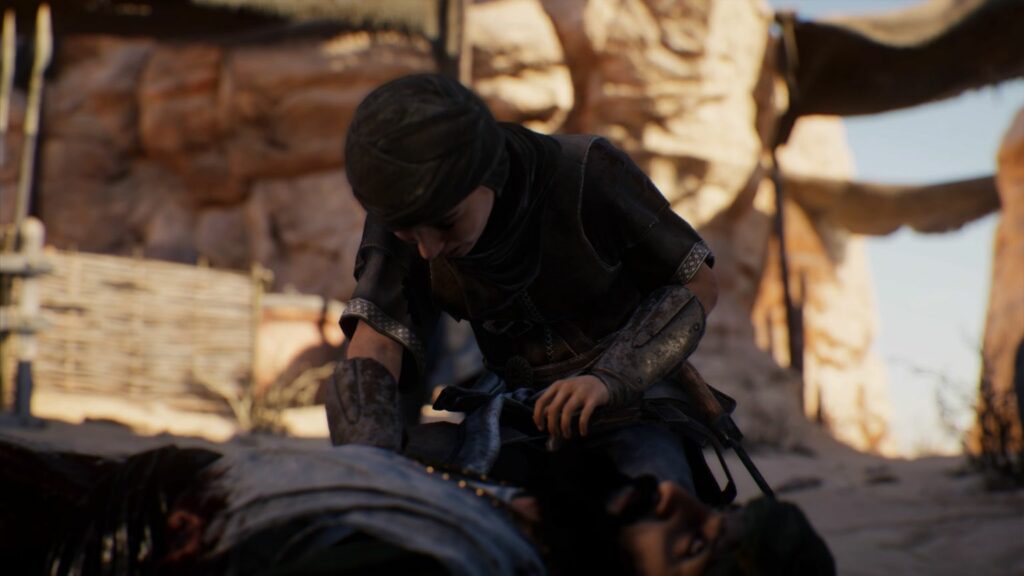 ---
Related posts:
AC Mirage: Mysterious Shard Locations In Karkh