Secrets, Spoken And Unspoken is a quest under The Forty Thieves in Assassin's Creed Mirage.
Your objective is to find Murjana at her estate and later fend off the invasion.
Here's a walkthrough and guide of Secrets, Spoken And Unspoken in AC Mirage.
To begin the quest, meet Murjana at the location shown in the map below.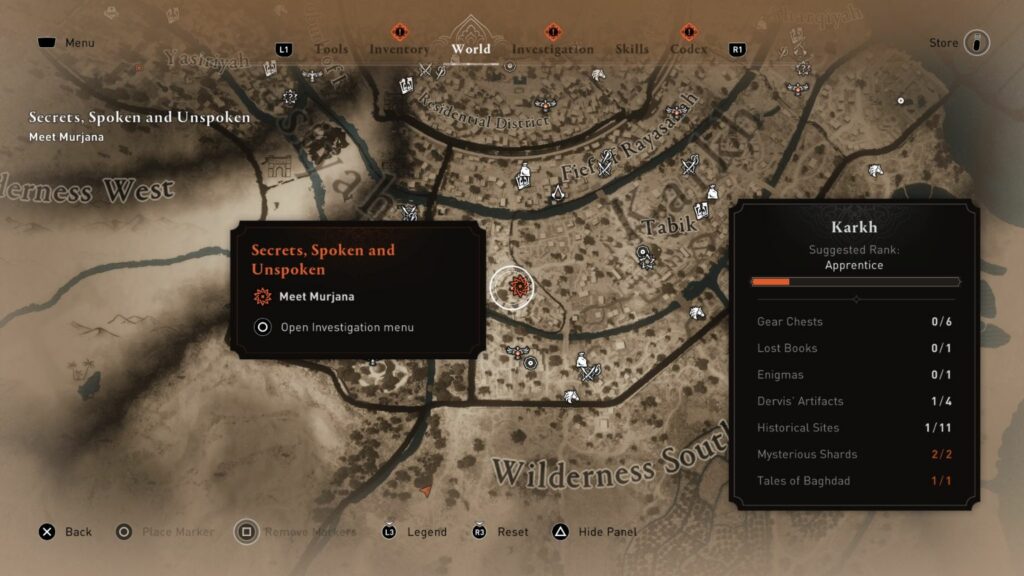 You'll reach the Ali Baba's estate where her father is buried. Talk to Murjana.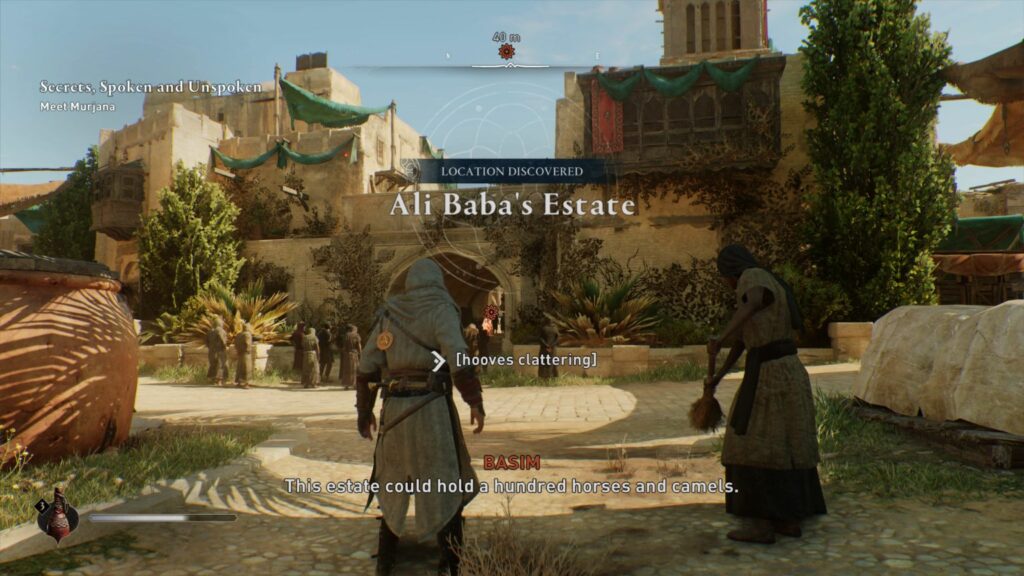 During the cutscene, the thieves will find this location and is planning an attack.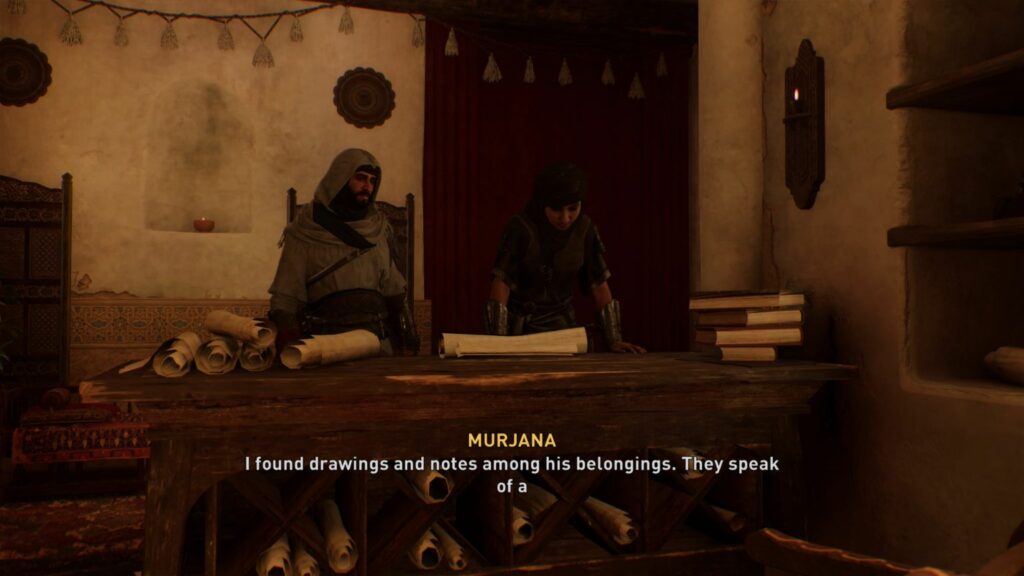 Apply the Thieves' Mark
To distract the thieves later, you have to apply their mark on four houses in the area.
Use eagle vision and the marked houses will have a red color on them.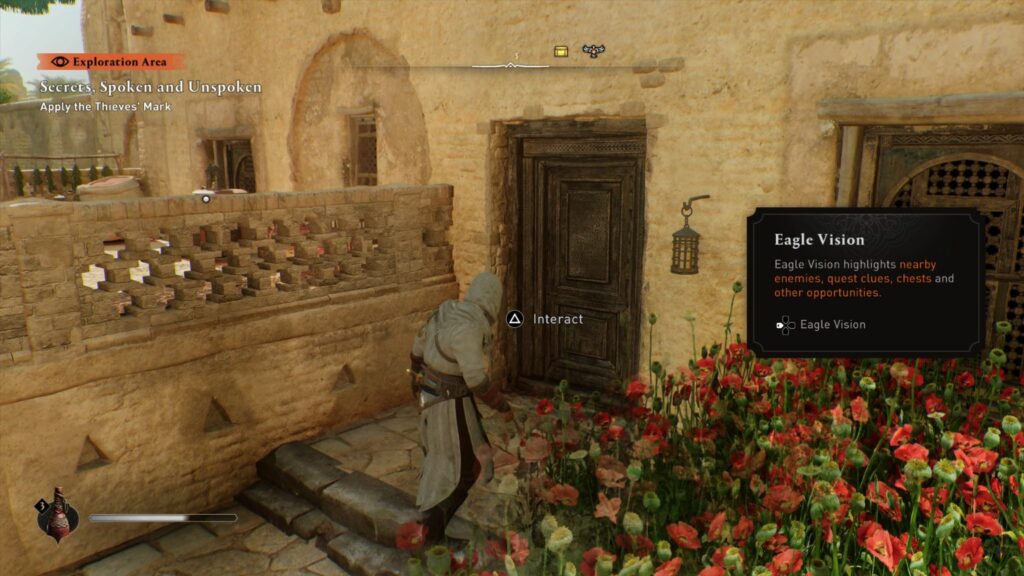 Wait to ambush the Thieves
Go up to the rooftop and wait on the ledge to ambush the Thieves.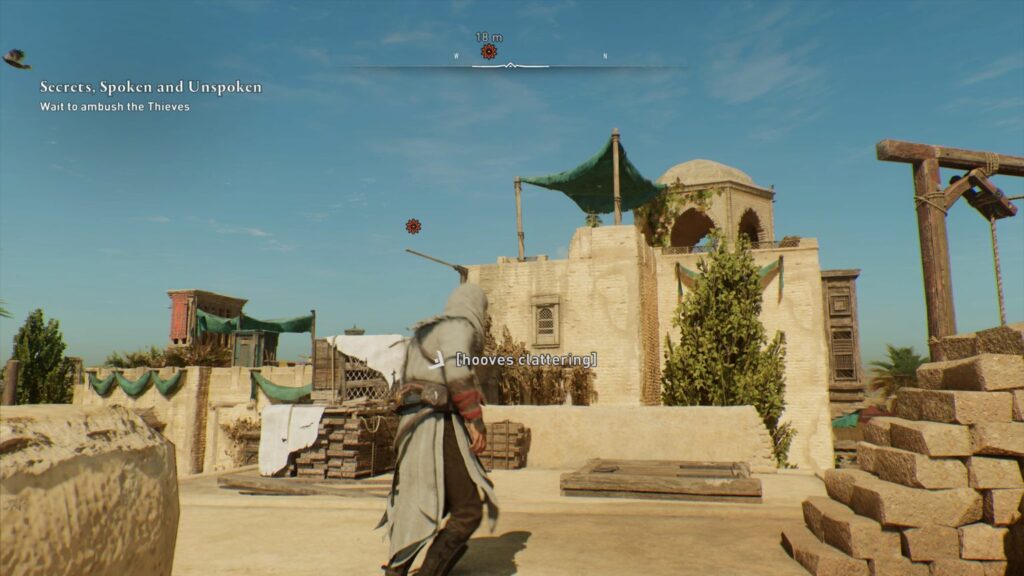 Kill the invading Thieves
Once it's nightfall, the Thieves will arrive. You have to kill them all.
You can jump into the hay first.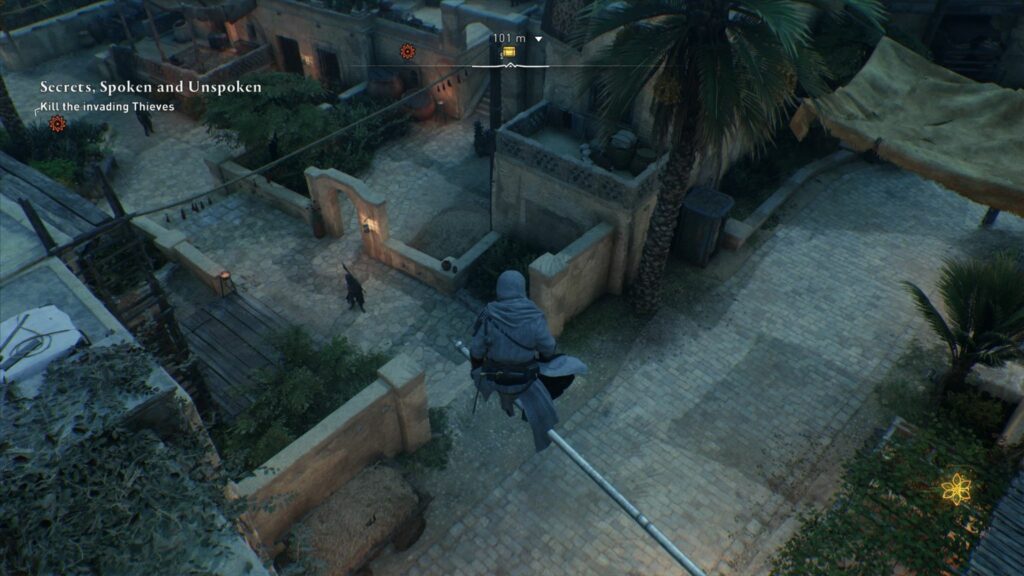 Then, you can lure around two of the Thieves to come close and assassinate them.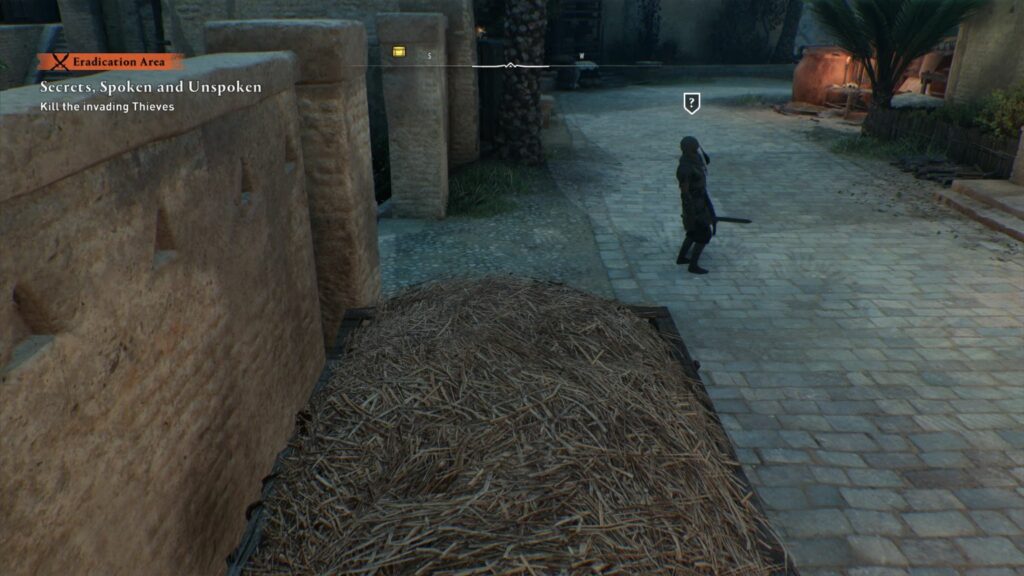 For the rest, you can use the tall grass and lure them by whistling to kill them.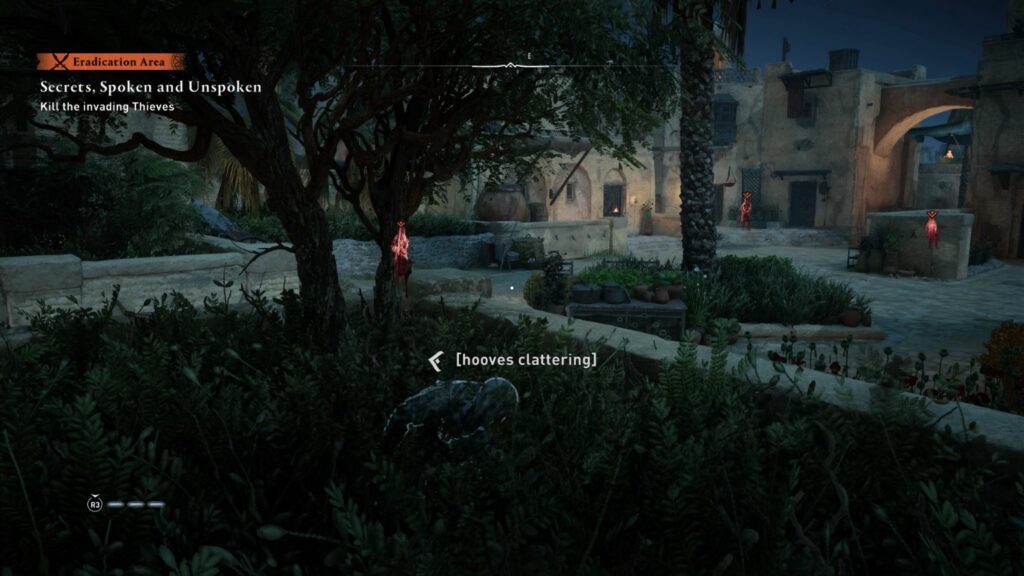 Return to Murjana
After securing the area, return to Murjana in the house.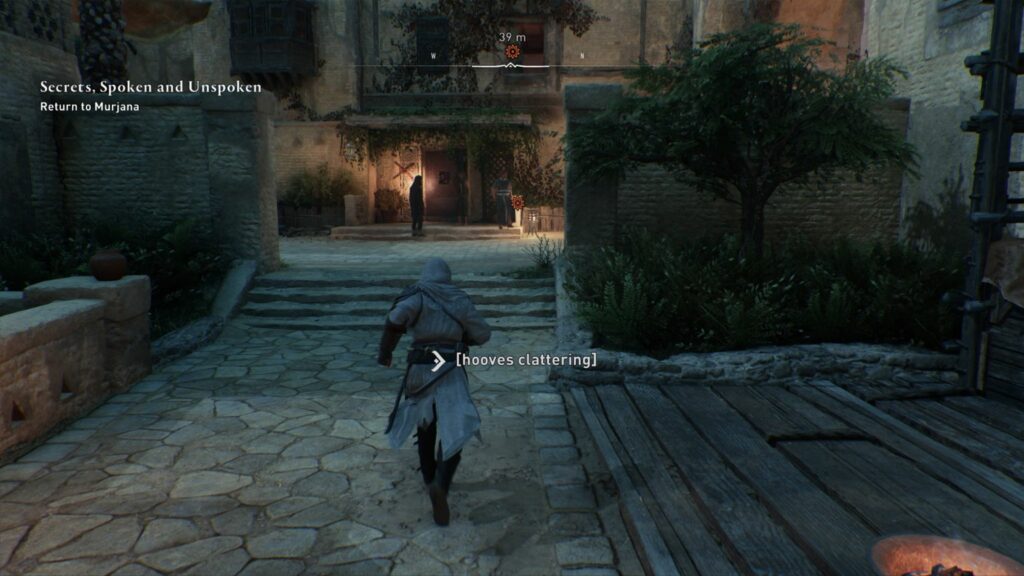 Fight the Thieves
You'll find three of the Thieves fighting Murjana. Take them out.
The quest ends here.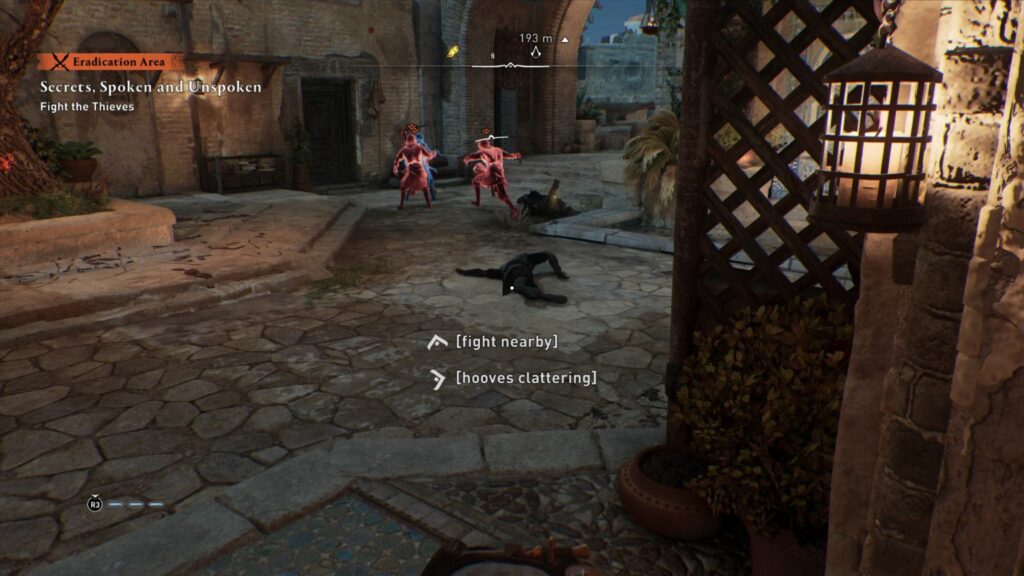 ---
Related posts:
Assassin's Creed Mirage: A Dance With Thieves Walkthrough