Jailbreak is a main story quest in Assassin's Creed Mirage.
Your objective is to breach the prison in Damascus and free Ali.
Here's a walkthrough and guide of Jailbreak in AC Mirage.
Meet Fuladh
First of all, meet Fuladh near the prison. The location is shown in the map below, marked by the quest symbol.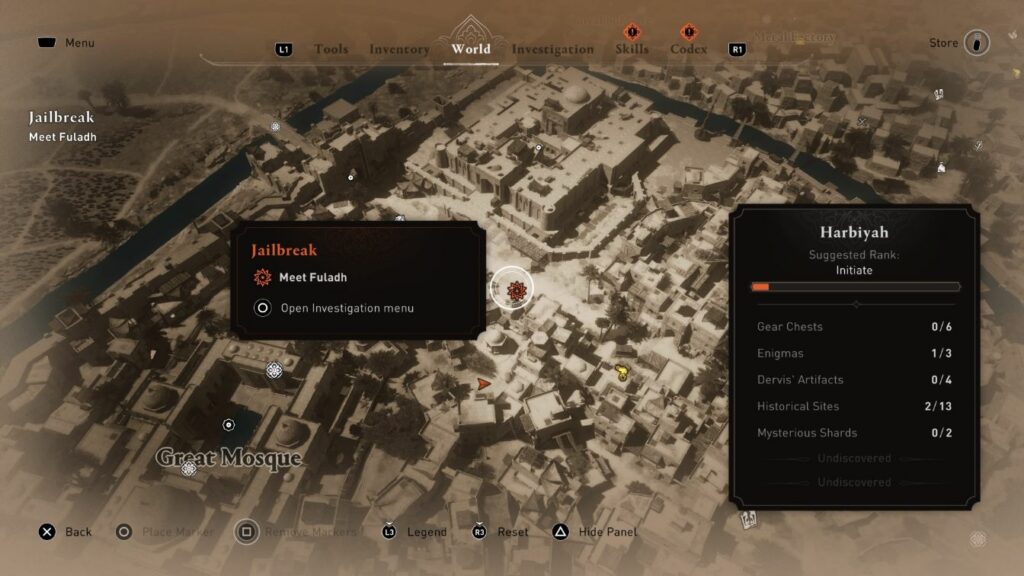 You'll see Fuladh at the rooftop. Talk to him.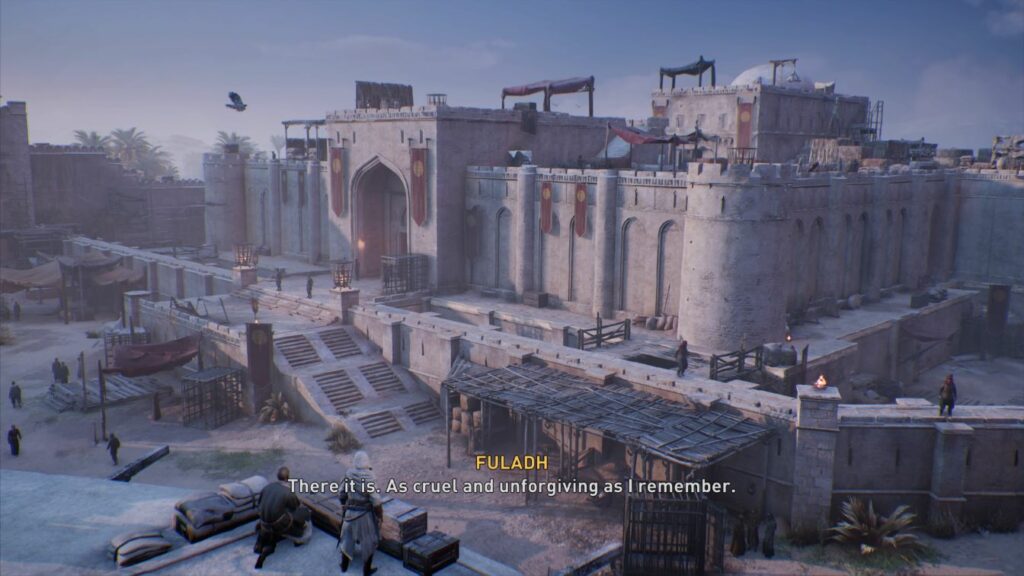 Breach the prison
To breach the prison, there are a few ways. You can pay one of the mercenaries to help.
I chose to ask the mercenary on the right-side and pay him one Khidmah token.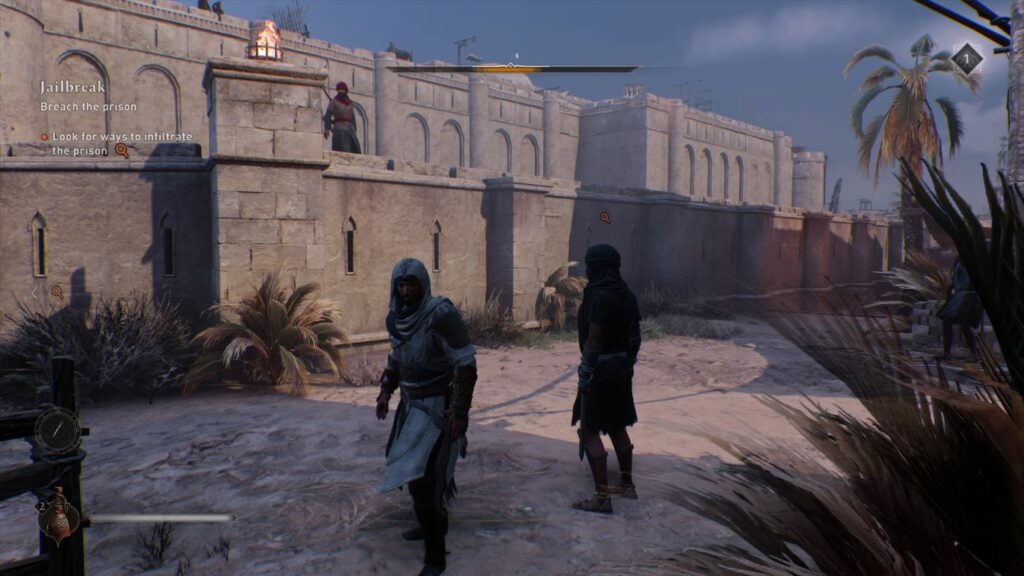 He will then call his men and they attack the prison by climbing the walls.
You then have to sneak inside the prison during the commotion.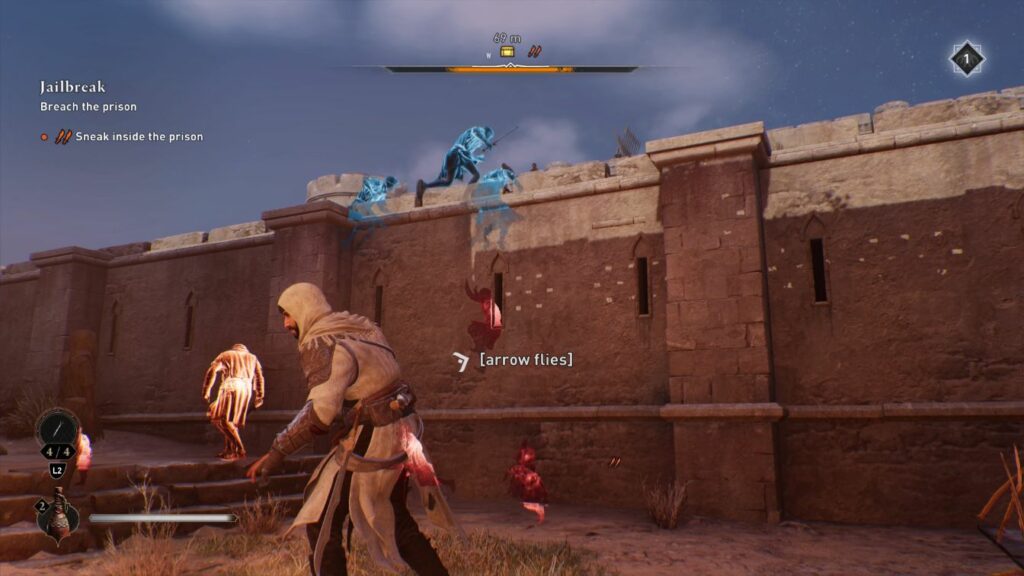 Enter the door while the guards are distracted.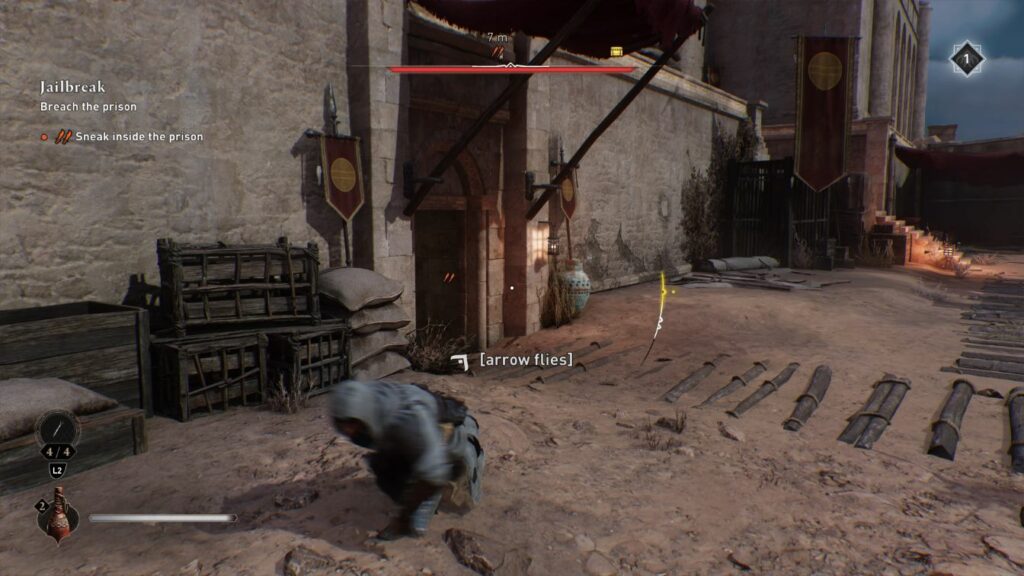 Find and liberate Ali
Inside, you'll find one guard. Take him out quietly.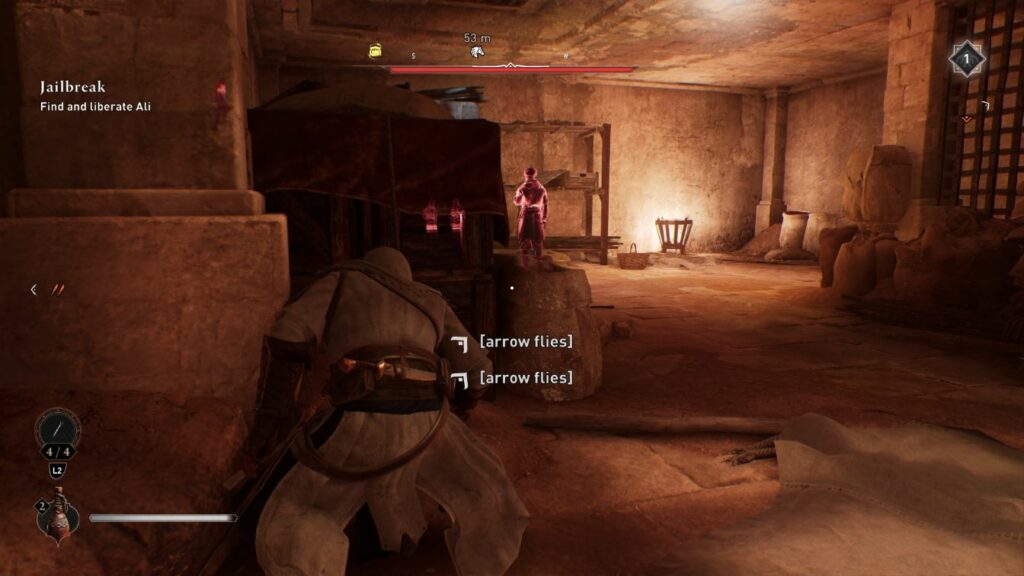 Continue upstairs and assassinate the guard. Unbar the door and open it.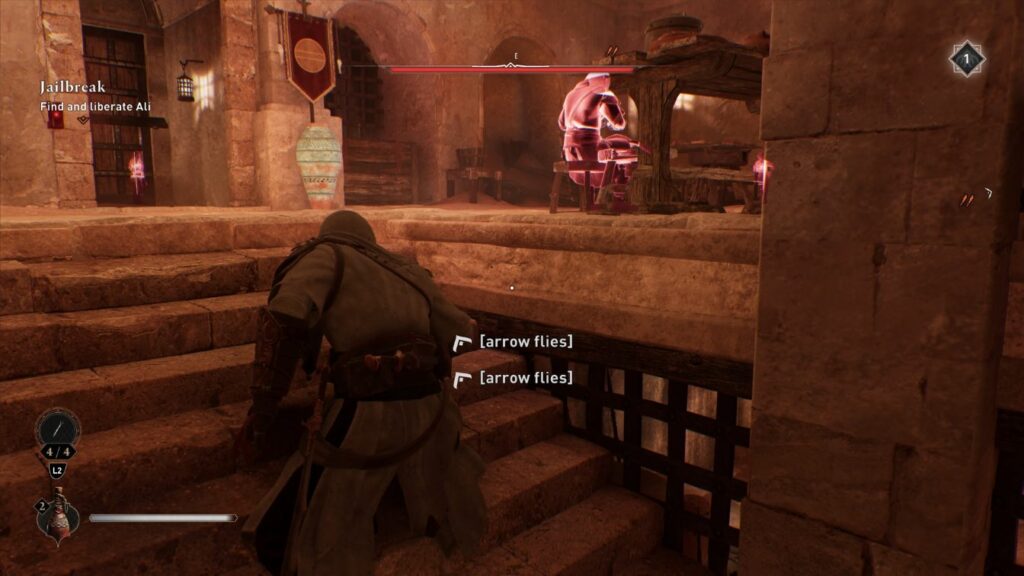 In the next area, you'll see two guards on the left. Go straight to the courtyard where the prisoners are.
You can sneak through the crowd to the opposite path.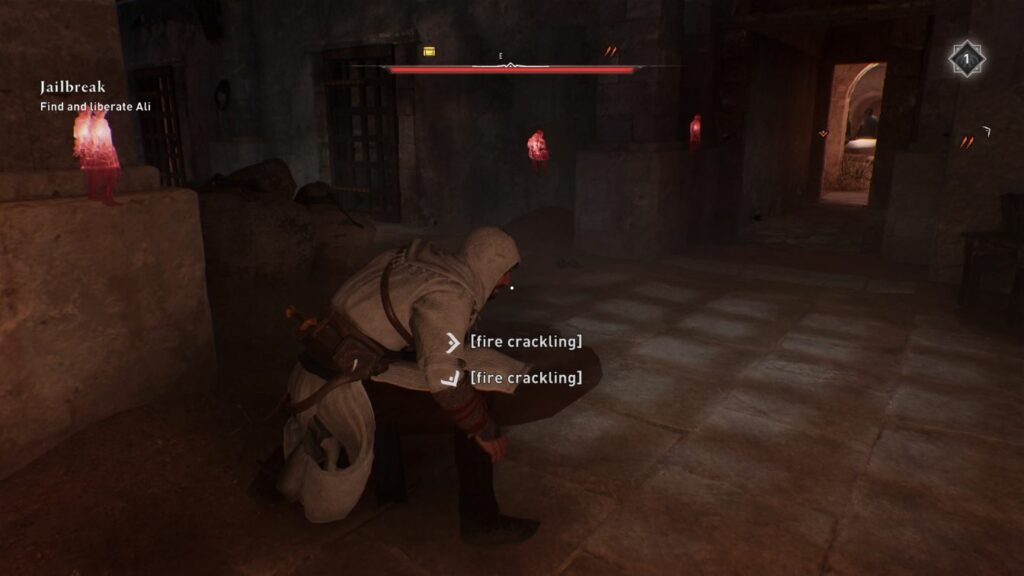 You'll then reach an area with some guards. Take them out.
Look for a man on the ground who needs help. Talk to him.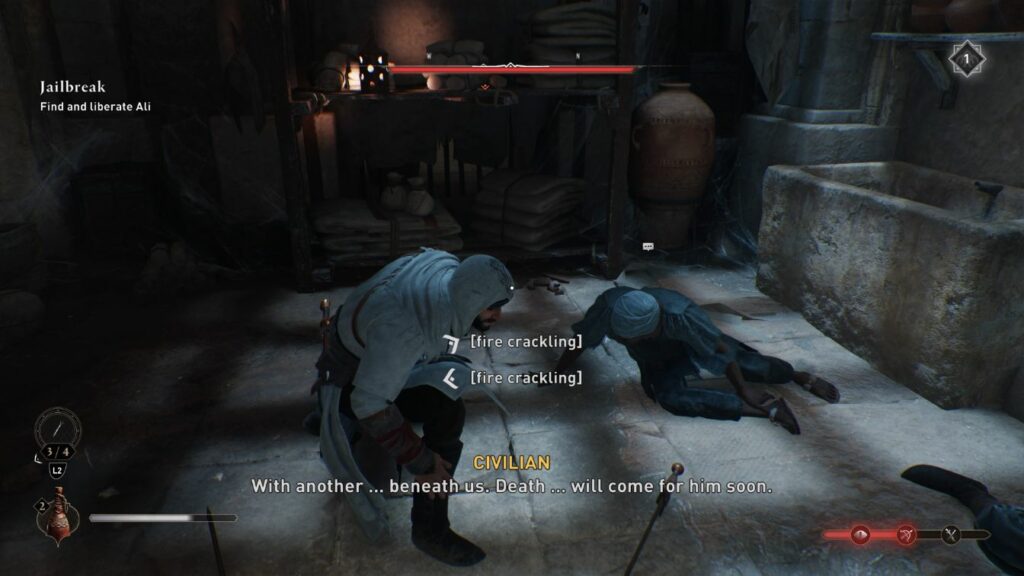 Look up and you'll see a path to go up.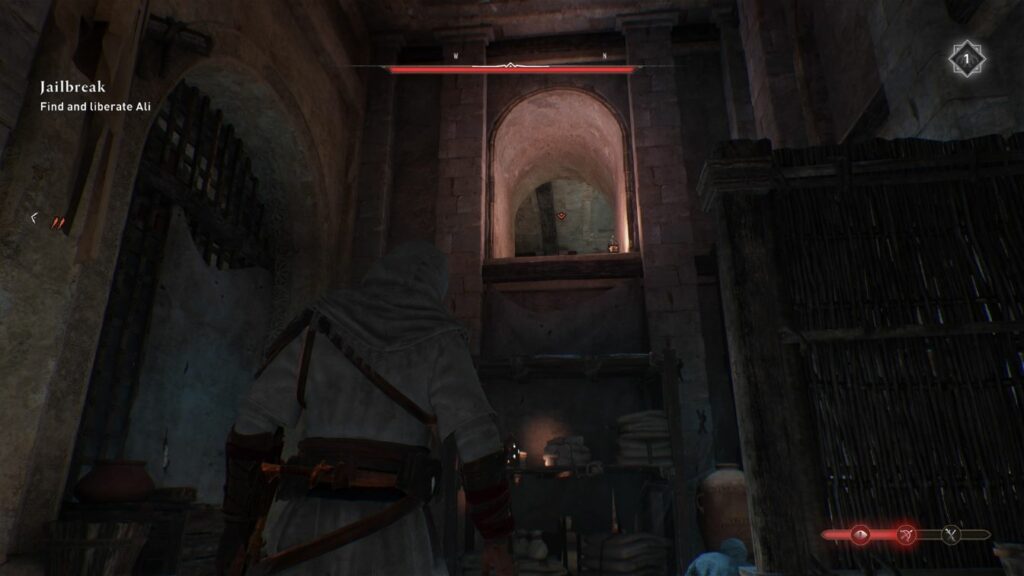 In the next area, there are 3 guards that you can kill one by one.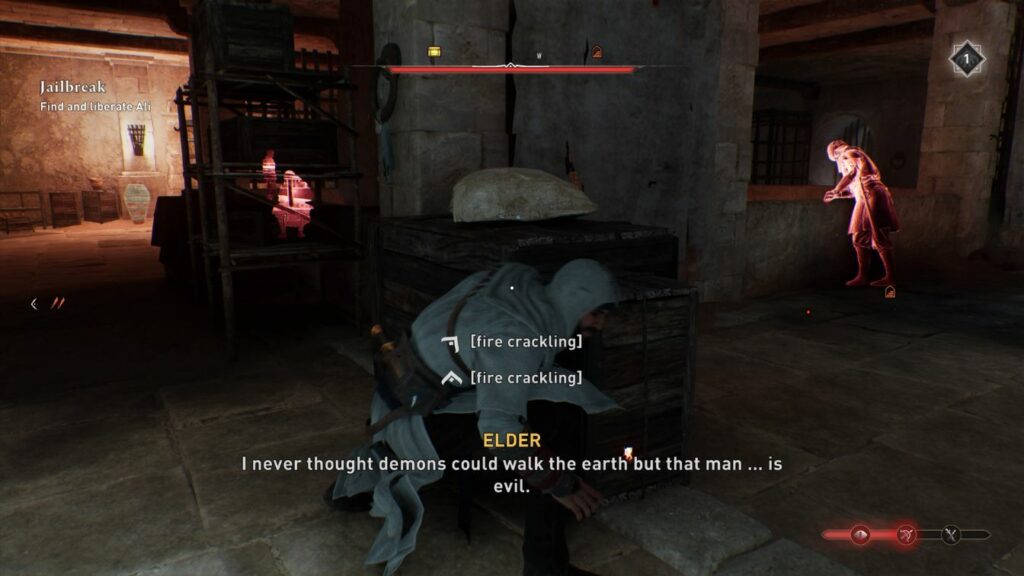 As the doors are all locked, look for a path that doesn't require any key.
You'll eventually see the basement door from above.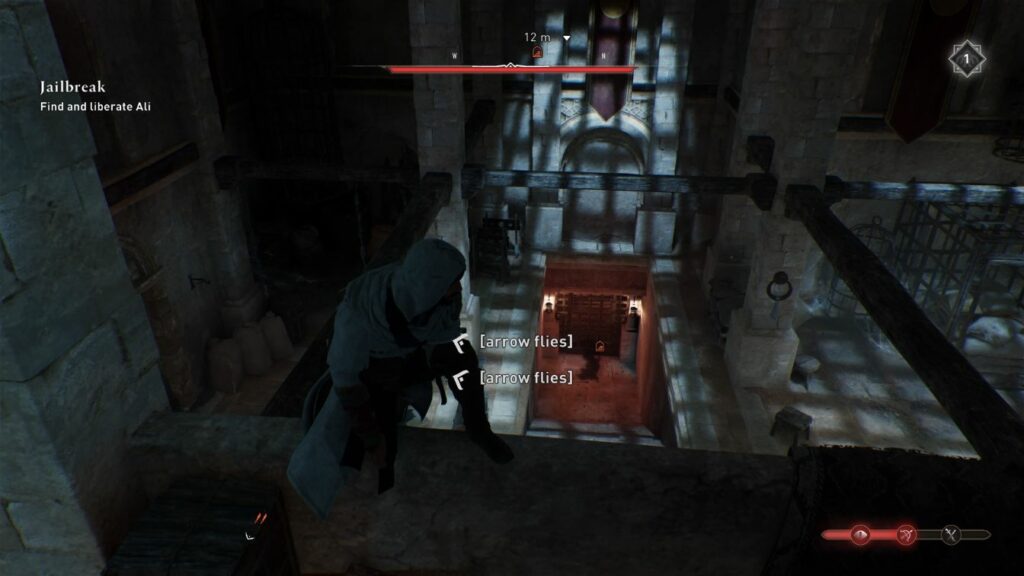 Go down to the basement and you'll hear the jailer talking.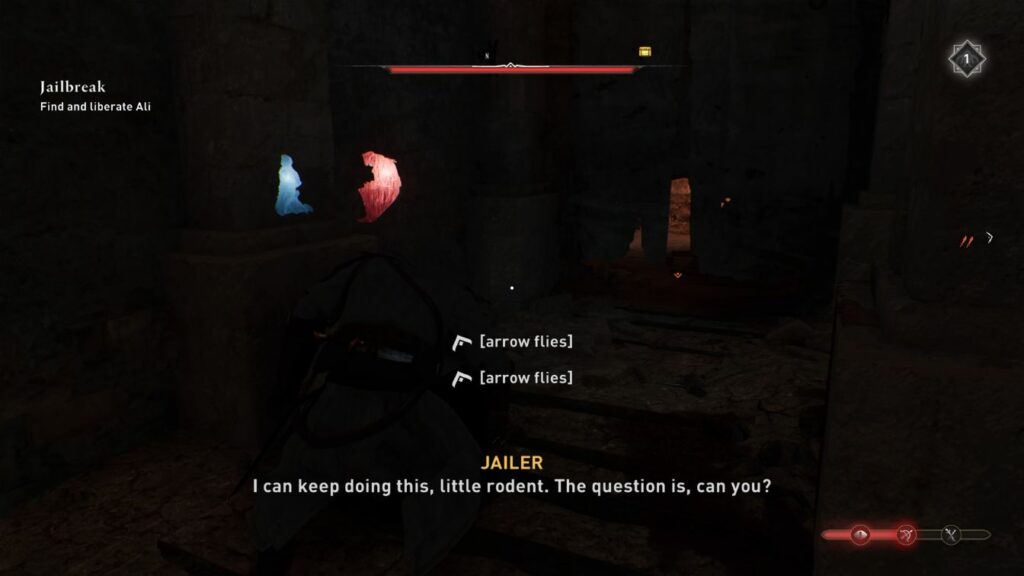 Fight the jailer
Assassinate the jailer from behind to rescue Ali.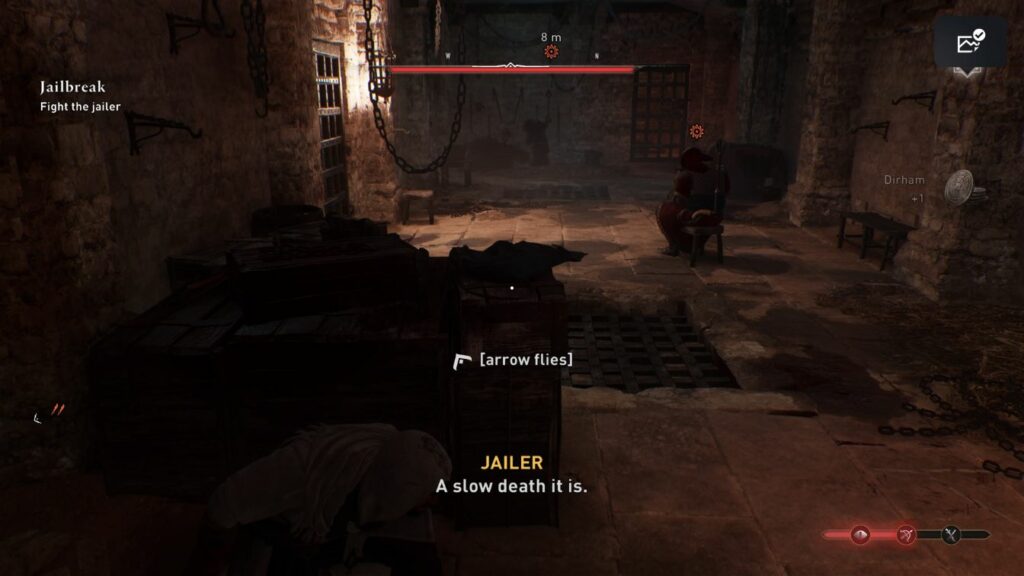 Find the guards' quarters
You will receive a Damascus key that can open doors here. Go out of the basement and head up back to where you came from.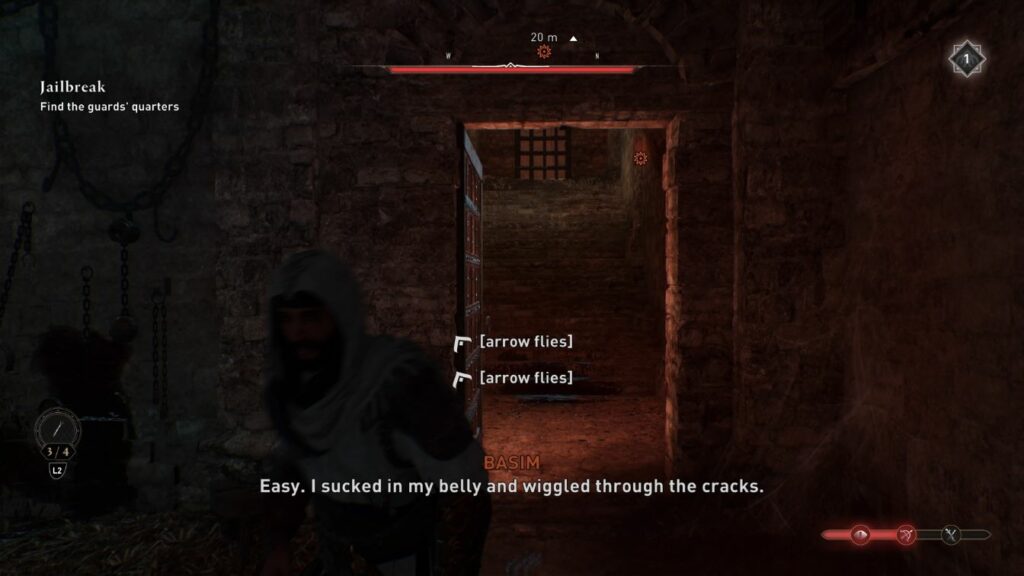 It's the place where you eliminated 3 guards. Open the door using the key.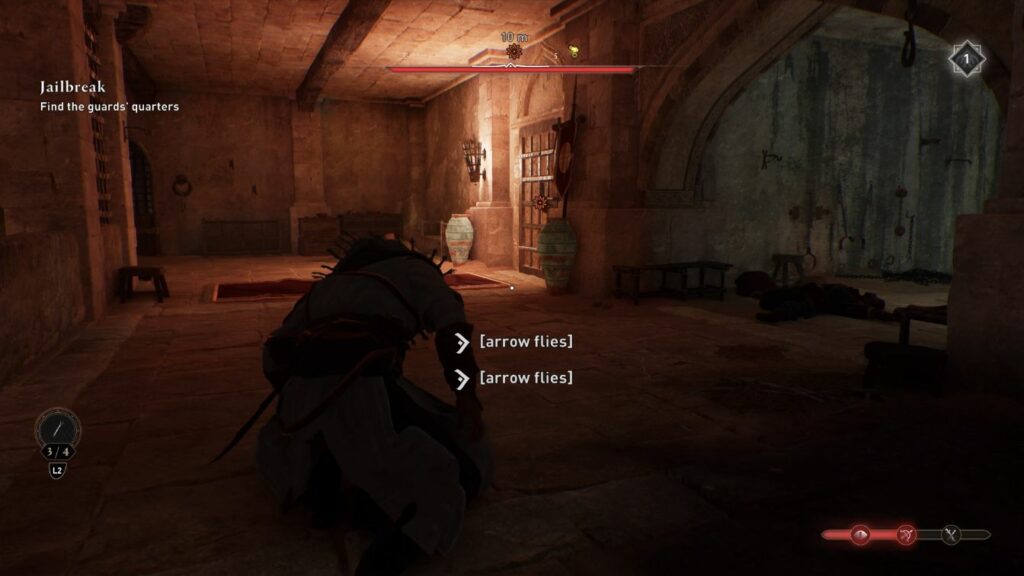 Keep going all the way to the quarters and a cutscene will load.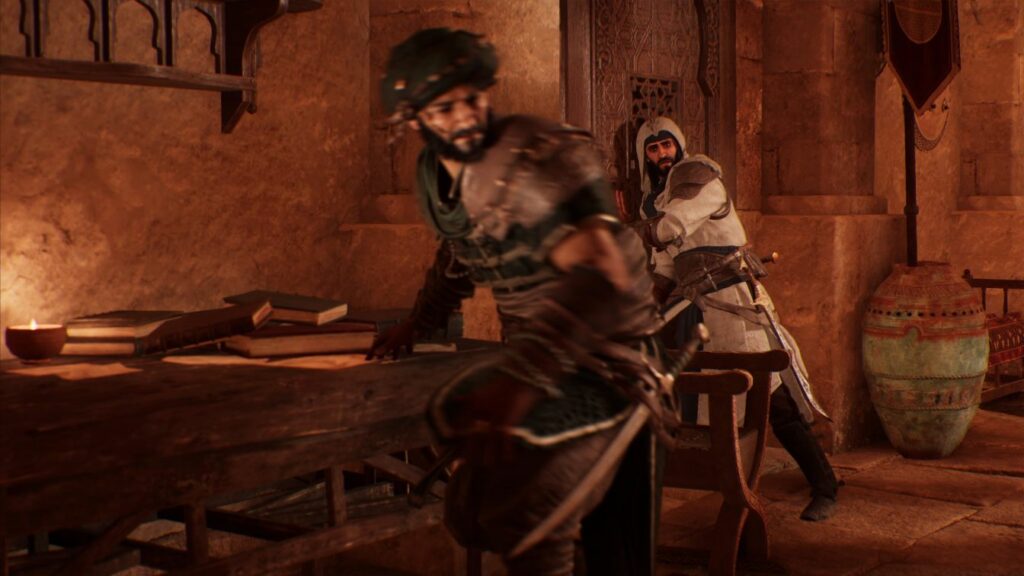 Escape the prison
After the cutscene, escape the prison and the guards.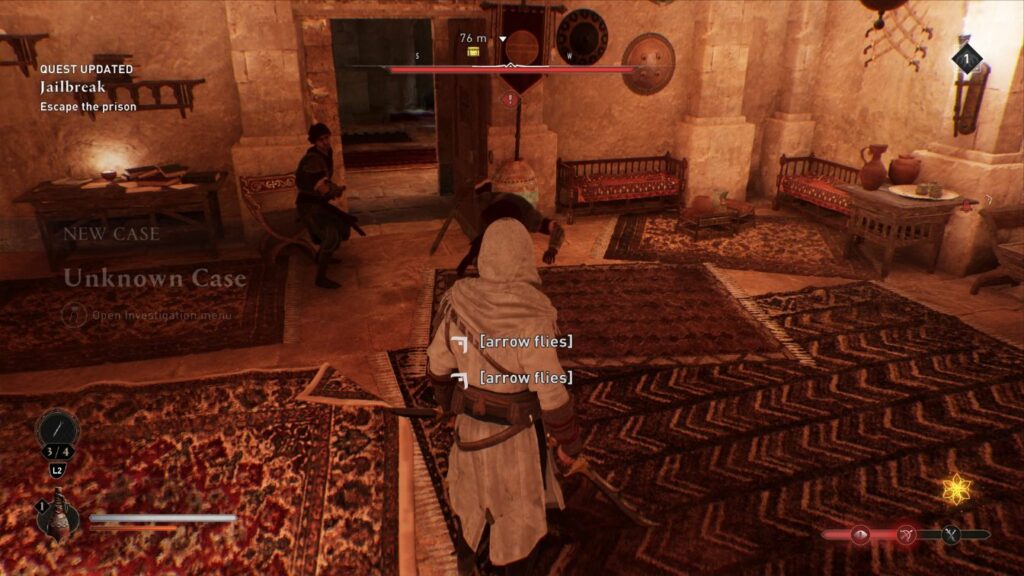 You can use the zipline to run away.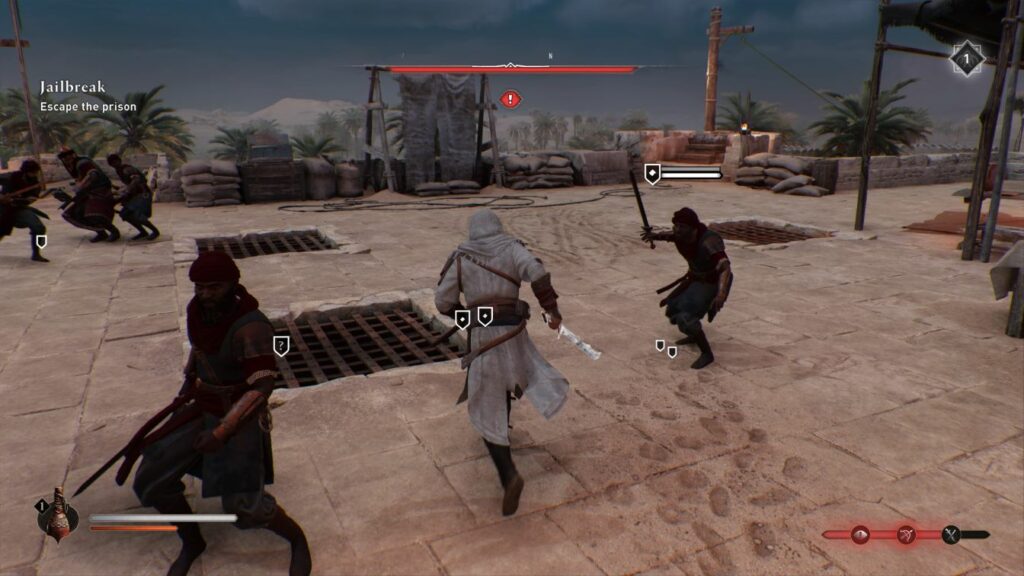 The quest ends here.
---
Related posts:
Assassin's Creed Mirage: Zeroing In Walkthrough & Guide