Fire and Wisdom is a main quest available in Assassin's Creed Mirage.
Your objective is to reach the Abbasiyah Bureau and find Rafiq.
Here's a walkthrough and guide of Fire and Wisdom in AC Mirage.
Reach the Abbasiyah Bureau
Head to Abbasiyah and look for the Hidden Ones Bureau there. The location is shown in the map below.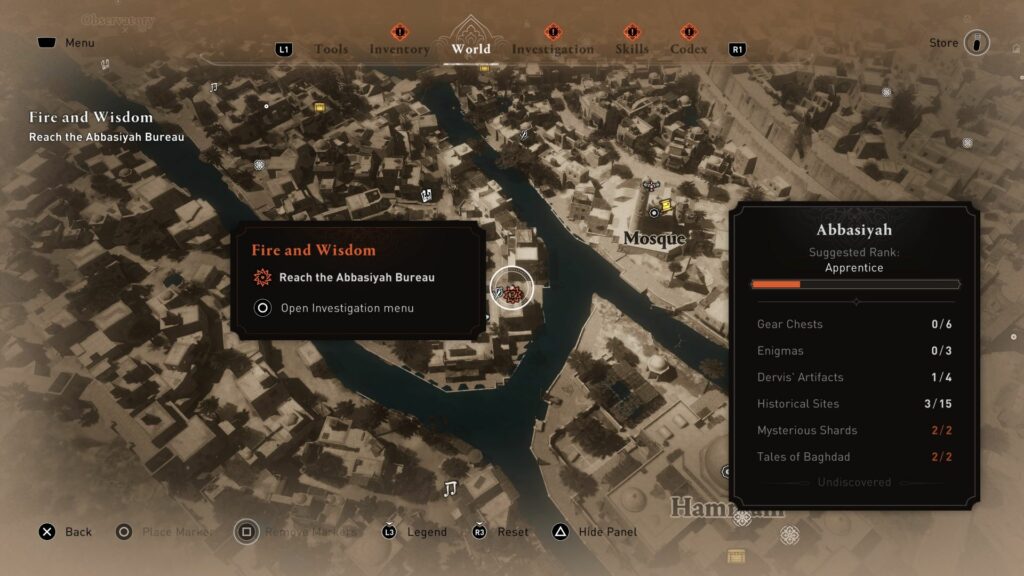 When you're near, use Enkidu to pinpoint the exact location.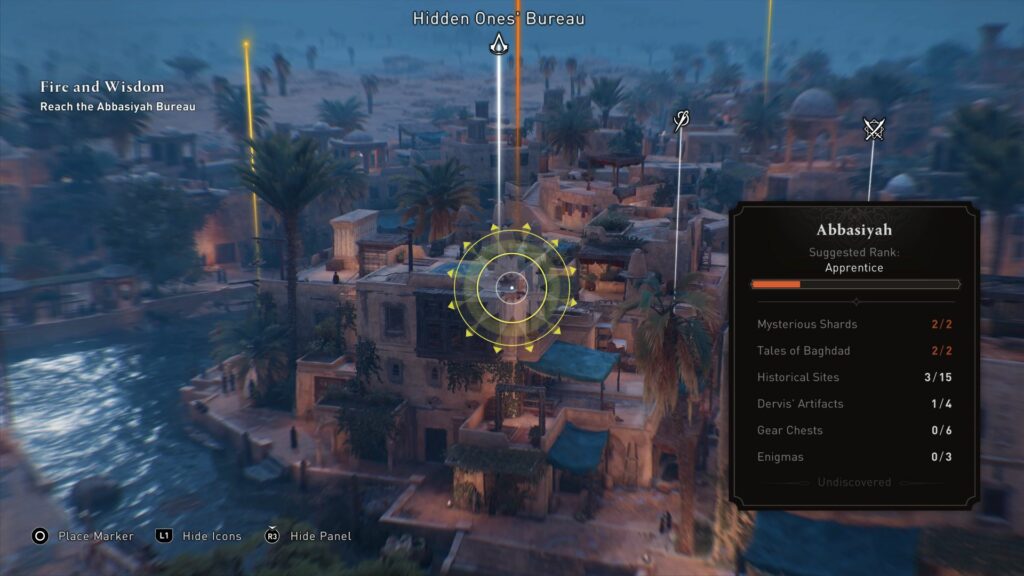 You'll then reach the Bureau.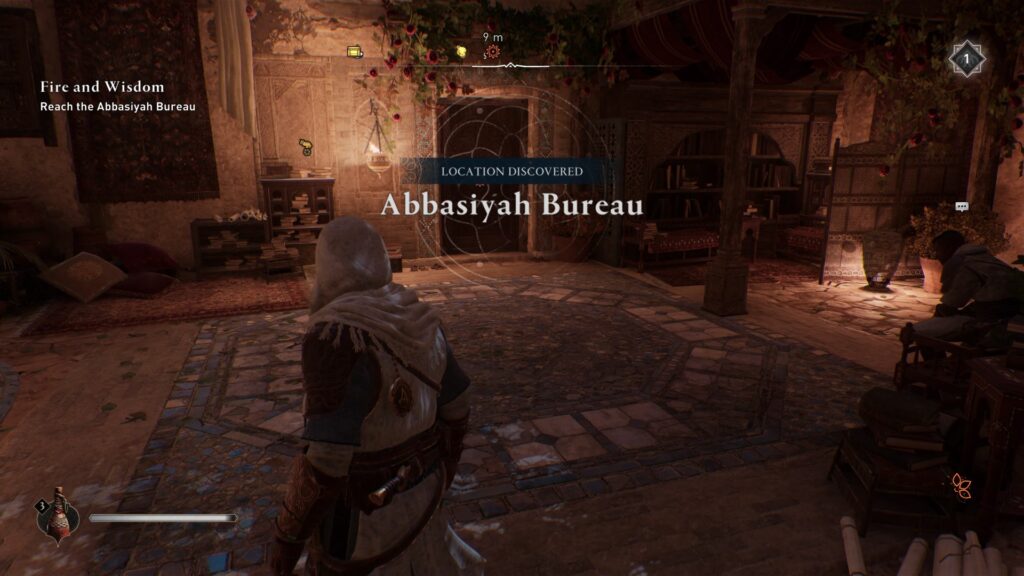 If you had done the quest Blade In The Crowd, Tool In The Shed, Naaji will be there. He'll give you a Power Favor Token for helping earlier.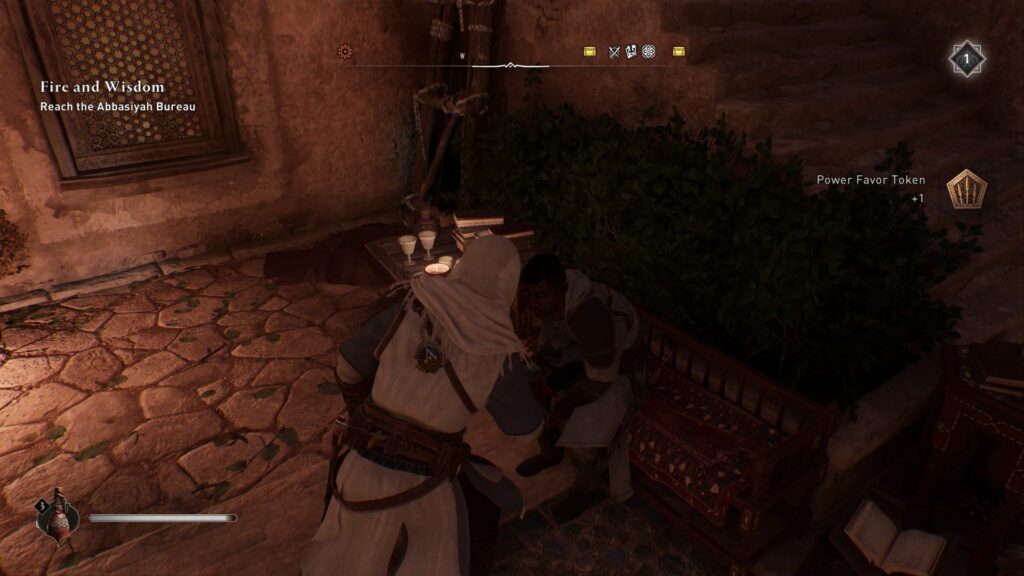 Talk to Tabid / Rafiq inside the Bureau and the quest ends here.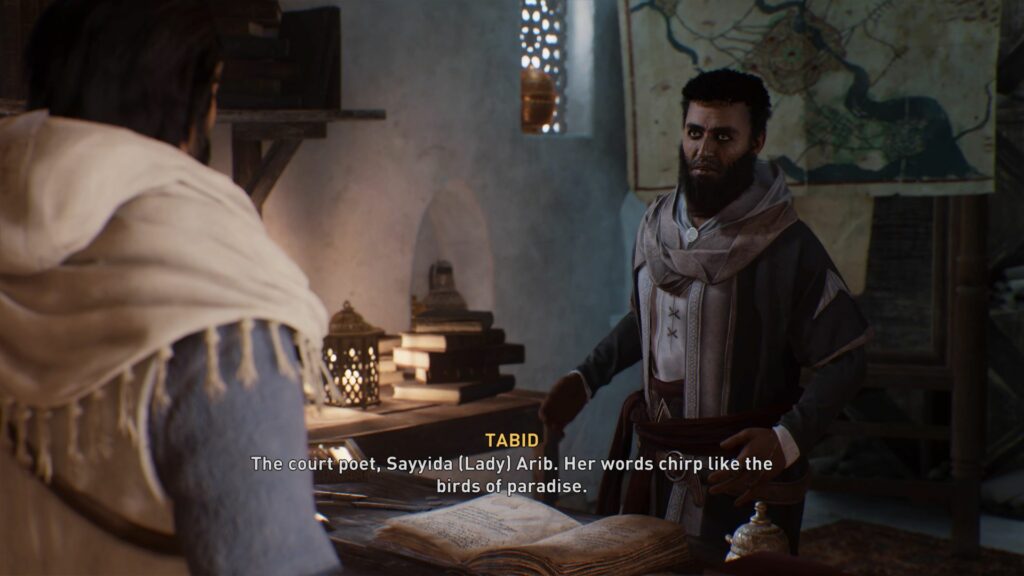 ---
Related posts:
Assassin's Creed Mirage: A Life's Work Walkthrough & Guide
AC Mirage: How To Climb Up The Observatory Viewpoint In Abbasiyah