A Life's Work is a Tale of Baghdad quest in Assassin's Creed Mirage in the Abbasiyah region.
Your objective is to collect three pages (treatises) for Al-Mahani.
Here's a walkthrough and guide of A Life's Work in AC Mirage.
The exact location of the quest is shown in the map below.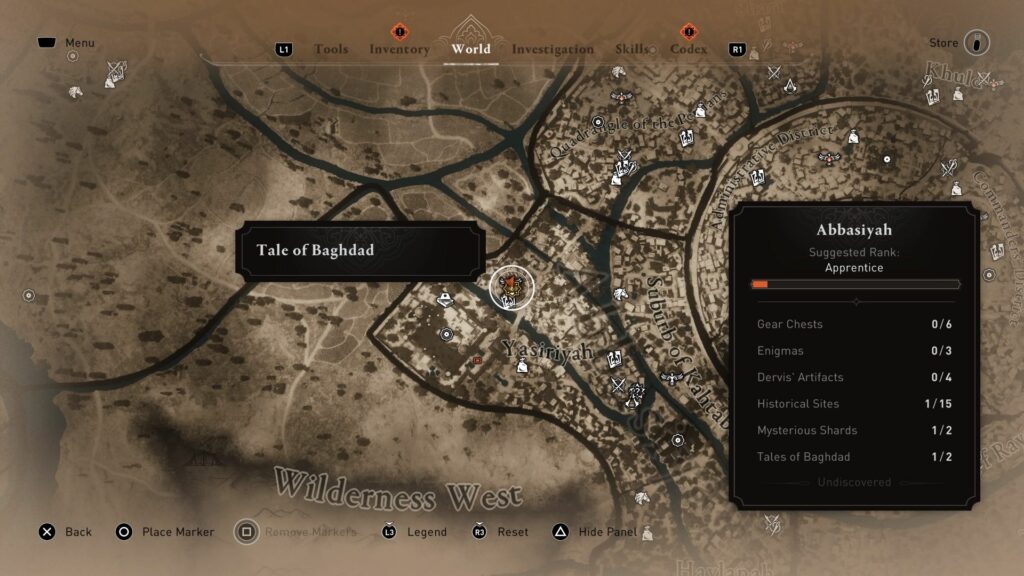 To begin the quest, talk to Al-Mahani who is at the bottom of the Viewpoint there (Observatory).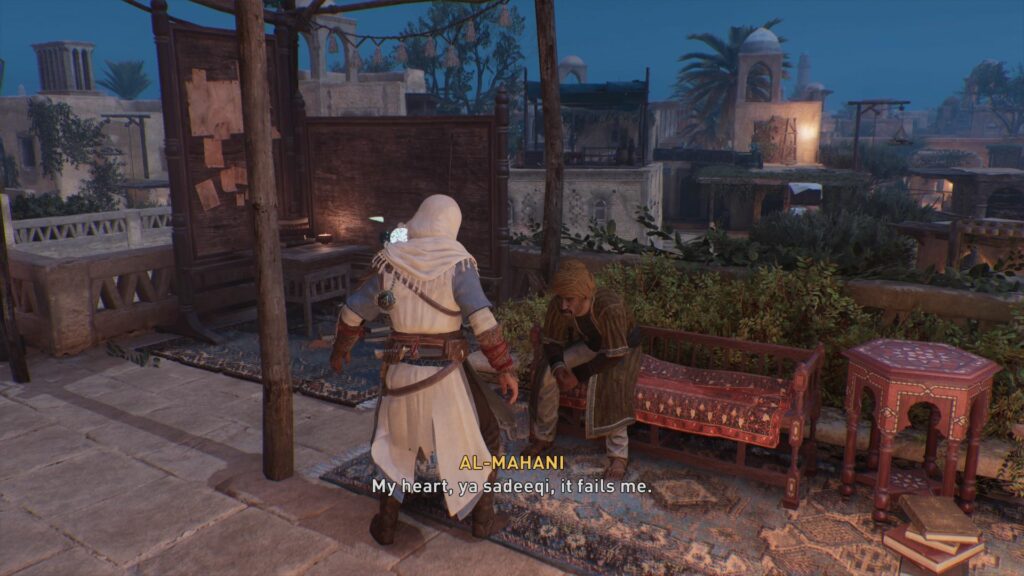 He will then fall down while walking. You will need to help him get up to continue the conversation.
Otherwise, you won't be able progress with the quest and the pages won't appear.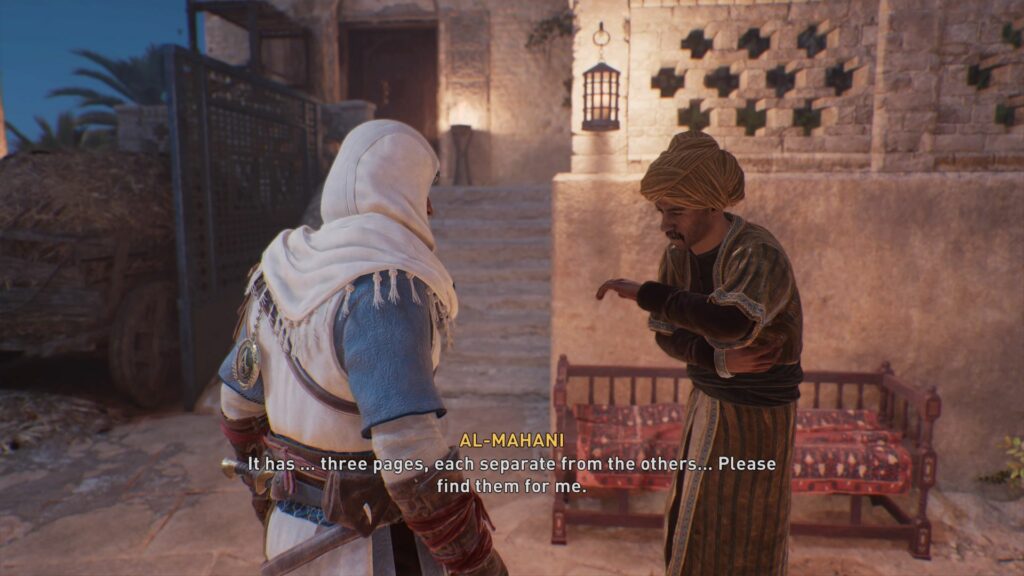 First page location
One of the pages is at the top of the Observatory. From Al-Mahani's location, look up and you'll see that the center of the building is lit.
Climb up there.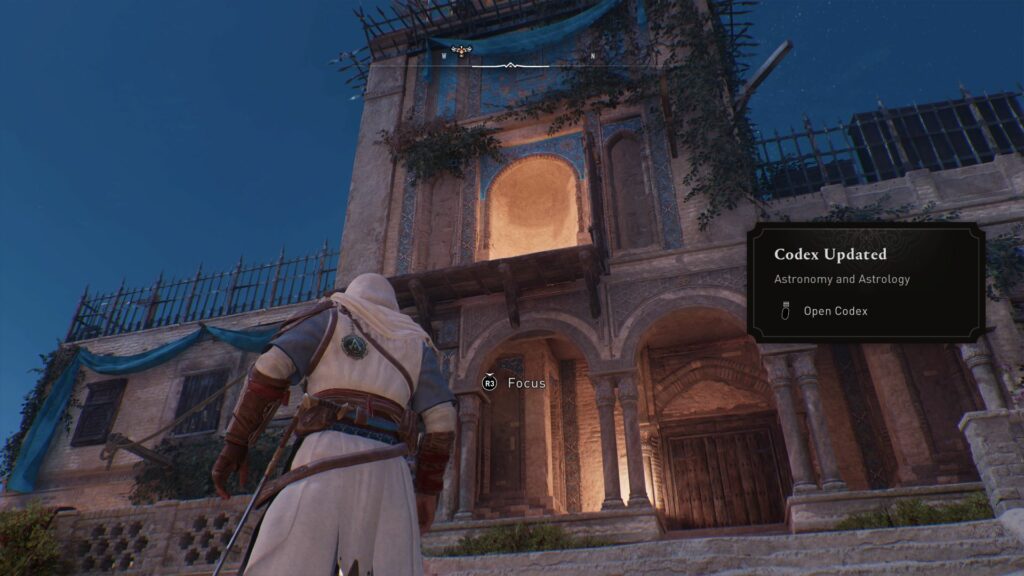 Then, you'll see some bars at the right side. Continue to climb there and make your way into the fenced area.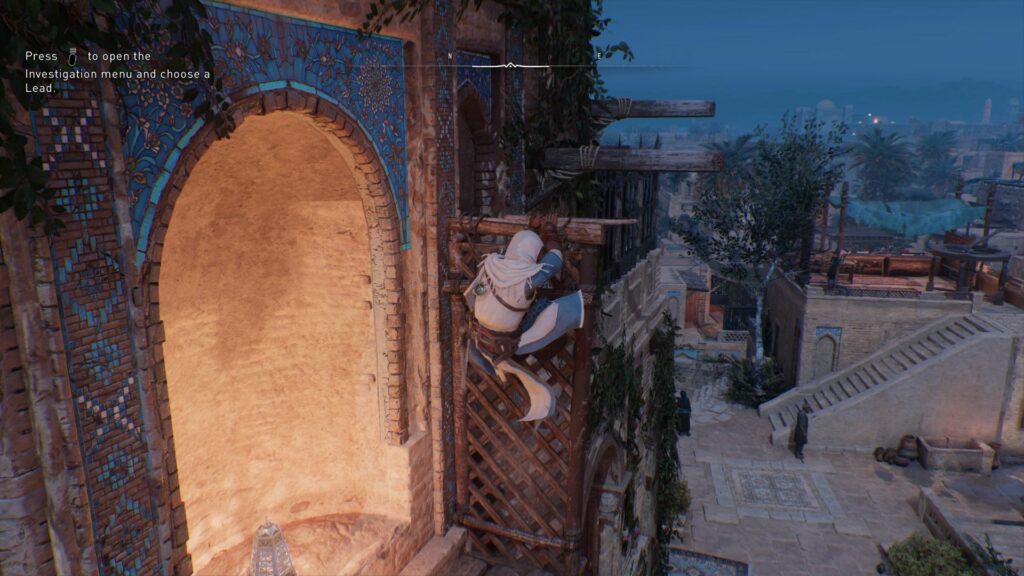 Push the shelf to the right side and climb to the top.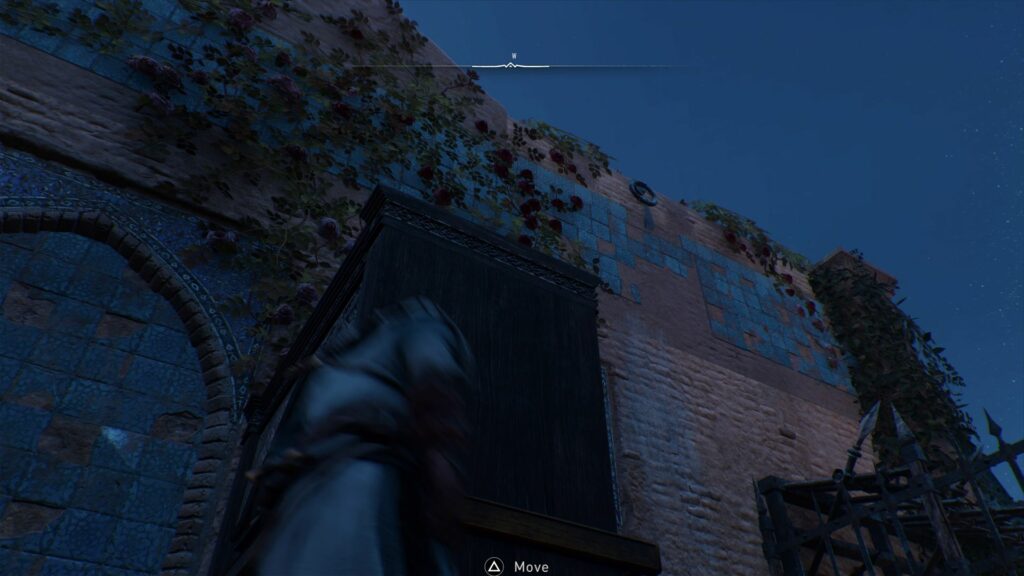 You will see the page here.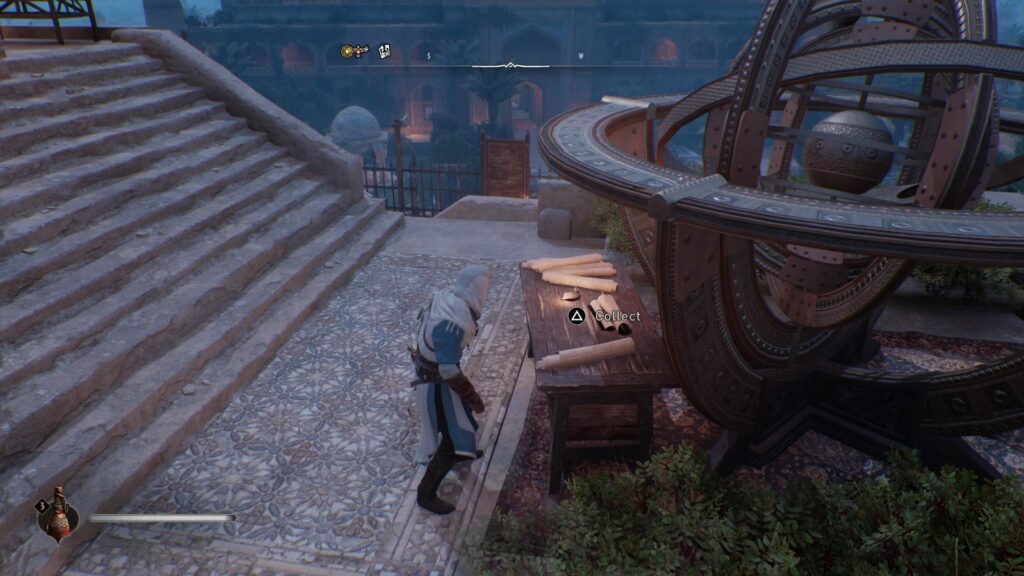 Second page location
Another page is blocked behind a barred door.
Go to the back of the room and you'll see a movable shelf.
Push the shelf to the right side and stand on it. You can use a throwing knife to destroy the bar at the door.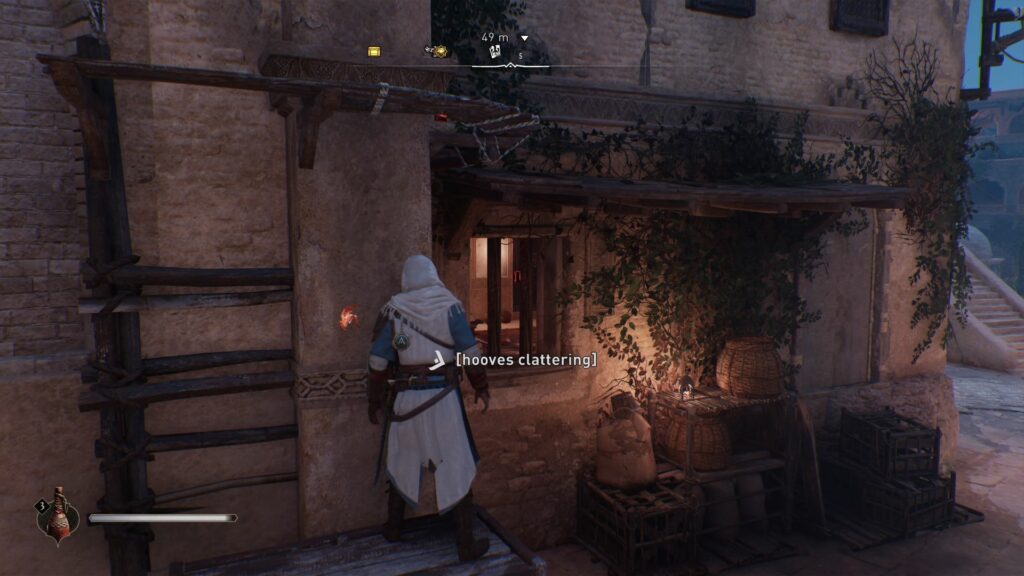 The door is now unbarred. Enter the room and go upstairs to find the page.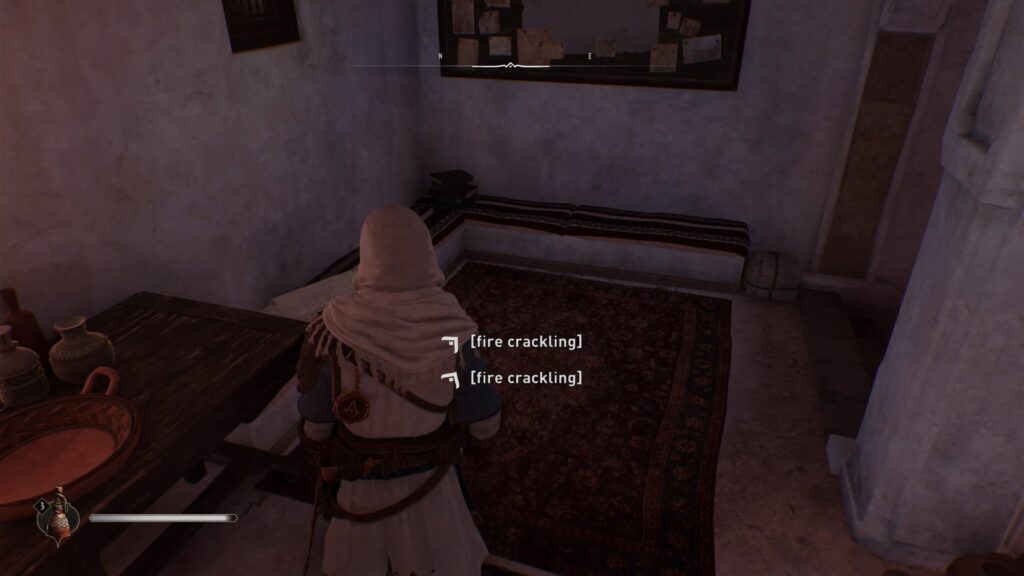 Third page location
The third page is just nearby.
The building on the left of Al-Mahani has it. Use eagle vision to see it.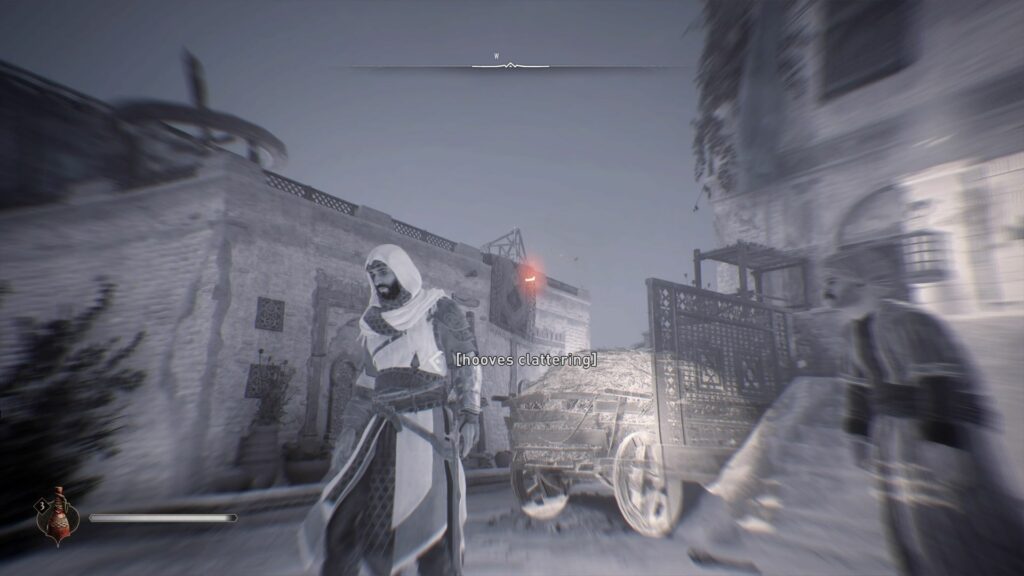 The page will fly away. Chase after it.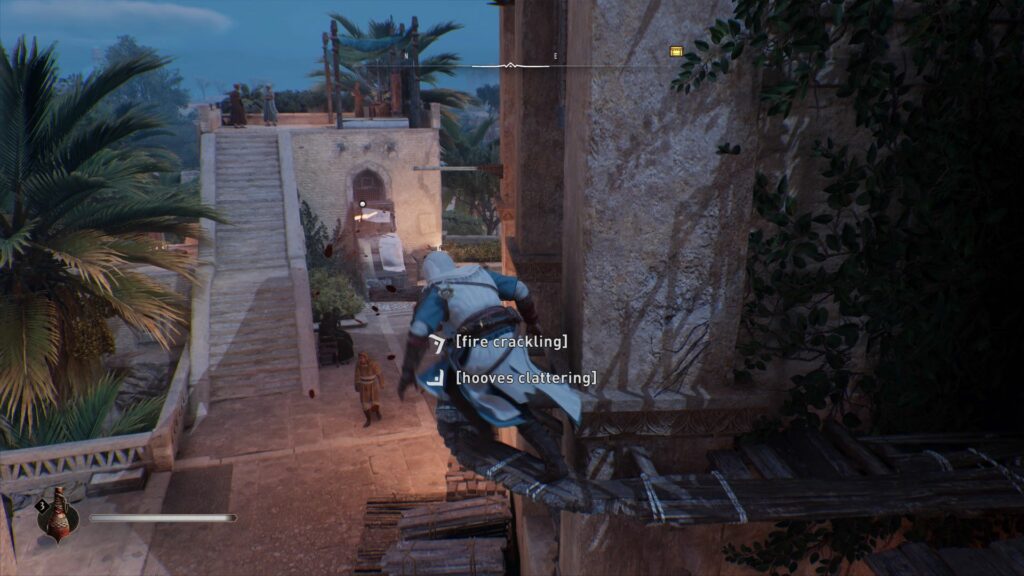 Collect the page here.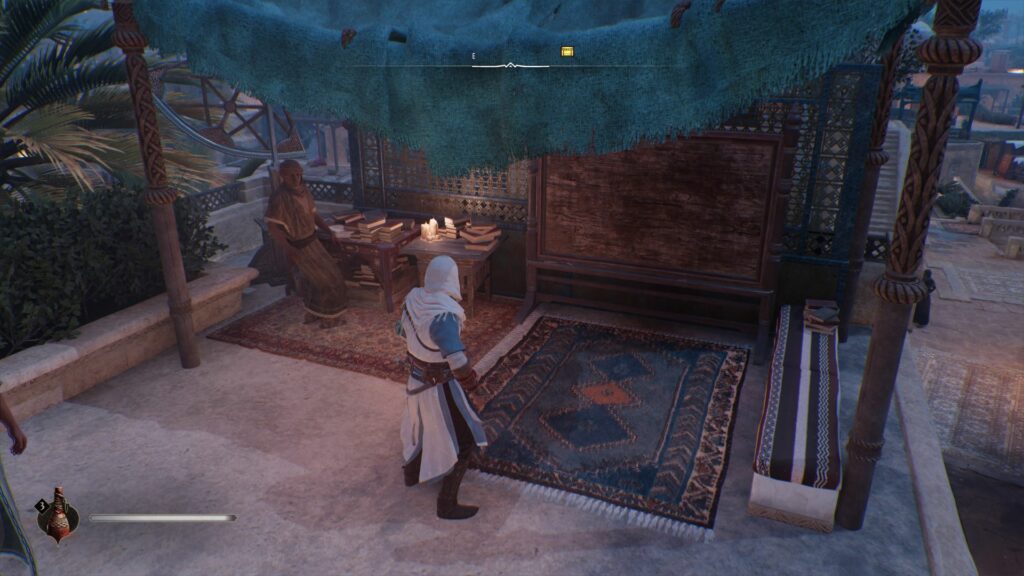 Return to Al-Mahani
Go back to Al-Mahani to return the pages but you'll see that he is dead.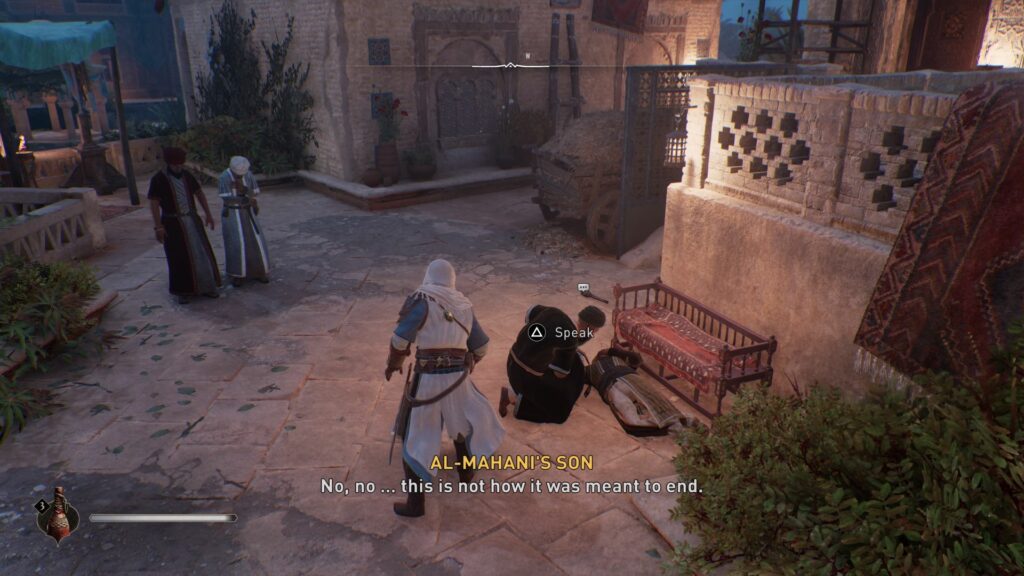 His son is here. You can choose between the treatise mattered most and you mattered most.
I chose the latter and the son was angry with Basim for prioritizing the treatises.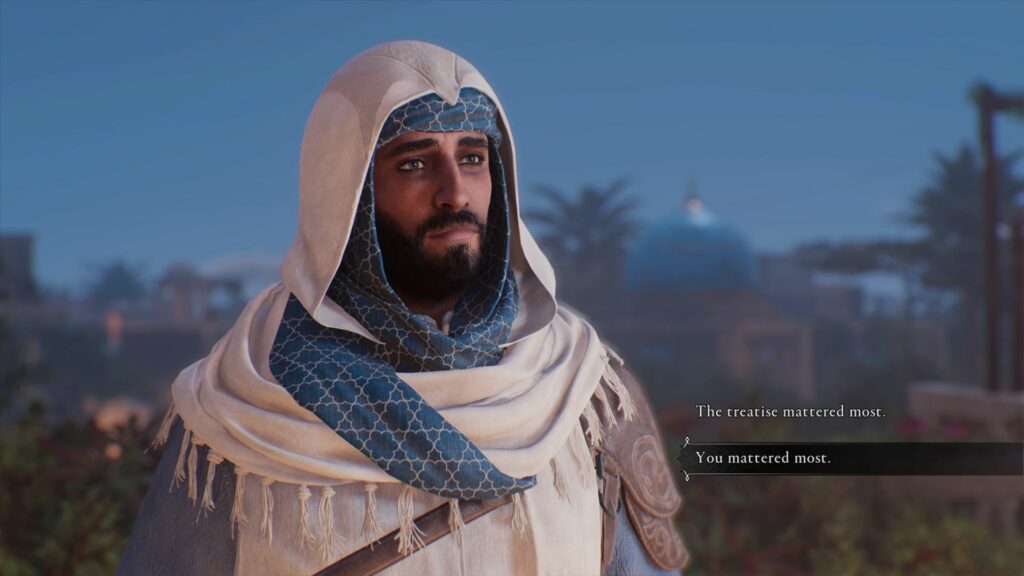 The quest ends here.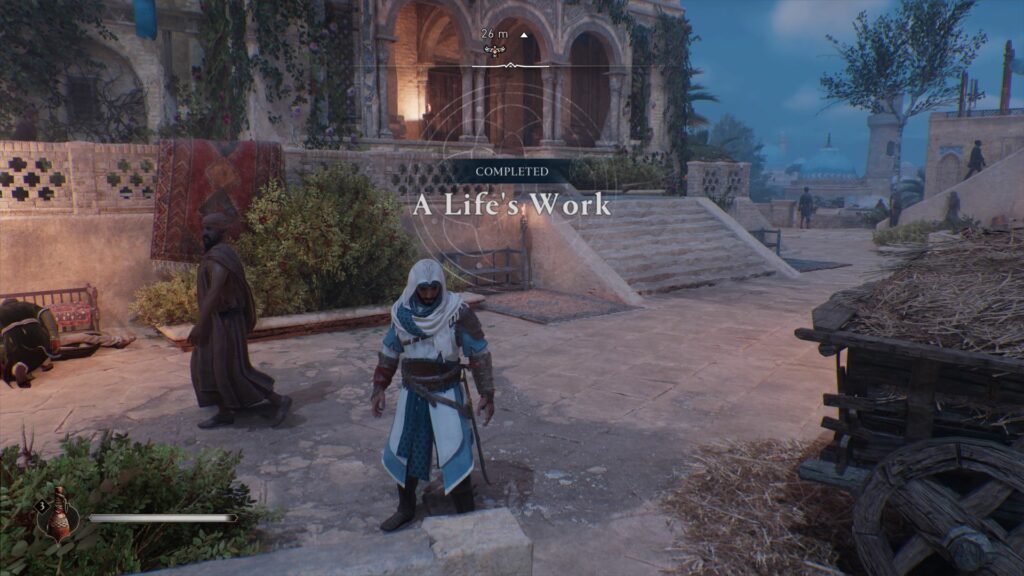 ---
Related posts:
AC Mirage: Mysterious Shards Location In Abbasiyah