There's a Viewpoint in Abbasiyah known as the Observatory in Assassin's Creed Mirage.
It's slightly harder to get up there compared to other Viewpoints.
Here's how you can climb up the Observatory Viewpoint of Abbasiyah in AC Mirage.
The location of the Viewpoint is shown in the map below.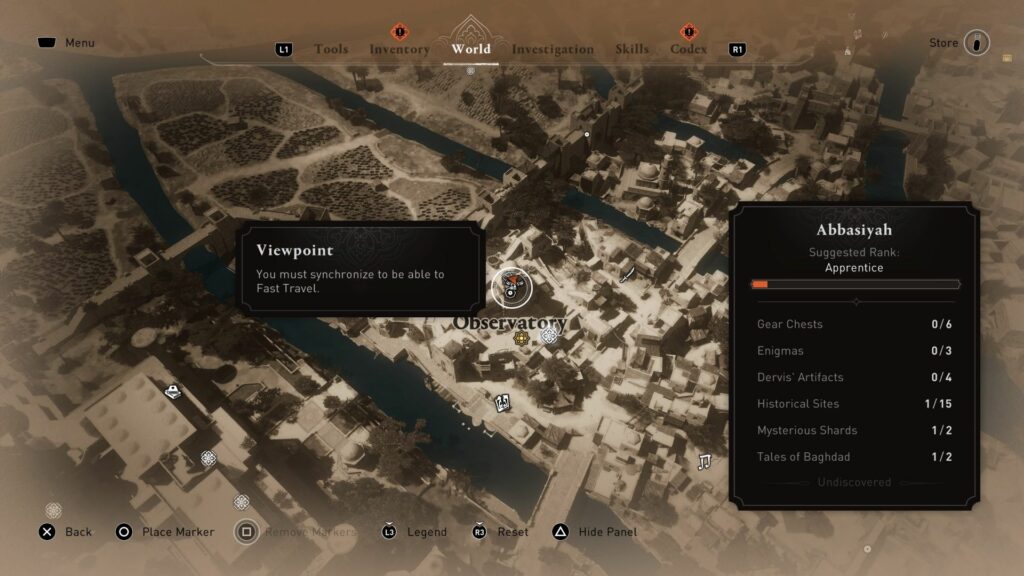 How to reach the top of the Observatory (Viewpoint) in Abbasiyah
When you reach the location, you'll also notice a Tale of Baghdad here. Climbing up will be part of the quest as well.
Look for the side of the building where the middle is lit (image below). Climb up from here.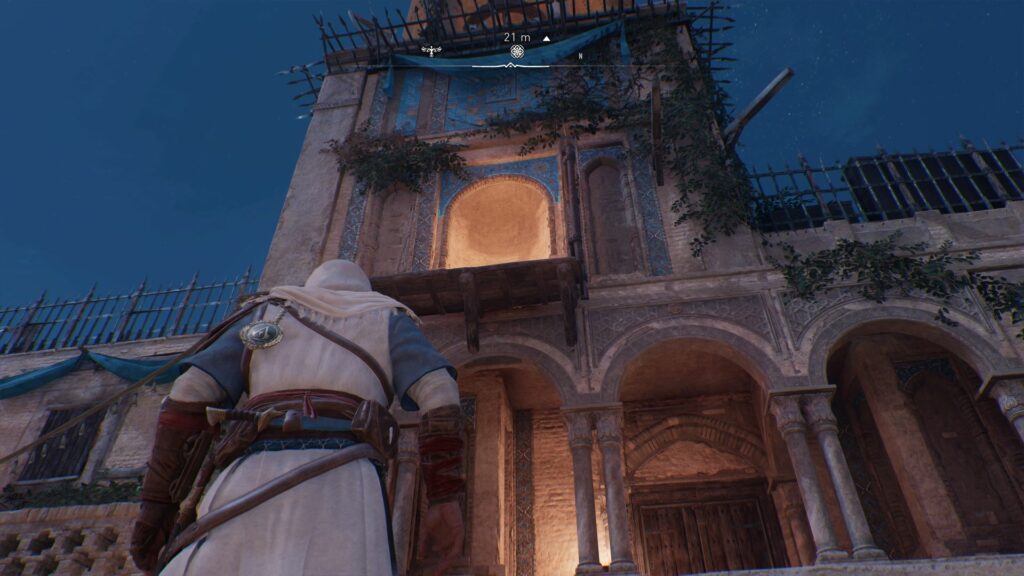 At the middle, you'll see a path towards the right. Go up there.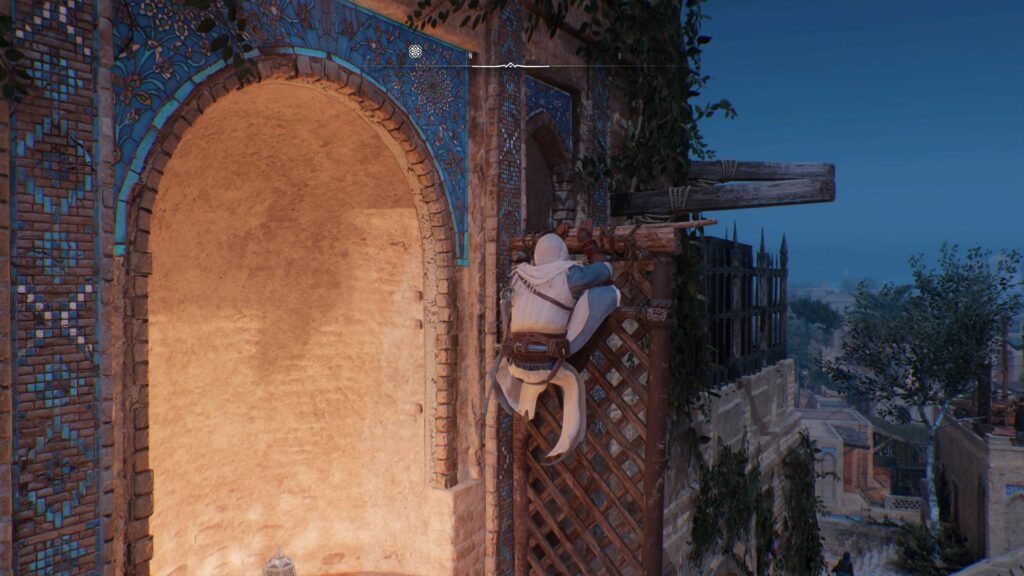 You'll then be able to jump into the fenced area.
Then, push the shelf to the back. Use the shelf to climb up to the top.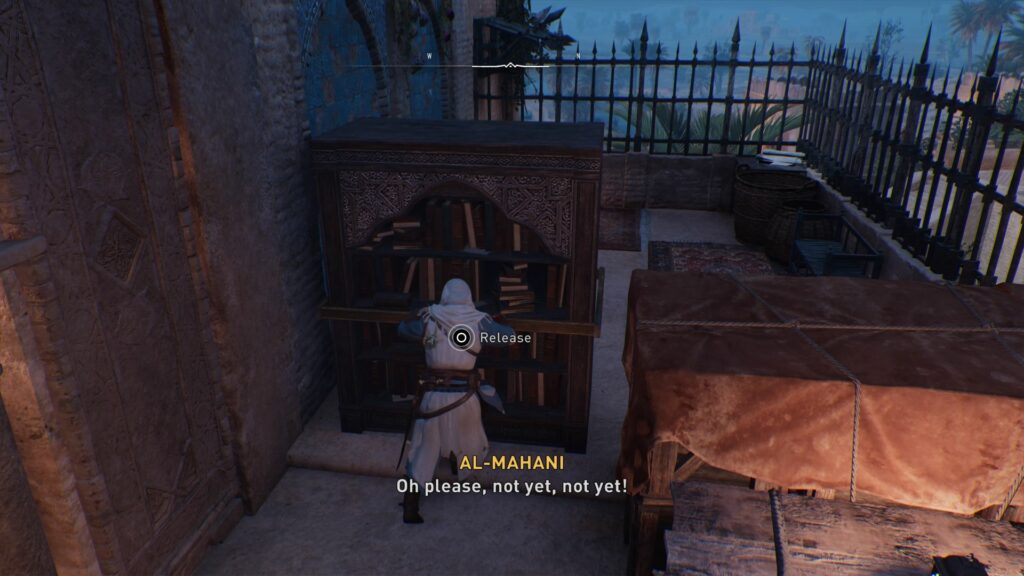 You'll now be able to reach the top of the Viewpoint.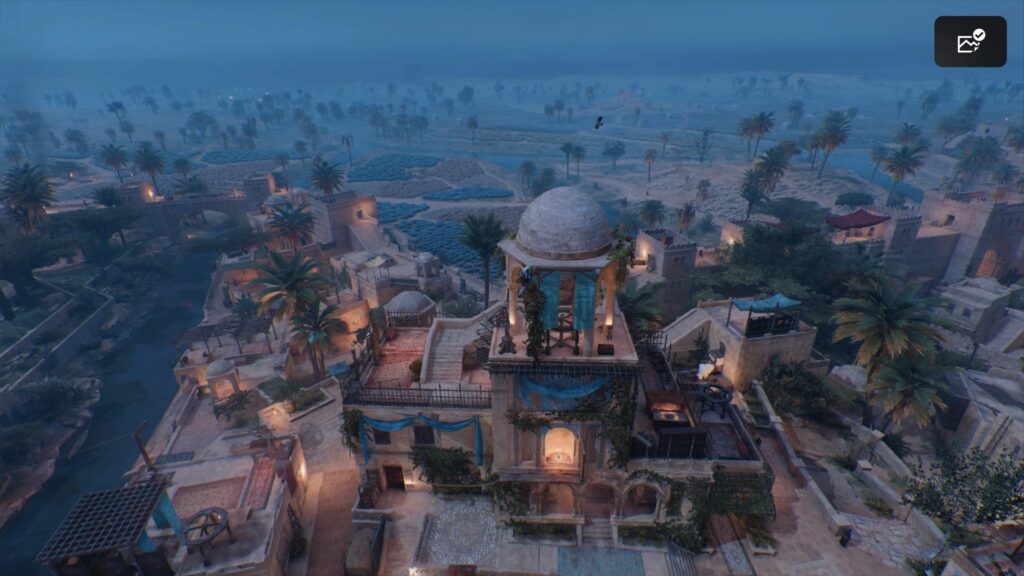 ---
Related posts:
AC Mirage: Mysterious Shards Location In Abbasiyah