Baghdad Bound is a main story quest in Assassin's Creed Mirage.
Your objective is to locate the Hidden Ones Bureau in Baghdad.
Here's a walkthrough & guide of Baghdad Bound in AC Mirage.
Locate the Bureau
Head to the Bureau in Harbiyah. The location is shown in the map below, marked by the quest icon.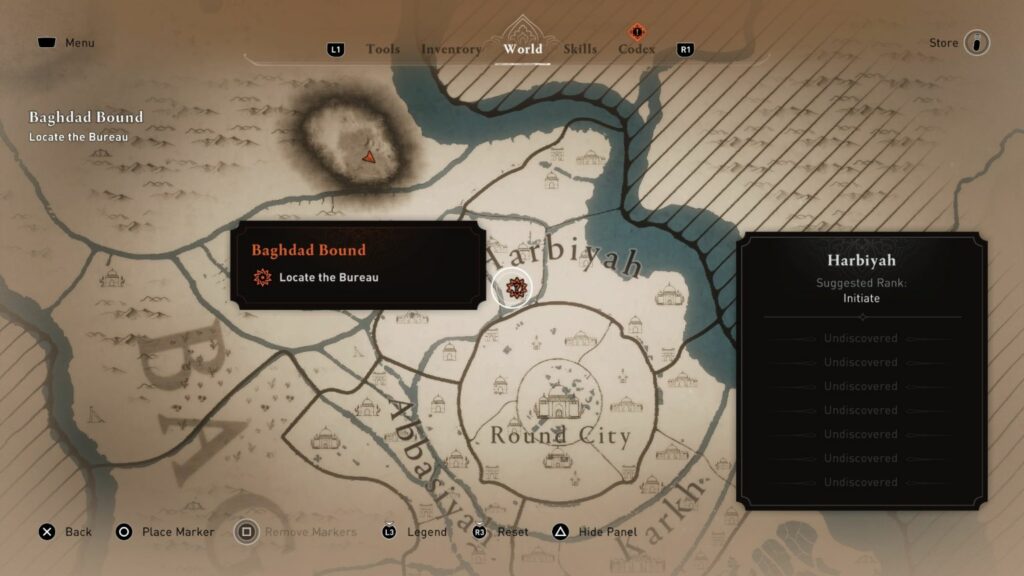 Use the camel and you can just choose to 'follow road' to the destination marker.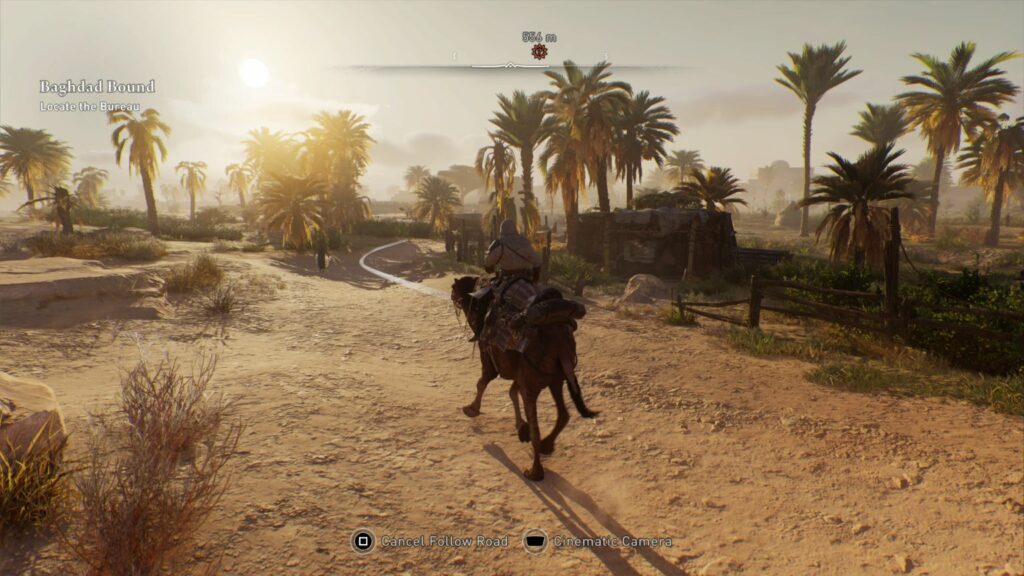 The exact location of the Hidden Ones Bureau is shown in the map below, at the player location.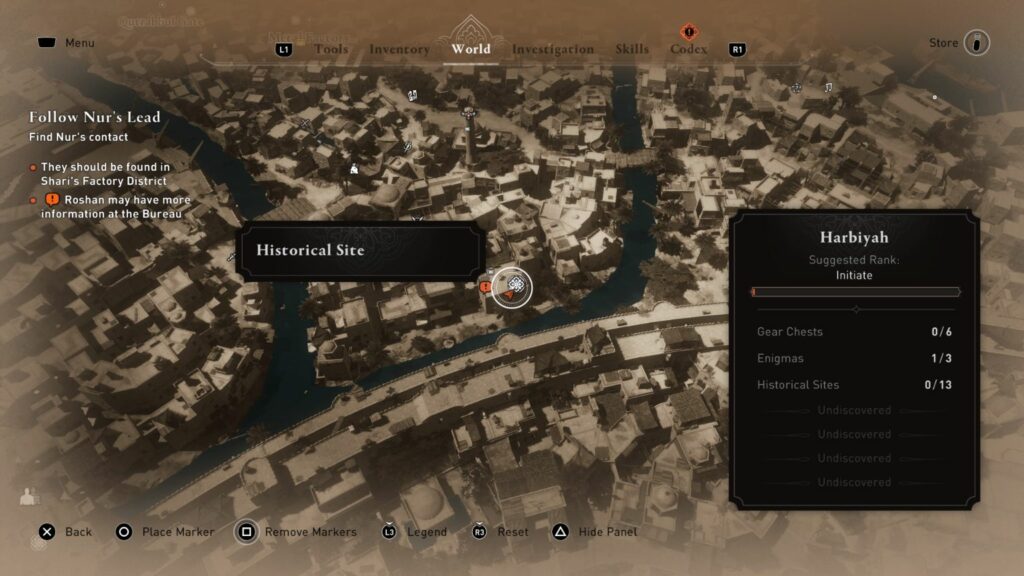 When you're in the area, climb up the rooftop. Look for the building with plenty of vegetation. Enter the Bureau via the gap in the roof.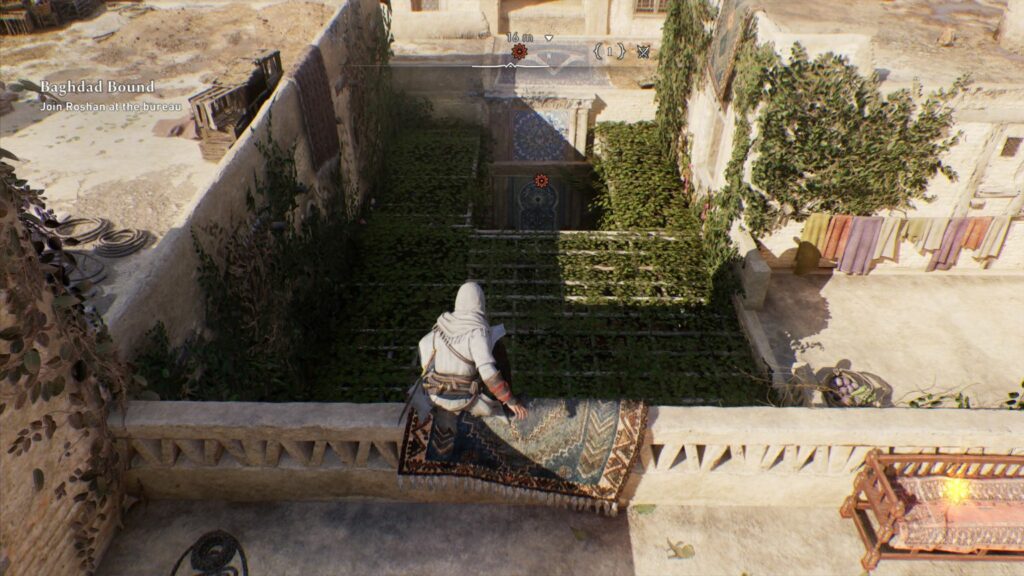 Then, enter the Bureau via the door and you'll meet Fuladh and Roshan again. The quest ends here.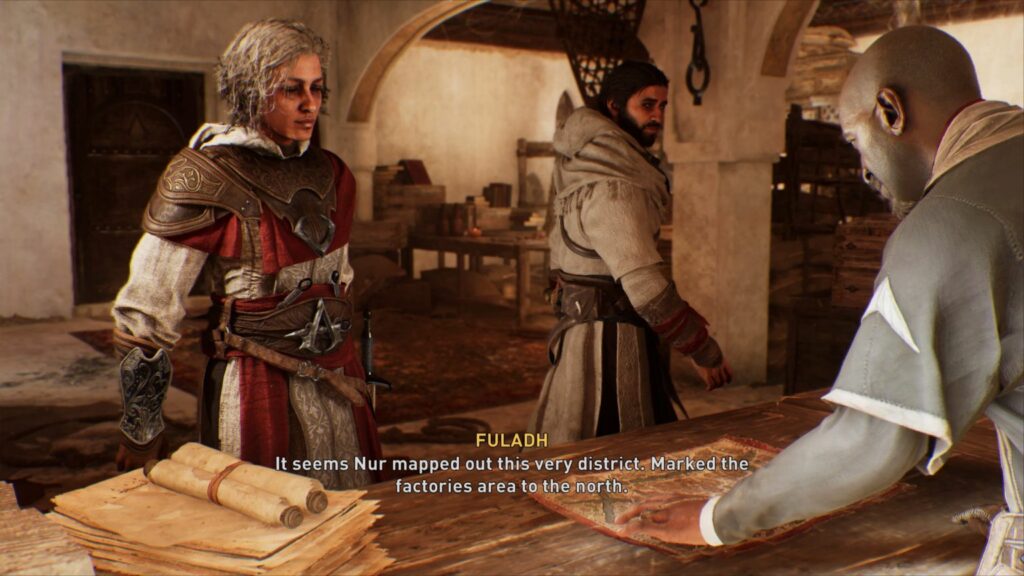 ---
Related posts:
Assassin's Creed Mirage: Taking Flight Walkthrough & Guide