Water Rats is another side quest in Assassin's Creed Origins in Siwa.
Your task is to help clear out (kill) the bandits from a nearby cave.
Here's a walkthrough of Water Rats in Assassin's Creed Origins.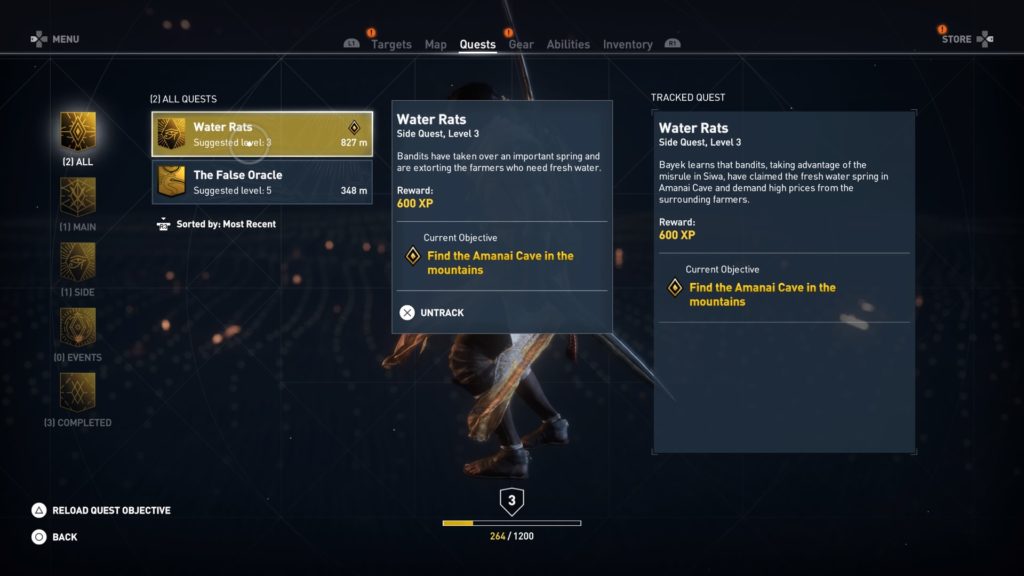 This quest is recommended for those level 3 and above.
Overview of Water Rats
1. Look for Amanai Cave
2. Kill the bandits
Look for Amanai Cave
The first objective is to look for Amanai Cave in the mountains. You can find it at the exact location shown in the map below.
As you get close, you can use Senu to pinpoint the place.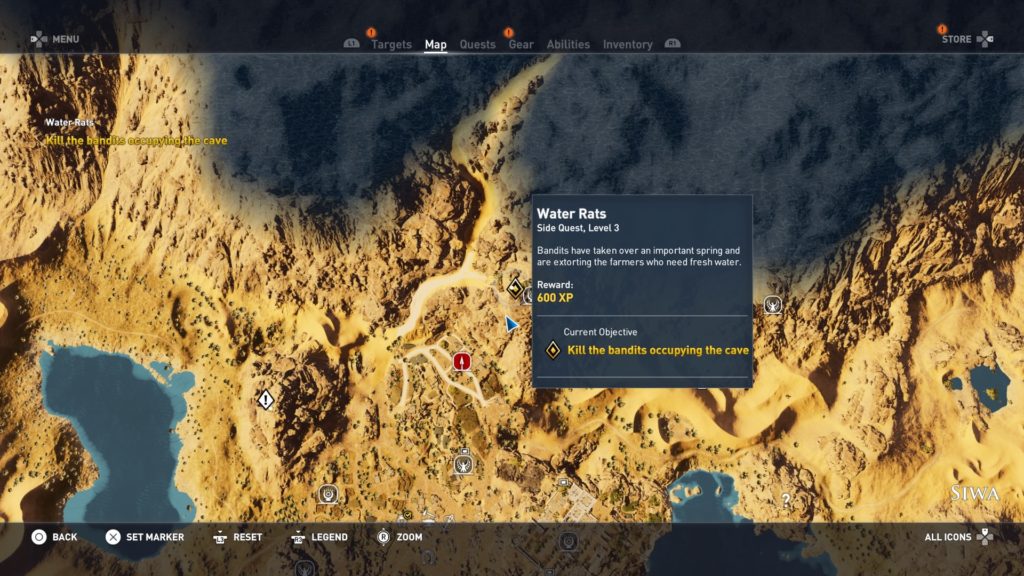 The entrance of the cave is somewhere in the middle, and it's not too high up.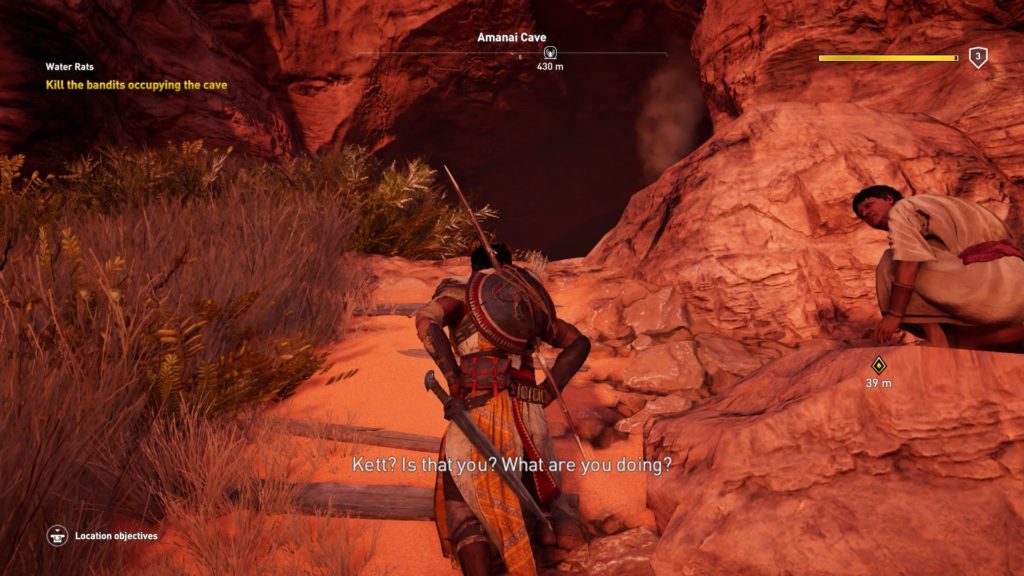 Kill the bandits occupying the cave
After entering the cave, you'll meet with different groups of bandits. Some are standing guard on the same level as the entrance. Kill all of them first.
There are also plenty of items to loot here.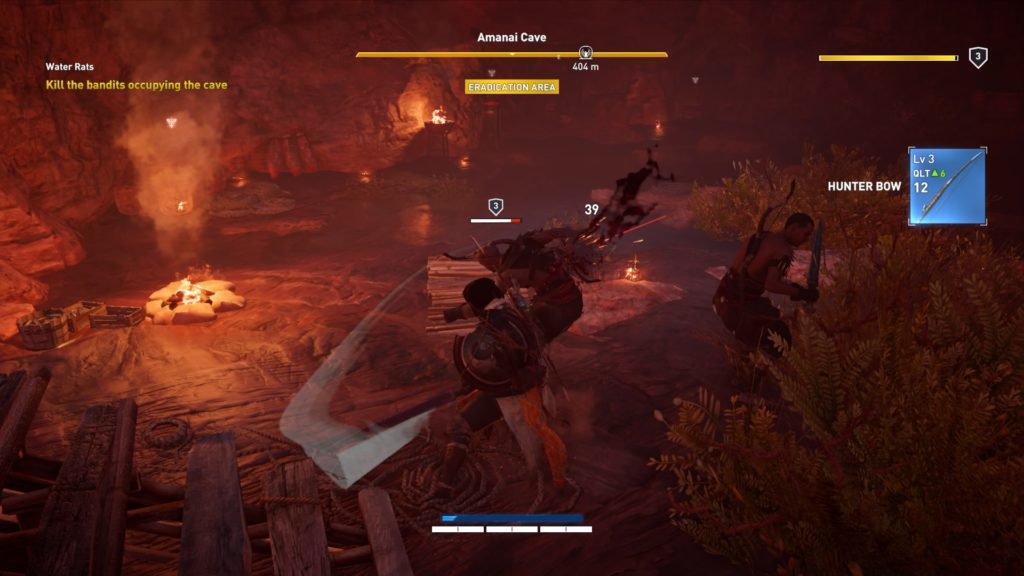 There are 3 treasures in total for this Amanai Cave. After defeating those at the higher levels of the cave, you can find the rest of them at the lower levels.
Keep walking inside and you'll discover a few more.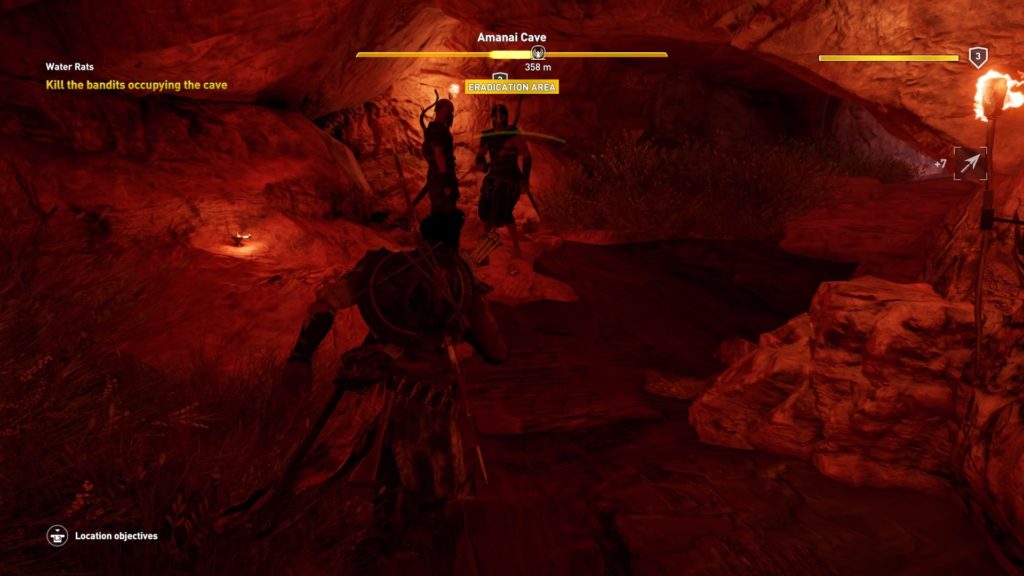 The quest completes once you've eliminated every single bandit.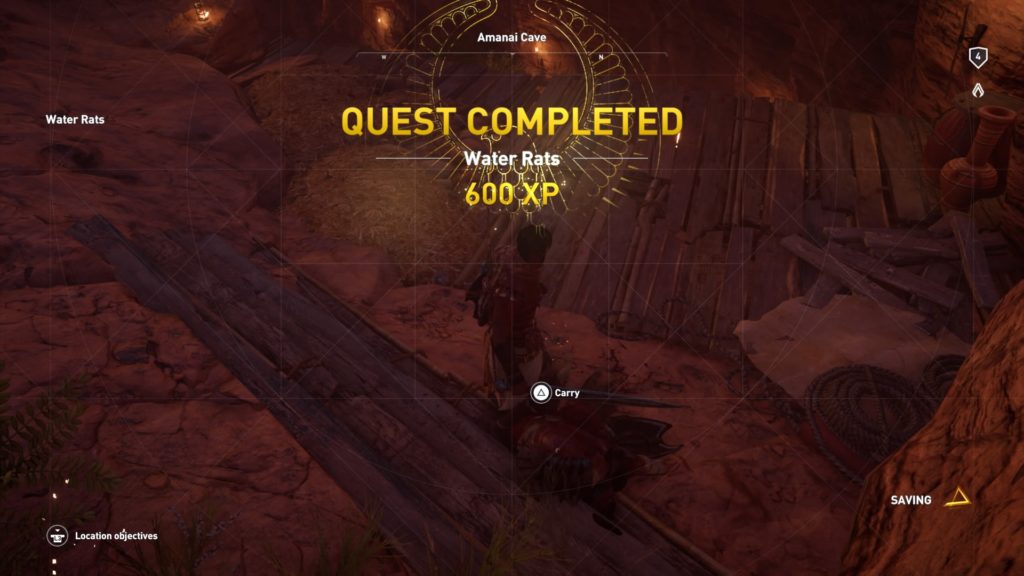 Reward: 600 XP