Old Times is a side quest in Assassin's Creed Origins that begins in Kanopos Nome.
Your task is to meet up with Claridas, an old friend from the town of Siwa.
Here's a walkthrough of Old Times in AC Origins.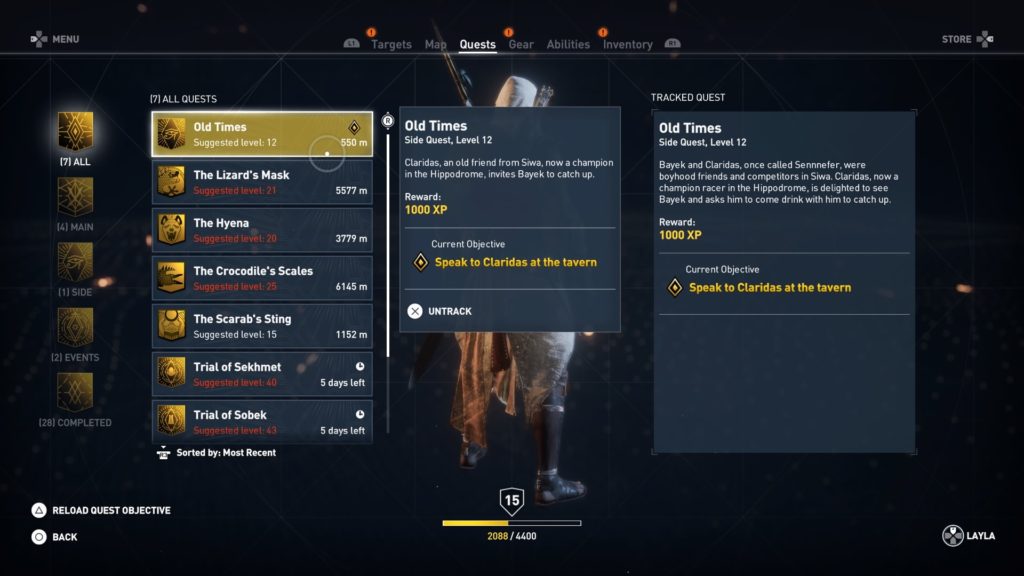 Recommended level for this quest: Level 12
Summary of Old Times
1. Talk to Claridas (Sennefer)
2. Speak to Claridas at the tavern
3. Follow Claridas
4. Fight Claridas
Talk to Claridas (Sennefer)
To begin the quest, talk to Claridas at the Hippodrome. His location is shown in the map below.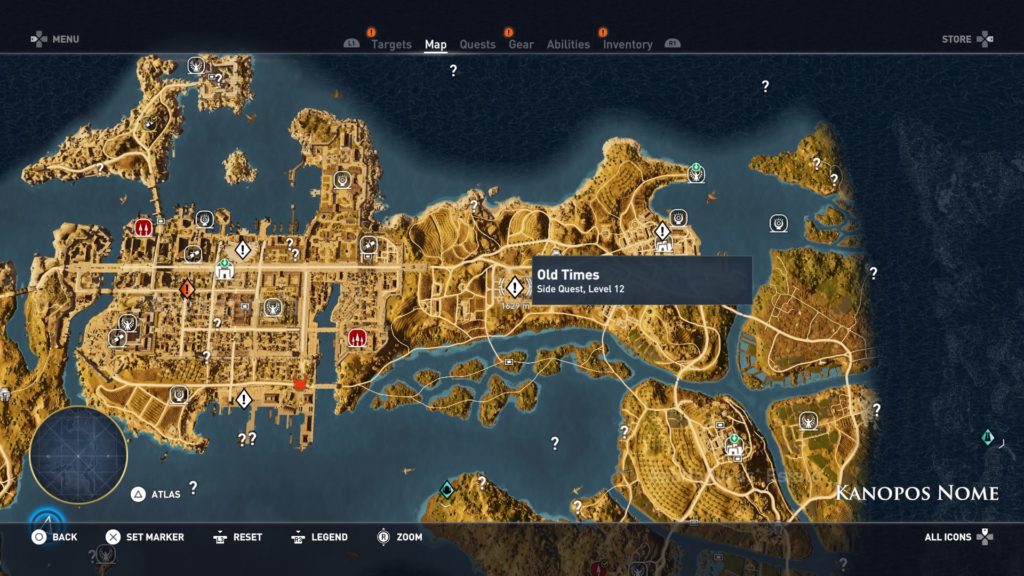 You will find him in the crowd.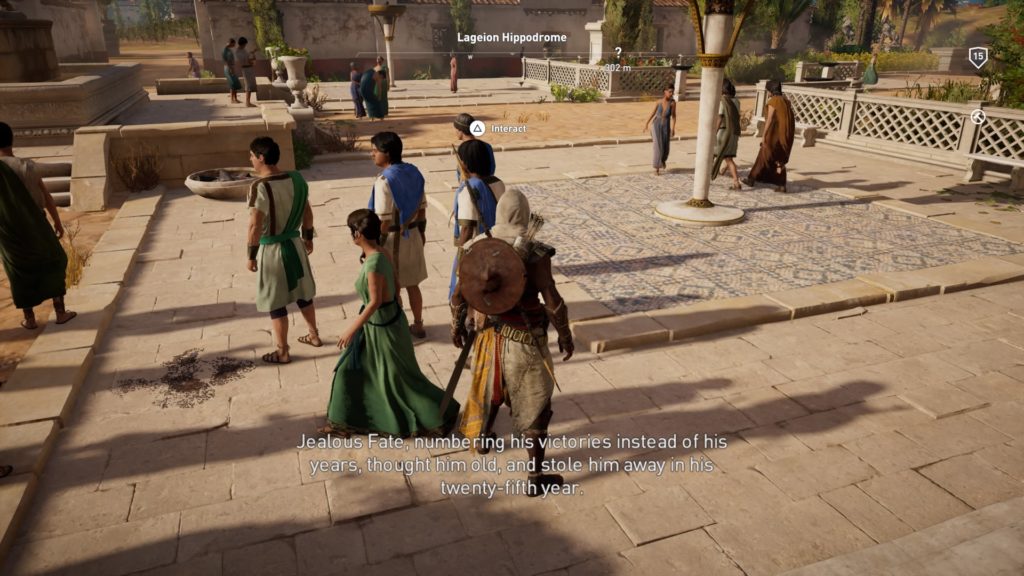 Speak to Claridas at the tavern
Once known as Sennefer, he wants to catch up with you at the tavern.
Get to the tavern at the location shown below.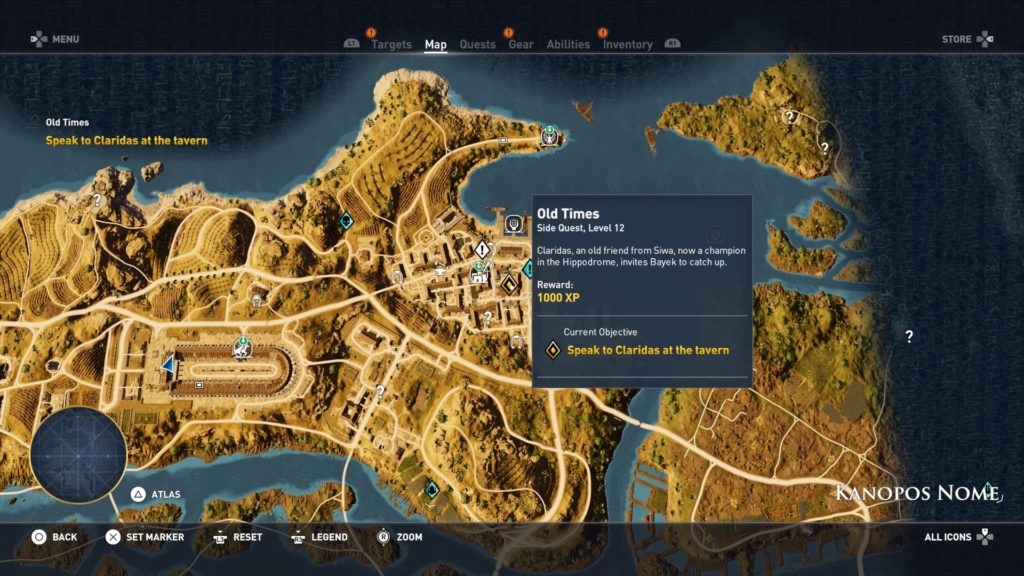 When you get there, a cutscene will load, where Bayek drinks with the group.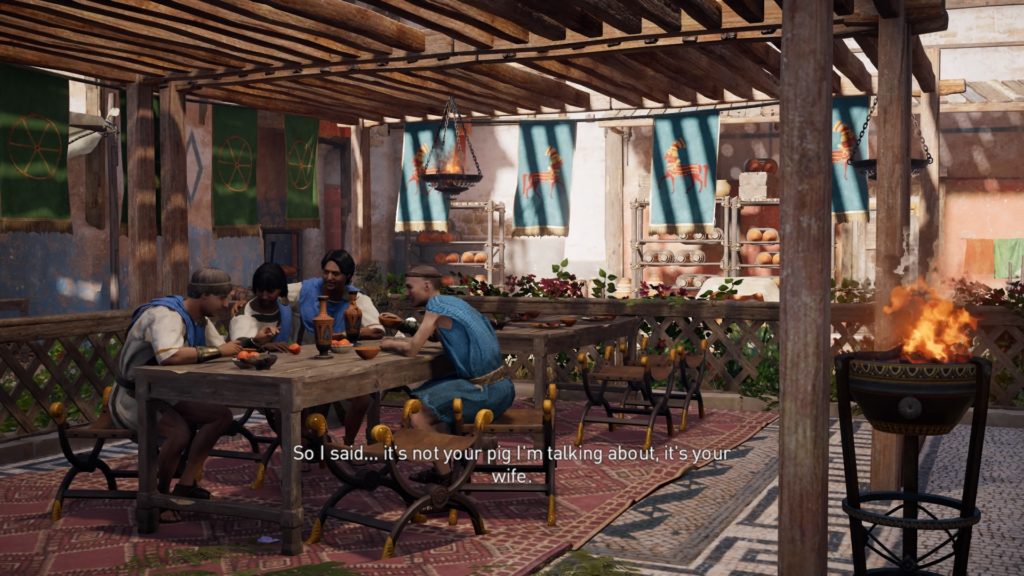 Follow Claridas
After the cutscene, follow Claridas out of the tavern as he has something to show you.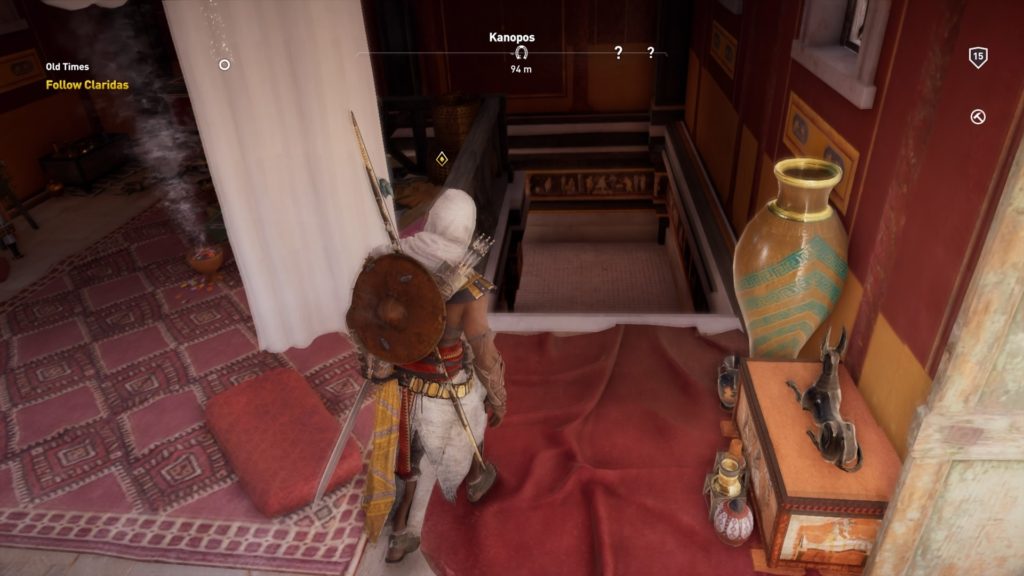 You will both walk in a drunken state.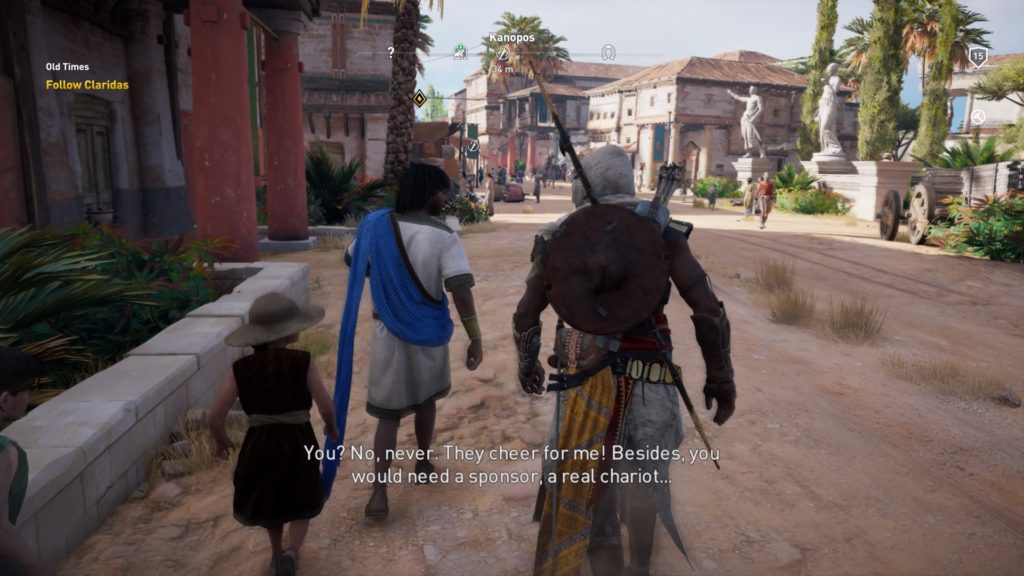 Fight Claridas
In a drunken brawl, defeat Claridas with your bare hands. It's quite an easy fight.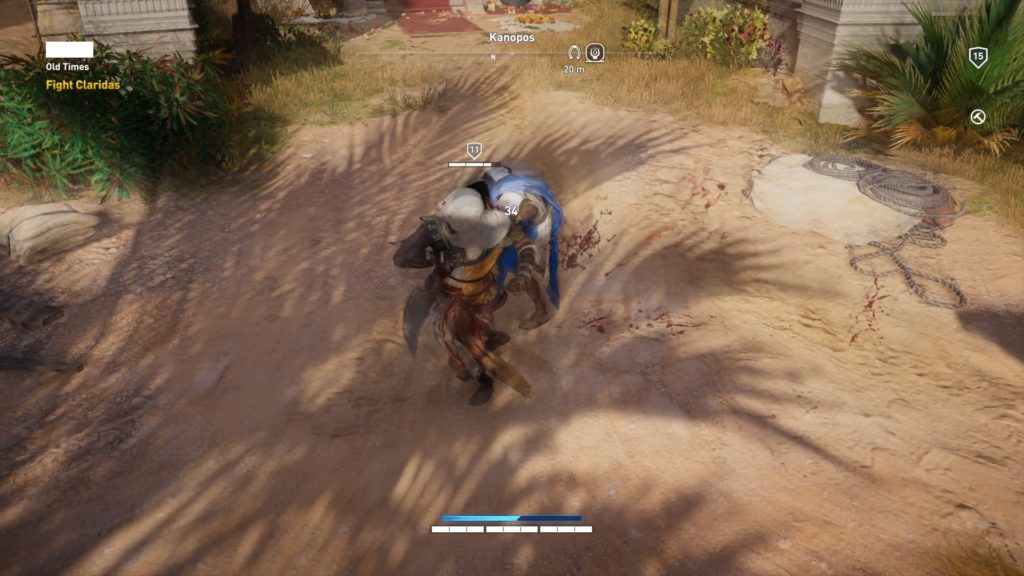 The quest completes after the cutscene.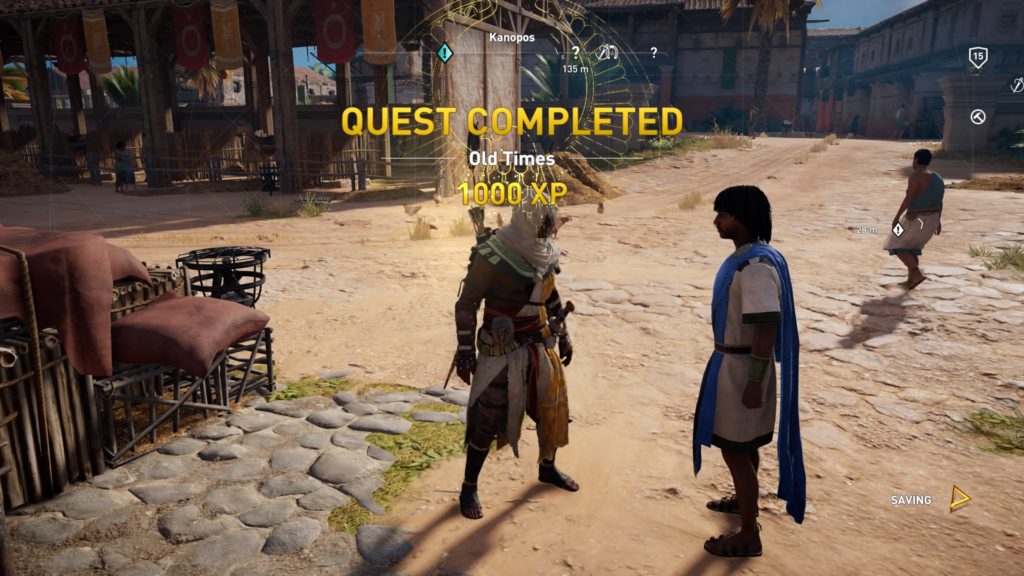 Reward: 1,000 XP