Convoluted, confusing, and iconic all of the same time, very few gaming franchises are as polarizing as Capcom's Resident Evil series.
Arguably the franchise that started the entire survival horror genre with the release of the first game of the series in 1996, Resident Evil has gone on to become one of the most memorable franchises in video game history.
However, as the saying goes, you can't make an omelette without cracking a few eggs, and the Resident Evil series have made a couple of oopsies in the past.
With the Resident Evil 2 remake firmly re-establishing the series as the king of the genre, and a rumored remake of Resident Evil 3 on the way, as well as a potential movie series reboot, we decided to take a look back at some of the franchise's finest and worst moments.
Below, we ranked every core Resident Evil title released, starting with the worst and down to the very best.
11. Resident Evil 6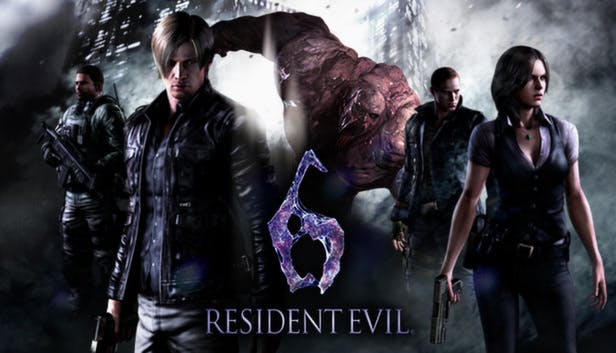 You know a game is so bad that it forced its developers and publishers to rethink everything.
Resident Evil 6 is arguably the game to blame for the current status of the franchise, which is both a good thing and a bad thing. Without it, we probably wouldn't have seen Resident Evil 7 and the Resident Evil 2 remake, which helped reinvigorate fan interest in the franchise and helped it appeal to the modern audience.
On the other hand, could you have imagined if Capcom kept on going the same direction that Resident Evil 6 did?
Resident Evil 6 and its four very different and confusing campaigns was easily the franchise at its absolute worst, bar none.
10. Resident Evil 5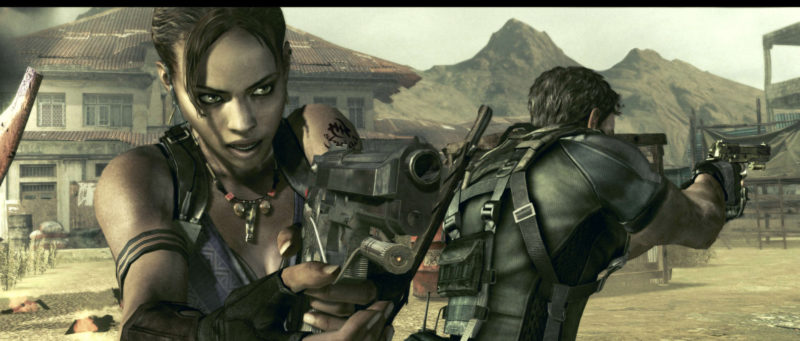 You could literally swap both Resident Evil 5 and Resident Evil 6's places on our list, and we wouldn't really care.
Both games were just plain awful.
The only reason why we ranked Resident Evil 5 above its more-reviled sequel is that, despite it suffering from a couple of technical and gameplay issues, it was still somewhat memorable than the game that followed it, which, although was executed smoothly, just had terrible vision for what a Resident Evil game should be.
For what it's worth, Resident Evil 5 did great by essentially copying what made Resident Evil 4 great.
Unfortunately, what makes it so bad is that it lacked any genuinely fresh or new ideas, while incorporating elements that muddied the few interesting moments and encounters that the game had going for it, including but not limited to, arguably the worst AI in the franchise and some of the cliché villains in the series.
Resident Evil 5 was an experiment to create a survival horror game with action shooter elements that went horribly wrong.
9. Resident Evil Revelations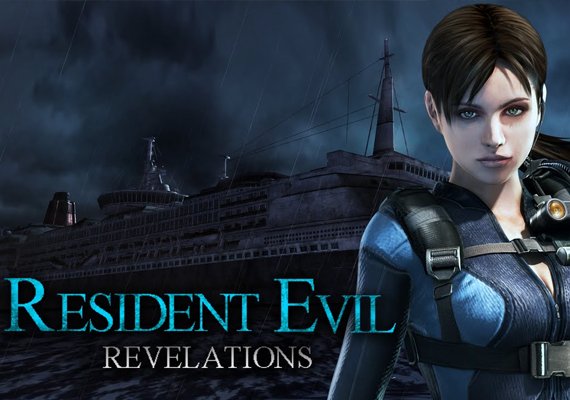 Finally, we are at a point where the the games are starting to get good.
Released in 2012, in between the messes that were Resident Evil 5 and Resident Evil 6, Resident Evil Revelations was generally received as a solid throwback to the tried-and-tested formula of the franchise.
From cheesy dialogue to cheap jump scares and the same creepy killer vibe that the franchise once prided itself on, Resident Evil Revelations did just enough to bring players back to the roots of the franchise.
But, of course, it wasn't any better than any of the other more classic titles that preceded it, which explains its relatively low ranking.
It also doesn't help Resident Evil Revelations' case that Capcom decided to break up the tension by introducing brain-dead side missions for absolutely no reason.
Make no mistake. The doomed Queen Zenobia cruise liner makes for one of the franchise's best settings.
It was hair-rising and dark, as it should be, filled with nightmare inducing hallways and chilling sound work that will have your mind going to not-so-pleasant places as you wander through a ship that surprisingly feels at home for fans who had missed this kind of setting.
8. Resident Evil 0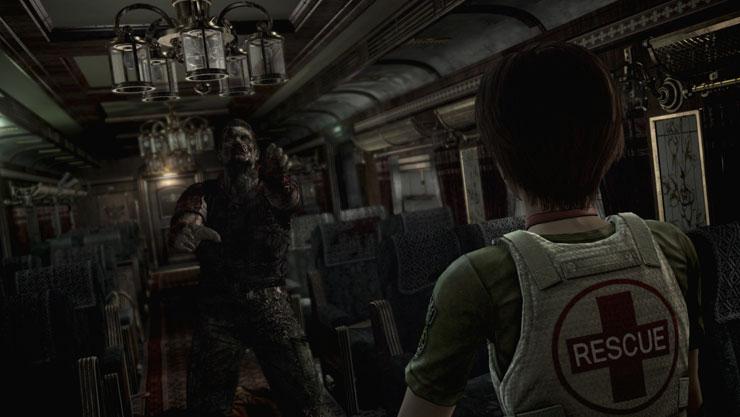 Another game that's sandwiched in between titles, Resident Evil 0 benefits (and suffers) from being released between Resident Evil Survivor 2: Code Veronica and Resident Evil 4, which was arguably some of the franchise's best titles.
We say that it's quite a peculiar place to be, because, for one, by then, the franchise had slowly found itself at its limit as to how far the old formula could work. Not to mention, Resident Evil 4 kind of proved just how desperately the franchise needed a change in direction.
But, then again, neither of those things can be blamed on Resident Evil 0, which was actually quite a solid game.
From its graphics, atmosphere, and protagonists, Resident Evil Zero was an excellent gap-filler when the franchise needed one.
There's a HD port now available that updates the graphics to more modern standards, and we suggest playing it, especially if you're a huge fan of the series.
Resident Evil Zero may not be essential to the franchise, but it's a side-trip well worth taking as a fan.
7. Resident Evil: Code Veronica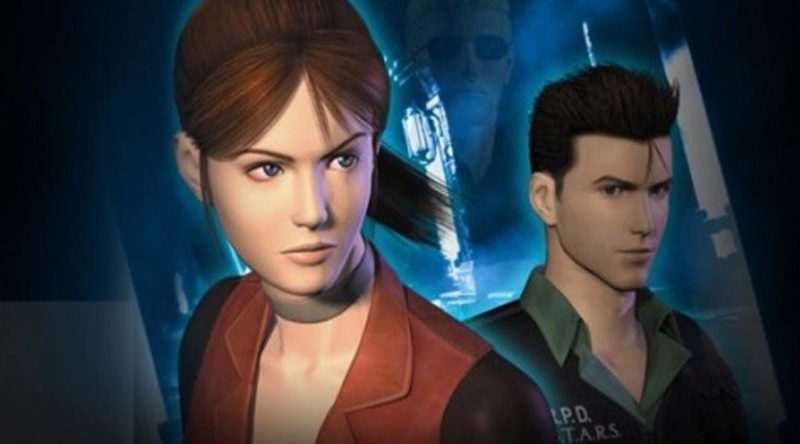 Resident Evil: Code Veronica, or just Code Veronica from here on out, was developed alongside Resident Evil 3 (more on the title later on), which explains why both games share a lot of similarities.
However, what Code Veronica has going for it is the movable camera and fully rendered 3D backgrounds, which was the first in the series.
Story and plot wise, Code Veronica was also where everything went kind of sideways.
Where previous Resident Evil entries tried to keep the entire story contained and more "campy", Code Veronica went all-in on the conspiracy route and tried to bombard players with so many twists and turns about how Umbrella Corporation is so evil that the story started making little to no sense at all halfway through the game.
Trying to wrap your head around the events that happened in Code Veronica is arguably one of the franchise's hardest puzzles.
Code Veronica was also the first point in the franchise where the formula started showing its age.
Although it still pulled through, in the end, it lacks any genuine improvements and suffers from a few setbacks that prevents it from becoming one of the best titles in the series.
6. Resident Evil 3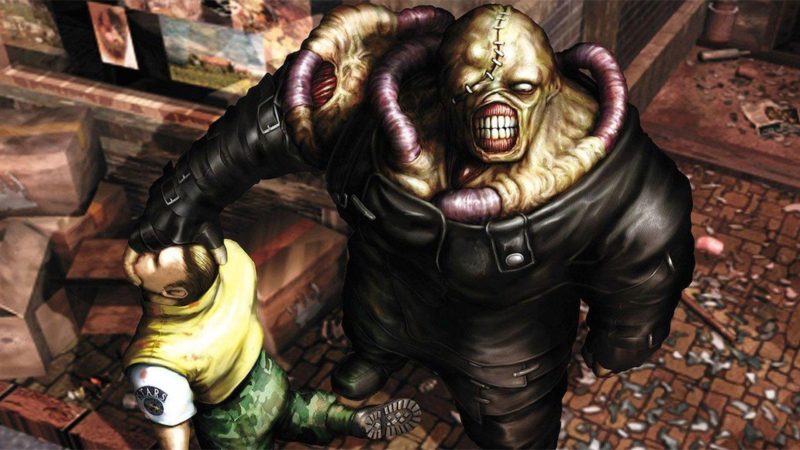 Intense, full of jump scares, and with arguably the best gameplay that the series has had at that point, Resident Evil 3 succeeded perfectly in making players feel scared the entire game – there's literally no moment where you'd feel safe enough to just walk around calmly as if the entire city wasn't in chaos.
If it's any consolation though, any subsequent reruns feel a lot less scary as the surprising parts turn from heart-pounding to routine.
Putting the players back in the shoes of Jill Valentine, Resident Evil 3 tells the story of Jill's escape from Raccoon City, while also introducing arguably the most iconic villain in the franchise in the form of "Nemesis", a relentless monster created by Umbrella Corp to hunt down and kill every remaining member of the S.T.A.R.S alive.
Even though no one would mistake calling Resident Evil 3 was a turning point, nor high point, of the series, it was a worthy sequel that checked all of the boxes of what makes a Resident Evil game memorable.
Unfortunately, Resident Evil 3 Remake failed to reach the expectations set by RE 2 Remake.
5. Resident Evil Revelations 2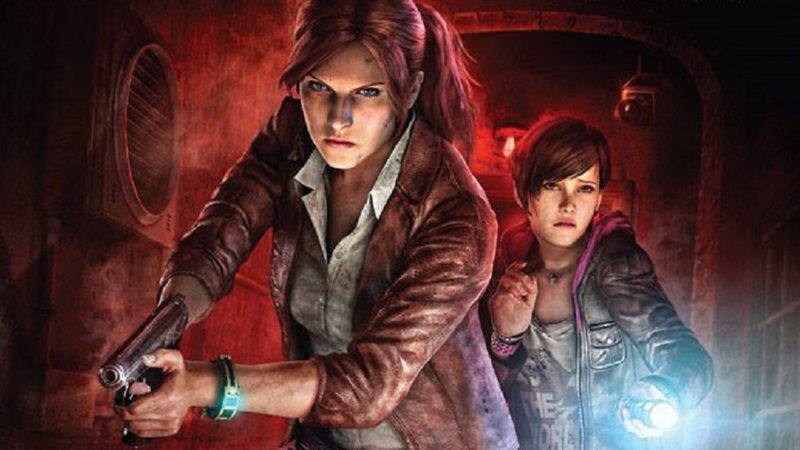 Resident Evil Revelations 2 builds on what its predecessor started by improving on the gameplay and adding a two-player co-op that cleverly paired capable fighters with non-combat youngsters that required actual teamwork between both players.
The Raid Mode had also been significantly improved on in Resident Evil Revelations 2, giving players even more of a reason to keep on playing and slaying zombies.
Similar to how Resident Evil 3 never really messed up the formula and added its own space to the franchise, Resident Evil Revelations 2 was neither defining nor iconic – it just did things the right way.
However, the reason why we ranked it relatively high, is because it highlighted most if not all of the franchise's best qualities while hiding some of its more obvious, glaring flaws.
4. Resident Evil / Remake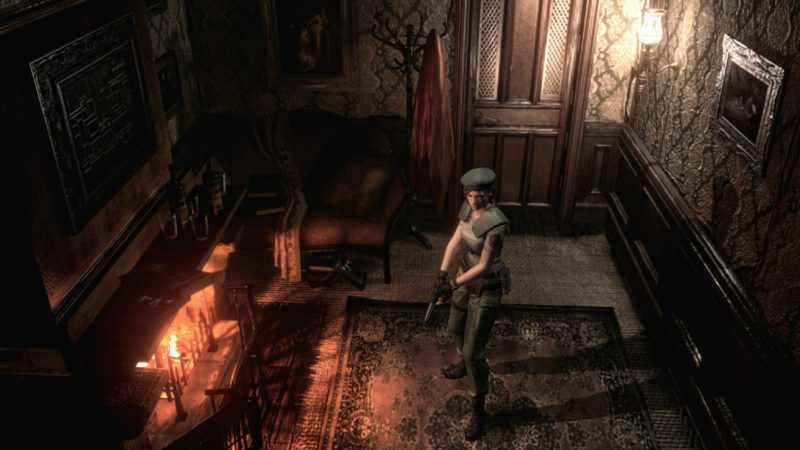 The game that started it all.
The original Resident Evil title might feel dated, and it might have already started showing its age even only a few years after its initial release, but make no mistake, the game still feels as scary and suspenseful today as it did in 1996.
Campy, unbearably tense, downright creepy, and punishingly difficult, Resident Evil was THE game that created the formula that the sequels have tried to replicate if not refine.
However, if the graphics just are too much of an eyesore for you, the Remake was and still remains a technical marvel, and is arguably one of the few gold standards in the industry on how to remake an aging video game without deviating too much from what made the original so iconic.
Whether you decide to play the original Resident Evil or the Remake, which has since been re-released multiple times, including for the latest generation of consoles, you're going to be in for, what many consider, as the definitive Resident Evil experience.
3. Resident Evil 7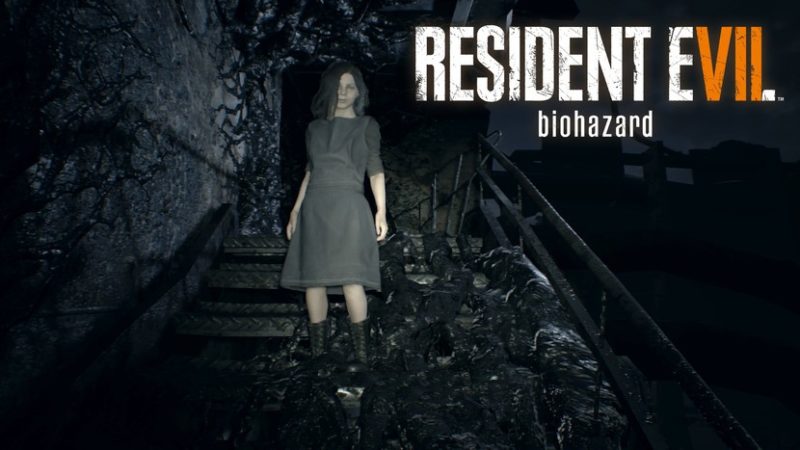 Do you remember when we said that Resident Evil 6 was the game that forced Capcom to rethink were the franchise was headed? Resident Evil 7 was what happened when they decided to bring the series back to its roots and added a more modern twist.
Taking the series' best qualities, including the best title's ability to induce fear everywhere, while also nudging the players just enough to make them want to explore everything and everywhere, Resident Evil 7 also added a first-person perspective.
It made for a more intimate and horrifying experience that allowed older and newer players alike to know the meaning of true fear.
Resident Evil 7 was a welcome 360 for the franchise.
Where Resident 5 and Resident Evil 6 decided to take what Resident Evil 4 up a notch, Resident Evil 7 made the franchise scary and terrifying again, effectively reinventing the franchise while establishing itself as one of the best in the series.
2. Resident Evil 2 / Resident Evil 2 Remake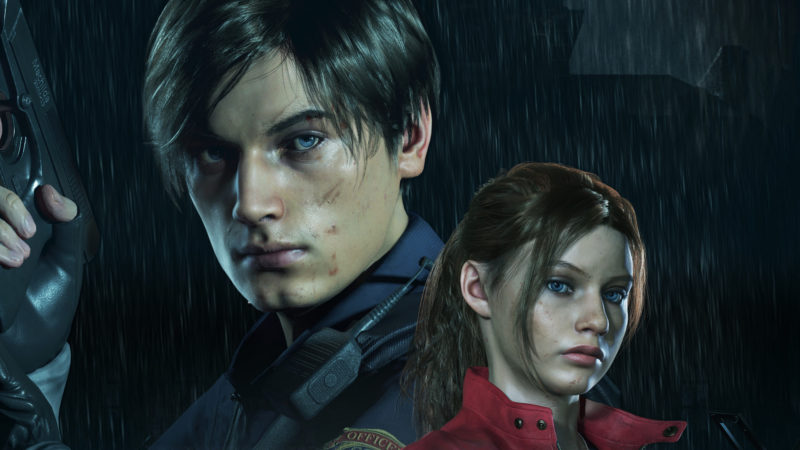 Resident Evil 2 is the best example on how to make a sequel.
Bigger, bolder, and scarier all the same, Resident Evil 2 featured some of the franchise's most memorable moments, and then some.
To date, its protagonists, Leon Kennedy and Claire Redfield, remain some of the franchise's most popular characters, with the games wide slew of side characters still sticking out in player's minds.
Expanding on the original Resident Evil's dual-protagonist storyline, Resident Evil 2's A/B scenario system that effectively let players go through as many as four different campaigns, making re-plays necessary as each choice made for a different twists to discover and an entirely new experience just waiting to be played through.
While Resident Evil 2 was the first title in the series that teased the possibility of a larger conspiracy, it manages to mention that without overly convoluting the plot while also expanding on the darker elements that made the original title such a big hit in the first place.
Resident Evil 2 was and still is a classic in every sense of the word. However, much like with the original Resident Evil title, the Resident Evil 2 remake should be much easier on the eyes, and the best part?
The remake rebuilds the classic title from the ground up while making a few additions that doesn't so much as change the title as they improve it.
The original Resident Evil 2 might still be regarded as the "better" of the two, but regardless which of the two you end up playing, you're still going to be treated to a masterclass of everything that made Resident Evil on the greatest video game franchises ever.
1. Resident Evil 4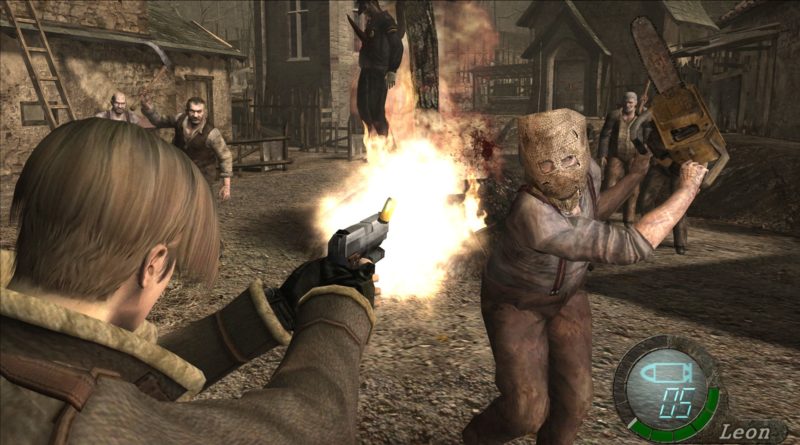 By the time Resident Evil 3 was released, it was obvious that the franchise had started to hit a point where, they either had to spice things up or continuing milking the cow until it dried.
Thankfully, series creator Shinji Mikami decided to do the former.
He didn't just "spice things up", or to so speak though, he reinvented the entire god damn franchise, introducing a crucial moment in the entire survival horror genre when he added an over-the-shoulder third-person aiming system and quick-time events that has since been copied by the many games that followed the title.
Resident Evil 4 may have been when the survival horror part of the franchise started to take a step back in favor of the action shooter, but it was a risk worth taking that ultimately ended up doing the entire series and the entire industry well.
Resident Evil 4 was and still remains the highest point of the series.
In a nutshell
These are the 11 (13 of you separate the remakes) core titles of the iconic Resident Evil franchise ranked from worst to best.
If you're new to the Resident Evil franchise, we recommend starting with some of the better (if not best) titles first and making your way down to the games that we ranked a bit lower.
But then again, regardless of which way you go, you're bound to have a great time either way.
So, have fun, enjoy, and try not have any nightmares.