The Odyssey is a side quest in Assassin's Creed Origins in Alexandria.
Your task is to help smuggle the priest you met earlier, out of the city.
Here's a walkthrough of The Odyssey in AC Origins.
Recommended level for this quest: Level 10
Summary of The Odyssey
1. Talk to the priest
2. Bring him to the northern temple
Talk to the priest
To begin this side quest, talk to the priest at the exact location shown in the map below.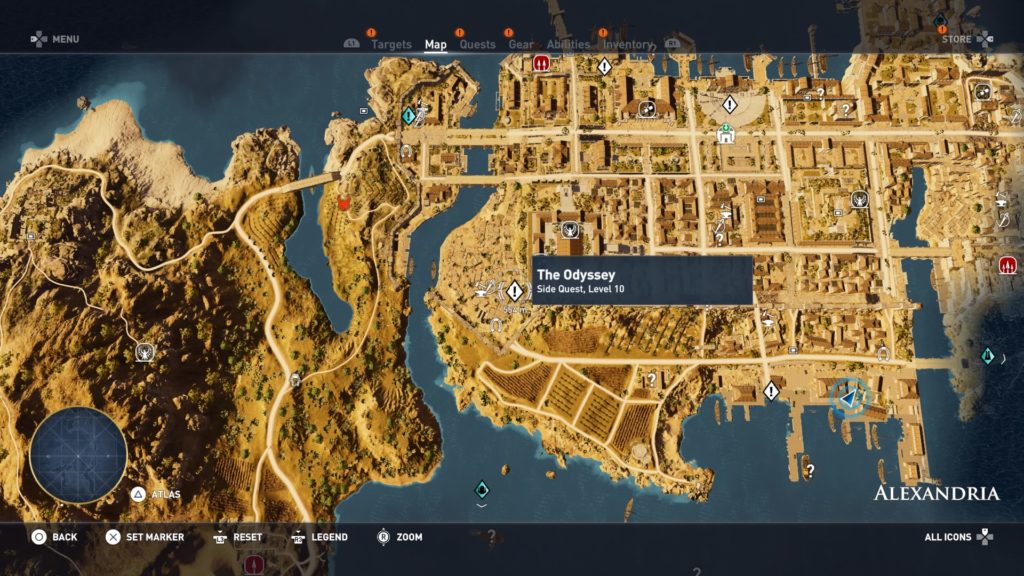 You should see him walking around the area. Speak with him to begin.
He will ask for your help to bring him out of this place, as the guards are chasing after him.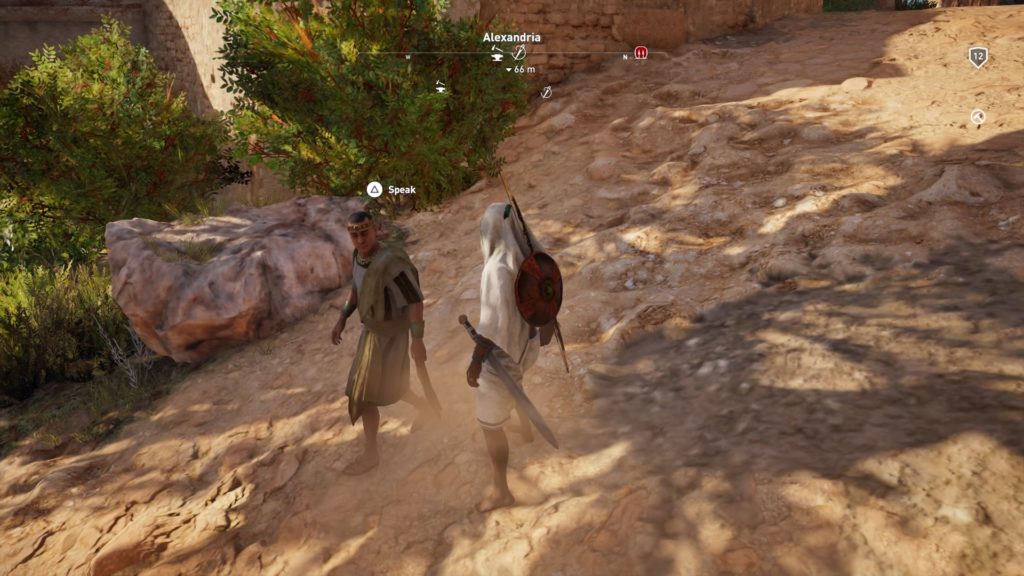 Escort the priest to the northern temple
You need to escort him to the northern temple, as the latter will take him in.
The location of the temple is shown in the map below.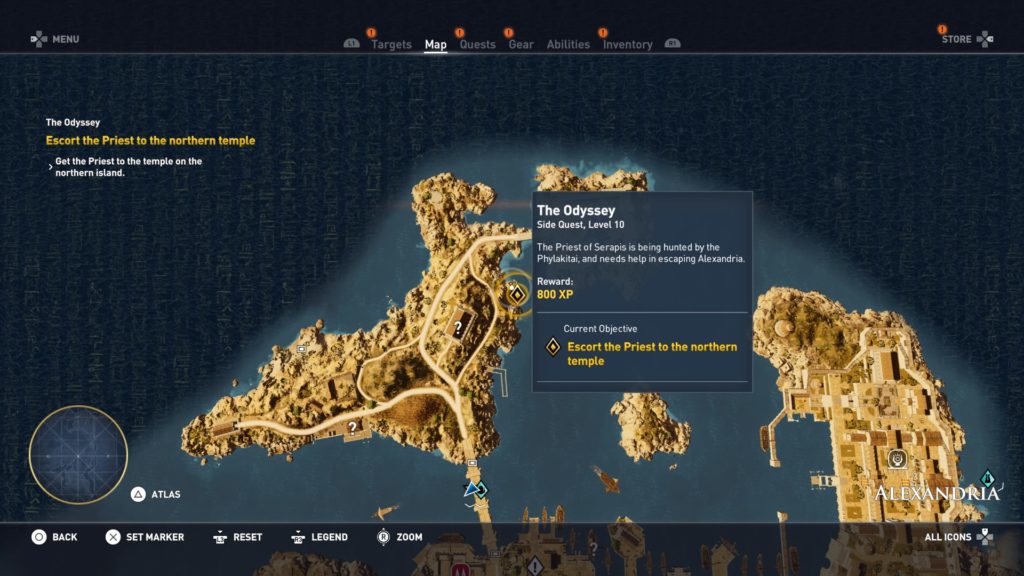 It's quite a long ride. He will follow you if you grab a camel or a horse there.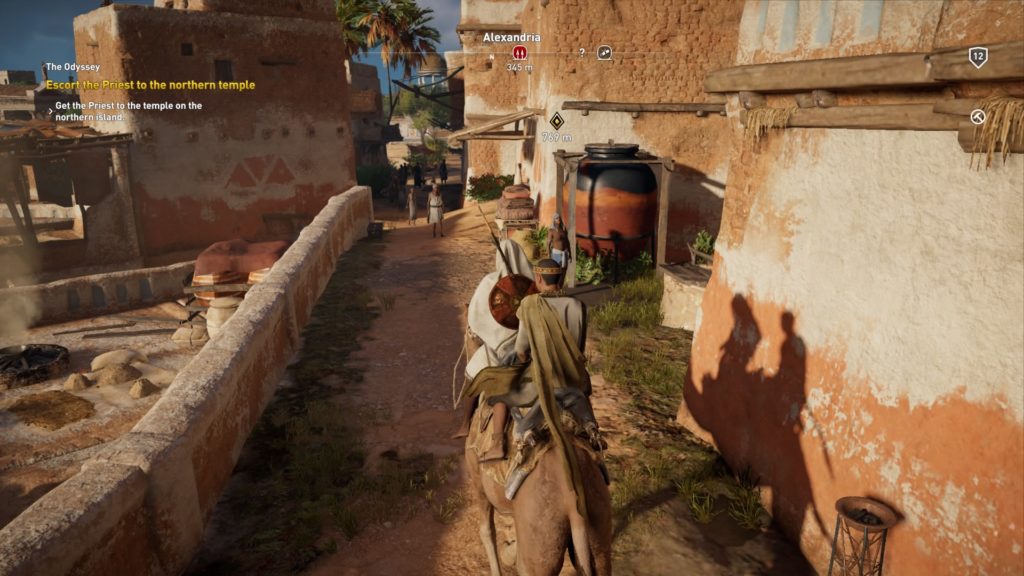 The best way to get there undetected is probably by boat, but since I failed to procure one, I literally rode through the open bridge.
If you did the same, you would have encountered plenty of guards along the way. You can kill them, but don't let him die. It's better to go undetected.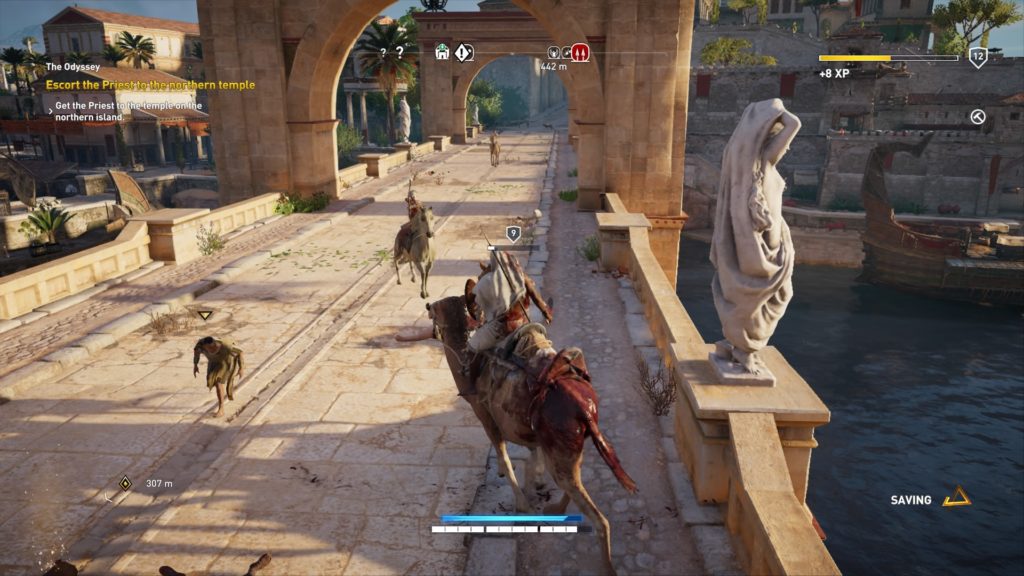 Once you've reached the destination, speak to him.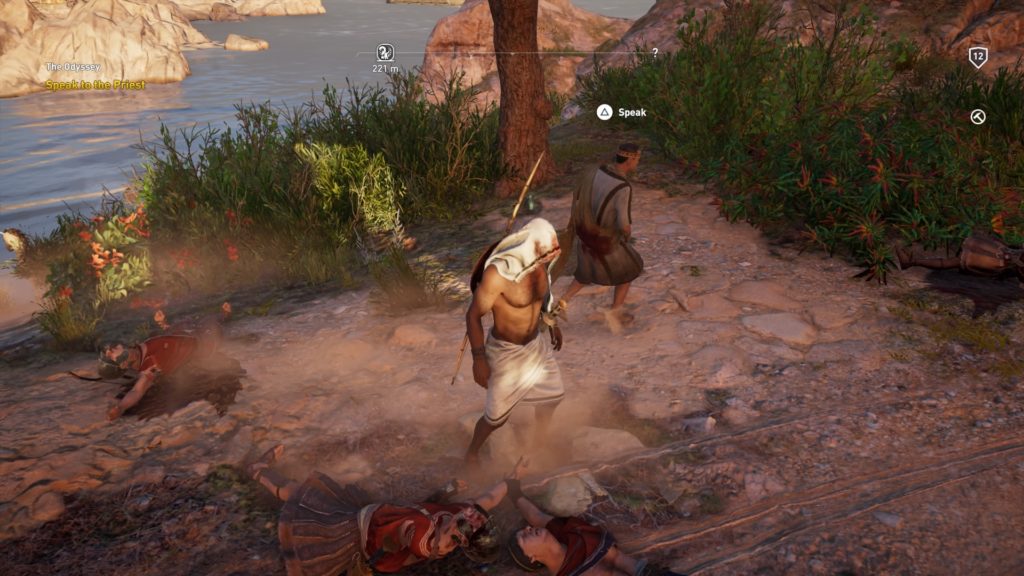 The quest completes here.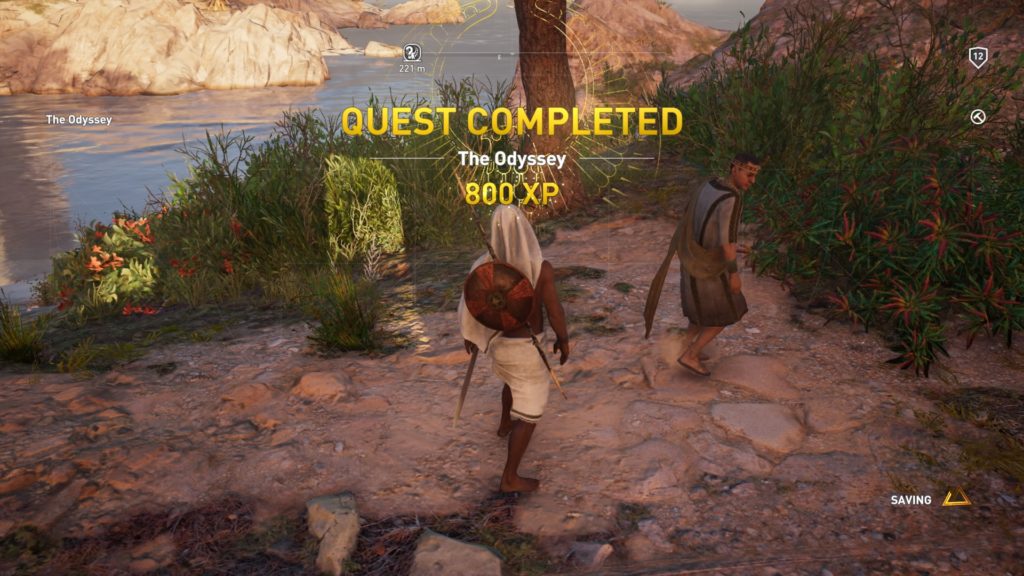 Reward: 800 XP