Striking The Anvil is another side quest in Assassin's Creed Origins in Siwa.
Your task is to help the blacksmith get his tools back and kill a captain.
Here's a walkthrough of Striking The Anvil in AC Origins.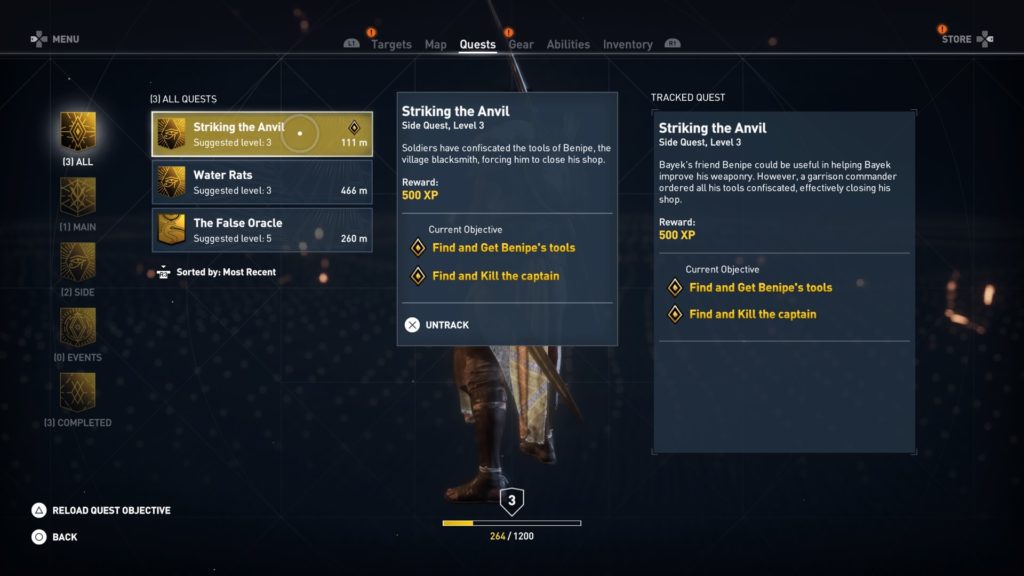 Overview of Striking The Anvil
1. Talk to the blacksmith
2. Find and get his tools
3. Kill the captain
4. Return to the blacksmith
5. Pick a weapon
Look for the blacksmith
The first thing you have to do is to look for the blacksmith. His location is shown in the map below.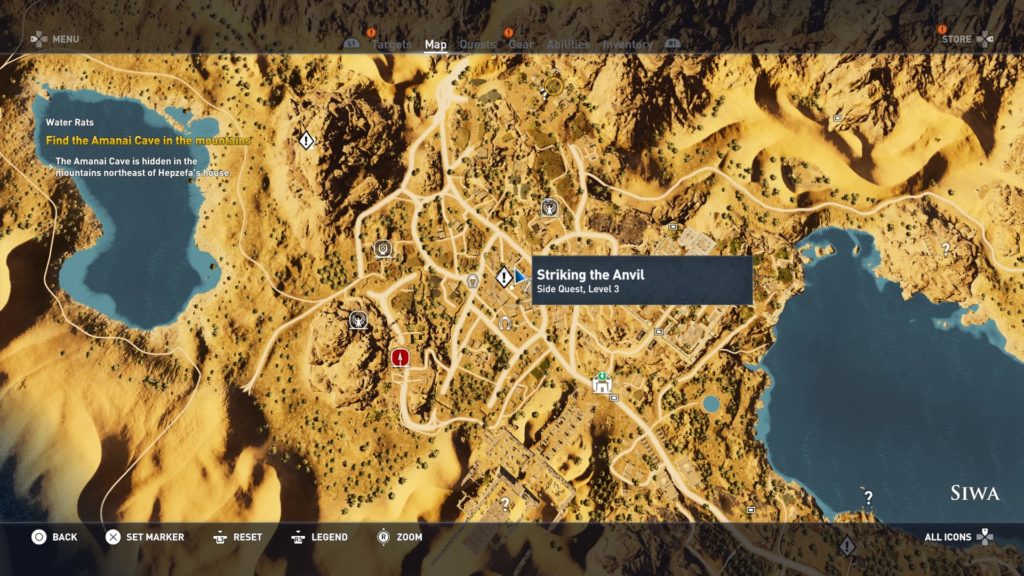 Talk to him to start the quest.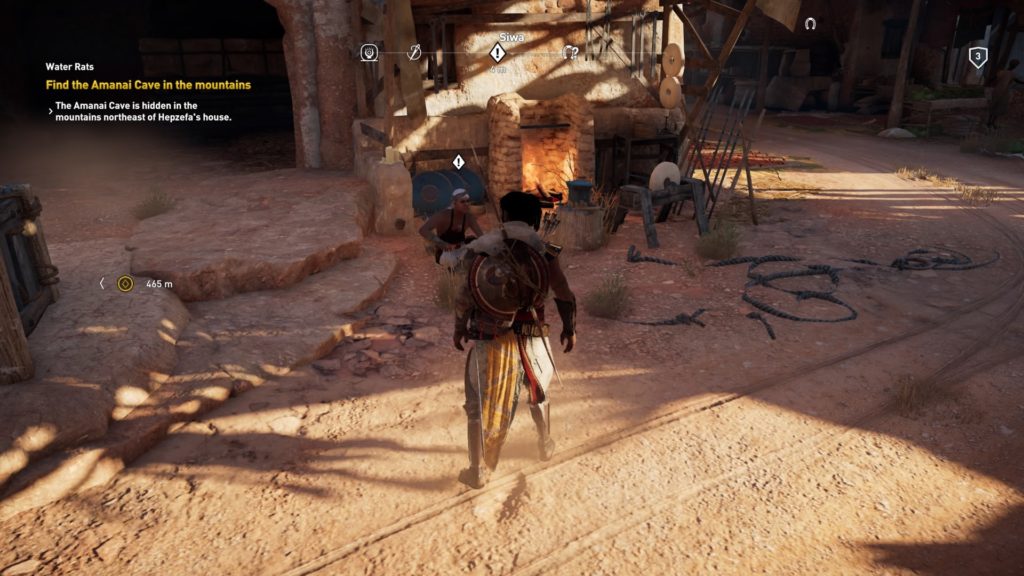 Find and get Benipe's tools
The first thing you can do is to look for Benipe's (blacksmith) tools. In your map, you should see vague locations of where they are.
Use Senu to pinpoint the exact locations.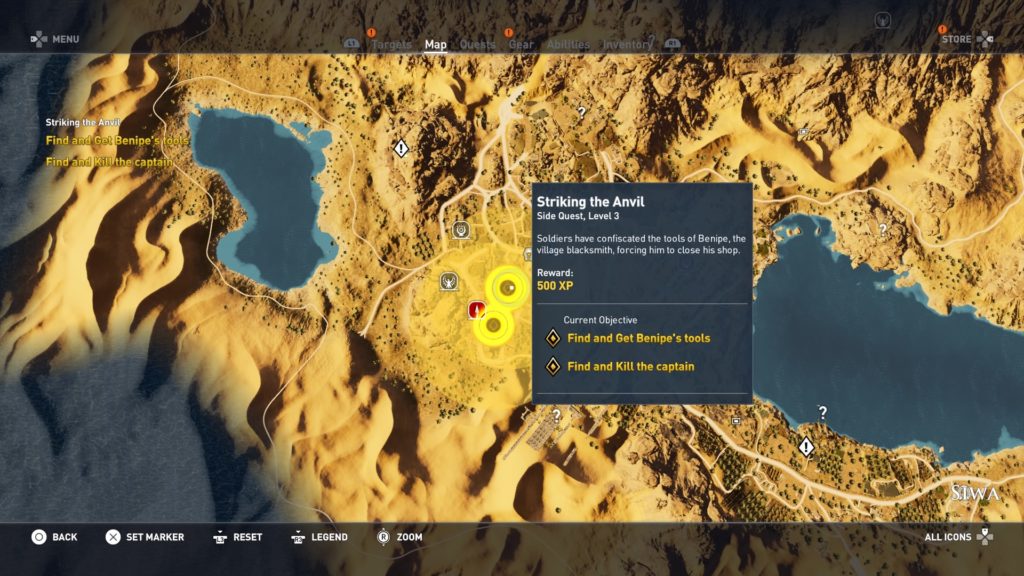 The blacksmith's tools are hidden in a chest. The chest is inside Camp Shetjeh which is a hostile territory.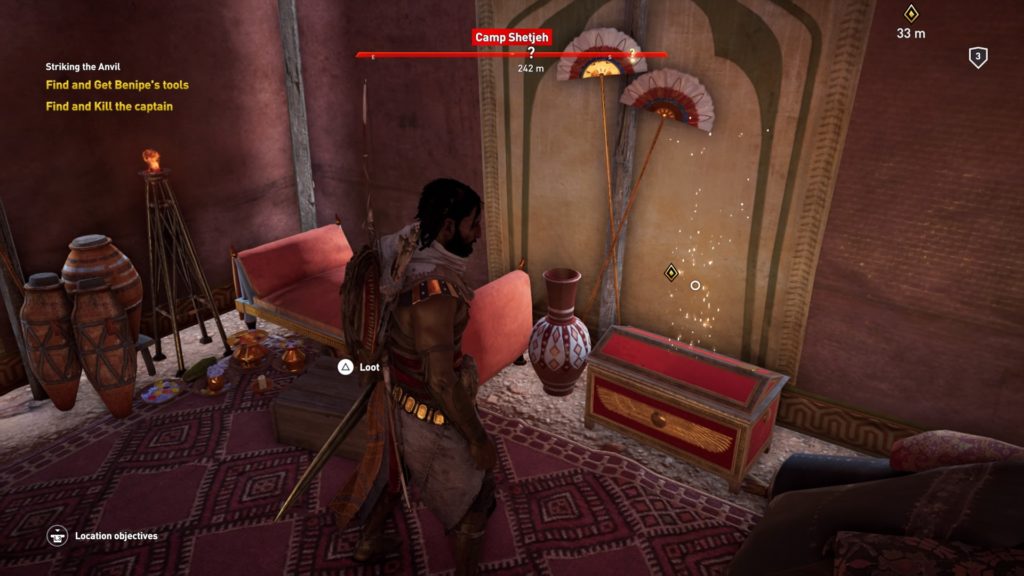 Kill the captain
After obtaining the tools, look for the captain.
He is also inside Camp Shetjeh. You can stealth kill him from behind.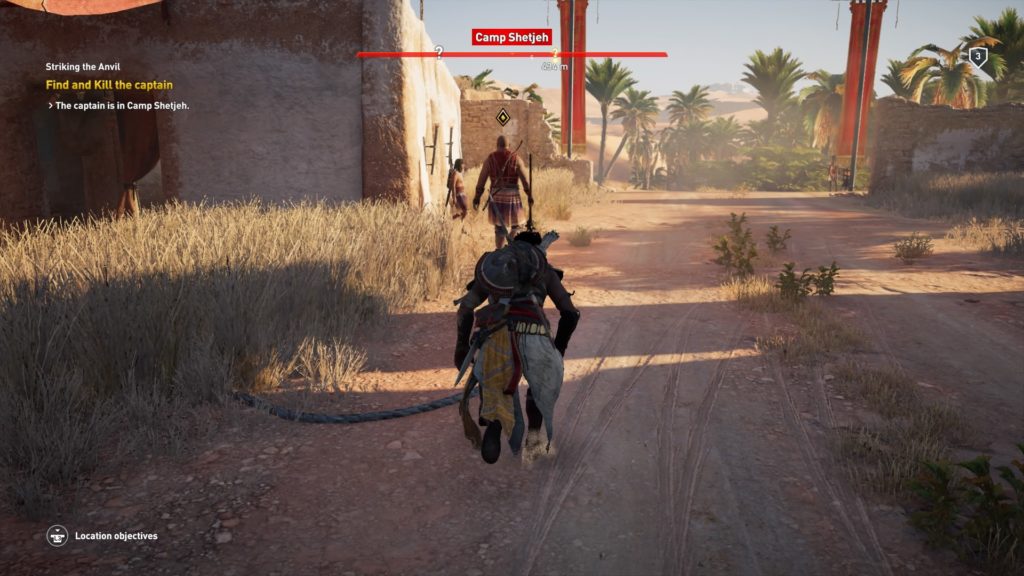 Return to the blacksmith
After getting the tools and killing the captain, get back to the blacksmith in the location shown below.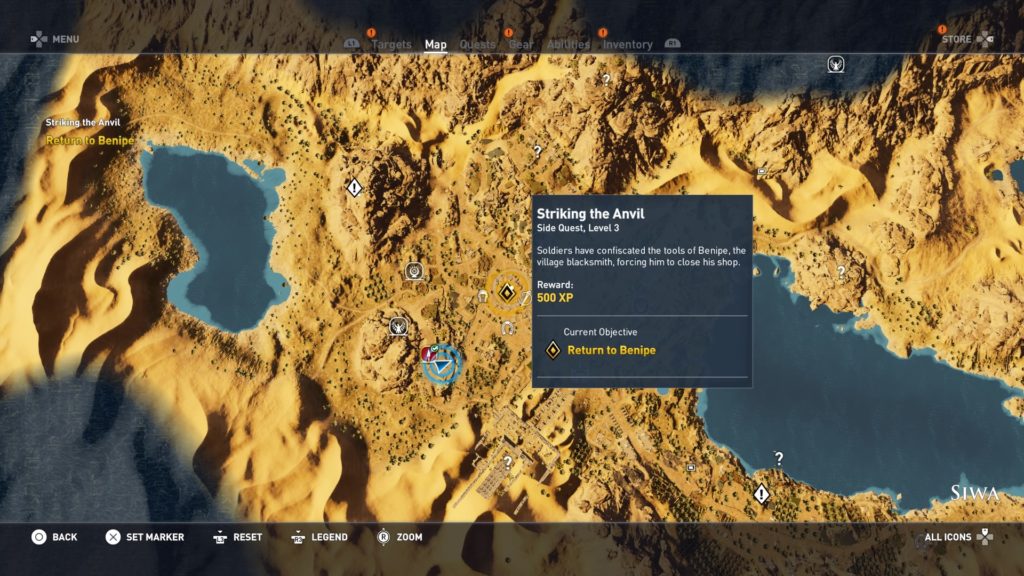 Pick a weapon
As a sign of gratitude, the blacksmith will give you a free weapon. You can choose either a shield, a mace or a bow. Only one choice here.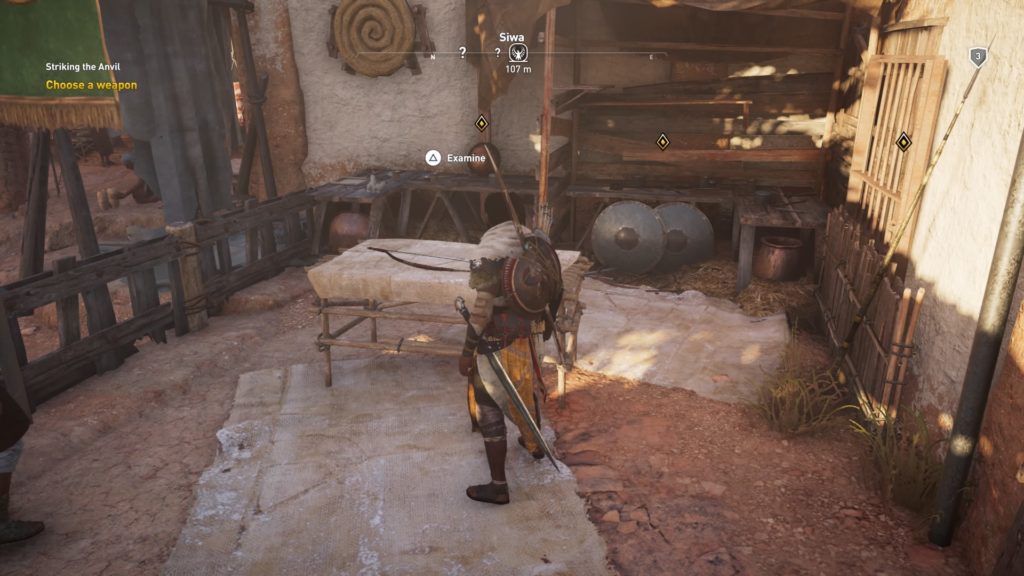 And the quest completes here.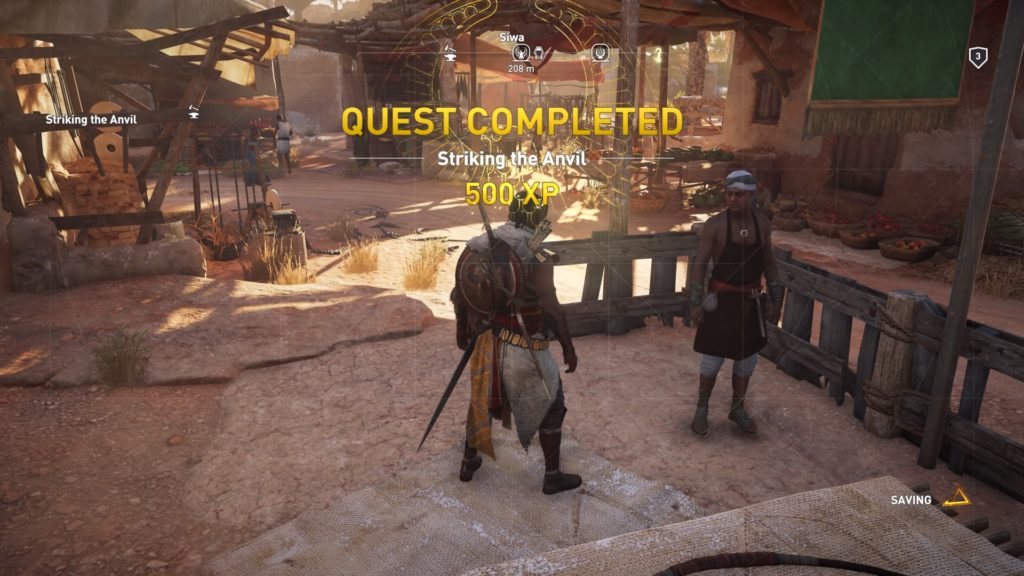 Reward: 500 XP