Investigate The Central Valley Facility is a rumor (side quest) in Star Wars Jedi: Survivor.
Your objective is to find out what's going on at the Central Valley Facility.
Here's a walkthrough and guide of Investigate The Central Valley Facility in Star Wars Jedi: Survivor.
The rumor begins inside Pyloon's Saloon in Koboh after you talk to Turgle.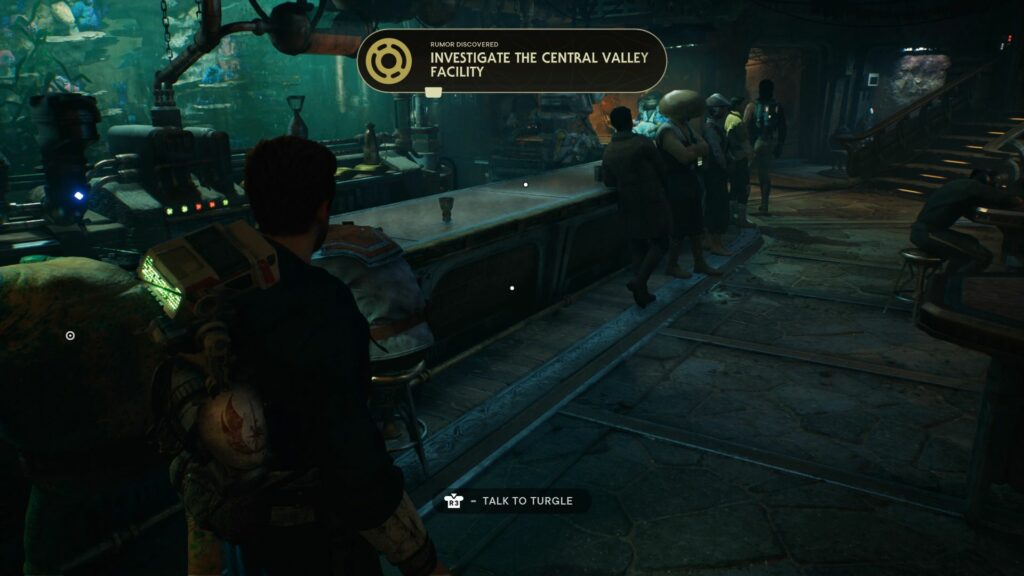 Location of Central Valley Facility
The location of the rumor is marked on the map below, not far from Pyloon's Saloon.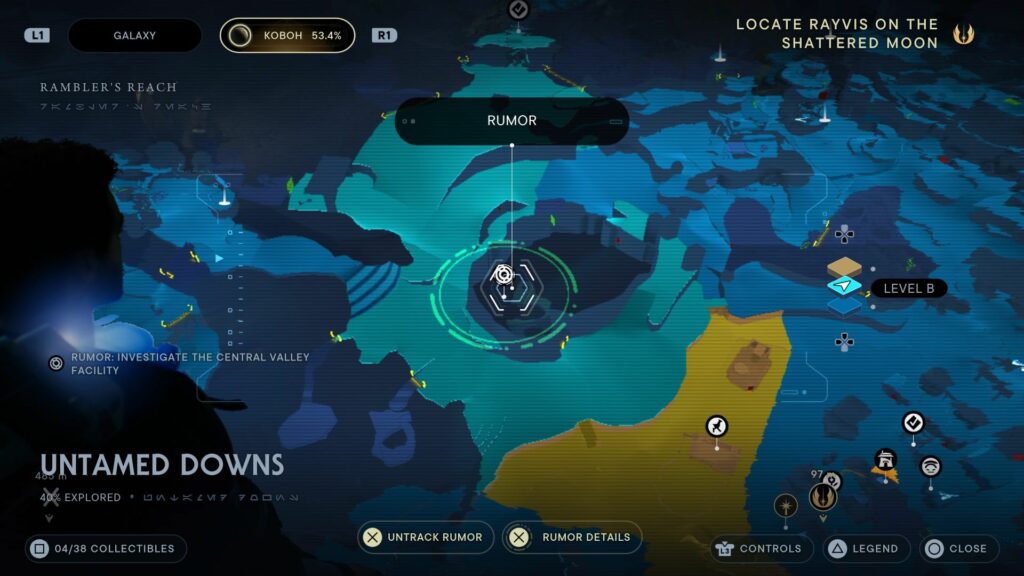 When you arrive at the marker, you should see this entrance below.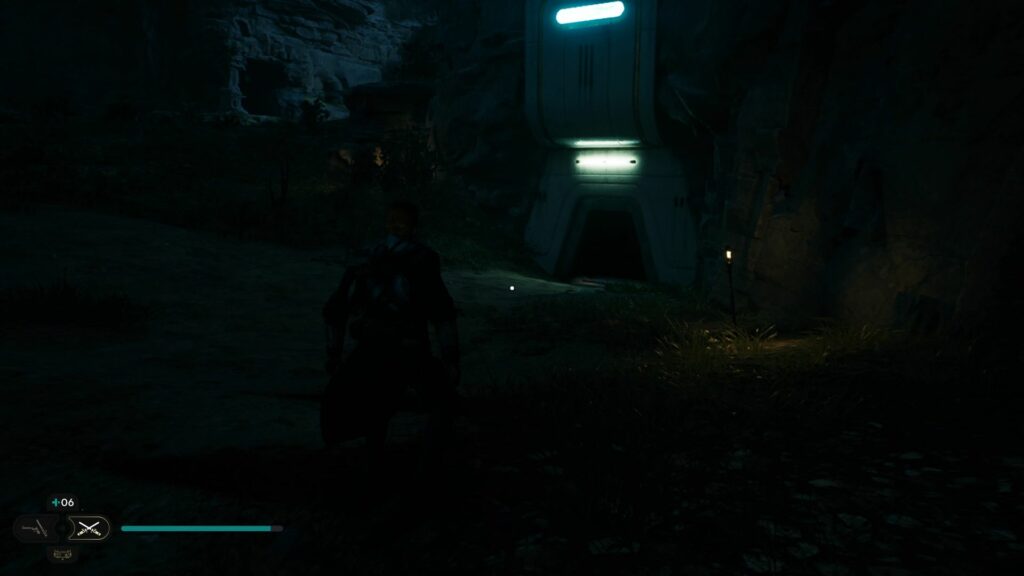 Investigate the facility
Enter the place and head to the elevator. Use it to go up.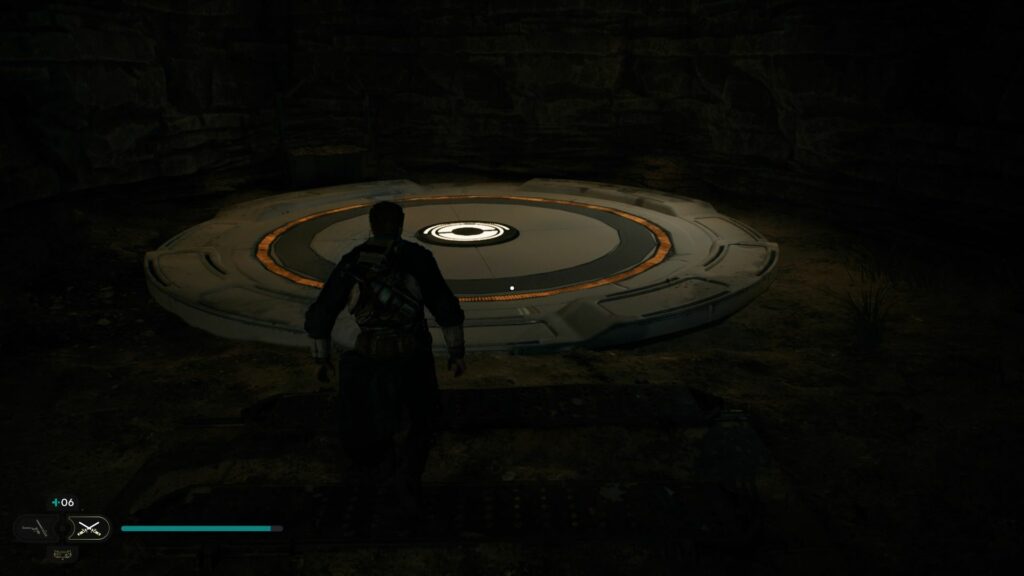 You will then reach the Alignment Control Center. You can use the meditation point here.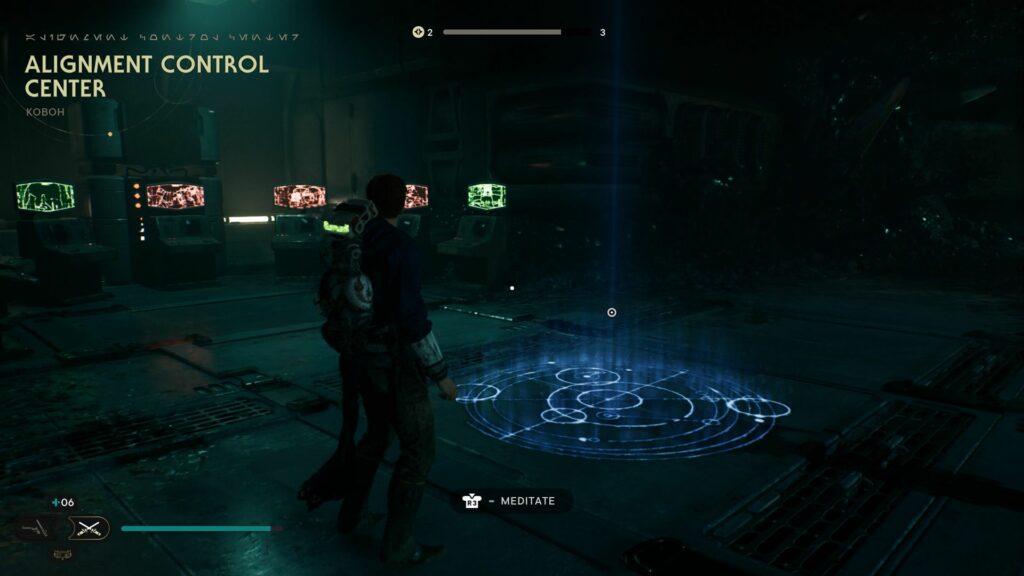 Proceed ahead and you'll reach another room. There's an echo inside you can interact with.
When you're done, head out to the machinery in the middle.
Activate the device and you're done.
The game was somehow bugged for me. The three levels didn't align and the game never said that the rumor was completed, but it was removed from the rumor list.
Edited: You will come back to this place during a main objective and the rumor will be completed.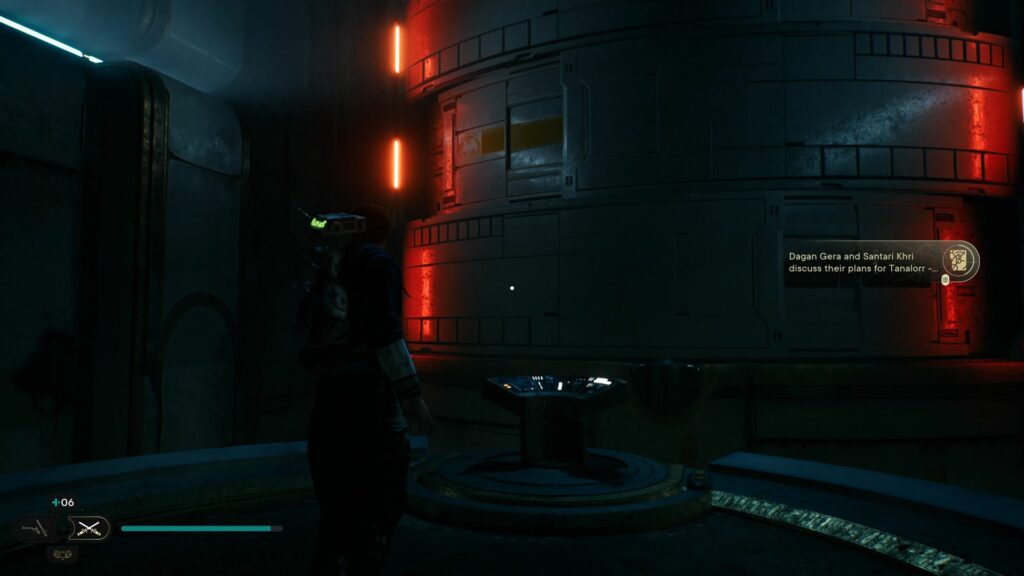 ---
Related posts:
Star Wars Jedi Survivor: Help Zygg In The Swamp Guide
Star Wars Jedi Survivor: Rescue Zee From The Lucrehulk Walkthrough