Serapis Unites is a side quest in Assassin's Creed Origins where you have to help a priest.
Your task is to find and rescue the drummer who was taken captive by the Phylakitai.
Here's a walkthrough of Serapis Unites in AC Origins.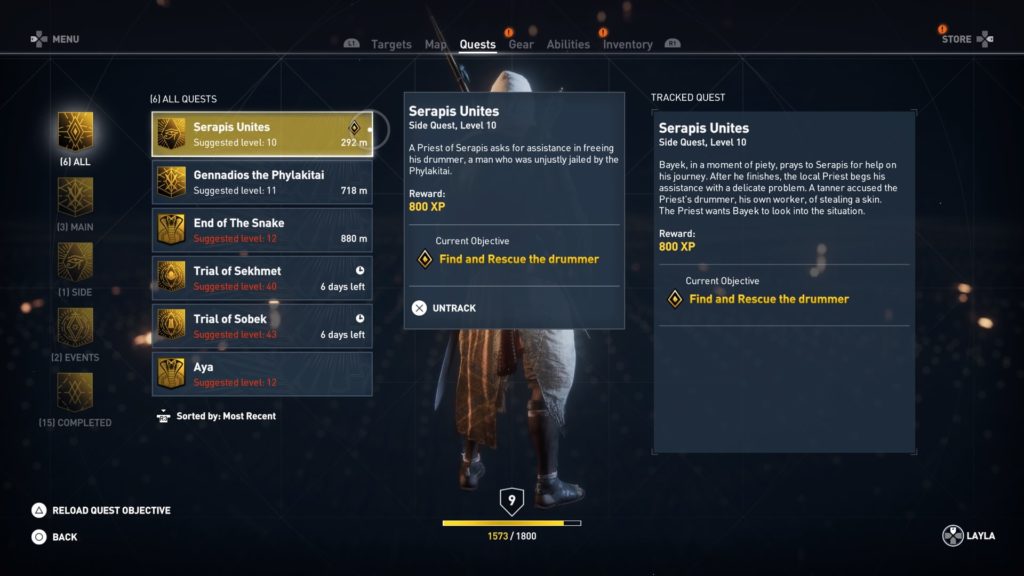 Recommended level for this quest: Level 10
Summary of Serapis Unites
1. Talk to the priest
2. Find and rescue the drummer
3. Find the lion skin
4. Return to the priest
Talk to the priest
To begin this quest, talk to the priest in the Sarapeion. His location is shown in the map below.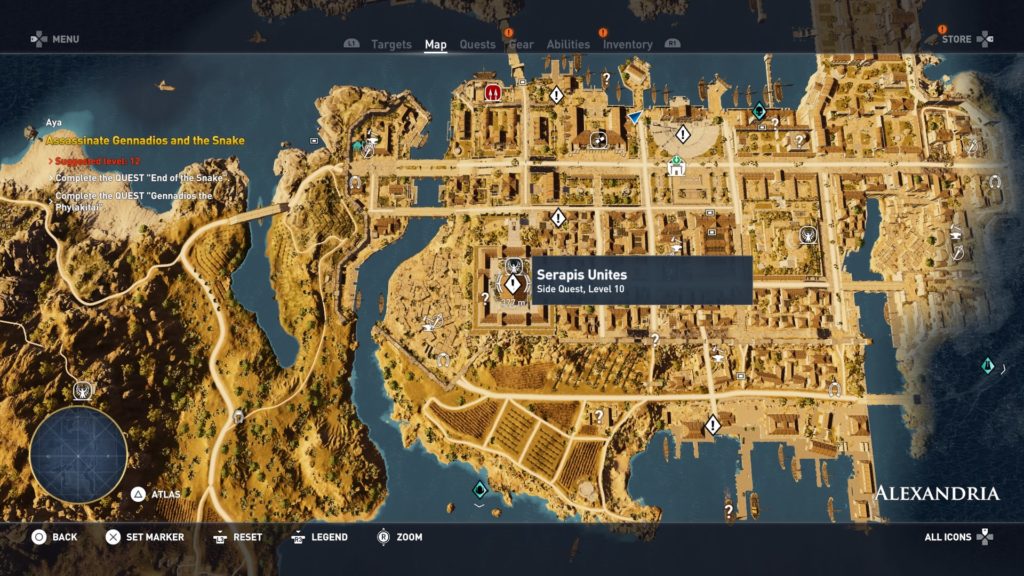 Get to the marked area and a cutscene will load.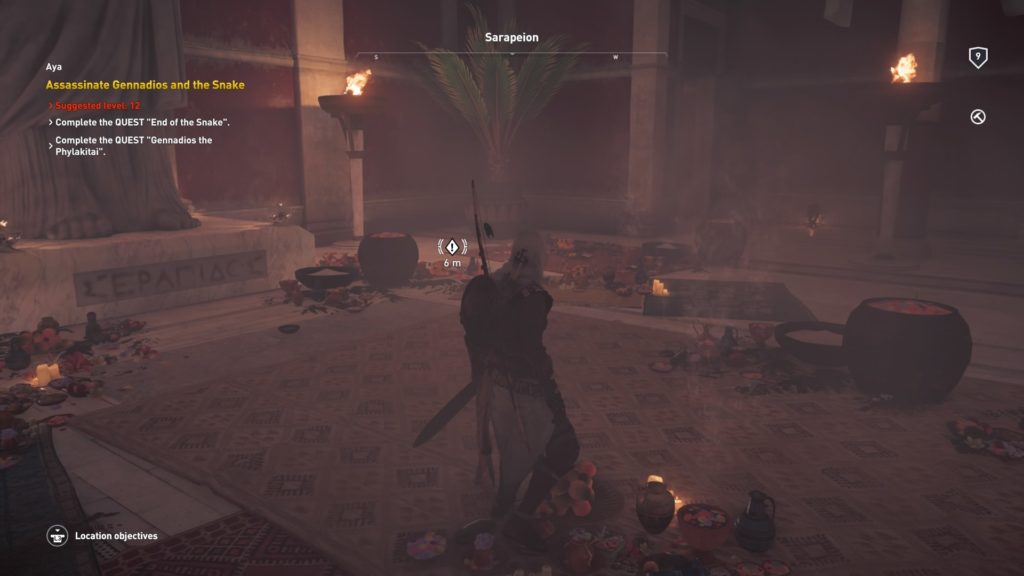 Find and rescue the drummer
The priest will tell you about the drummer who was mistakenly jailed. Get to the location shown in the map below.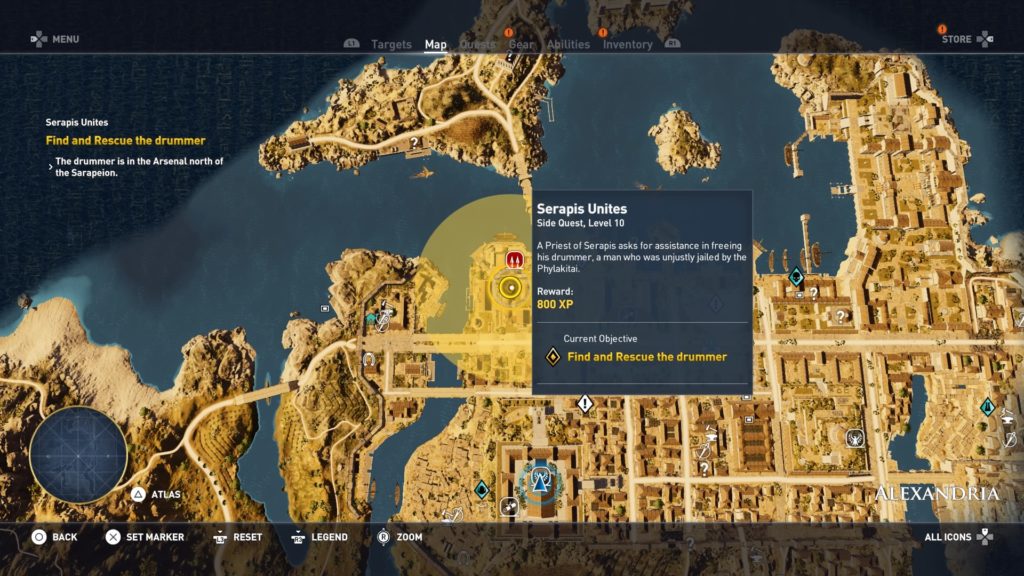 You will find yourself in Kibotos Arsenal. Use Senu to get the drummer's exact location.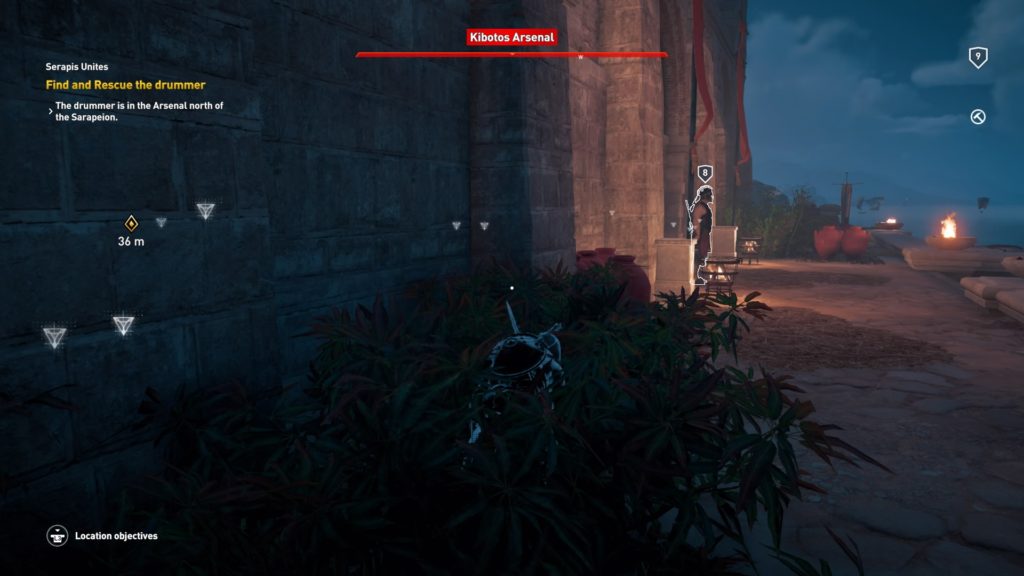 Once you're inside, you'll probably have to kill the soldiers, unless you manage to sneak in or stealth kill them.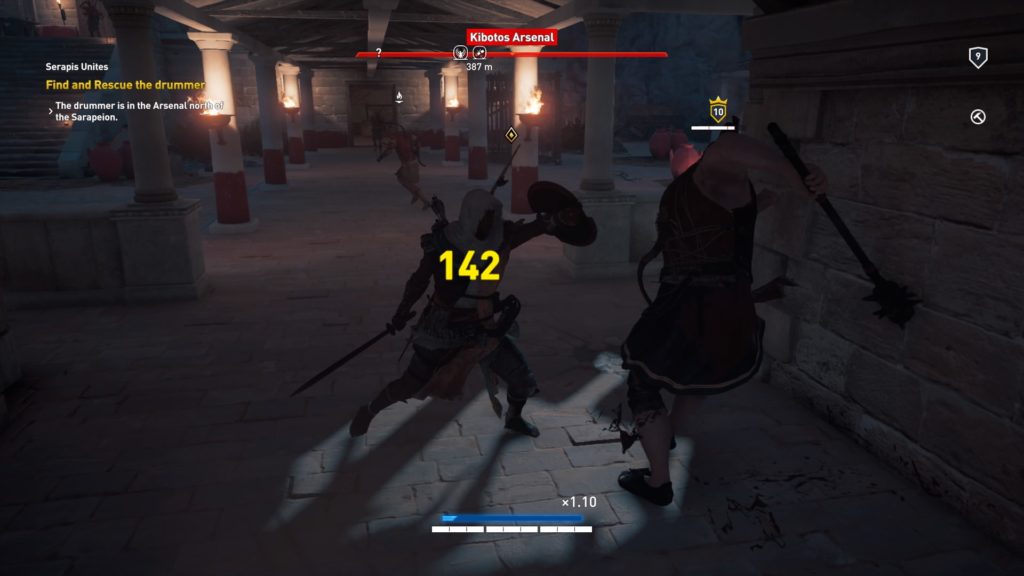 Once the guards are dead, unlock the door and get the drummer out.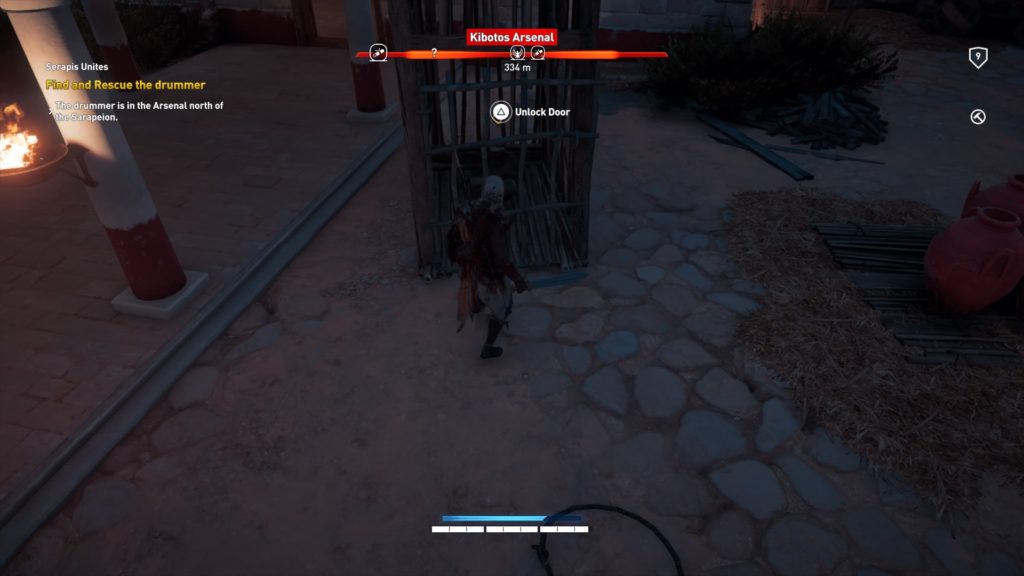 Carry him and exit the restricted area.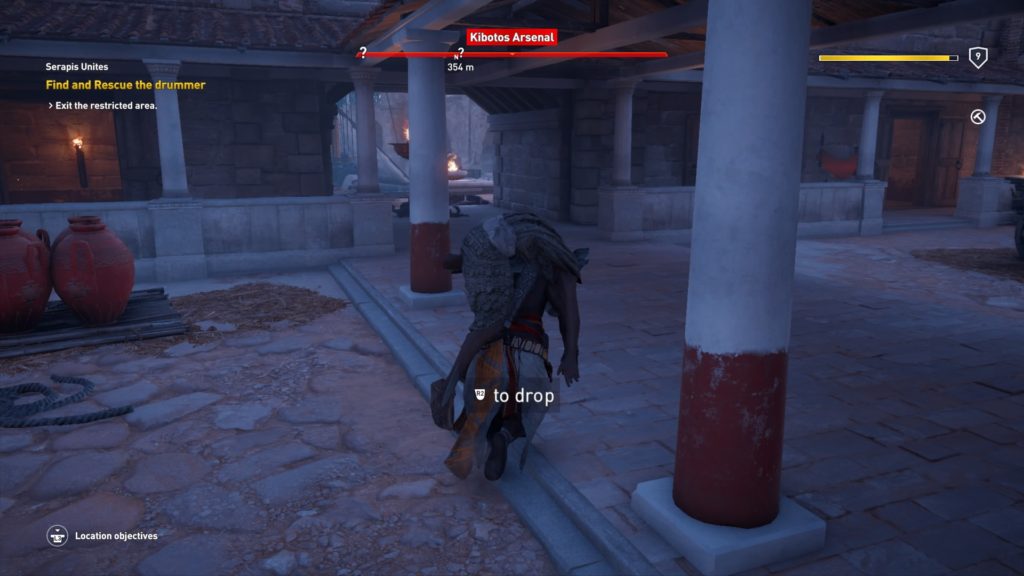 I put the drummer on a boat and it's also considered as exiting a restricted area. Talk to him.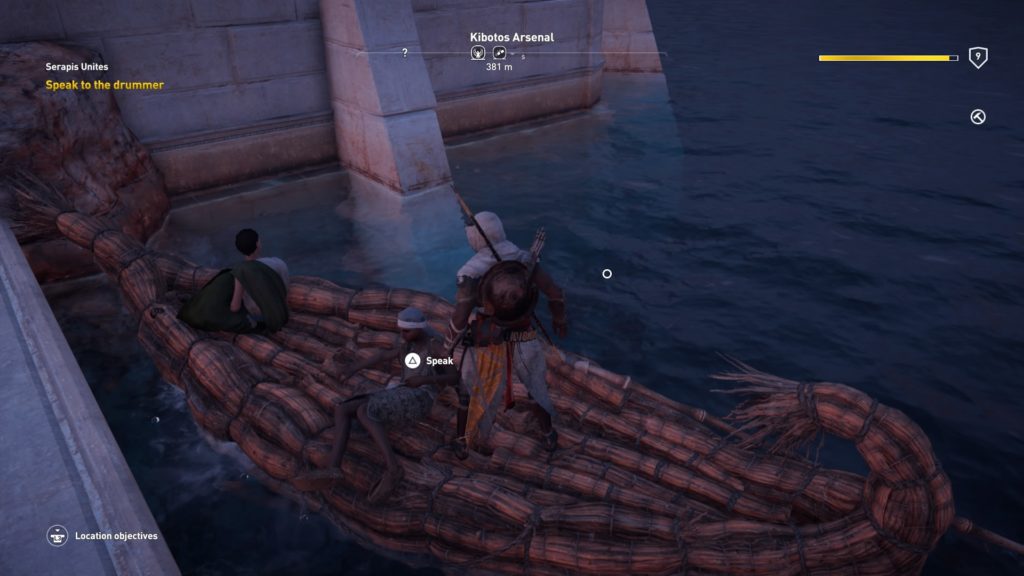 Find and retrieve the lion skin
Now, look for the bandits who actually took the lion skin. Their location is shown below.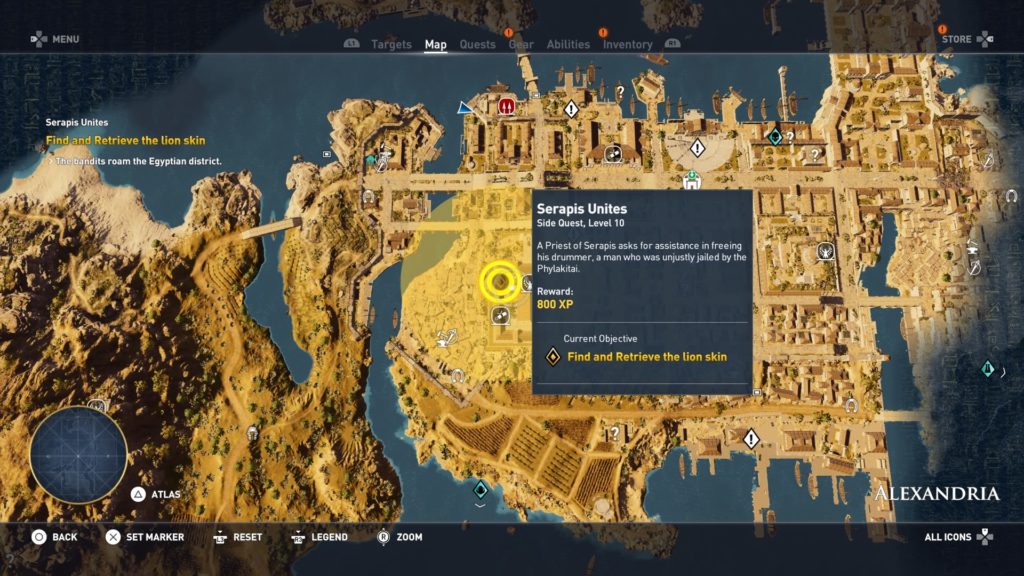 As you get closer, use your eagle to pinpoint their location.
You should find a group of bandits inside here.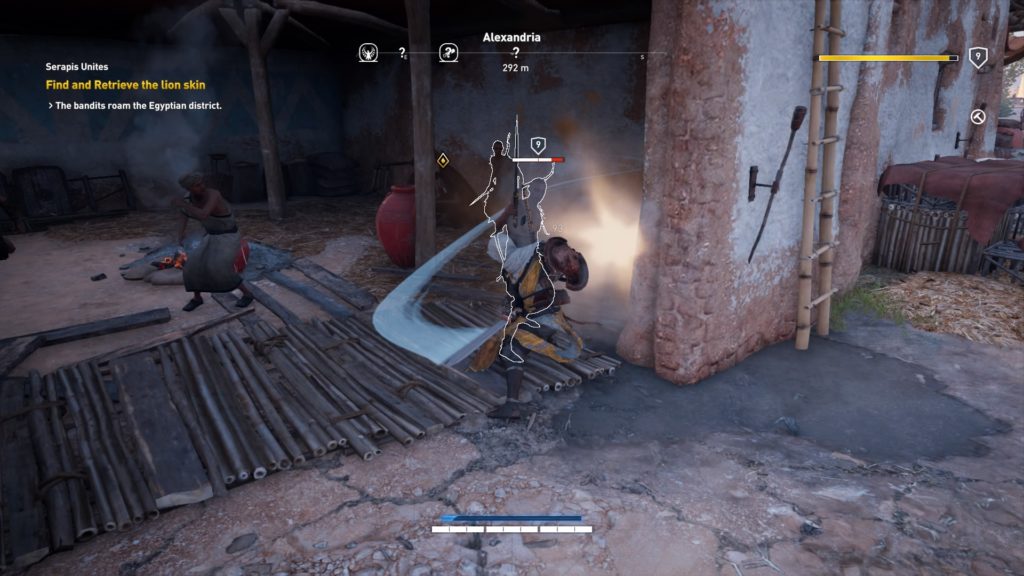 Kill all of them. They may accidentally set fire to the place, which kills a few of them.
Eliminate the one who's taking the lion skin, and loot it from his body.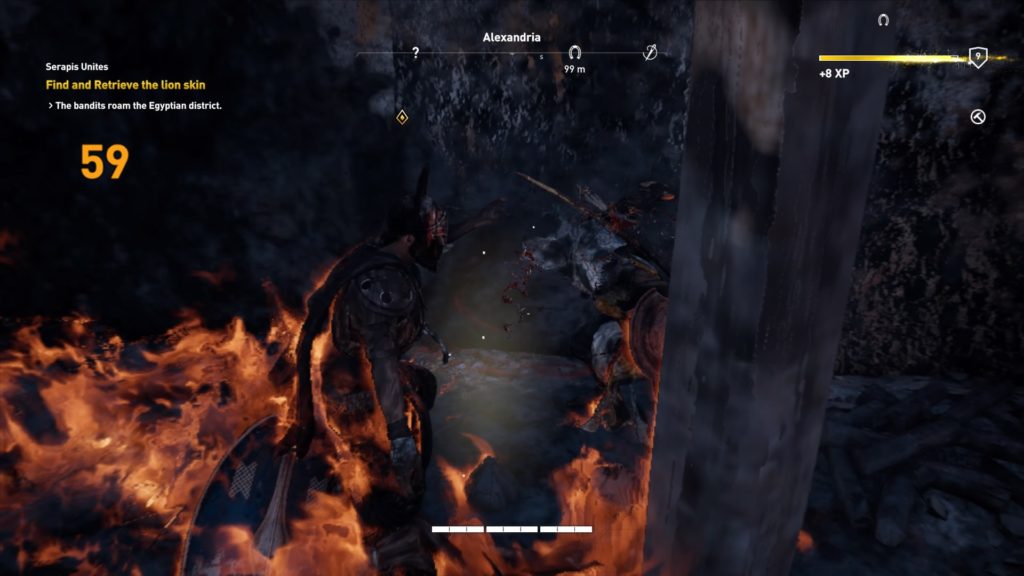 Return to the priest
Once you've obtained the skin, go back to the priest in the location below.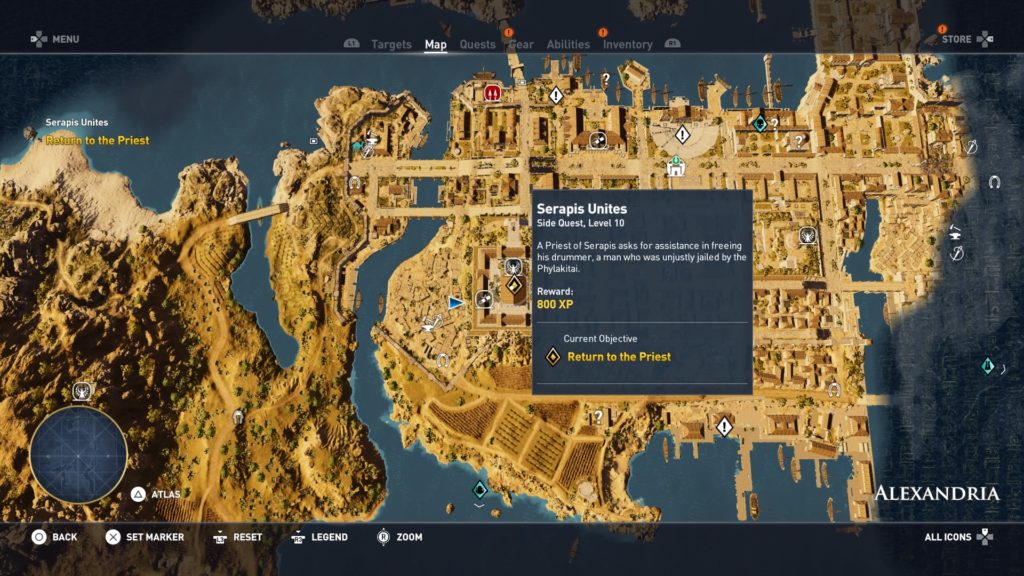 The quest completes after talking to him.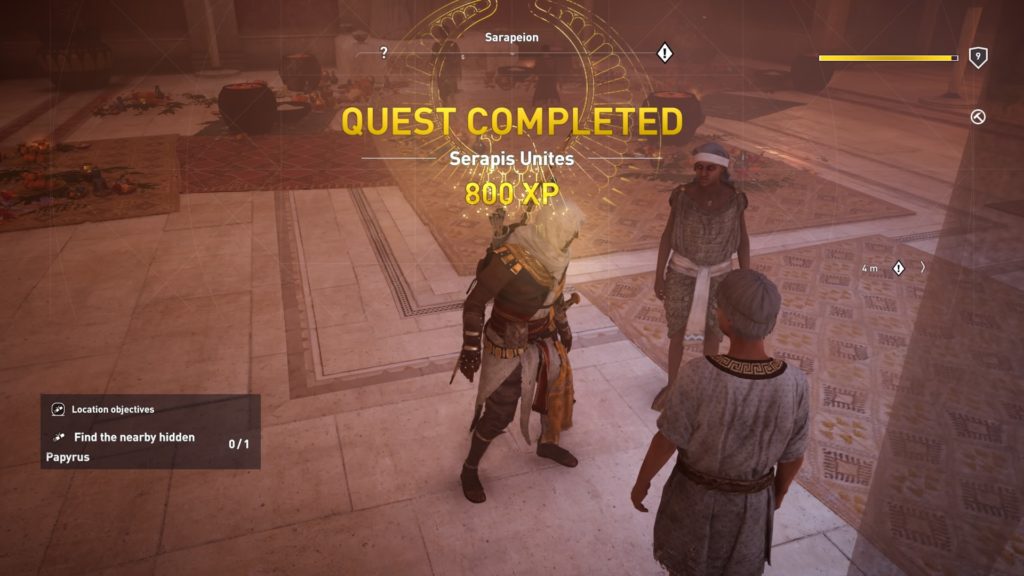 Reward: 800 XP