Molonoth which is on Torren IV is a map in Ratchet & Clank: Rift Apart.
Your objective is to get The Fixer to repair the crystal which was broken on another planet.
Here's a walkthrough of Torren IV in Ratchet & Clank: Rift Apart.
Find the Fixer
The main objective is to mend the Broken Phase Quartz which requires finding the Fixer.
Head to the location marked on the map first.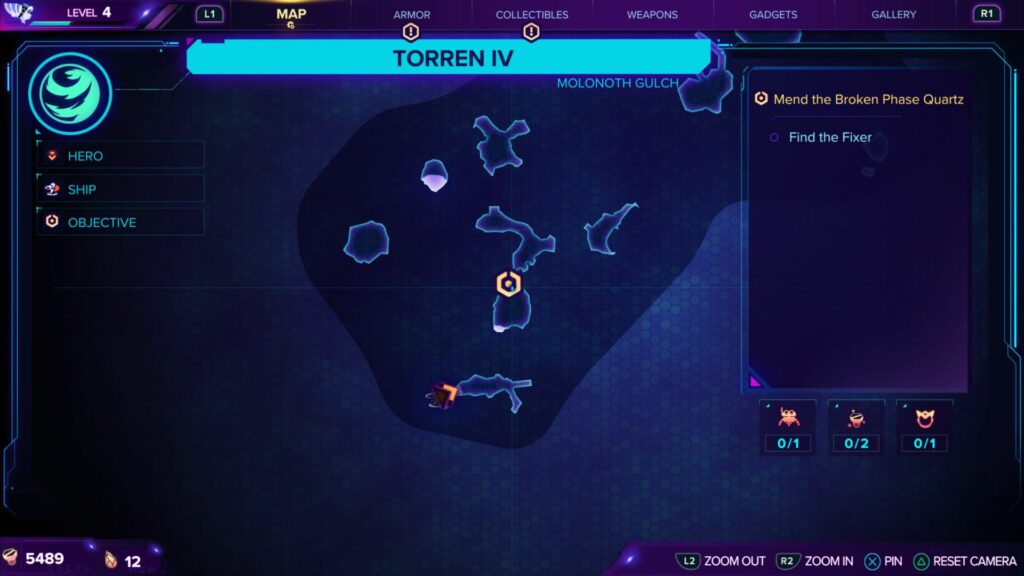 You can get there by making some jumps.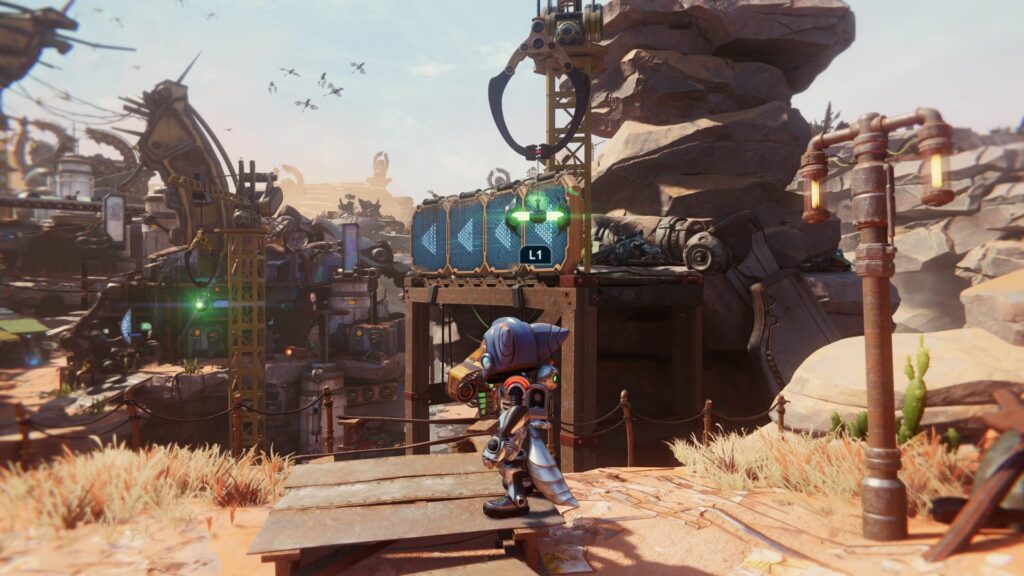 As you reach the town area, go around and you'll meet Vullard. A cutscene will be triggered as you get near him.
Recover the Hurlshot
Next, head to the Smelting Pit. The location is marked on the map as the objective icon.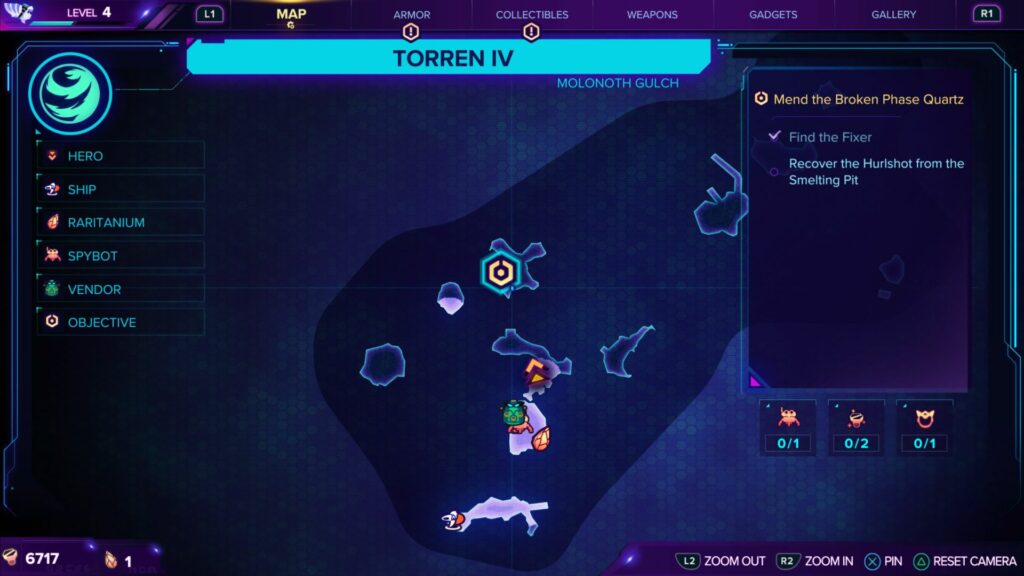 Use the tracks to go all the way and you'll reach the Smelting Pit.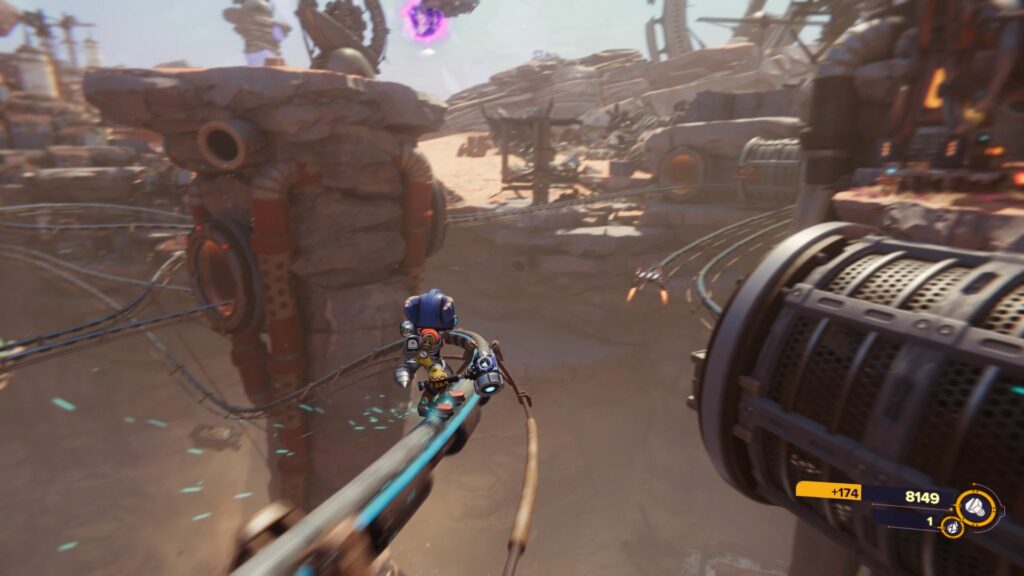 Defeat the enemies
When you reach the area, you'll come across Pierre again. You'll also be introduced to Shielded Enemies.
If you can't get past the shield, just use a shotgun.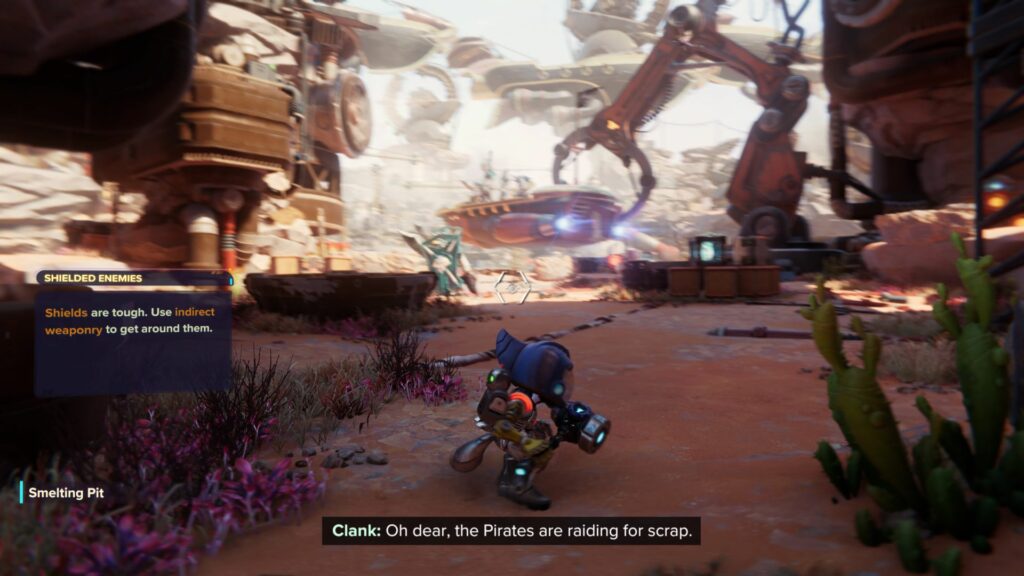 After securing the area, turn the wheel to recover the Hurlshot.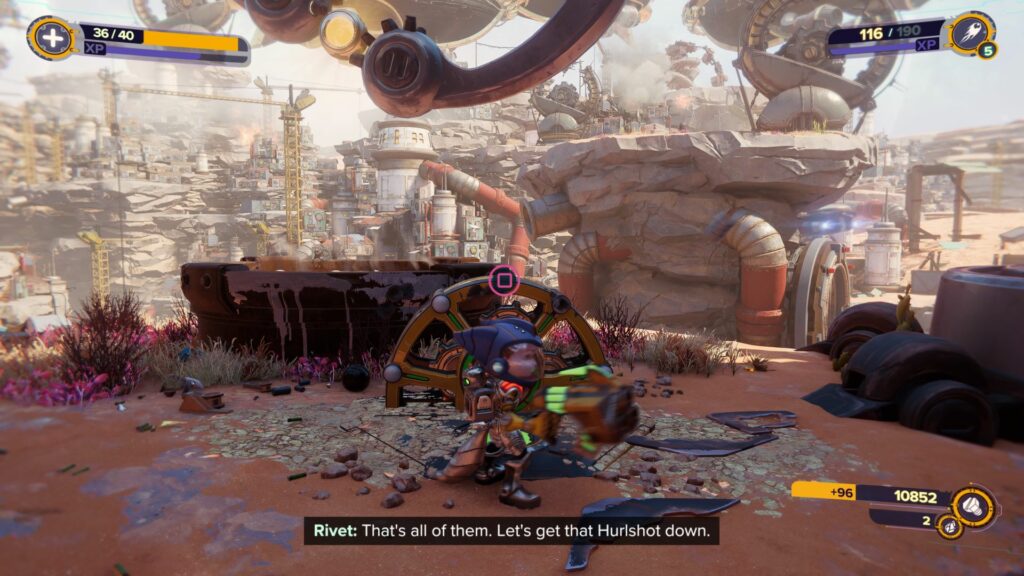 Use the Hurlshot
After getting the Hurlshot, you'll be able to use it on the yellow-colored floating bars.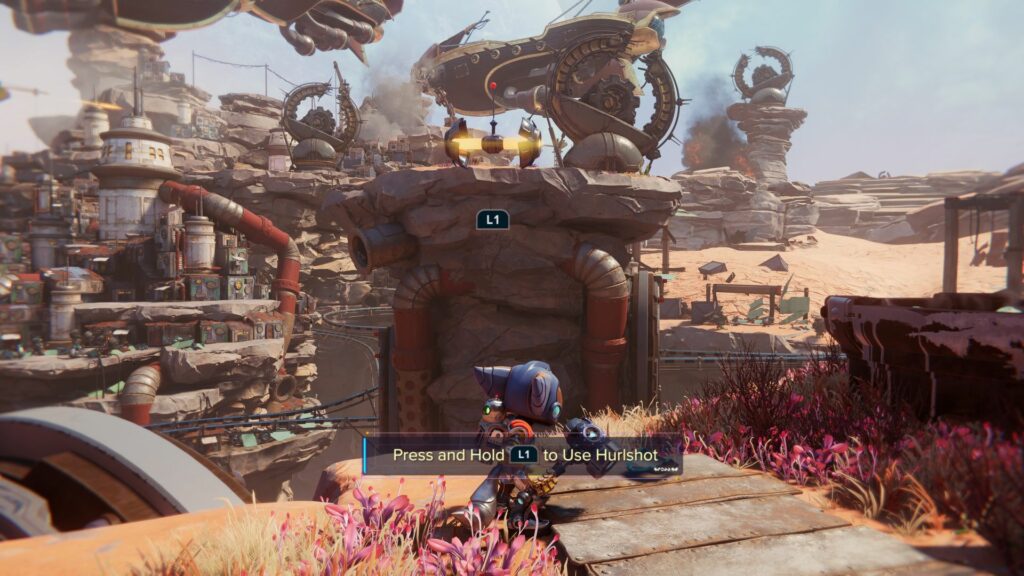 Just keep following the yellow bars and hurl to the next area. Along the way, you'll land on one of Pierre's ship.
Take out the enemies here.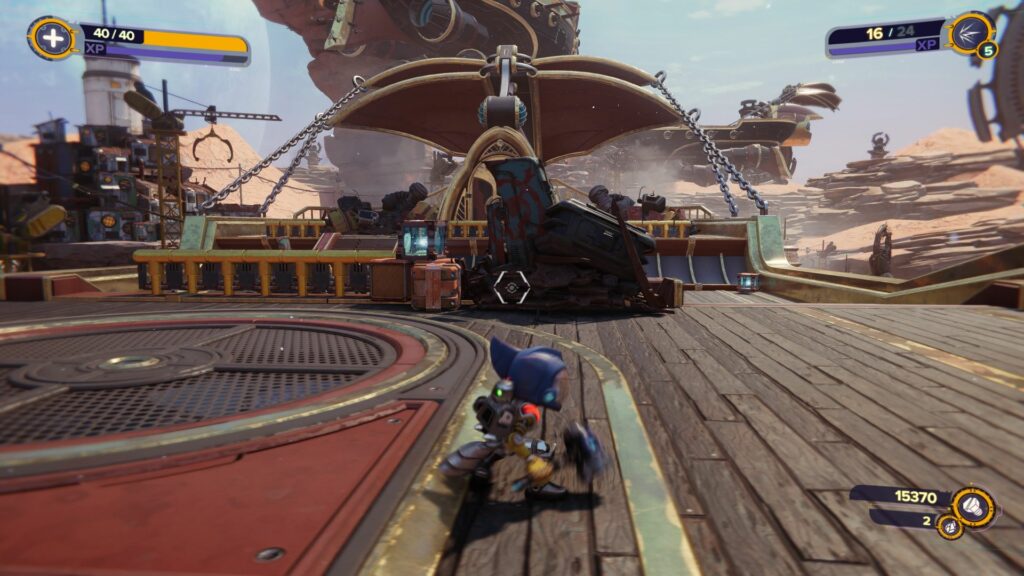 Defeat Wee Roger
There's a mini boss here. Take out Wee Roger who is on the ship as well.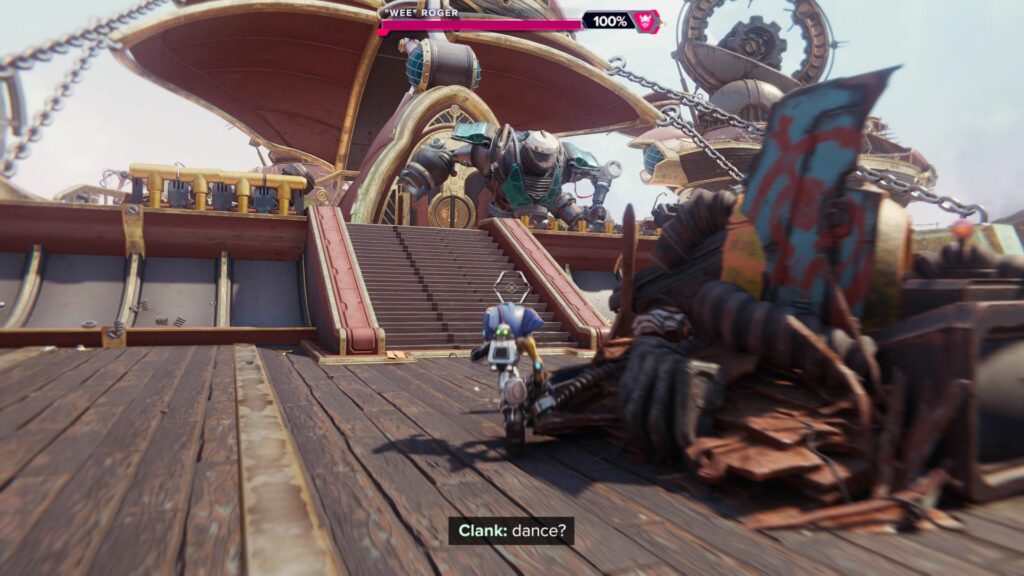 Reboot the Fixer
After defeating the mini boss and after the cutscene, you'll return to the town area.
Head to the Fixer which is shown on the map.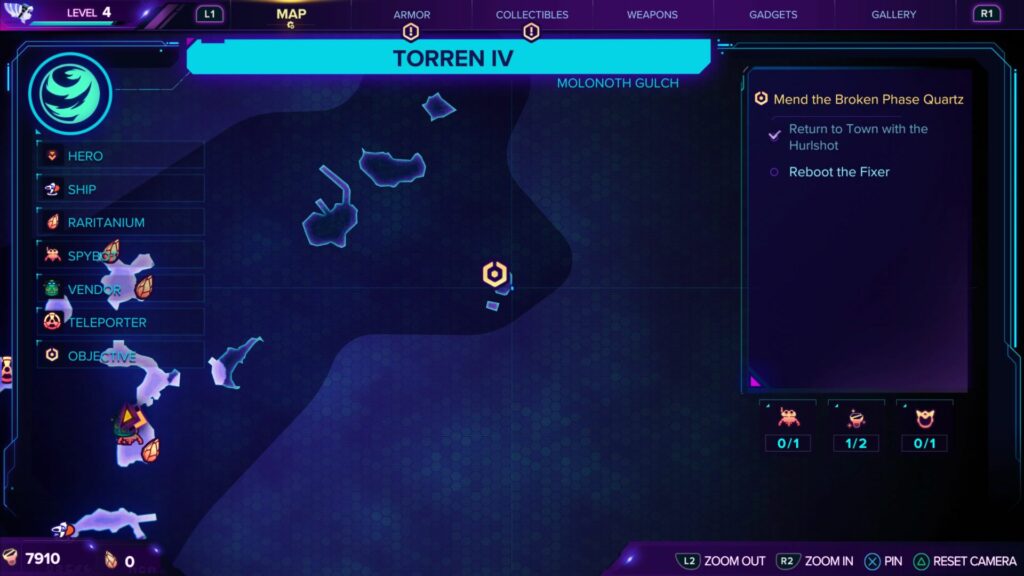 Use the hurlshot to go towards the Fixer.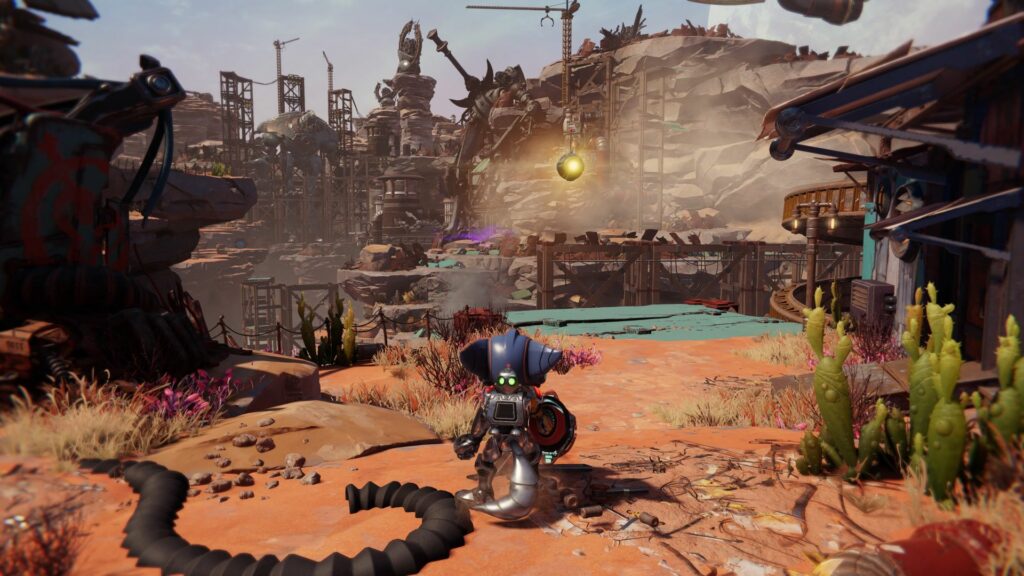 Defeat the enemies
Pierre's crew will be back. Take out all the enemies. After securing the first area, hurlshot to the next side and defeat the mini boss.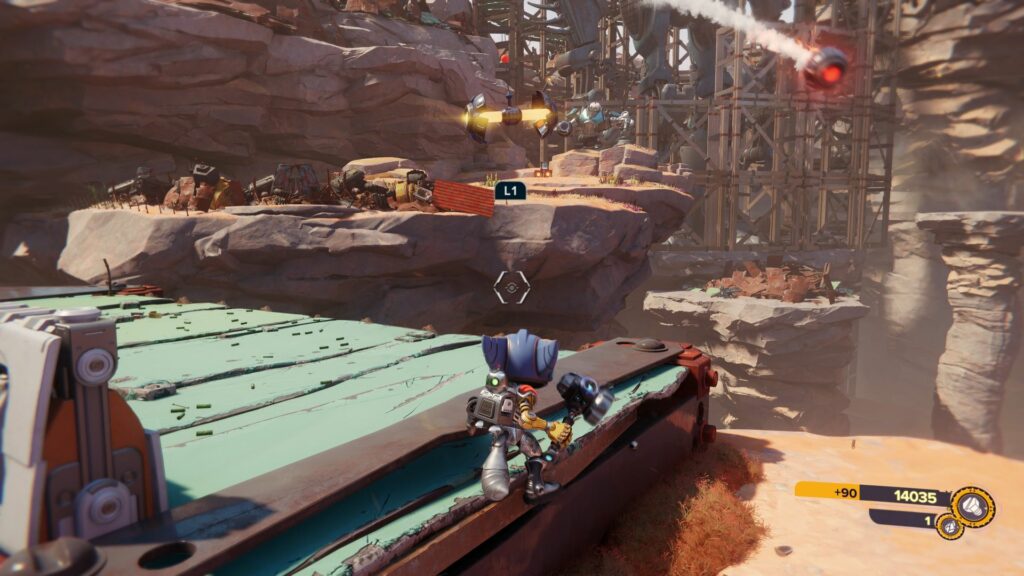 Get to the Fixer
After taking down the mini boss, use the yellow bar to hurlshot to the next area.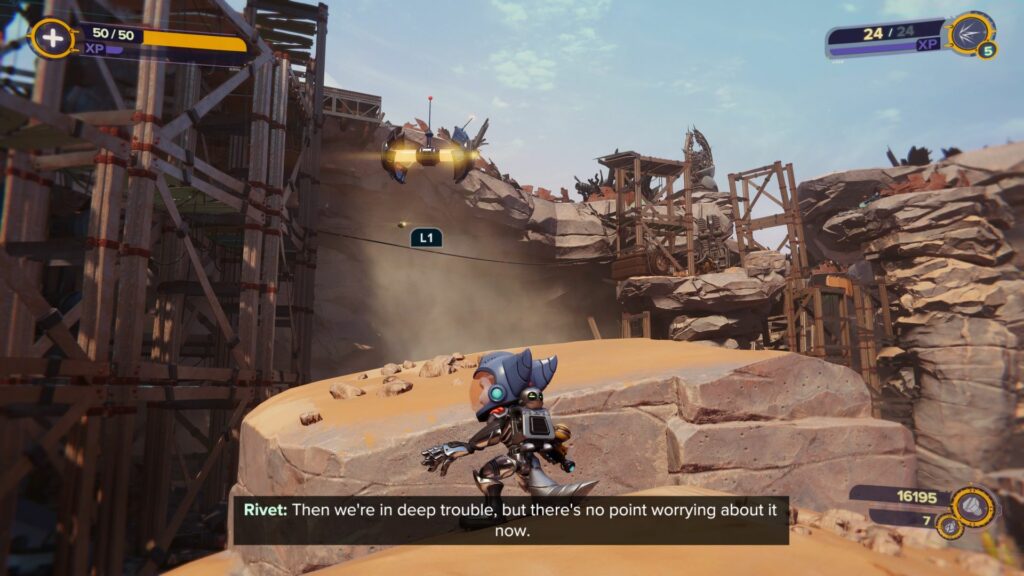 You'll eventually reach a wheel that powers the Fixer. Turn the wheel and the Fixer will come back to life.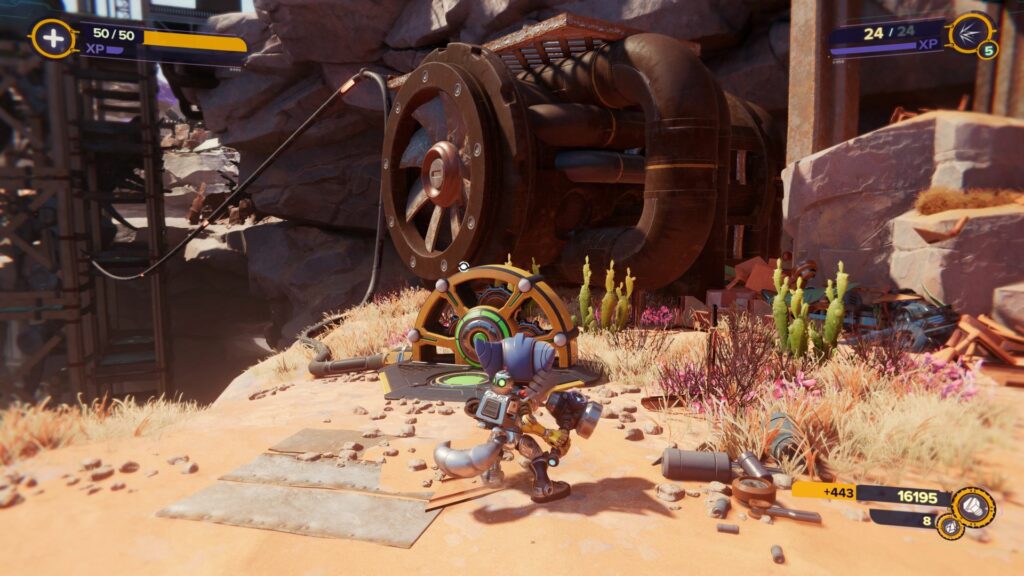 Escape
After waking up the Fixer, he'll start attacking Rivet and Clank.
This part is purely platforming. Use the tracks to escape the Fixer. You'll be required to switch tracks, use hurlshots and so on.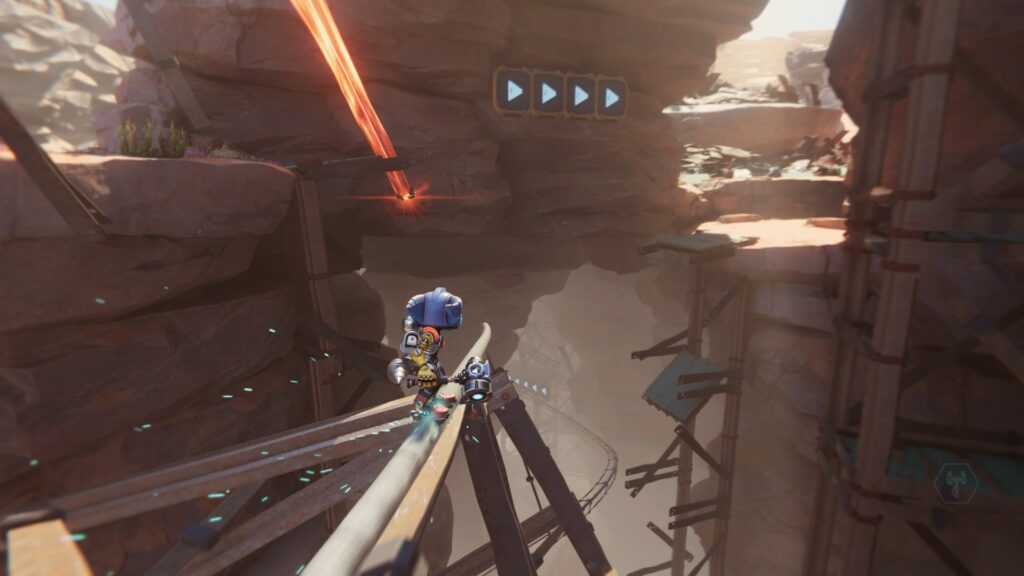 After this part a cutscene will trigger. Clank manages to convince the Fixer that everything is fine. He'll then repair the crystal.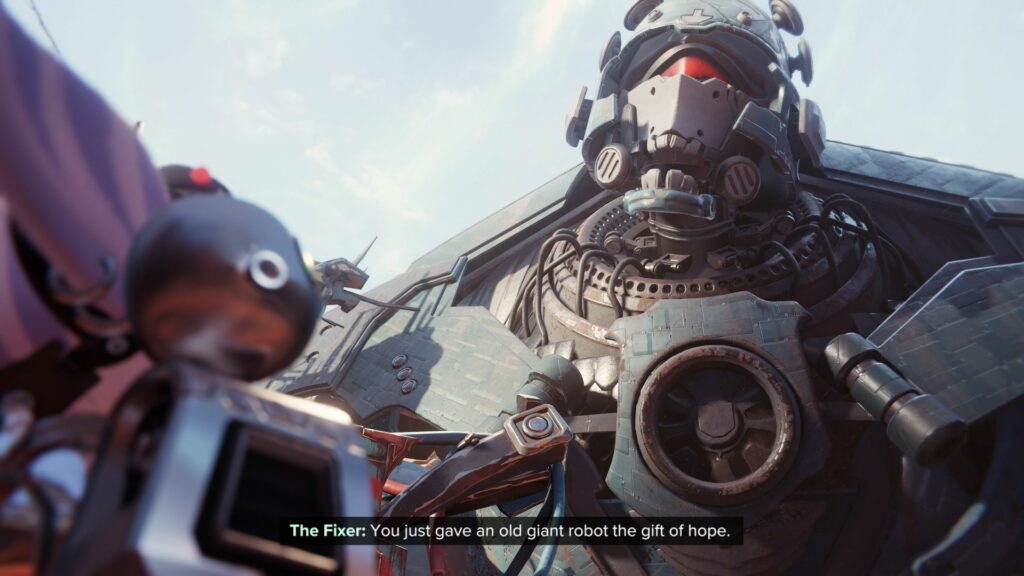 ---
Related posts:
Ratchet & Clank (Rift Apart): Scarstu Debris Field Walkthrough