Ratchet and Clank: Rift Apart is the newest PS5 exclusive game on the market.
You once again play as Ratchet accompanied by Clank and you'll meet Dr. Nefarious at the very beginning.
Here's a walkthrough of the prologue in Ratchet & Clank (Rift Apart).
Prologue
You will begin as Ratchet and it will be an event to celebrate your achievements over the years.
Just walk down the red carpet.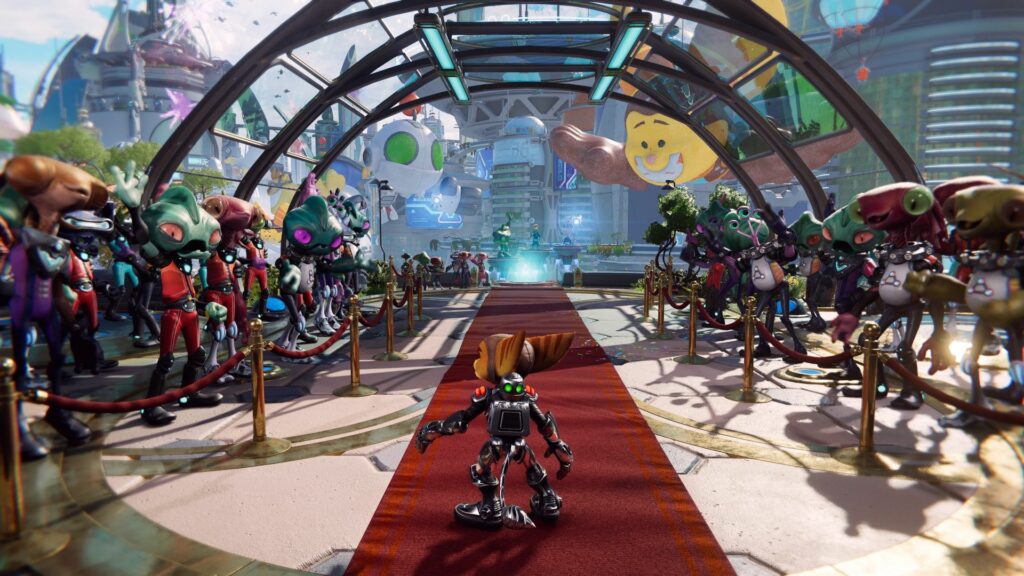 Along the way, you can start destroying the boxes.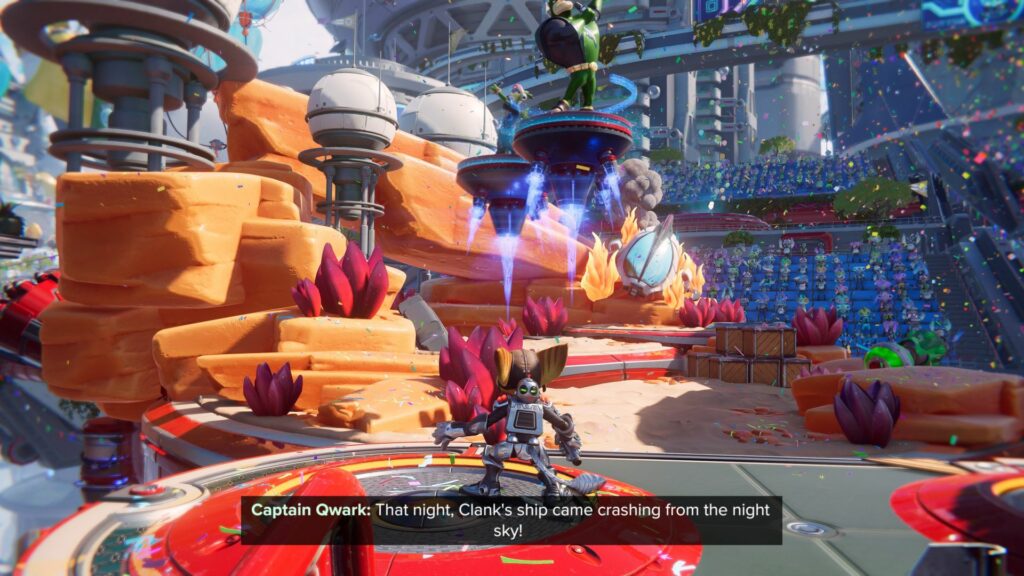 Take the wrench and then throw it to break the sheet open.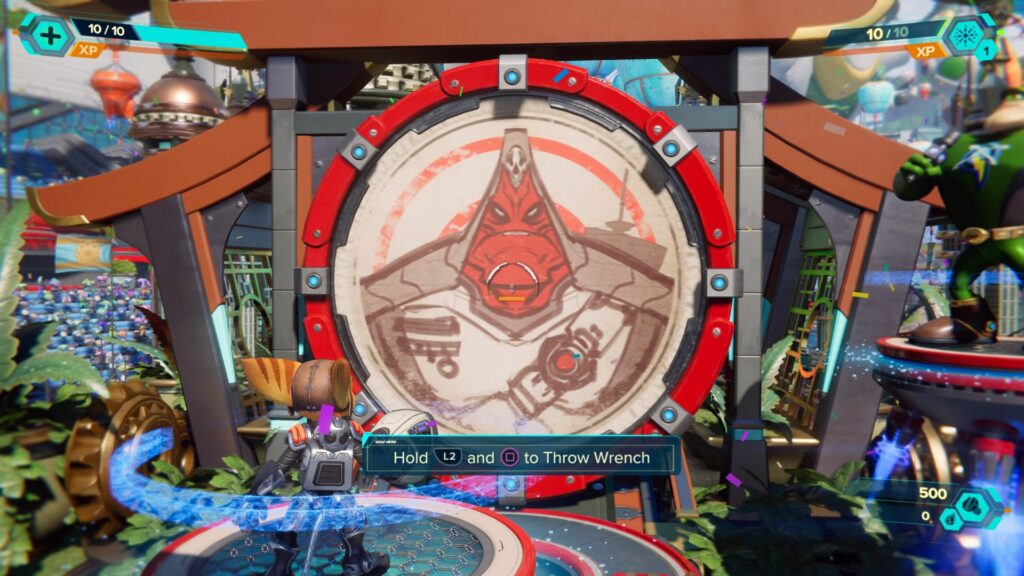 Pick up weapons
In the next area, you'll be given some basic weapons and you have to use it to shoot the balloons.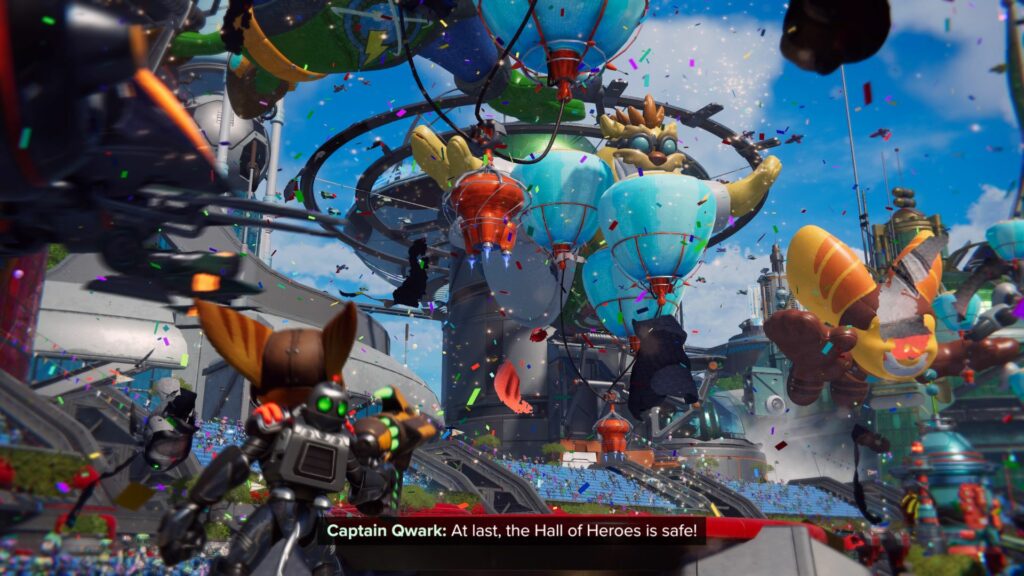 After some time, Dr. Nefarious will appear. Use your weapon to defeat the enemies.
Ammo can be obtained by destroying crates.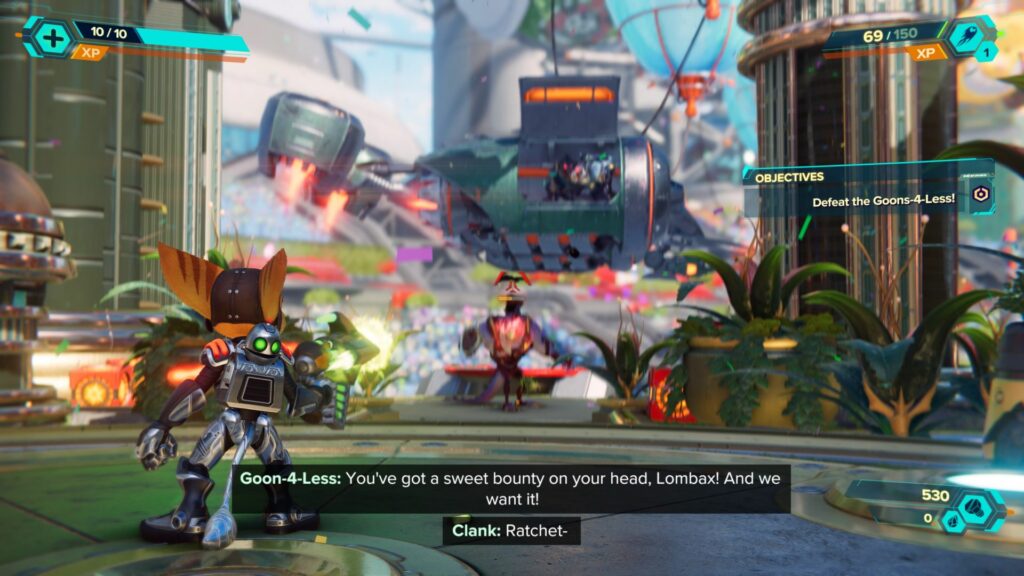 Chase after Dr. Nefarious
Next, use the rollercoaster tracks to chase after Nefarious.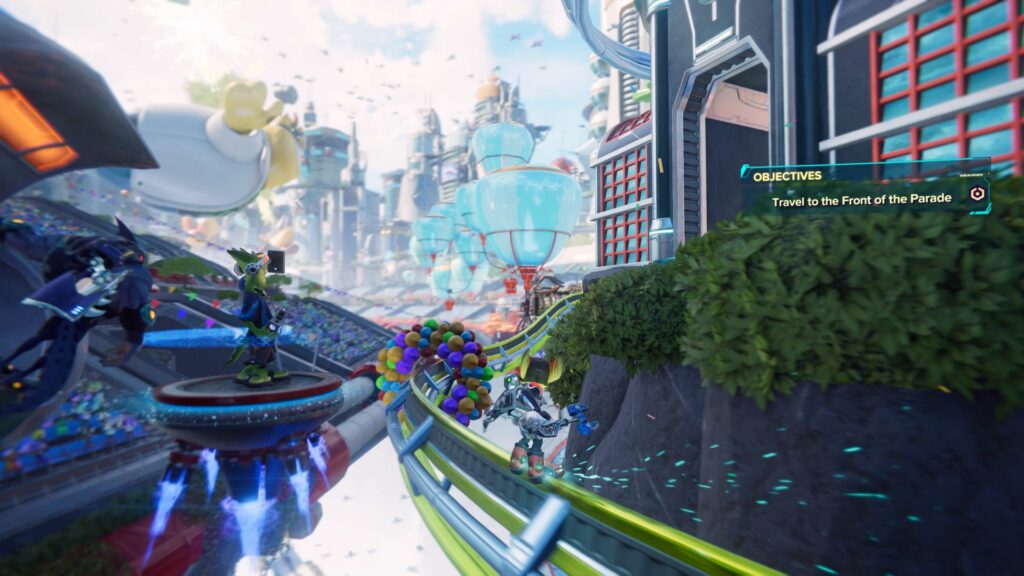 Then, grapple onto the platform to get up.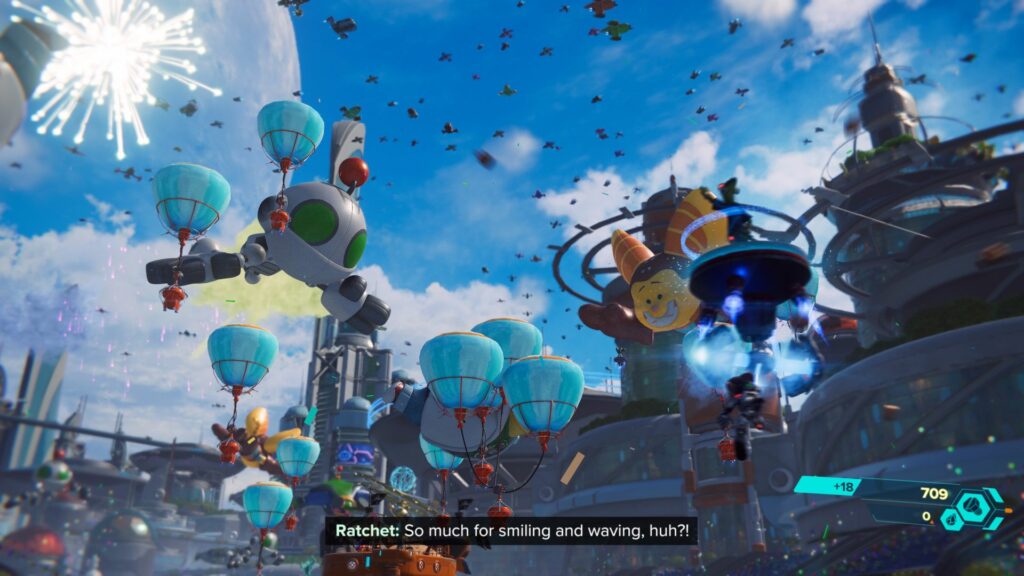 Continue taking out enemies along the way.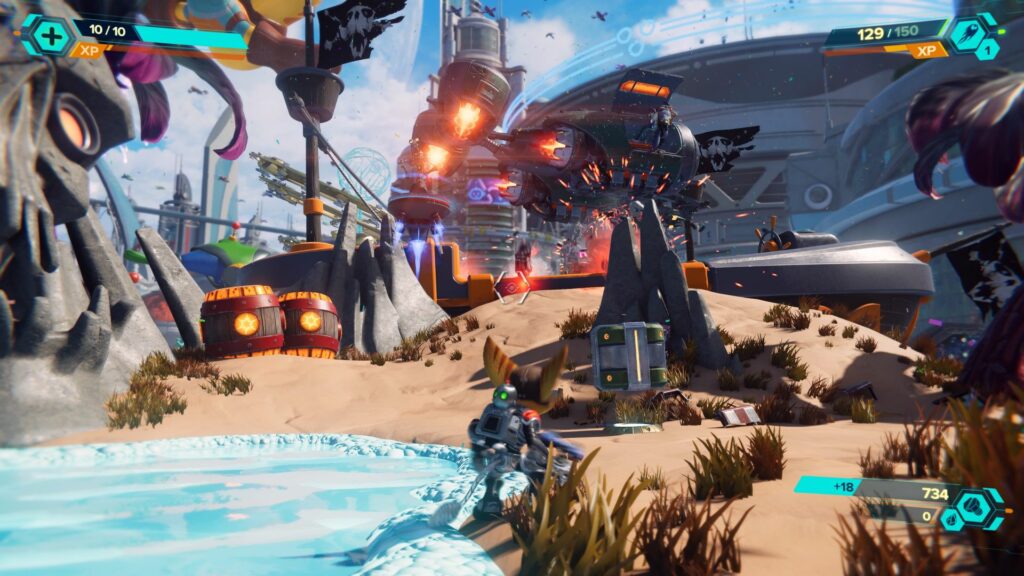 Here, you'll be taught how to glide down.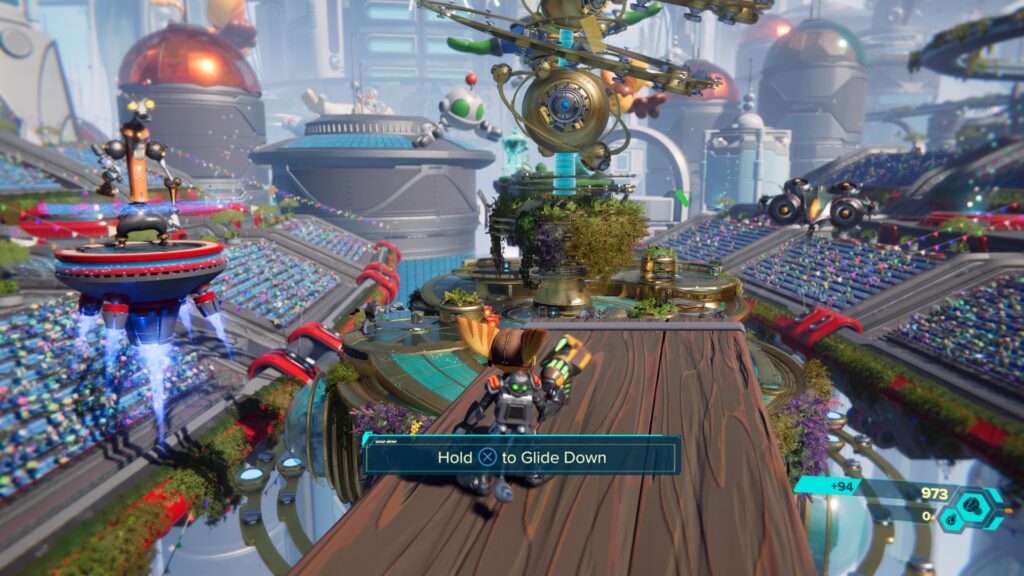 Take down the Goon Dropship
After defeating the enemies, you have to take down the Goon Dropship as well.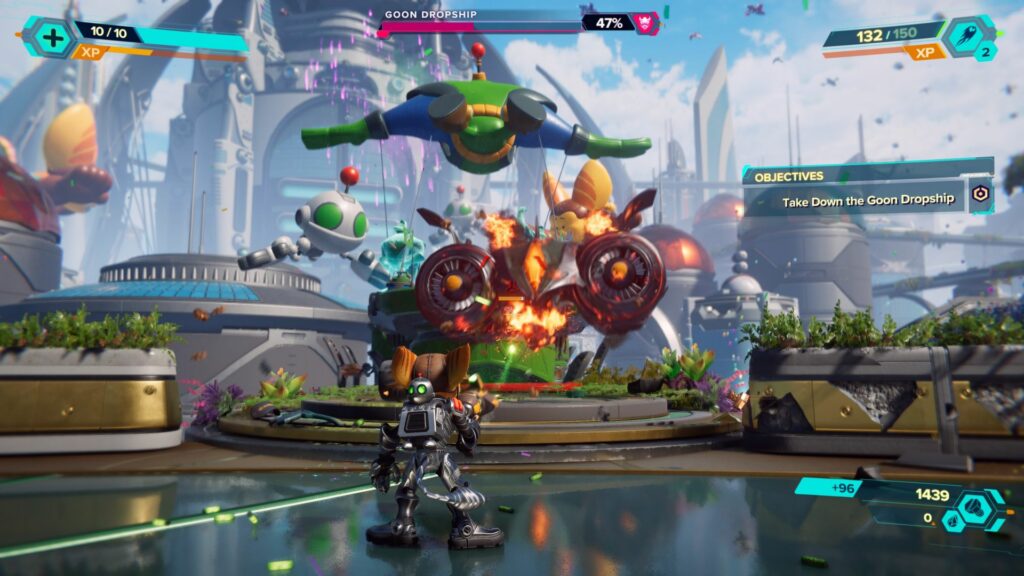 Continue to pursue after Dr. Nefarious.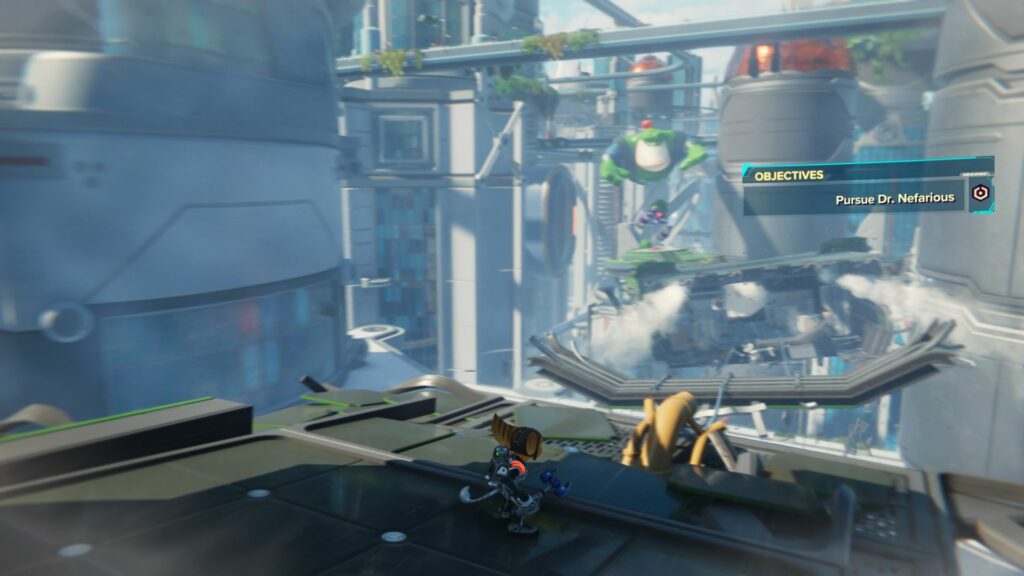 At the end of the platform, jump and smash the button to fire rockets against Nefarious.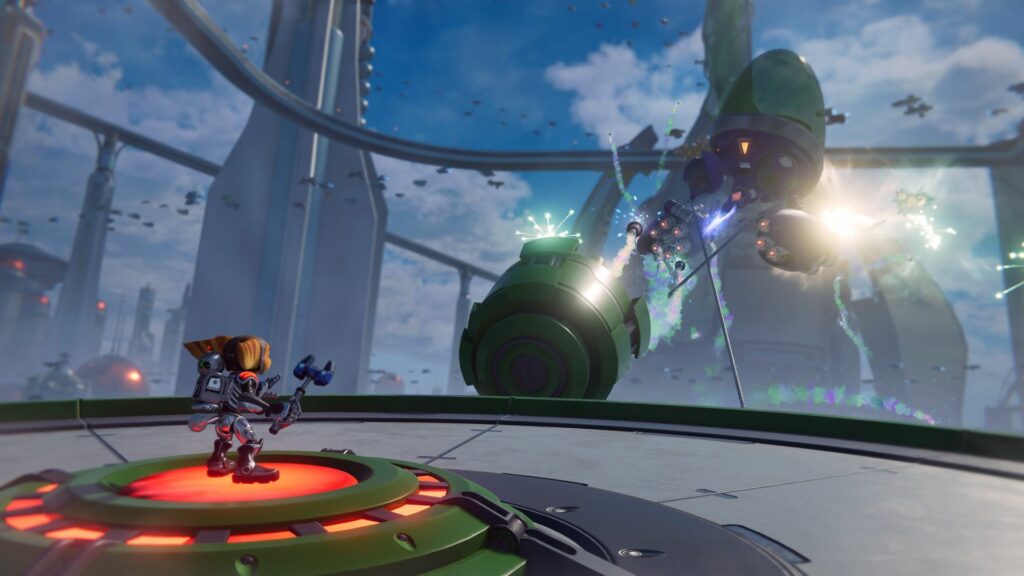 Buy a weapon
You will then meet the vendor. Purchase either the Shatterbomb or The Enforcer.
You'll be able to get the other one later.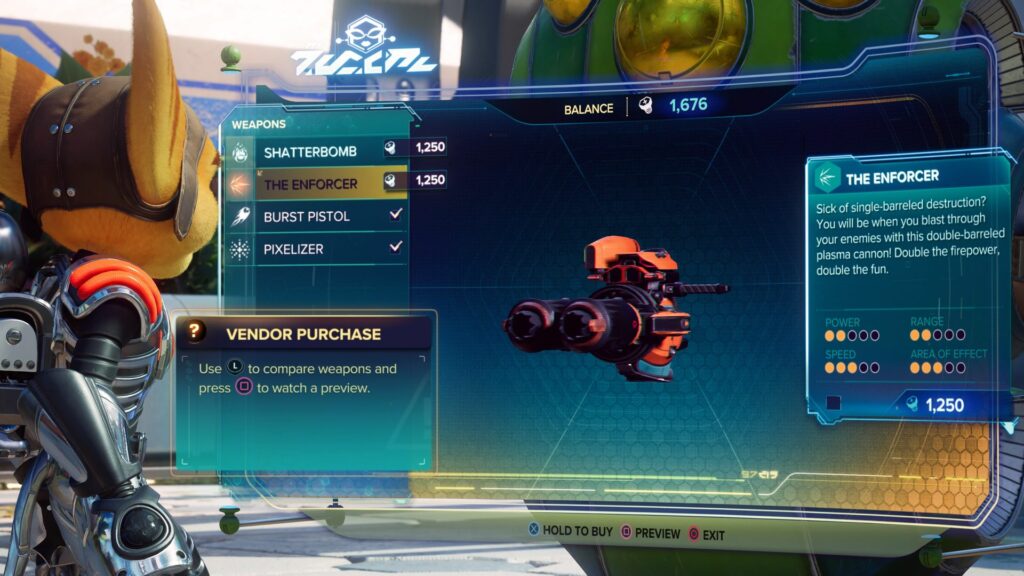 Try out the new weapon against the enemies.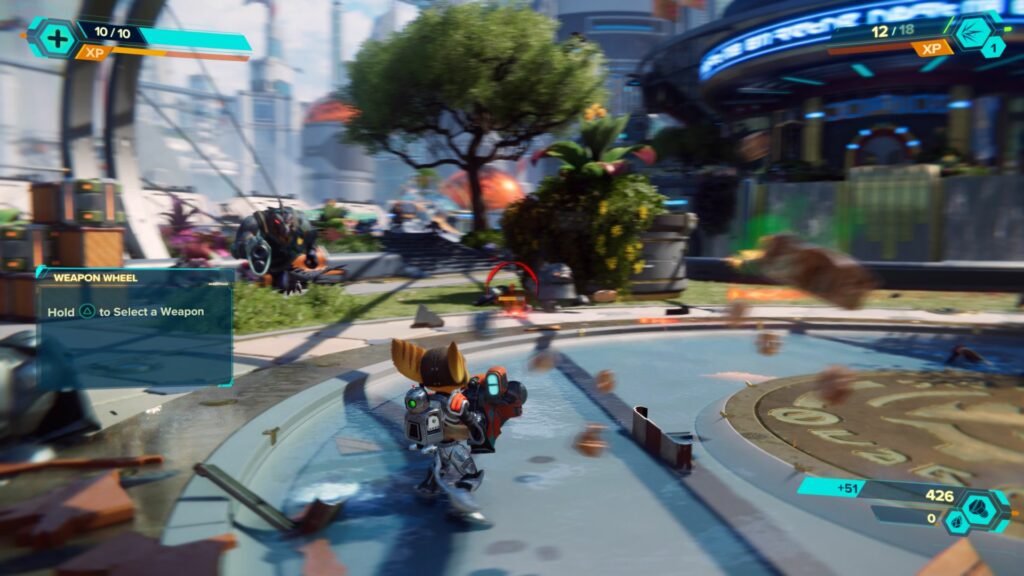 Rift tether
You will then reach a part where you have to rift tether to get to the next side.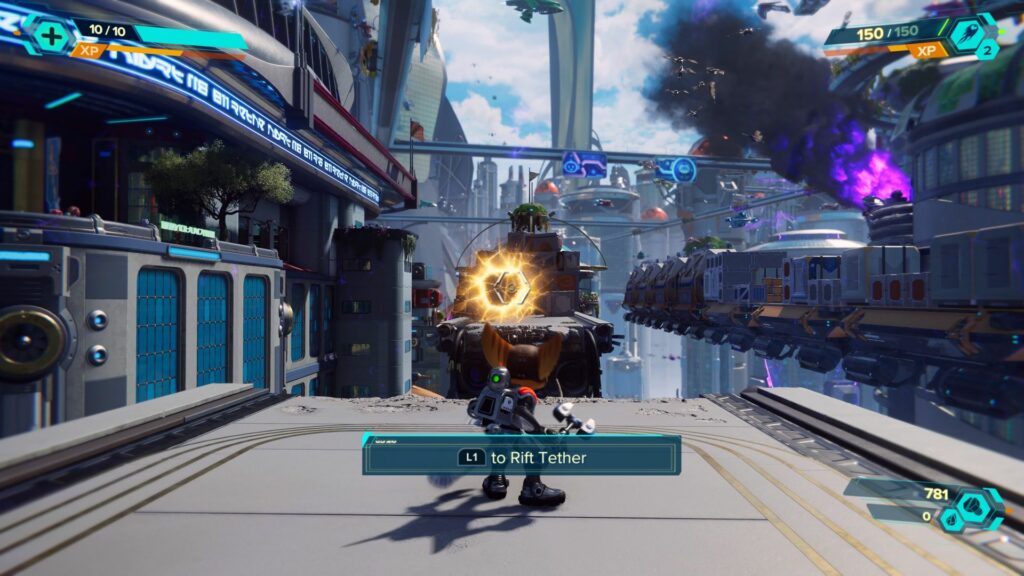 Similarly, do the same thing to reach the upper platform.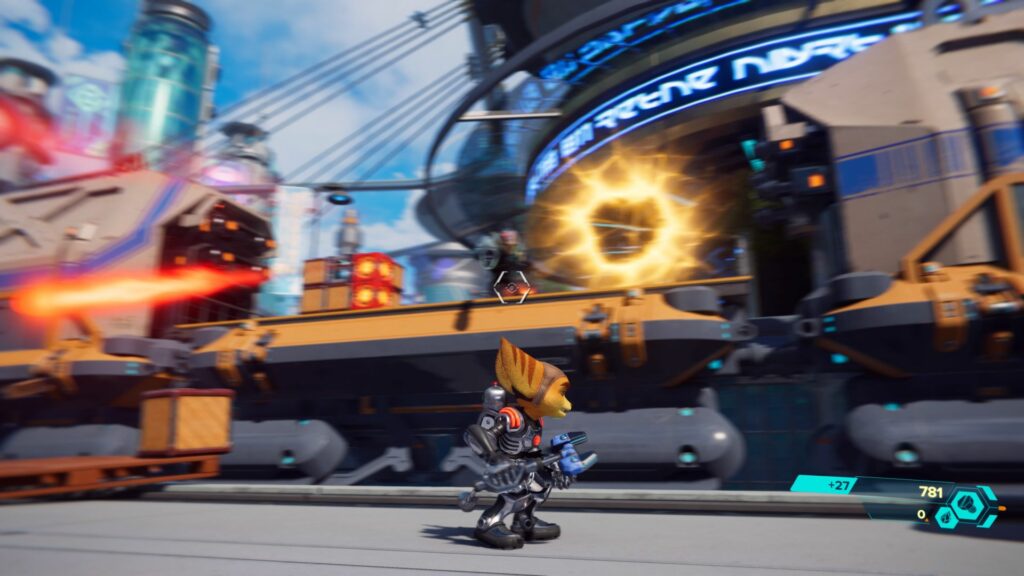 Continue taking out the enemies inside the building.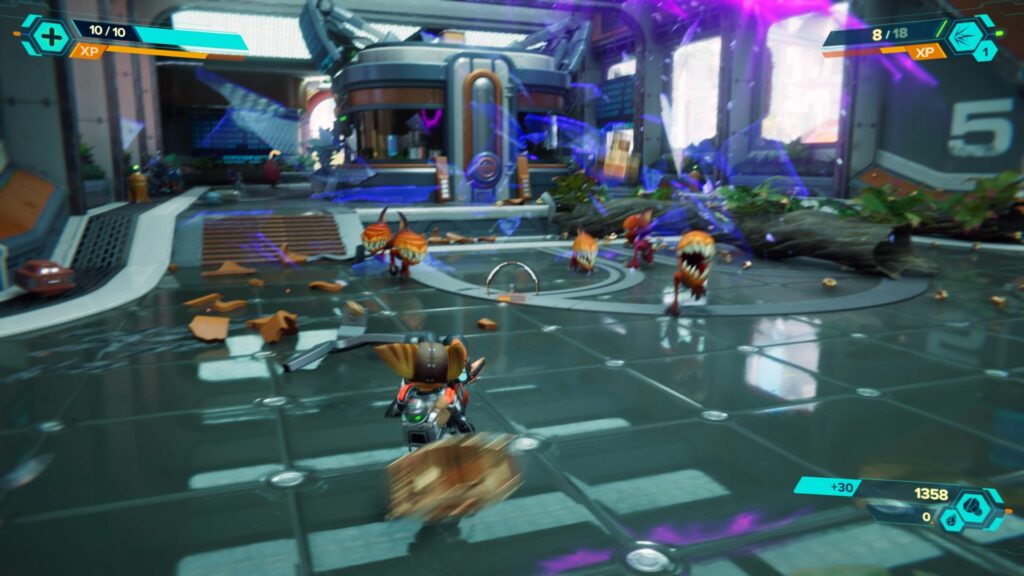 To get to the next area, rift tether all the way.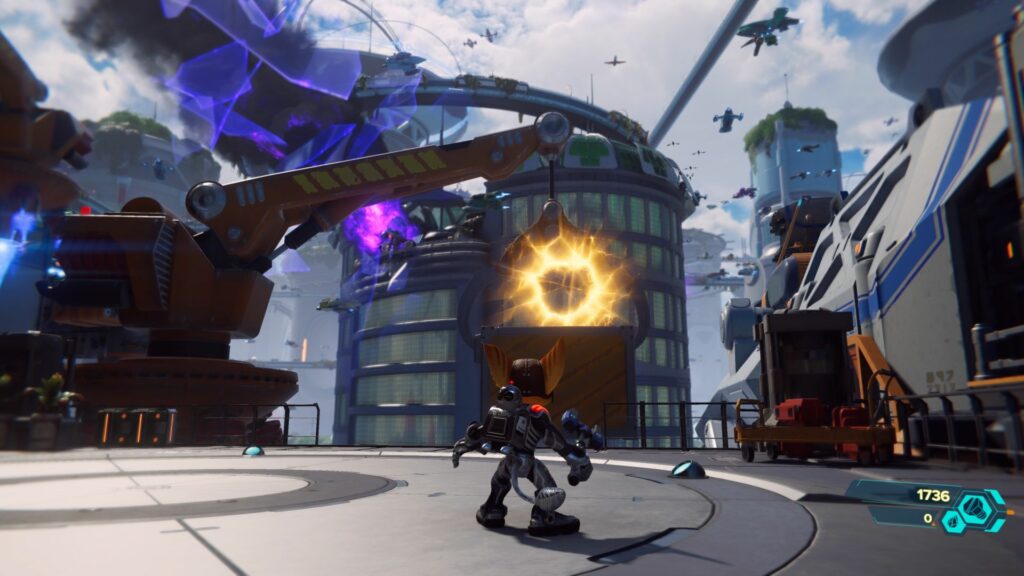 After taking out the enemies here, press L1 to hang onto the ship.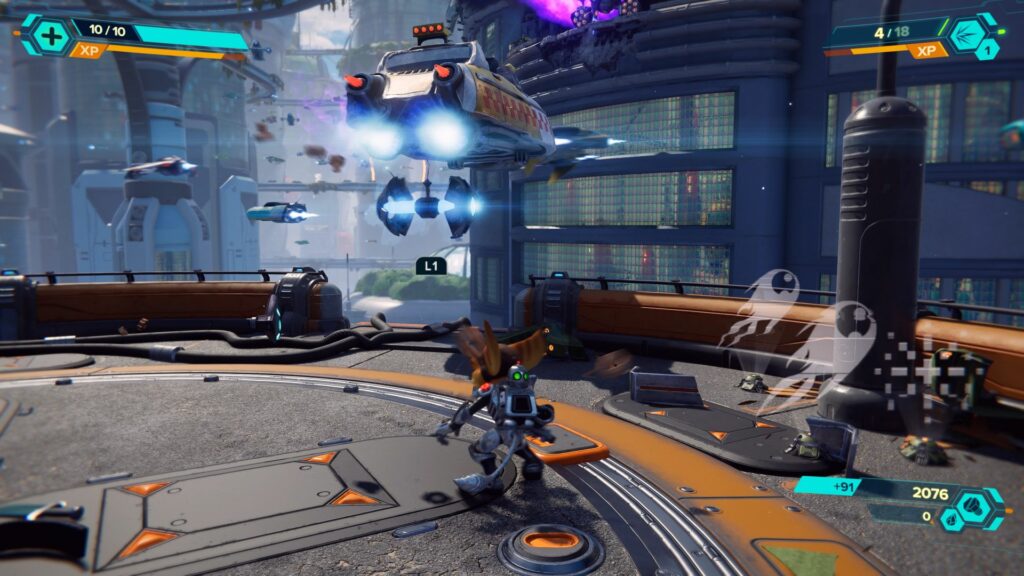 Purchase the other weapon
You will then be able to buy the other weapon as you meet the vendor again.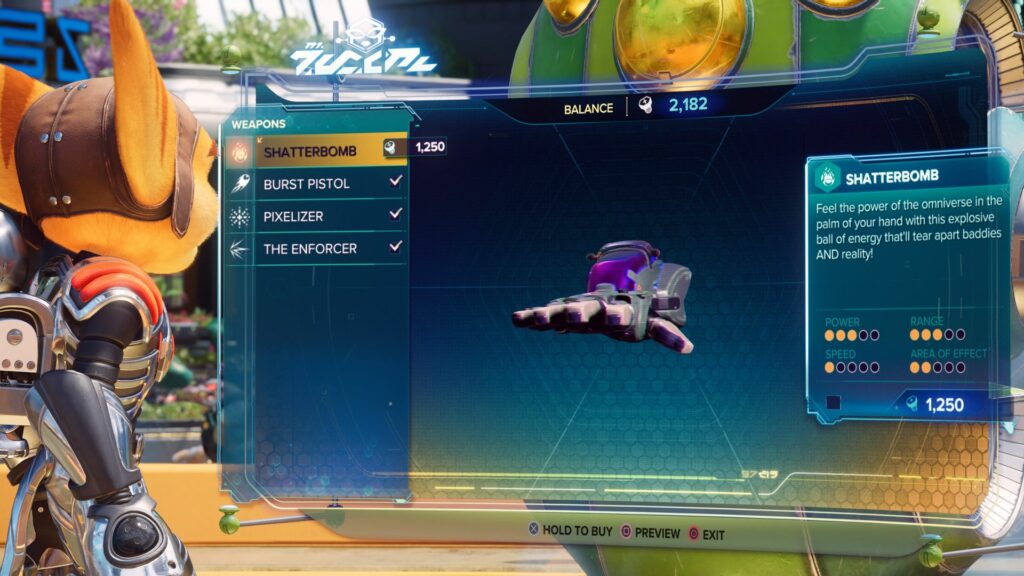 Defeat Dr. Nefarious
Take out the enemies near the vendor first and you'll eventually reach Dr. Nefarious again.
This time, take him out. During the fight, he'll summon some small enemies from different dimensions. They shouldn't pose a problem.
You can get ammo from destroying the caches / crates.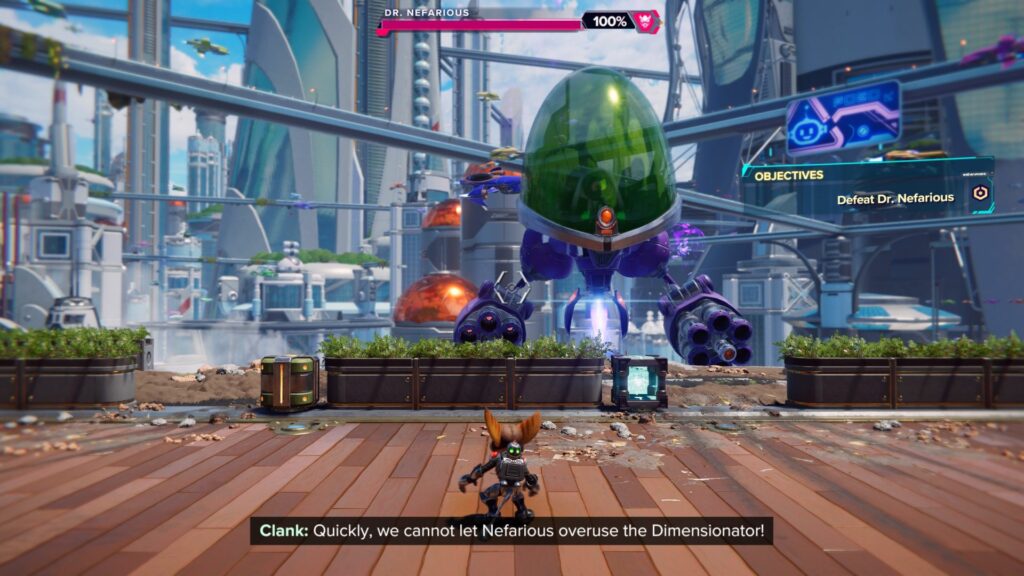 After beating Dr. Nefarious, you will be transported through many dimensions and eventually reach the dimension where Rivet is.
The prologue ends here.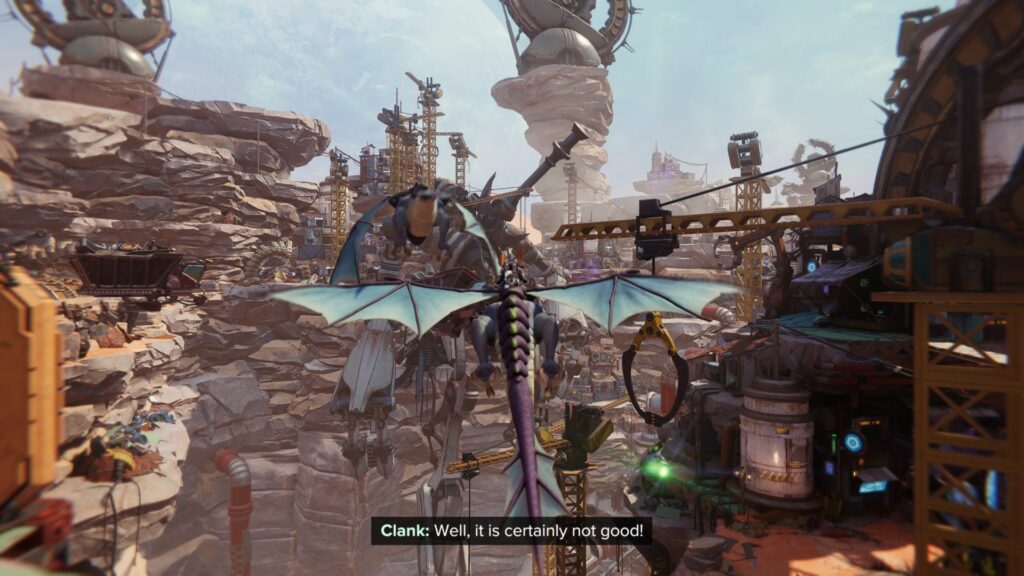 ---
Related posts:
Ratchet & Clank (Rift Apart): Scarstu Debris Field Walkthrough
Sargasso Planet: Ratchet & Clank Rift Apart Walkthrough
FF7 Remake Intergrade: How To Find All Happy Turtle Flyers (Locations)