In Like A Dragon Gaiden: The Man Who Erased His Name, you'll be tasked to find Staminan Light for a NPC as part of the Akame Network tasks.
Here's how you can find a Staminan Light (location) in Like A Dragon Gaiden.
Staminan Light location
You should be able to find a Tsuruha Drugs store at W Sotenbori Street as marked in the map below by the player's location.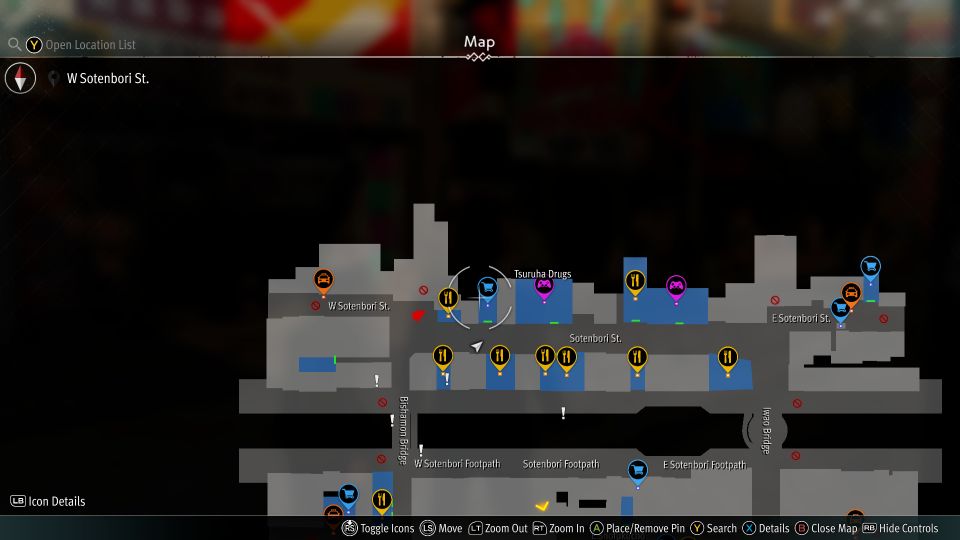 It's on the main Sotenbori Street.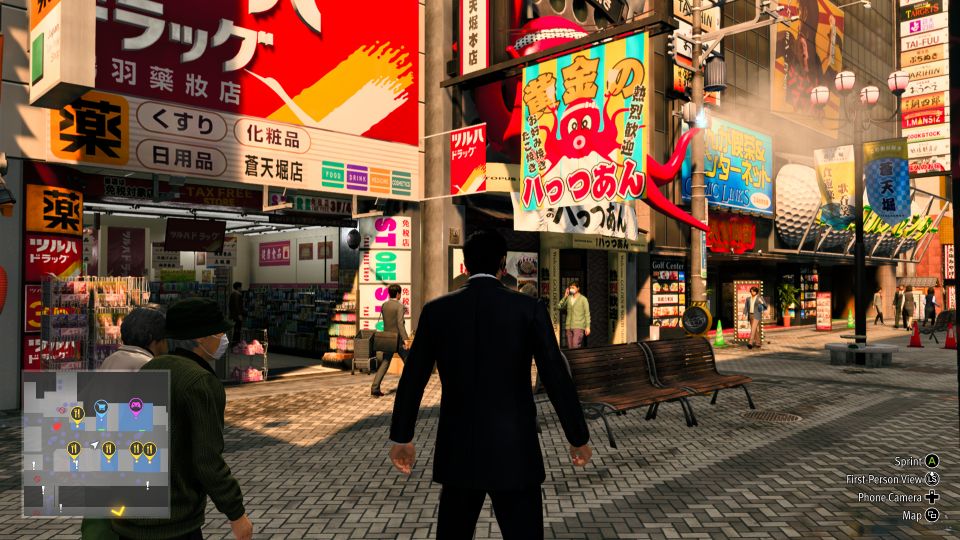 Inside Tsuruha Drugs, you can buy Staminan Light for 1000 yen, among other things. All of the more unique drug items are here.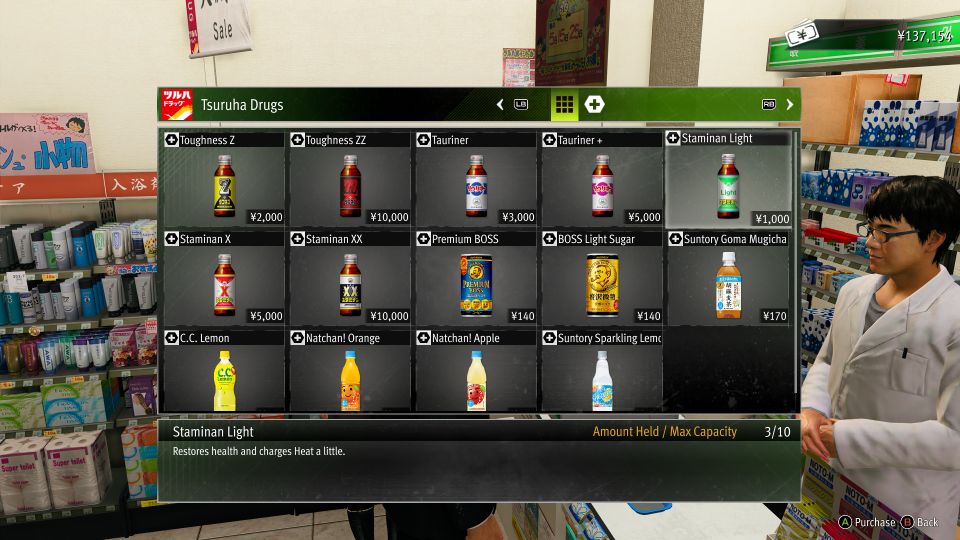 ---
Related posts:
Like A Dragon Gaiden: How To Find Pork Tonkatsu Bento (Location)