Hideaway is a side quest in Assassin's Creed Origins in the land of Siwa.
Your task is to look for Chenzira who is hiding from the pack of hyenas.
Here's a walkthrough of Hideaway in AC Origins.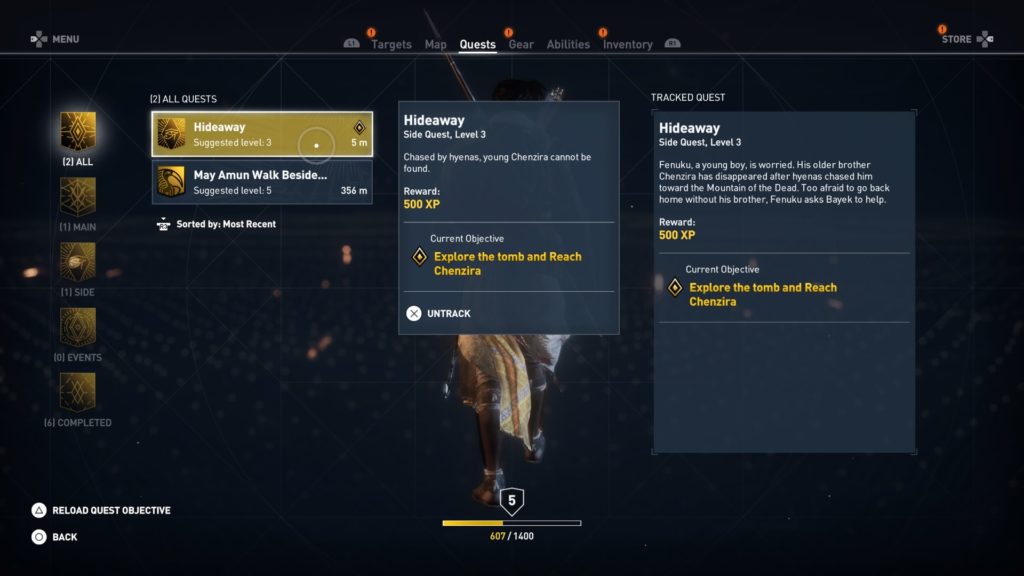 This quest is recommended for those level 3 and above.
Summary of Hideaway
1. Explore the tomb and look for Chenzira
2. Escort Chenzira out of the tomb
3. Kill the hyenas
Explore the tomb and look for Chenzira
The location of the tomb is shown in the map below.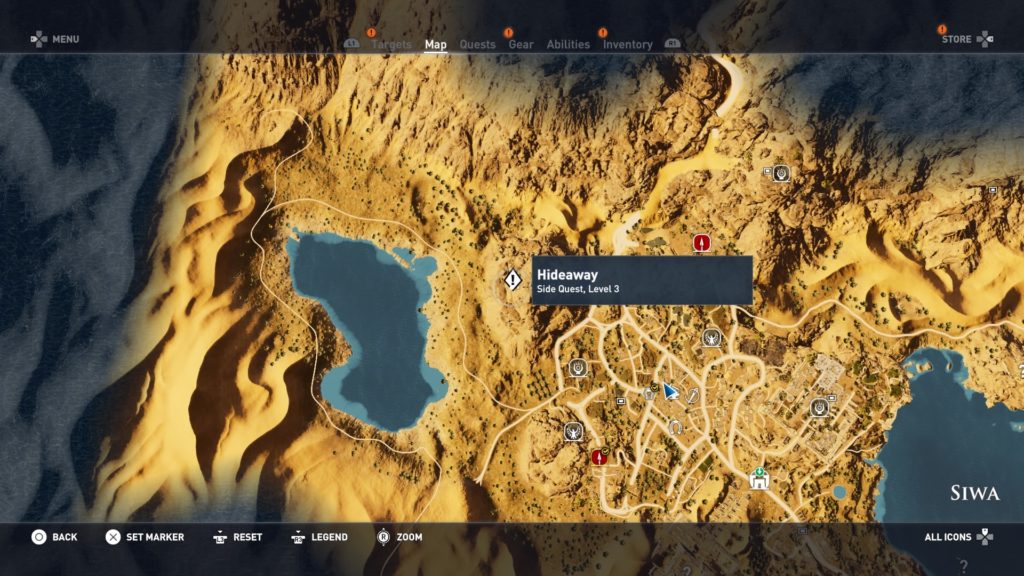 As you get there, you'll find Chenzira's brother. He'll tell you that Chenzira ran towards the tomb after the hyenas came.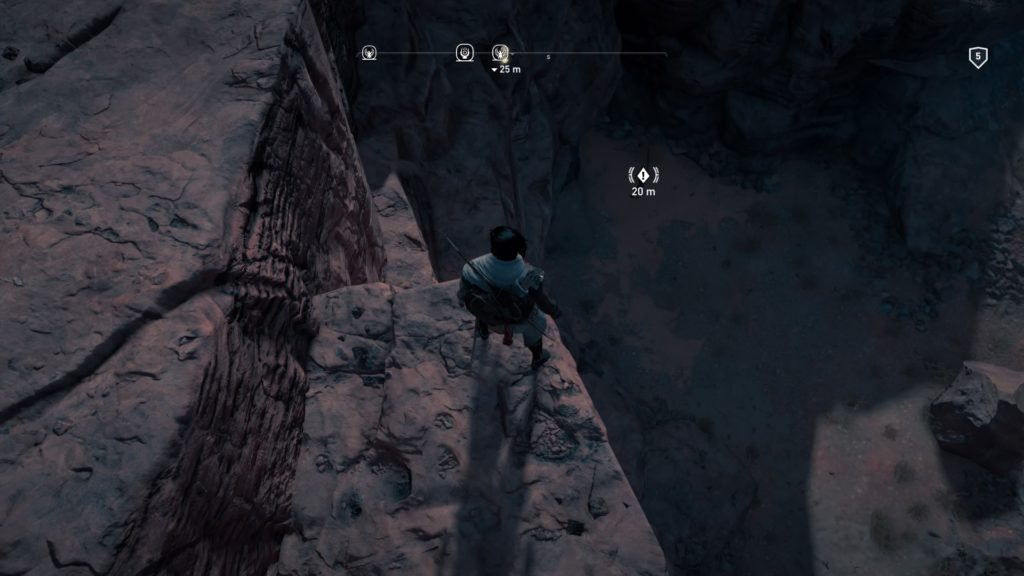 Now, get inside the tomb and look for Chenzira. Use your torch to lighten up the area.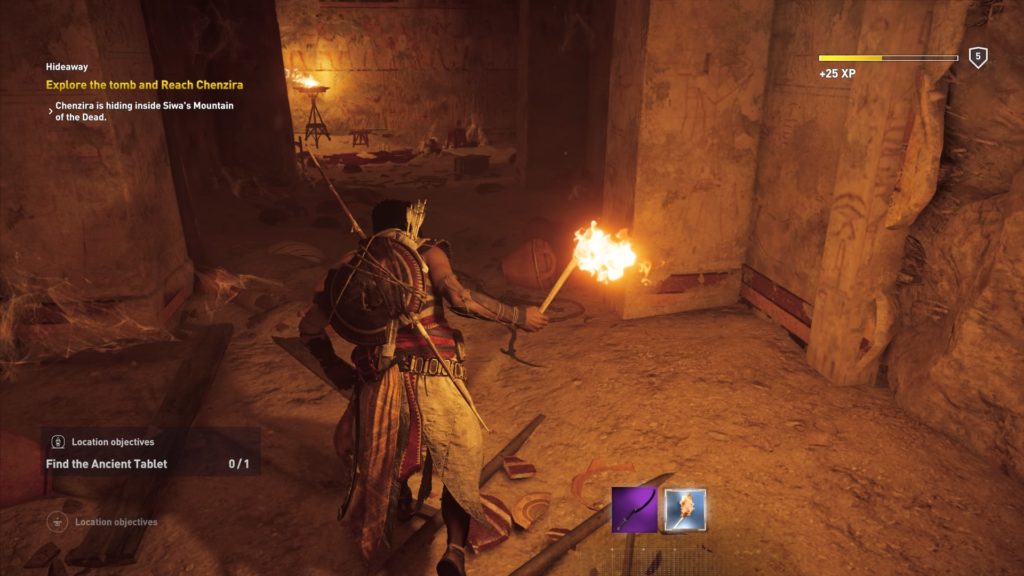 You will reach a dead end. Look for the wall with bugs on it. You can destroy that wall to create a pathway.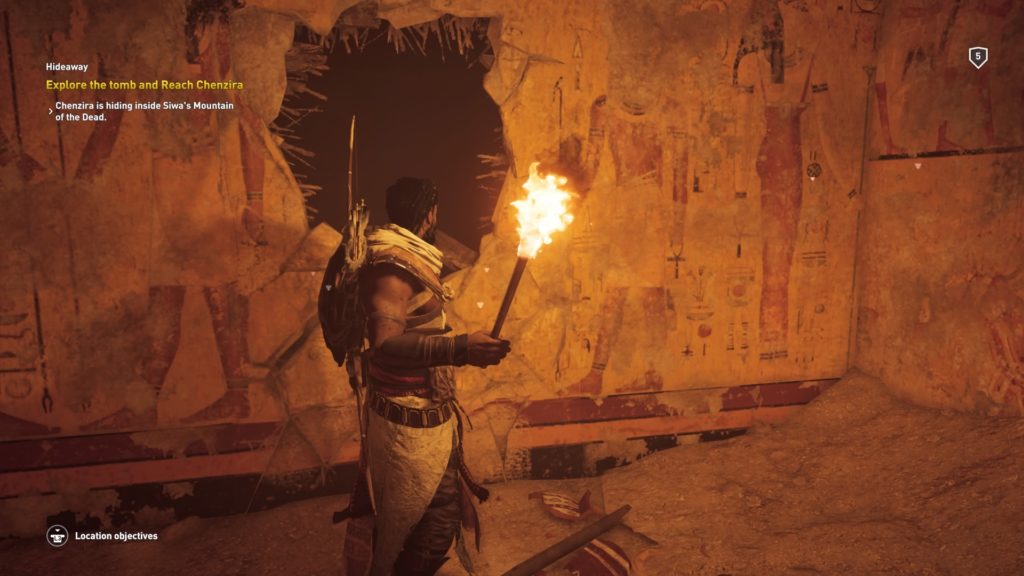 Keep going up. There'll be a dead end if you keep going straight. Loot some items and go back. In the middle, there's a path to the side.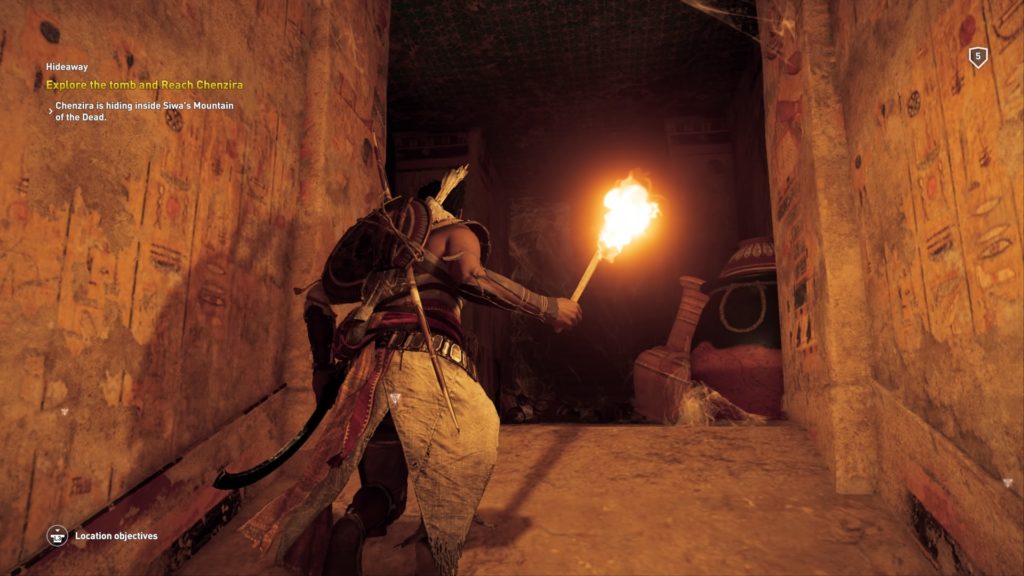 You should see these structures blocking the way. You can move them away.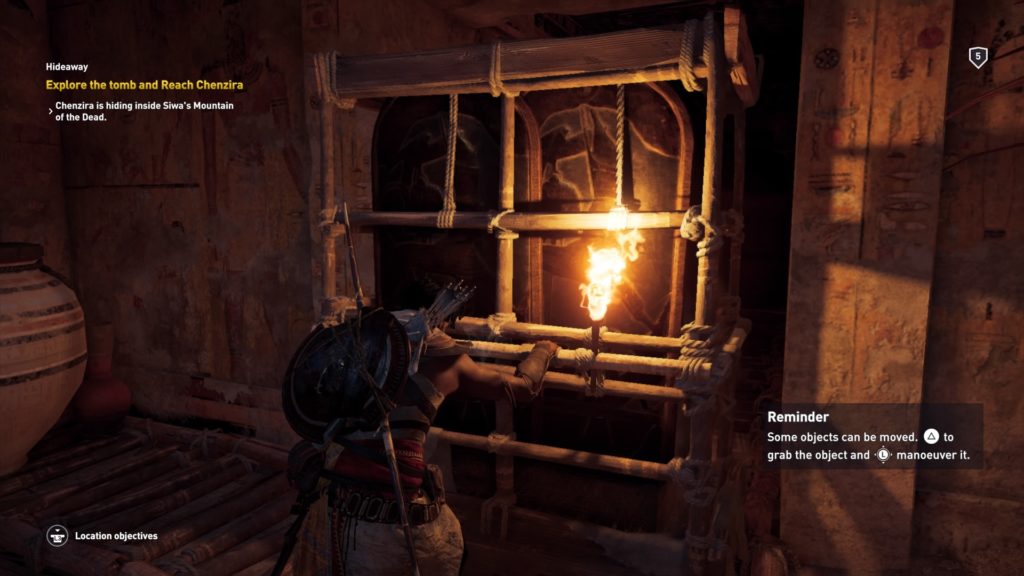 In one of the rooms, there's a treasure to loot.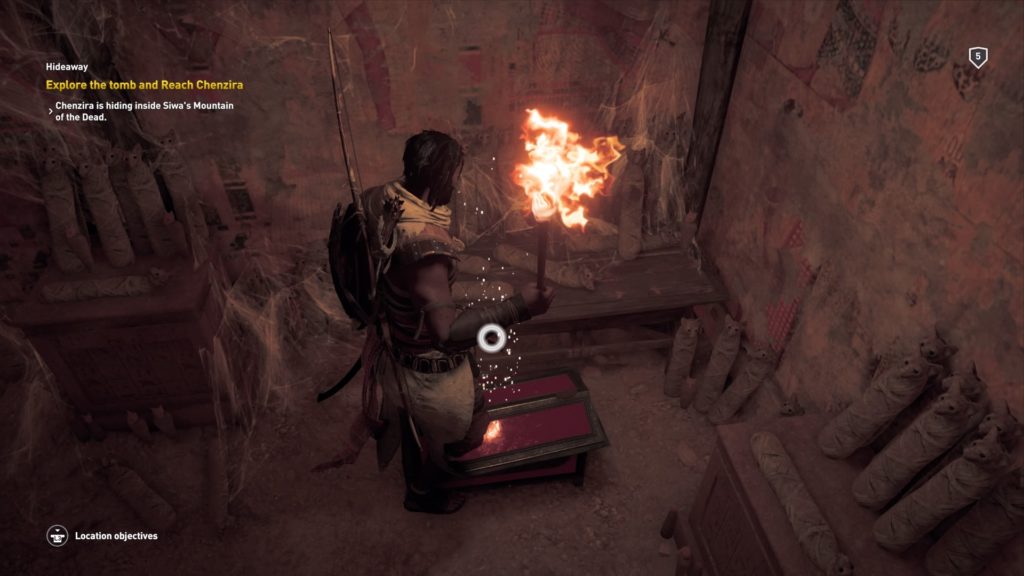 Get to the other room and you'll find Chenzira inside.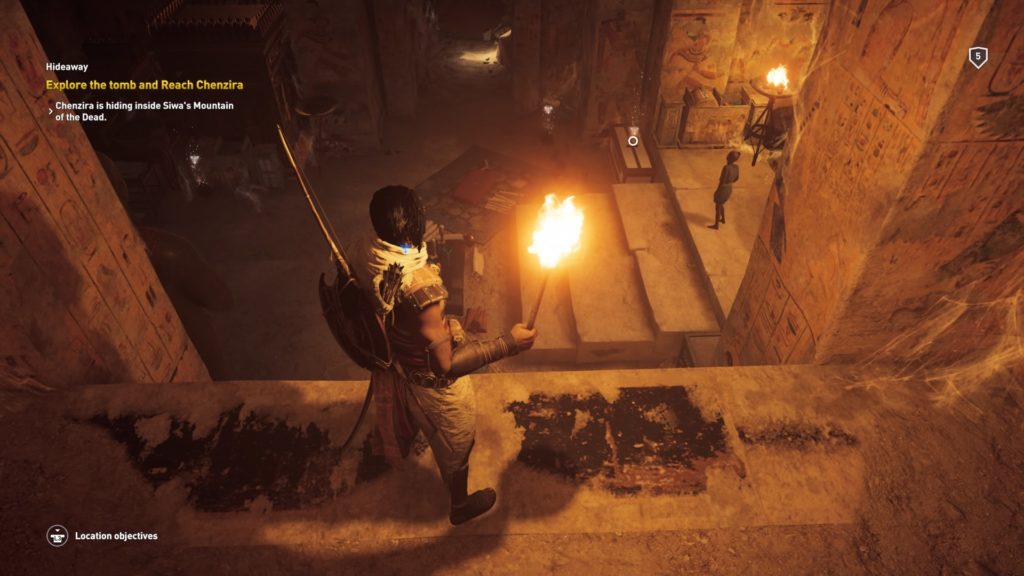 Escort Chenzira out of the tomb
Inside the same room, there's an Ancient Tablet. After interacting with it, bring Chenzira out.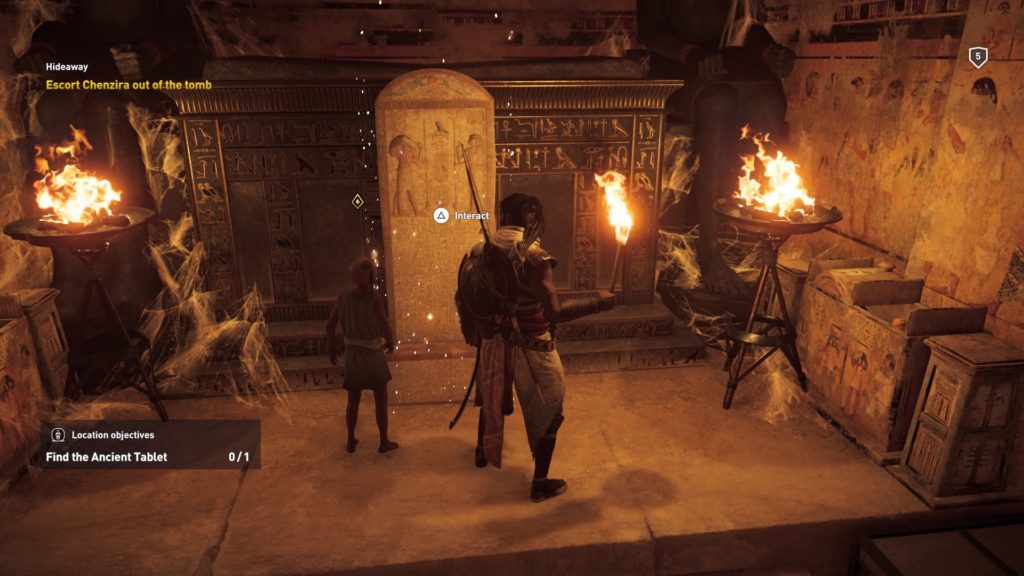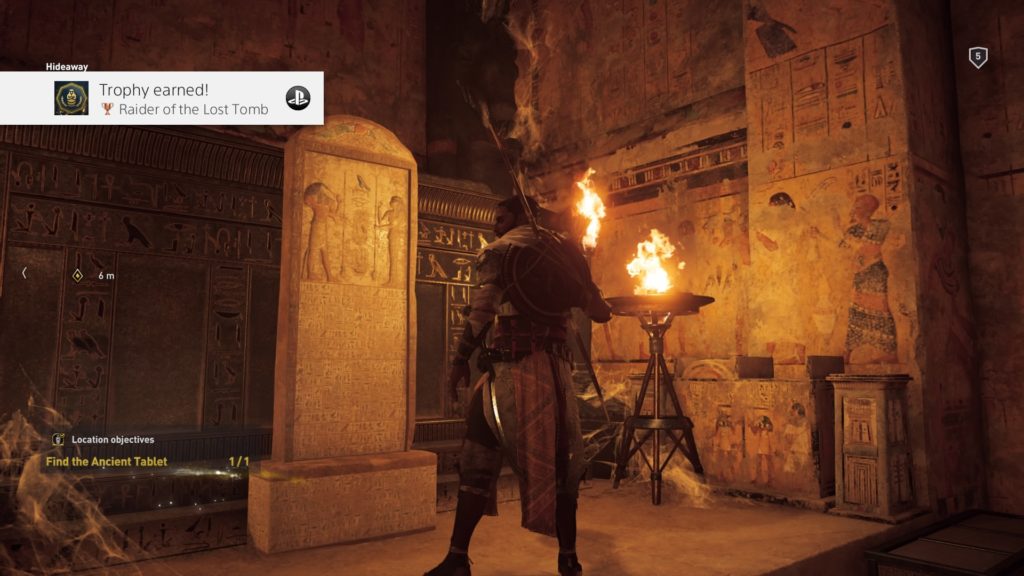 The pathway will have plenty of cobwebs.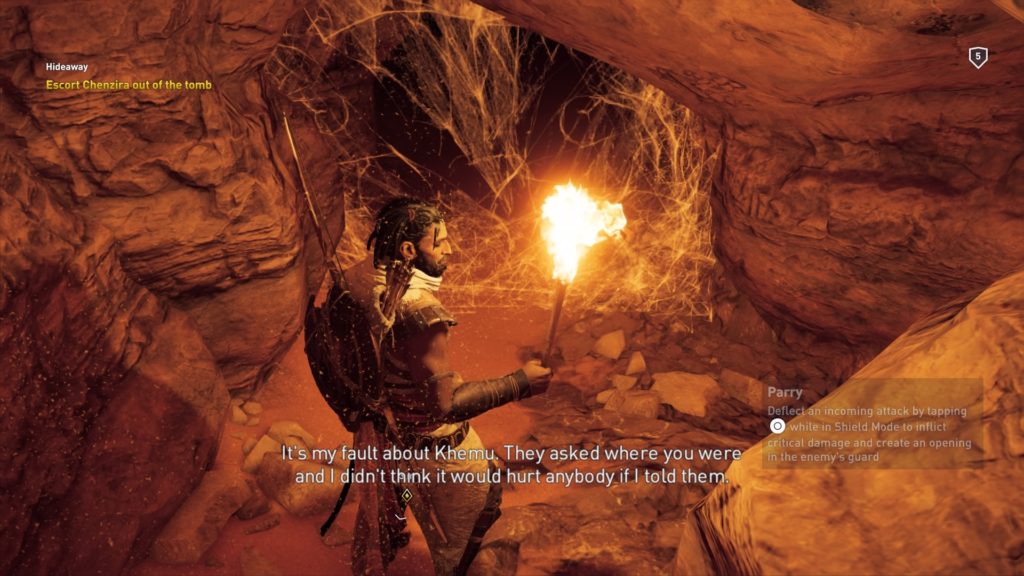 Kill the hyenas
Keep going until you reach outside. Just outside, a pack of hyenas will be waiting for you.
Kill all of them.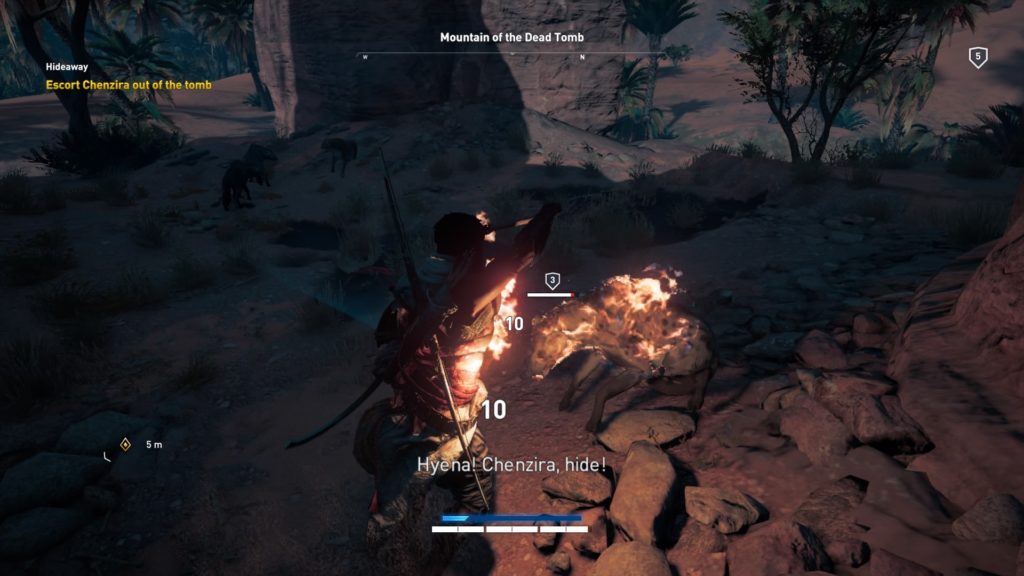 The quest completes once the coast is clear.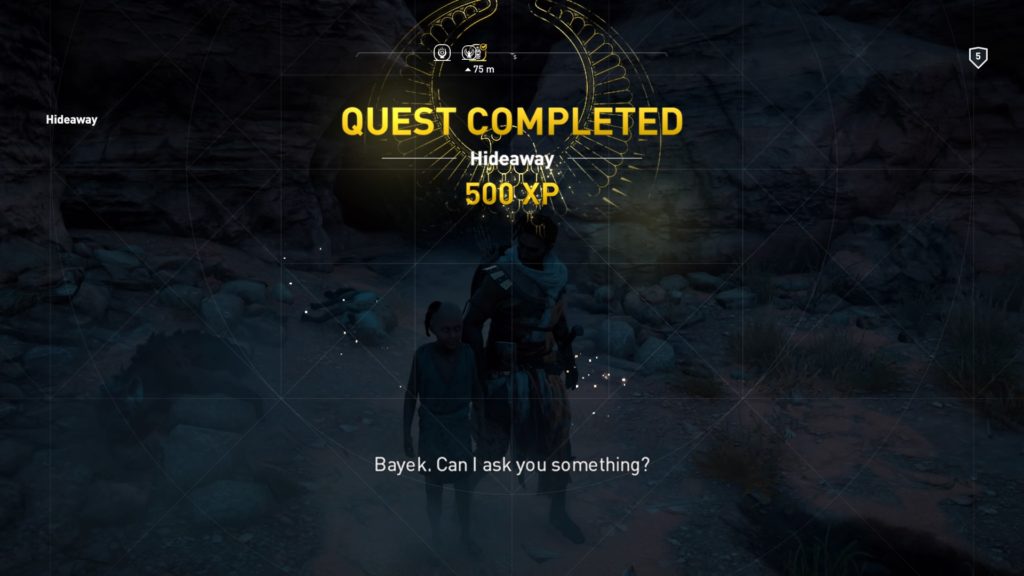 Reward: 500 XP