Hidden Tax is a side quest in Assassin's Creed Origins in the town of Yamu.
Your task is to help a lady get her husband back but it may have some twists.
Here's a walkthrough of Hidden Tax in AC Origins.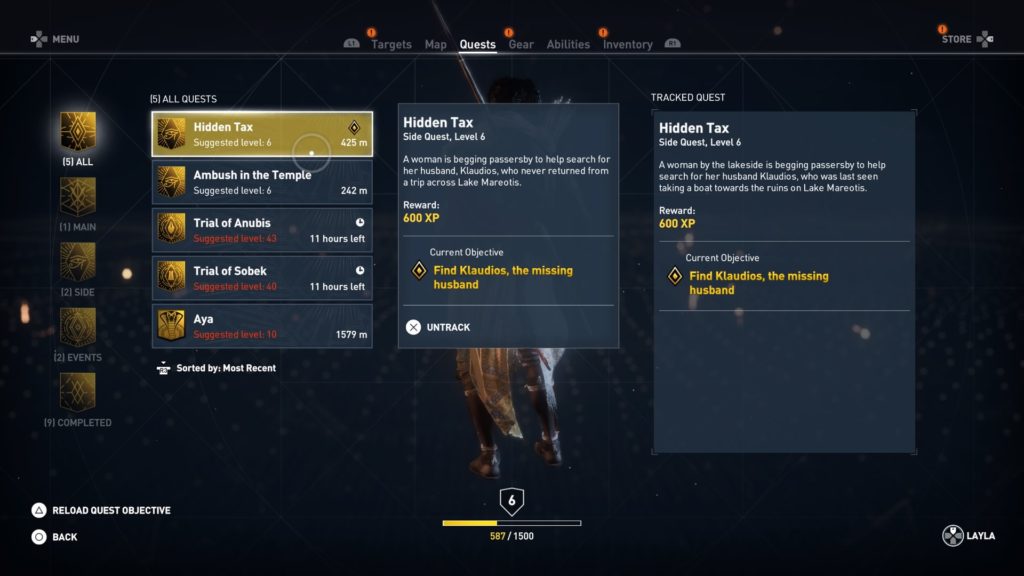 Recommended level for this quest: level 6
Summary of Hidden Tax
1. Talk to the lady
2. Look for Klaudios
3. Kill the crocodiles
4. Bring Klaudios back to his wife
5. Kill the bandits
Talk to the lady
To start the quest, you need to find the lady in Yamu.
Her exact location is shown in the map below.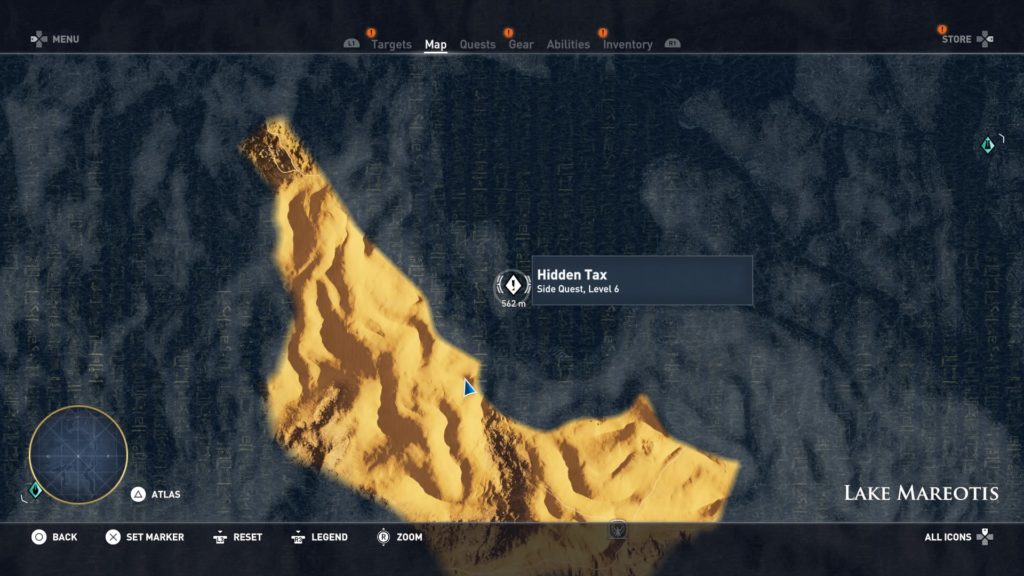 She's in the market area.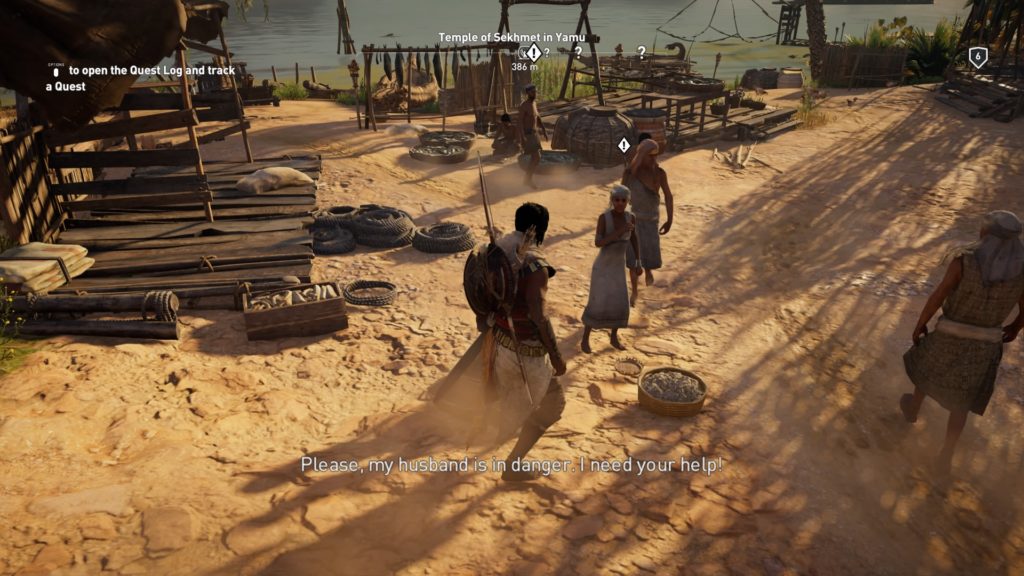 Talk to her and she'll tell you that her husband is missing.
Find Klaudios
Her husband is Klaudios and you have to find him. His location is shown in the map below.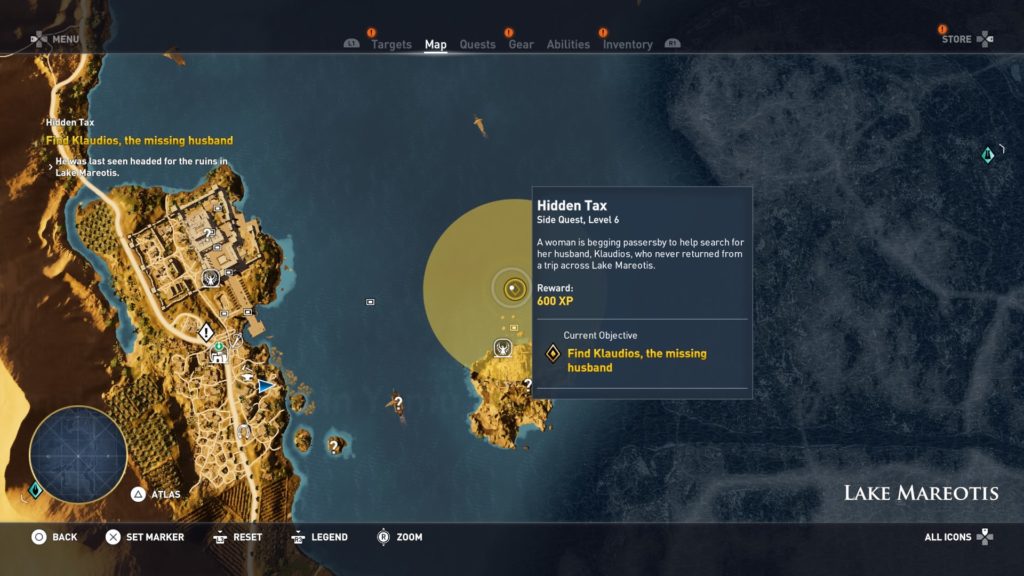 You can grab one of the boats at the dock. Use it to row all the way there.
As you get closer, you can use Senu to pinpoint his location.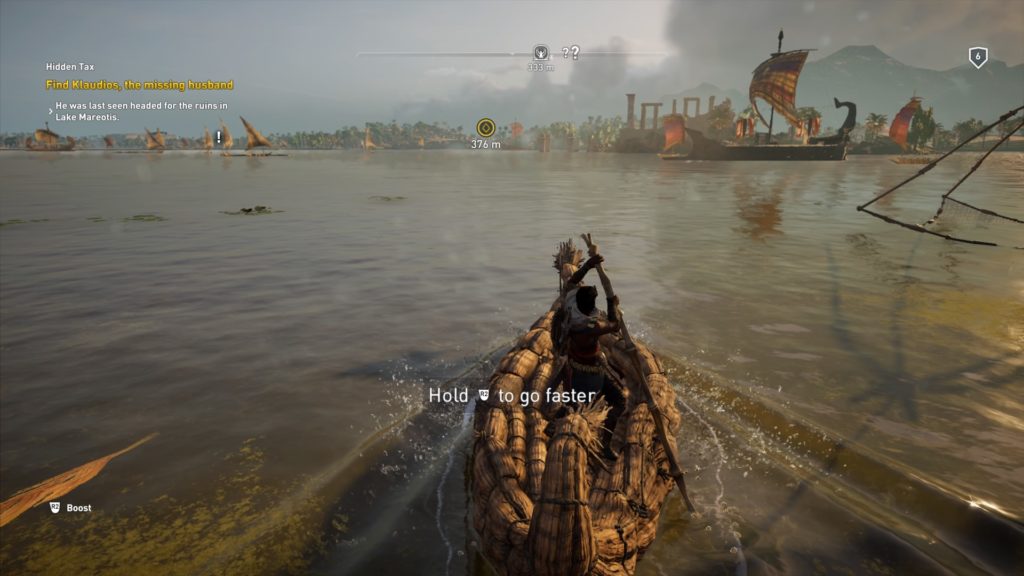 You will then find him on a small platform in the lake.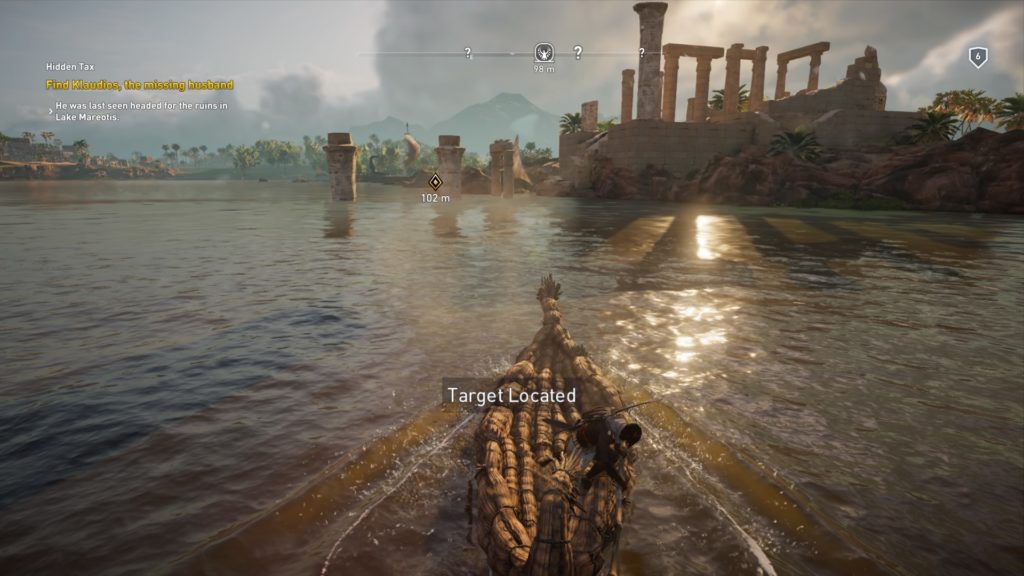 Kill the crocodiles
Surrounding him are three crocodiles. You can kill all of them using bow and arrows.
Aim at the head for slightly higher damage.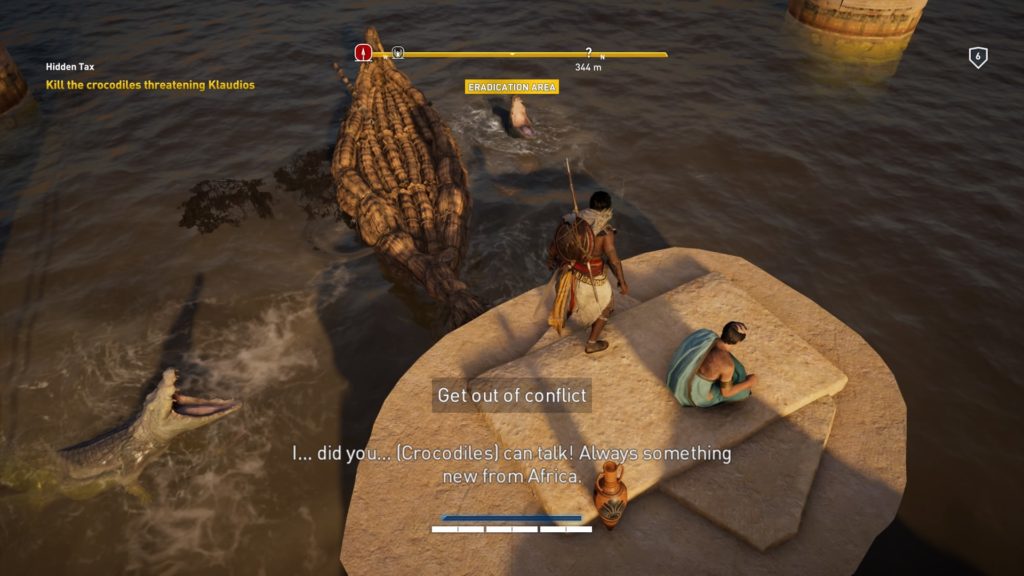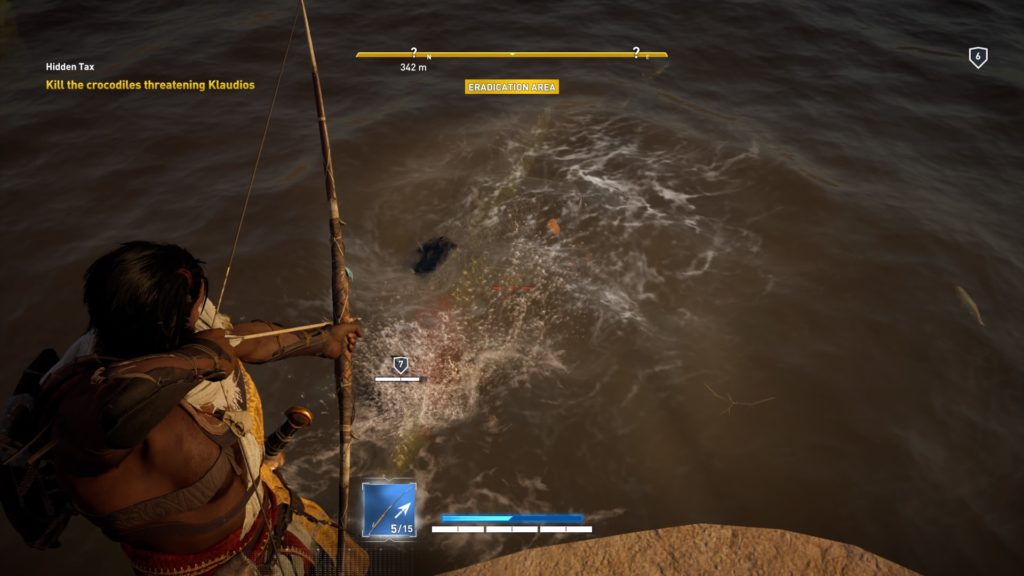 Return Klaudios to his wife
Talk to Klaudios. He will obviously be drunk.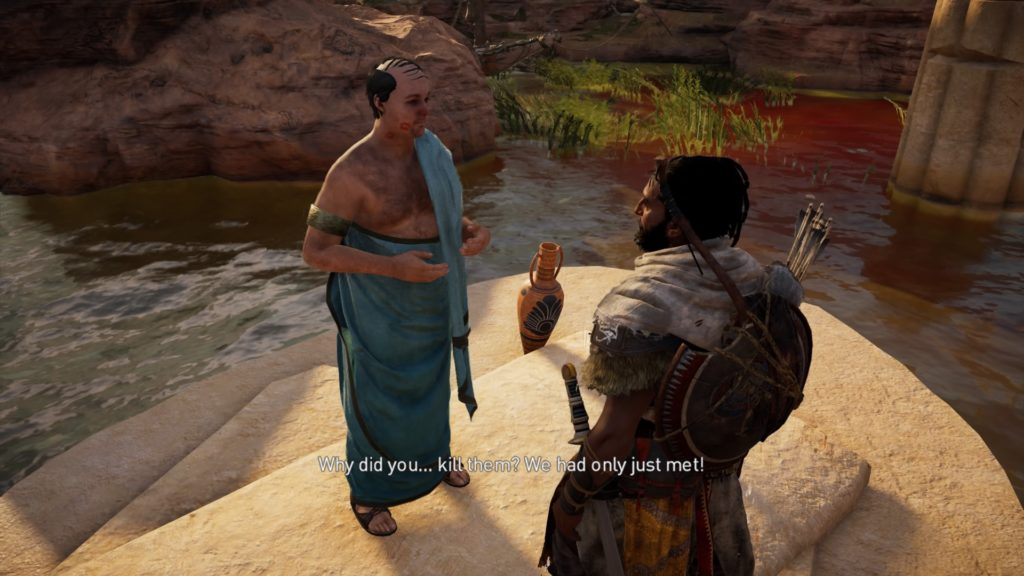 Bring him back to his wife. You can use the same boat and he'll follow you.
The wife's location is shown below.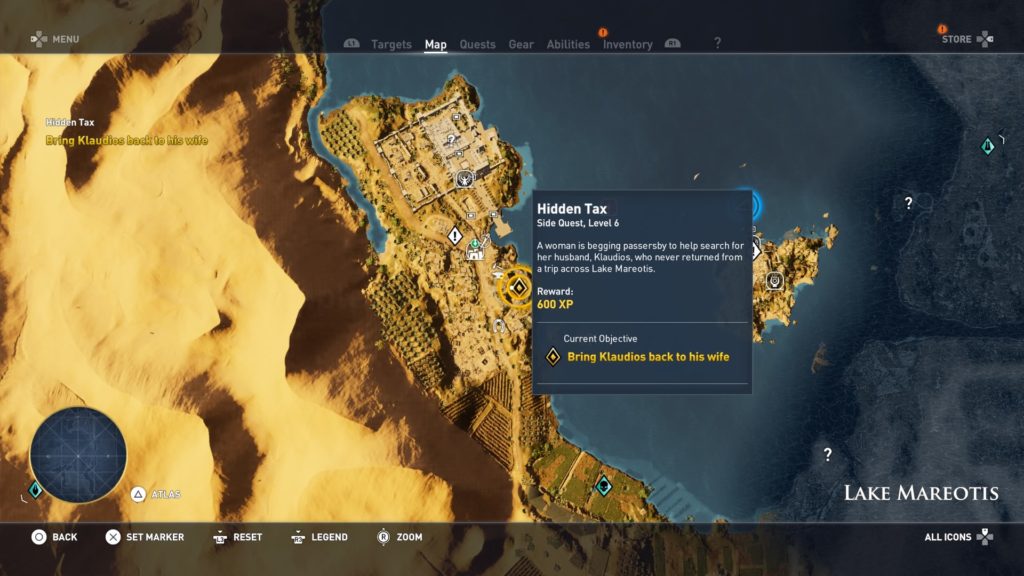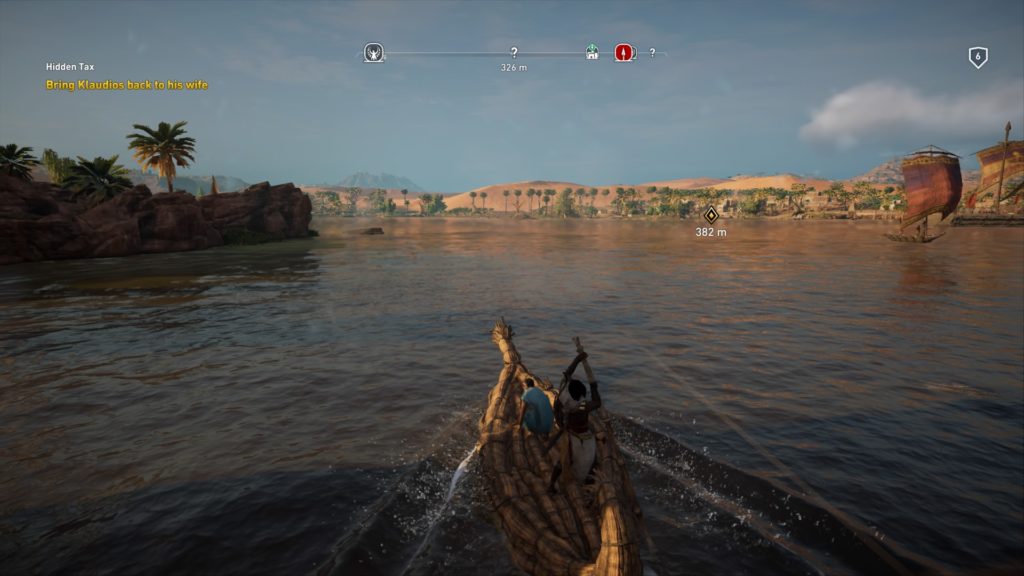 Defend Klaudios from the bandits
After reaching the wife, Klaudios remembers why he ran away. Apparently it was a set up by his new wife to get his property.
Kill the bandits that are in the area.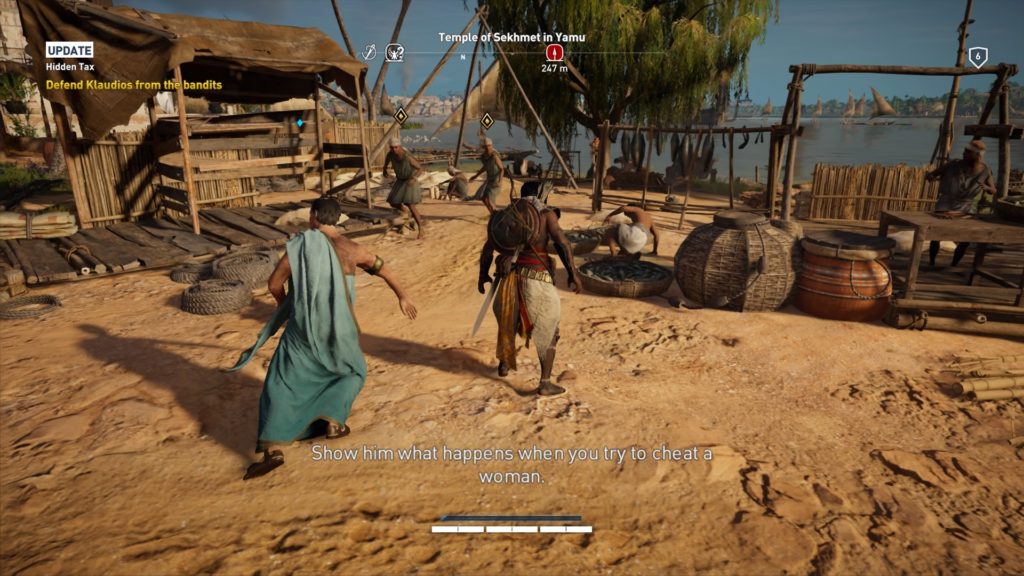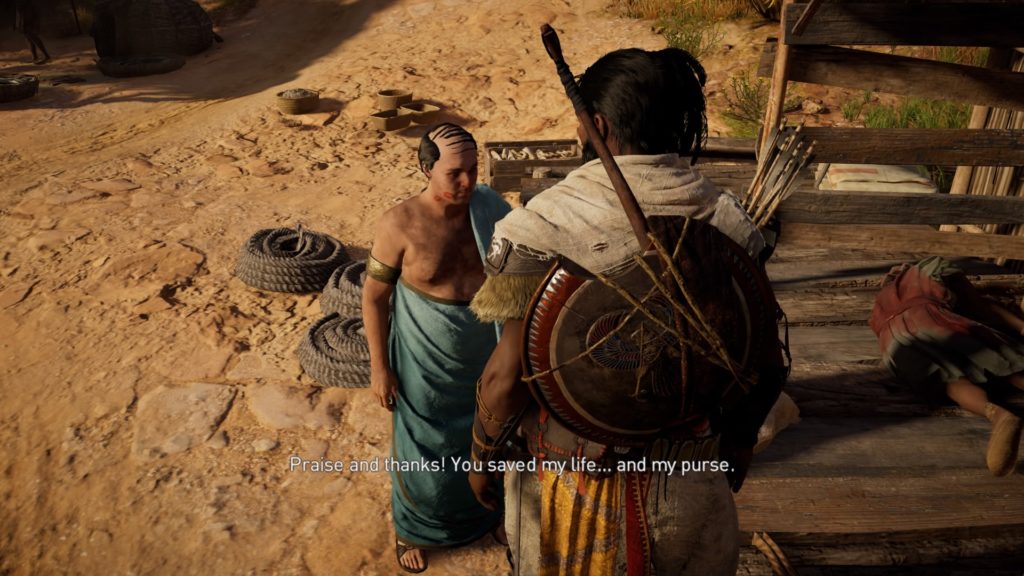 The quest completes after talking to Klaudios again.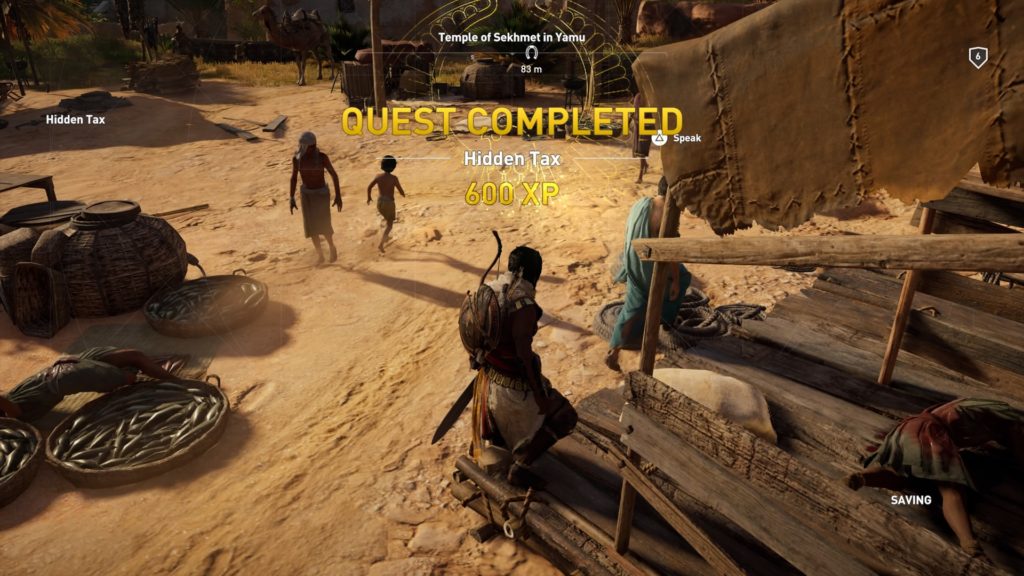 Reward: 600 XP