Gennadios the Phylakitai is a main support quest in Assassin's Creed Origins in Alexandria.
Your task is to eliminate Gennadios, a Phylakitai who is after Bayek's wife, Aya.
Here's a walkthrough of Gennadios the Phylakitai in AC Origins.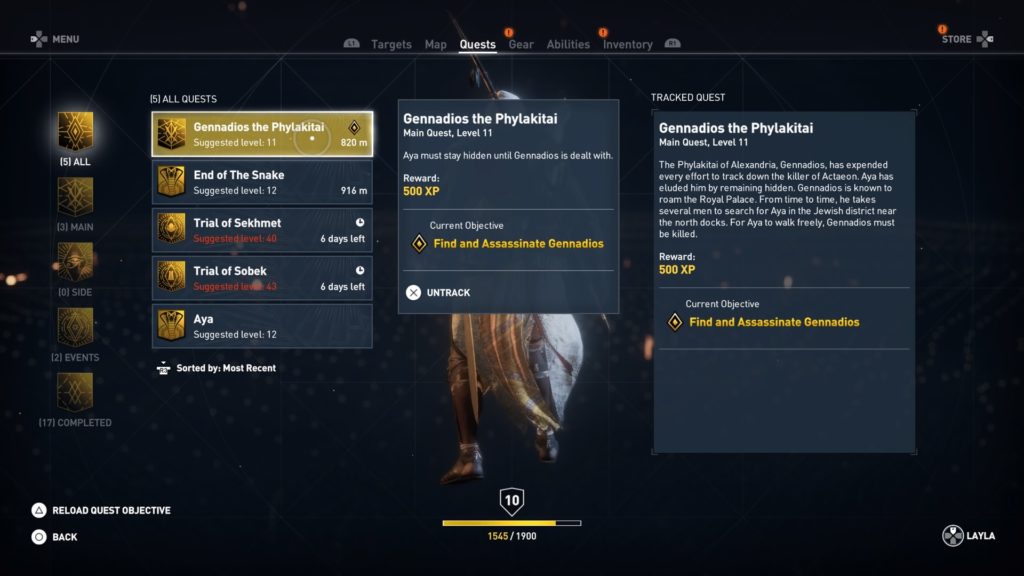 Recommended level for this quest: Level 11
Find and assassinate Gennadios
There is only one objective for this main quest. Look for Gennadios and kill him.
His location is shown in the map below. When you get close, you have to use Senu to find his exact location.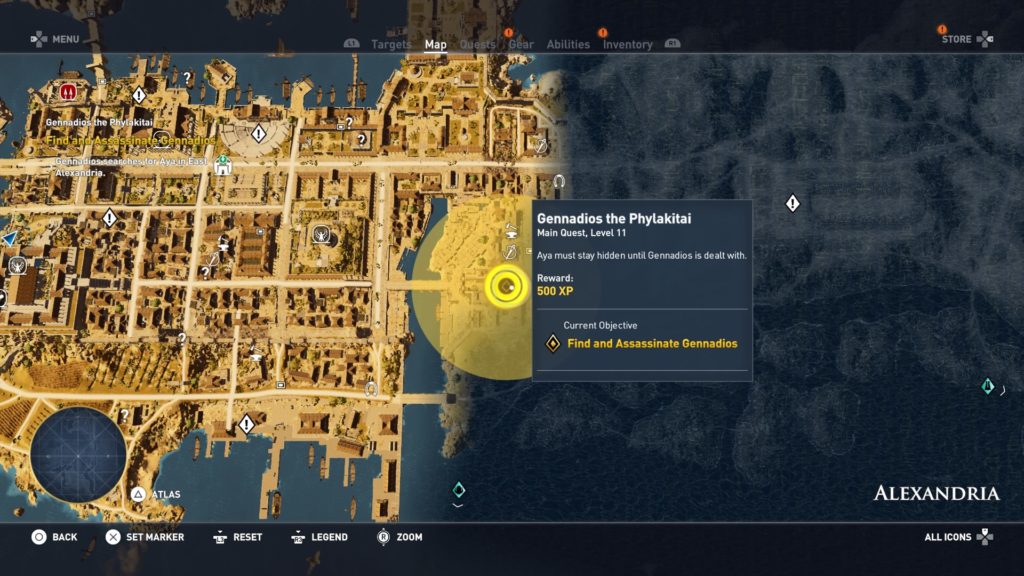 You should see him inside a restricted area, surrounded by many guards. You can probably take him head on.
Just confirm kill and your job is done.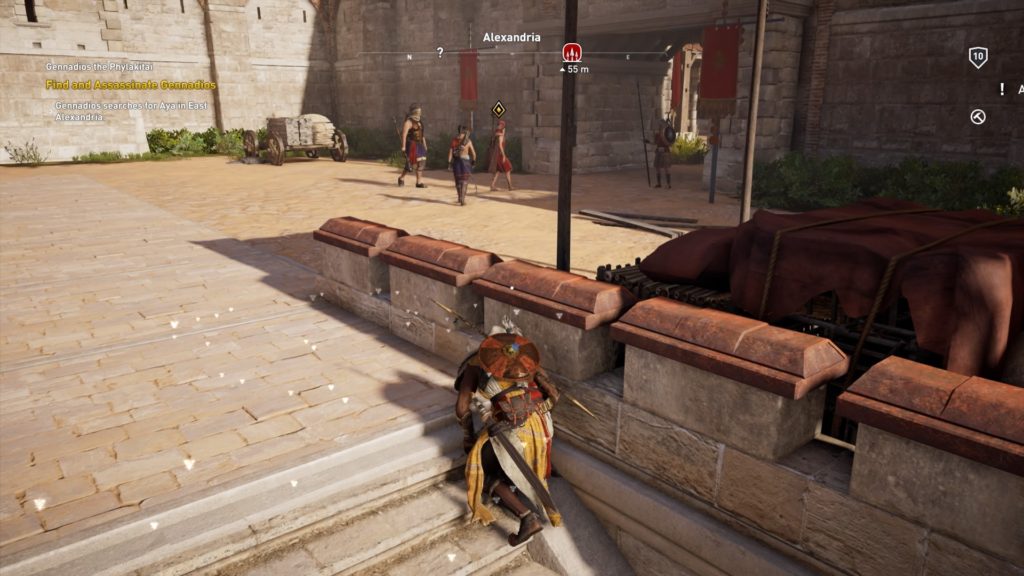 A cutscene will load which shows the conversation between Bayek and Gennadios. The latter warns Bayek that the Phylakitai will come after him.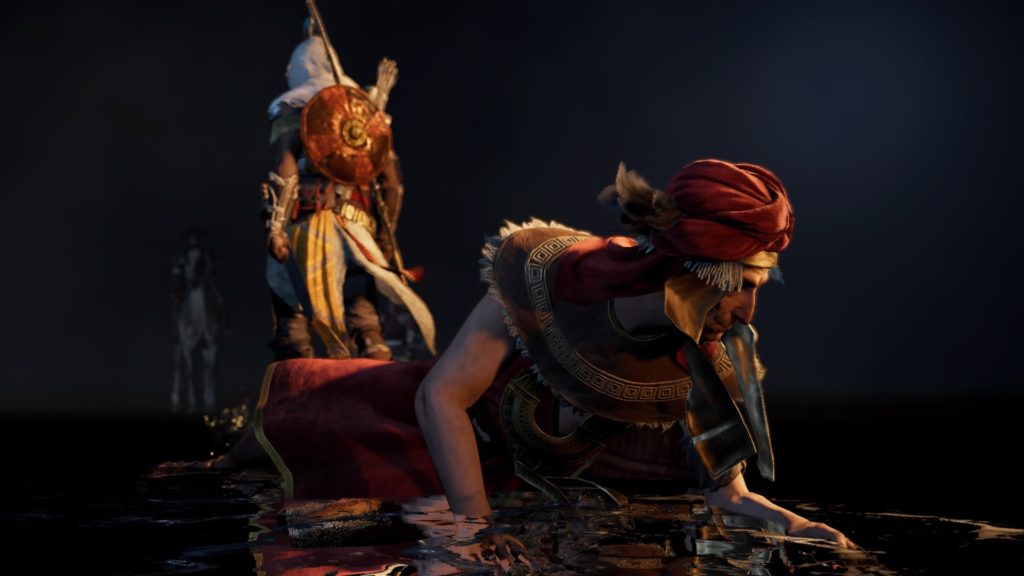 The quest completes here.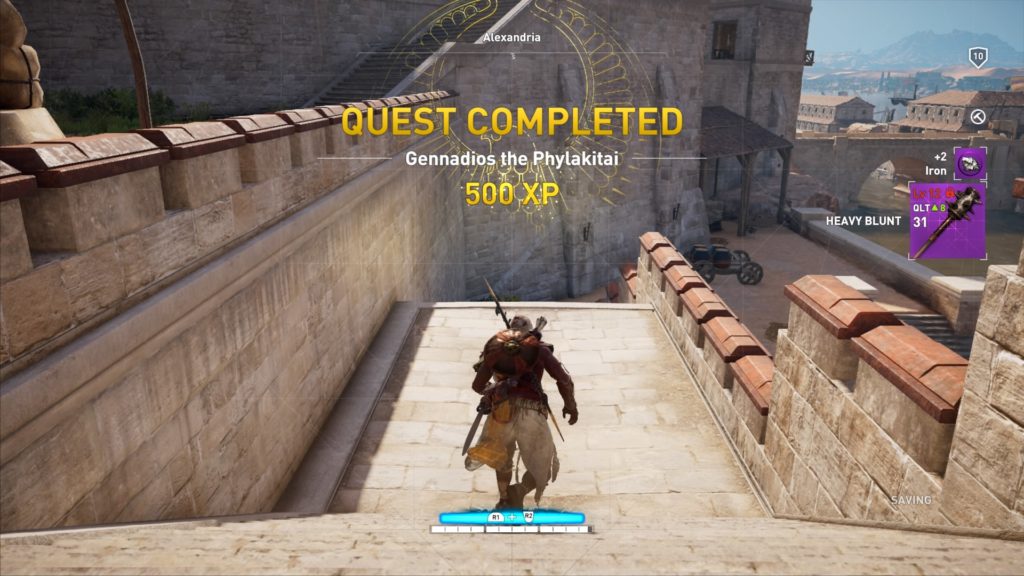 Rewards: 500 XP, Heavy Blunt, Iron