Red Dead Redemption 2 is one of the best games of all time so far. It's a western-themed game with a great story and an interesting open world.
Even if you're done with the story, there is so much exploration to do and easter eggs to uncover.
If you've completed the game, here are some other games like Red Dead Redemption 2 that you can play.
We've listed ten alternatives to help you with that.
1. Call Of Juarez: Gunslinger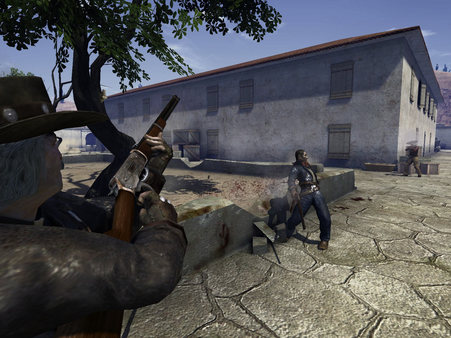 First on the list is Call of Juarez, which is rather similar to Red Dead Redemption considering it's set in the Wild West. That being said, it lacks open world features.
This game features legends of the Wild West including Jesse James, Billy the Kid and Pat Garrett. You can even have a battle against them and see who wins in the end.
It's sort of like a cowboy version of Call of Duty and this game is mainly in the FPS genre. There are various different gun-fighting skills to develop and new shooting abilities to acquire.
While it's not an open world game, the environment of Call of Juarez is pretty good and is visually appealing despite being released years ago.
2. Witcher 3: Wild Hunt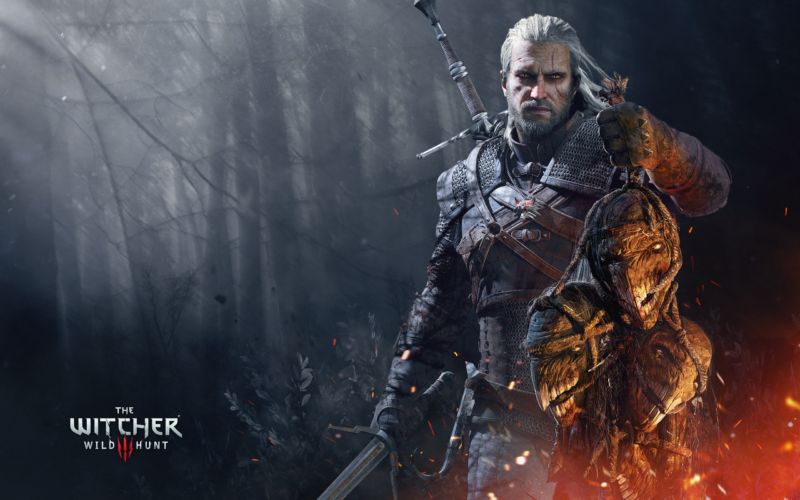 Witcher 3 is one of the best games ever made and while it has a medieval / fantasy setting rather than a western setting, it's still worth mentioning here. It features a huge open world that you can explore if you feel tired of doing quests alone.
You play as Geralt of Rivia, a Witcher that hunts all kinds of creatures for money. In the story, your adopted daughter went missing and the Wild Hunt (otherworldly force) is also after her. You journey to find her and have to face many obstacles on the way.
Similar to Game of Thrones, Witcher 3 is not kid-friendly as it does have a couple of scenes with nudity. It was the game of the year back and rated 10/10 by many huge gaming blogs.
The Witcher 3 is definitely a must-try if you have not even played it.
3. Assassin's Creed Odyssey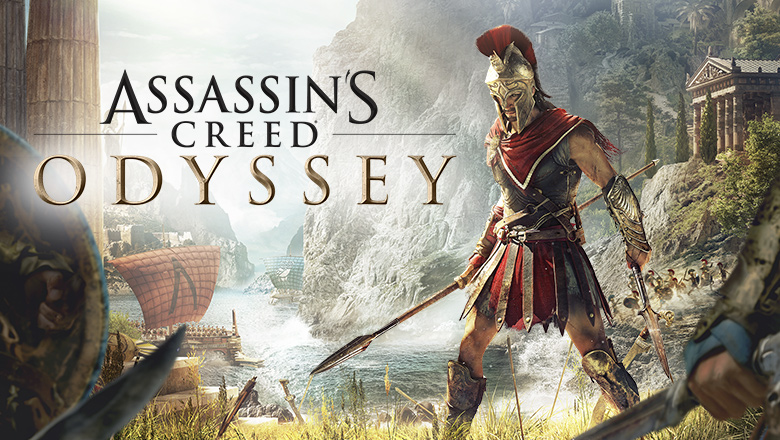 Assassin's Creed Odyssey is currently released to a select number of journalists and individuals but you can play the game early this month. It's a continuation of Assassin's Creed Origins, but it's actually set centuries before Origins.
Early reviewers said that this game is really, really huge and there are plenty of things to do. You will have plenty of dialogue options, quests and even multiple endings, so your actions will definitely influence the ending. One awesome feature is the ability to have relationships with some NPCs.
Odyssey is set during the Peloponnesian War and you play either as Alexios or Kassandra depending on the gender you pick. Like any good RPG, you have different skill trees to choose depending on your preference (e.g. stealth or combat).
There's also this system where if you kill citizens or steal items, you may get chased by mercenaries. Go check it out!
4. Hard West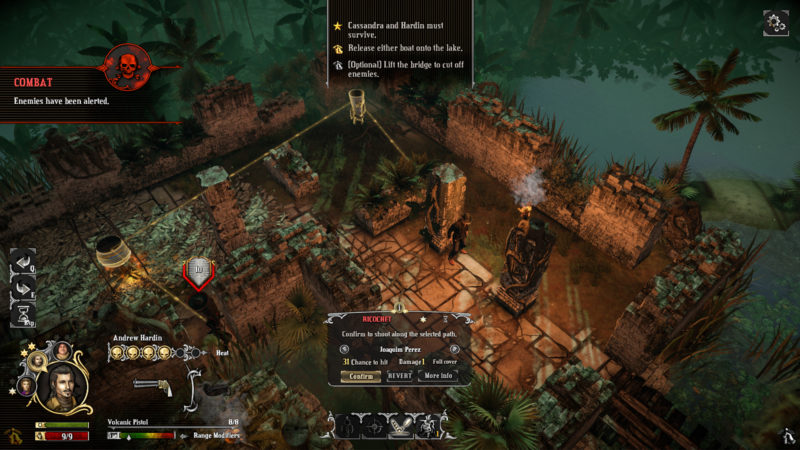 Hard West is another western-themed game similar to Red Dead Redemption on this list. That being said, it has a lot of differences as well since it's a rather interesting blend between a western environment and supernatural forces.
Yes, there are actually demons and satanic cults in this western world. You play as Warren and you can control up to 4 squad members. The battles are turn-based, so it's different from RDR's gameplay in that sense. You are given the typical western-inspired abilities like gun-slinging.
Like some other games on this list, your choices in the game will have consequences on the story.  With over 40 different weapons, it's a good game to check out if you're interested in a blend between cowboy town and supernatural forces.
5. Grand Theft Auto V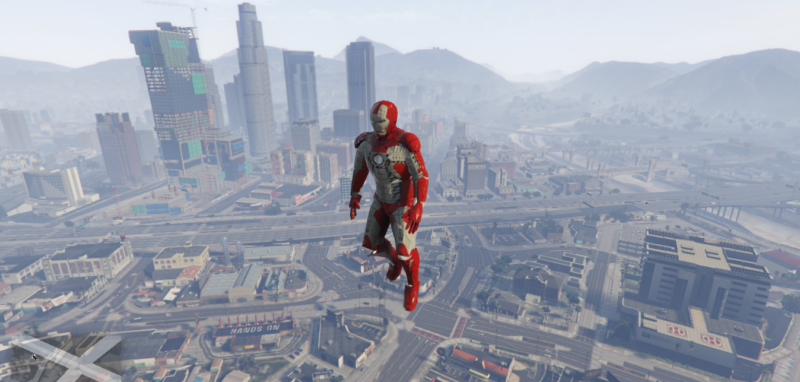 Grand Theft Auto V is definitely worthy to be mentioned on this list as it's one of the best games ever released by Rockstar Games.
Until now GTA V is still played by a considerable amount of people, especially in GTA Online. There's also another group of players (like myself) who prefer to just play all kinds of GTA V mods for the fun of it.
This game allows you to play three different characters (one at a time) and you can switch between them as you like since each one of them has their own quests and background story.
The most fun part is of course just free roaming in this huge map stealing cars and ramming everything in your way.
GTA V is a game with high replayability and most people would have come across it. So if you haven't, you should definitely try it.
6. Red Dead Redemption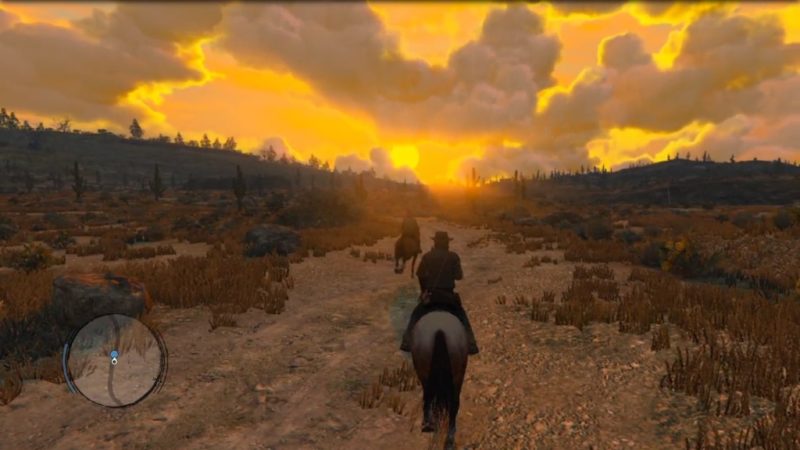 Of course, the best game that is most similar to RDR2 is Red Dead Redemption itself (which is the sequel actually). Red Dead Redemption was a big hit back when it came out in 2010 on the PS 3.
That being said, it wasn't the first game in the series as Red Dead Revolver was the first since that came out in 2004. Red Dead Redemption is also an open world game that you can go around like GTA and there are tons of missions to do.
Just like playing Arthur in RDR2, in this game, you play as John Marston and you can go around witnessing random events in the world. There are public hangings, ride-by shootings and other cowboy action in the game.
What you do affects this system called morality where you can gain either good or bad honor, and this affects how NPCs react to you.
This is probably the best game to play before R2D2 but if you haven't you can always play later since this is supposed to be a sequel to the second game.
7. Fallout 4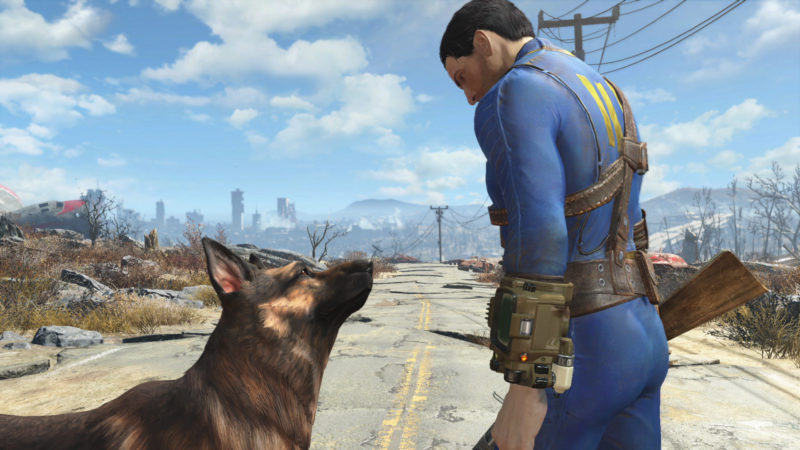 Fallout 4 may have a very different setting with Red Dead Redemption but it's also an open world game with plenty of quests to do.
Set in a post-apocalyptic setting, Fallout 4 features a huge map, but it will be dwarfed by Fallout 76's map size when the latter comes out. That being said, it's still a really huge game that will take plenty of hours of your time.
You play as one of the survivors of the nuclear war and you have to find your child who was taken away by some unknown people. On the way, you meet many new NPCs and some of them become your companions. You can take one of them with you at a time.
Fallout 4 also has a huge array of weapons that you can use and plenty of mods to craft your weapons. Of course, you'll face many rather weird creatures especially feral ghouls that will kill you on sight.
One of the great things about Fallout 4 is the settlements feature. You can build your own settlement by way of creating food and water supplies, electricity, defenses (e.g. turrets) and even decorations. Some people will come and stay in your settlement and once in awhile there will be attacks by creatures or other forces.
Do give it a try.
8. Red Dead Revolver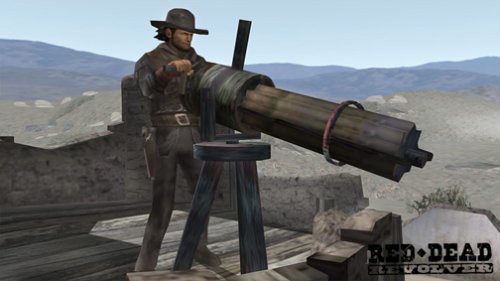 The first game ever released in the Red Dead series is Red Dead Revolver, which is why it's a good game to play before RDR2. It's a pretty old game (released in 2004) so the graphics may not be that appealing if you're playing it now.
This game also takes place in the Wild West but you use a different character (Red Harlow). Additionally, it's not an open world game since the story is pretty linear and locations are limited.
That being said, you are able to do other stuff apart from the main story such as clearing gang hideouts and hunting for treasure.
9. Skyrim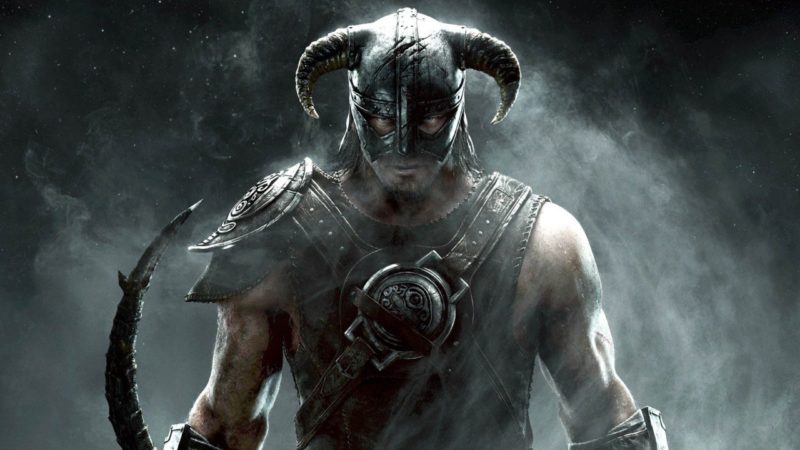 Next on this list is none other than Skyrim, possibly Bethesda's most successful game in the Elder Scrolls series.
Skyrim is an all-time favorite open world RPG that has a medieval and fantasy setting. Just look at the number of mods available for this game and you'll know how popular it is.
In this game, you play as a Dragonborn, i.e. someone who has the ability to actually fight and defeat dragons. You can of course choose your looks, from a regular Nordic dude to a cat-like Khajiit. In Skyrim, you also come equipped with magic spells, apart from the melee or ranged weapons you can use.
What sets Skyrim apart from many open world games is the amount of side quests that keeps you playing for hours. While the main story isn't that long, you can keep on playing the game just doing side stories, and each side quest is well made (not just regular fetch quests). Additionally, many players use mods once they've fully played the game.
10. Horizon Zero Dawn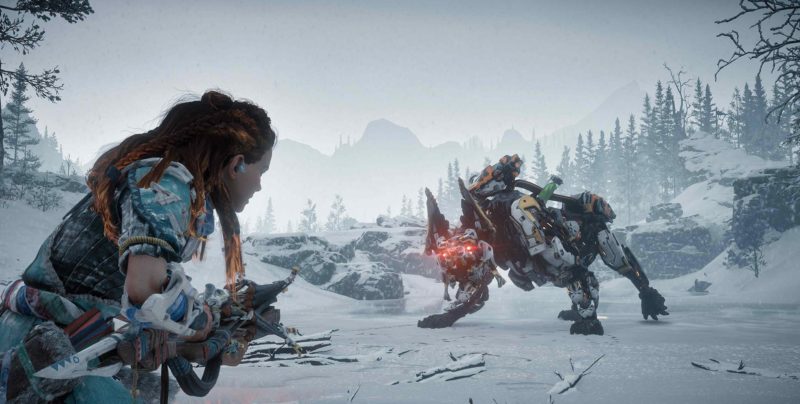 Last but not least, a game that is pretty different from Red Dead Redemption 2 yet shares some similarities is Horizon Zero Dawn (HZD). In HZD, you play as Aloy, someone who doesn't know where she came from and who her mother is.
She takes on the journey to find the truth, not just about herself but also about the world that looks primitive despite being set far in the future.
This game has a weird ecosystem with both human tribes and robots living together or fighting each other. Some of these robots turned rogue due to other evil factions and they're there to stand in your way.
The map is quite big and has really beautiful scenery in many parts of the game. It's definitely an open world game you should try. Sure, it's not in a western setting, but it's an open world game worth checking out.
Best games like Red Dead Redemption 2?
We have listed ten alternatives to Red Dead Redemption 2, some with a western setting and others may be completely different.
That said, most of them are great open world games to check out.
Hopefully you'll enjoy some of the games on this list.