Pokemon Go is an icon and an inspiration for other mobile augmented reality (AR) games.
When Pokemon Go first launched, the world went into a frenzy and it became an overnight sensation.
Years later, the hype has died down but there are still loyal PoGo players roaming the streets.
If you love AR games, here are some of the best games like Pokemon Go.
1. Harry Potter: Wizards Unite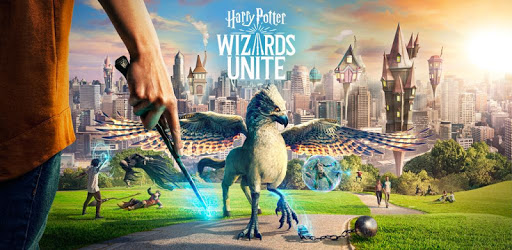 First on the list is Harry Potter: Wizards Unite, which is an AR game based on the popular series Harry Potter. The game is quite similar to Pokemon Go in terms of features as you have to walk around to visit certain points of interest.
One of the unique features of Wizards Unite is portkeys. If you discover a portkey portmanteau, you will be able to reveal a VR-like experience where you're transported to one of the iconic locations from Harry Potter.
Apart from that, players can also choose between different professions to specialize in, including professor or magizoologist.
The game isn't just limited to exploration or discovery as you get to use spells to defeat certain magic, and also take part in multiplayer challenges.
2. The Walking Dead: Our World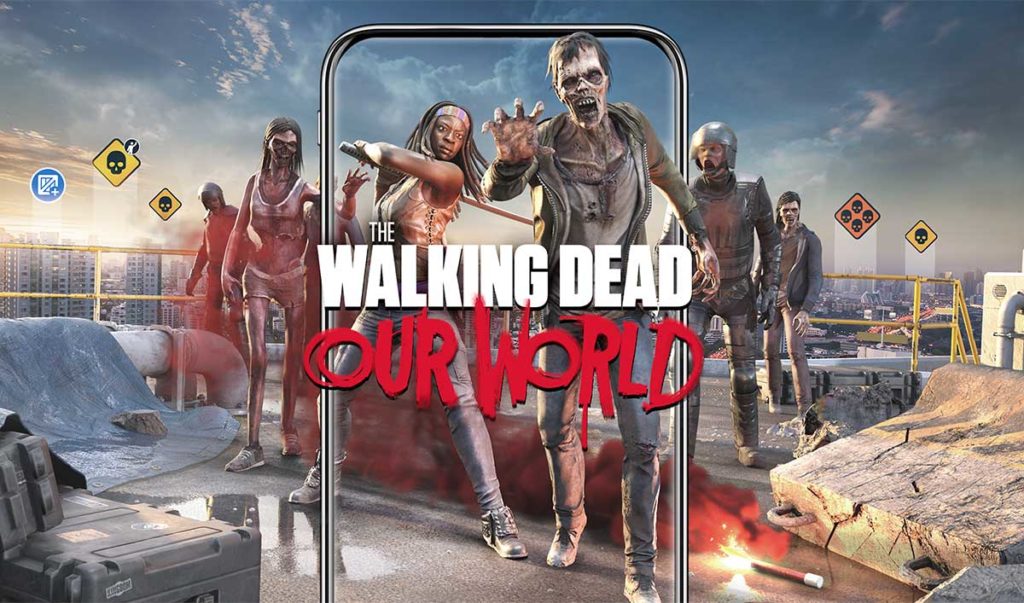 Another game to consider is The Walking Dead: Our World. It's the official mobile game for the TV series of the same name.
As an AR game, you get to walk around your neighborhood and you'll be able to kill zombies on the streets. Just tap on your screen to kill zombies and aim to become the ultimate shooter in the game.
Apart from just killing zombies, you can also collect character cards from the show, including Rick Grimes and Daryl Dixon cards.
In this game, you're also able to join your friends and fight other groups of players in a PvP.
3. Knightfall AR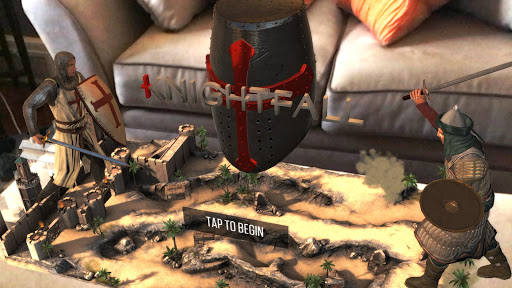 Another augmented reality game in this list is Knightfall AR which is based on The Knights of the Templar. The aim of the game is to defend a city named Acre from the enemy and protect the Holy Grail.
As a player, you have to defeat Mamluk warriors before they breach the wall and there will be waves of attacks. Between waves, you'll have to gradually increase the defenses.
The photo mode allows you to place the battlefield setting on a table or something flat.
While it's no Pokemon Go, it's still worth considering if you like the AR genre.
4. Zombies, Run!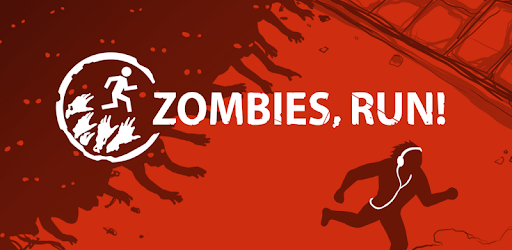 Unlike the other games mentioned here, Zombies, Run! is a unique blend between a game and a fitness app. To date, there are already over five million people who have downloaded the app.
The game puts you in a simulation where there are zombies lurking around you, and that feeling of fear keeps you motivated to run.
If you're one of those who needs a push to exercise or go running, then Zombies, Run! is a great mobile app for you to download and use.
This game also comes with over 300 missions, all tailored to diversify your running experience.
Bonus – The Witcher: Monster Slayer

At the time of writing, The Witcher: Monster Slayer has not been released yet, and was only mentioned on Twitter by CD Projekt Red days ago. It will be an AR game based on the hit series The Witcher.
Likewise, Monster Slayer will use your location data for the game and you'll need to walk around in real life to fight creatures. Similar to the original game, you'll need to train your character and use the right weapons to defeat different monsters.
Although the game may not be out anytime soon, players are already hyped over the news.
In a nutshell
There are various AR games that you can download and play for free as we have listed above.
That said, only a few are really worth considering, but to be honest, none can compare to the feeling you get from Pokemon Go.