Overwatch is one of Blizzard's highly successful games and a totally different take from what this company usually develops.
Blizzard has come up with many popular games including Warcraft and Diablo. Overwatch is the only one which involves FPS elements to it.
Here are some other games like Overwatch that you can play as alternatives.
1. Team Fortress 2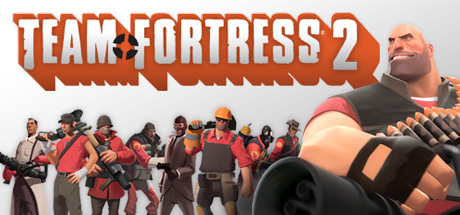 Before Overwatch was launched into the market, this genre was once dominated by Team Fortress 2 (TF 2). In fact, most of the game modes of Team Fortress are similar to Overwatch, such as Payload and Control Point.
Additionally, TF 2 is also known for its different characters to choose from, each with distinct abilities that will help you win the game. Just like Overwatch, having a well balanced team (tank, healer, etc.) is key to winning the match.
TF 2 also have loads of different weapons and hats to choose from or even craft. The best thing about the game is that it's free to play!
2. Block N Load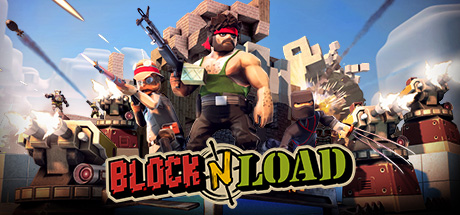 If you're looking for games like Overwatch but in lego form,  then Block N Load is the game for you. This game is sort of a battle arena where you have a team of 5 players and you go against another five players.
It definitely has different elements compared to Overwatch especially on the building feature. You can build your defenses and traps such as big bombs, turrets and landmines. The game has a build phase for all of these before the match truly begins.
Like Overwatch, Block N Load also utilizes a blend of different characters like offensive and defensive types. A balanced team is a crucial factor in winning the game, apart from setting traps intelligently at vital locations.
And did I mention they're all lego-like?
3. Paladins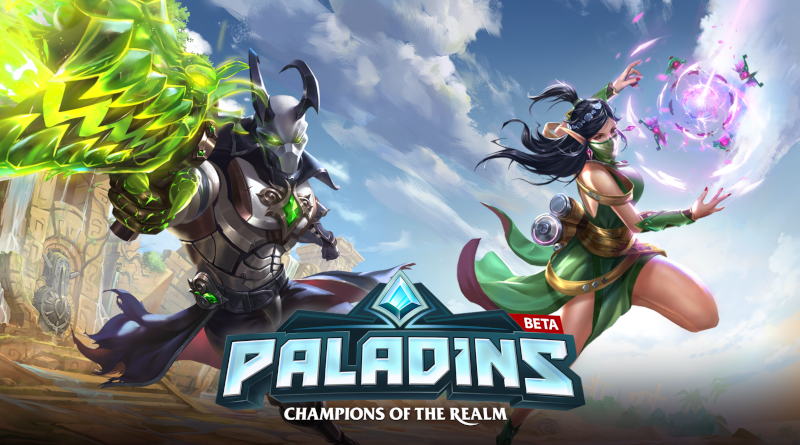 Paladins is also a free to play game with a huge player base. Apparently there are over 25 million playing the game. It's also a shooting game and you play in teams. While there are cash items, they are only for cosmetic purposes.
This game utilizes a wide range of different characters, like dragons, mech-riding goblins, elves and even human beings. They're all equipped with a variety of different weapons that will spice up the gameplay.
This game also has a deckbuilding system, where you can have so many different abilities on a single hero. Do check this game out.
4. Tribes: Ascend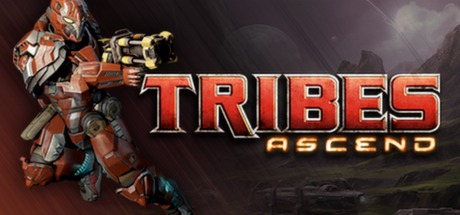 Tribes is known to be a series of online multiplayer FPS. Ascend is the latest installment to this series, and this time it comes with much better graphics. That said, some complained as to how they removed certain features after introducing better graphics.
This game is pretty much an all out war game in a huge map. You even have vehicles like tanks and even jetpacks that you can use in battle. As it's an online FPS, you can invite your friends to team up with you in battle.
Tribes: Ascend comes with 9 different classes that you can play and each class their own unique weapons and abilities. It's a free to play game so do check it out.
5. Warframe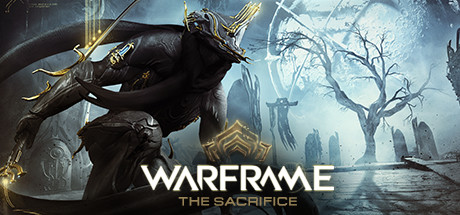 Another Overwatch alternative is Warframe and this game is a third person shooter (TPS) where your objective is more towards gathering resources and crafting guns and armor. The more you do so, the better you are at killing things.
Each character (Warframe) has their own abilities and they are essentially known as space ninjas. The goal of the game is to pretty much customize as much as you want. You can make your character super defensive or even offensive, depending on the gear and abilities you use.
As you need to gather resources, Warframe is considered to be a FPS but at the same time has grinding elements to it.
6. Blacklight: Retribution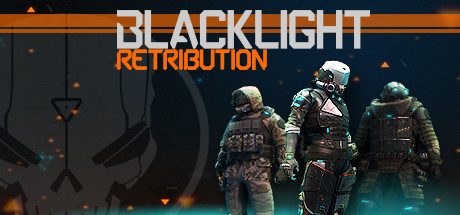 Blacklight is another free to play FPS game but it does have a lot of micro-transactions that make it pay-to-win for some. This game uses futuristic tech and it even has a unique Hyper Reality Visor that allows you to look through walls when using it. You're also very vulnerable when activating the Visor so you have to be careful.
This game comes with over 1,000 different gun combinations as you can do a lot of modifications like adding scopes, camo, magazines and so on. Blacklight also has some level progression where you can gain experience through combats, to get access to more weapons and equipment.
Like Overwatch, it has many games modes such as Capture the Flag and Death Match.
7. Gigantic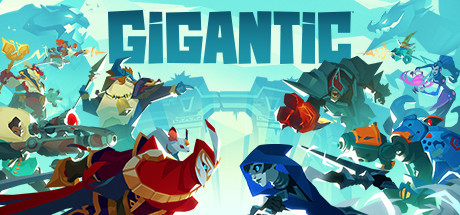 Gigantic is another team battle game but with much more cartoonish graphics. You have guardians in a battle, meaning really huge creatures, both on your side and your opponents'. This feature sort of reminds me of Rakion back then.
The objective of this game is to gather enough energy and power up the guardian on your side. The guardian which is gigantic will then go to your opponent's base to defeat them.
Updated: It seems like the game is no longer playable as of August 2018.
8. Battleborn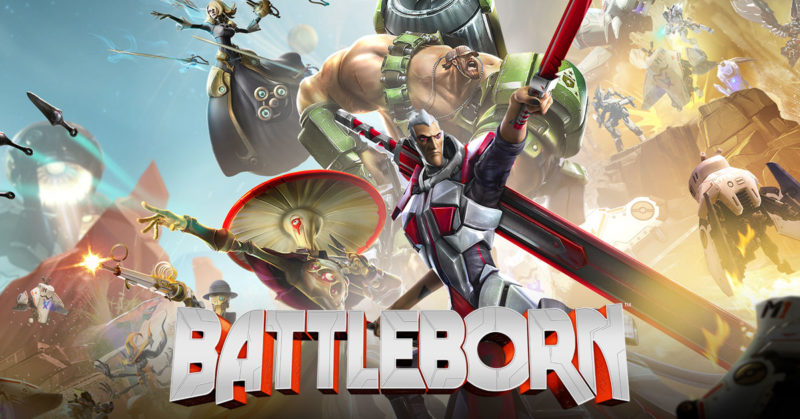 Next up is Battleborn, a game that is still on free PVP trial right now. Apparently all of your stats will be transferred to the full game if you purchase the trial.
This game, like the others, also has a maximum of 10 players in a match (5 v 5). You can choose from around 30 different heroes in the game. There are also different game modes like Capture, Meltdown and Incursion.
9. Dirty Bomb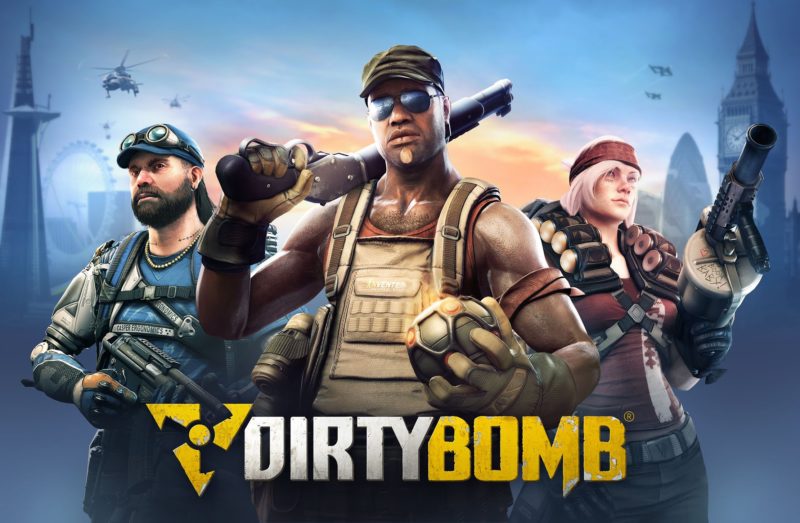 Next on the list is Dirty Bomb, which is also a multiplayer FPS game. Perhaps it can be compared to CS:GO in a way. In this game, you're either playing as the Central Disaster Authority team or the Jackal team which are the criminals.
You start as one of the two, and you have different objectives depending on which team you're in. It's definitely a fast paced shooting game, so if you love the intensity, then do check this game out.
It's also a free-to-win system where your skills are probably more important than the money you spend in the game.
10. Planetside 2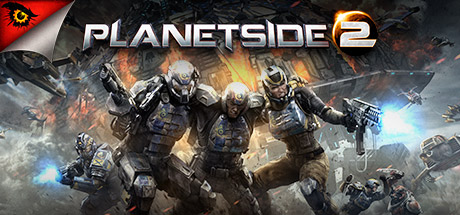 Last but not least is Planetside 2, also a free to play MMOFPS game. They are known to be one of the largest multiplayer online battle games, with thousands of players fighting in the battlefield.
It has four enormous maps and in this game you have to choose a side, also known as an Empire. Your job is to win territories and get resources for the Empire. This game also comes with a lot of customization on weapons, vehicles and your character.
Think of Planetside 2 as a much bigger version of PUBG or Fortnite, and you're using futuristic gear in space. The only downside is probably that you need a computer with high specs to accommodate the game.
Conclusion
We have listed ten alternatives of Overwatch that you can play. Hopefully you'll enjoy checking out the games on this list.