Hugely popular and boasting a truly massive following, Monster Hunter: World is in the top ten best-selling PlayStation games of all time. A visually stunning RPG, it offers you the chance to hunt monsters (in case that wasn't already quite obvious) of epic proportions in worlds which boggle the mind.
It's easy to see how so many became (and still are) obsessed with MHW. However, all good things must come to an end, and when you've exhausted a favorite game, there's always that faltering, in-between period while you search for a new favorite.
That's where we come in! Read on for our top ten games like Monster Hunter World.
While not all of them are immediately recognizable as similar to Monster Hunter: World, we feel that there are enough similarities to keep fans entertained for hours – days – months on end.
10 – Red Dead Redemption 2 (2018)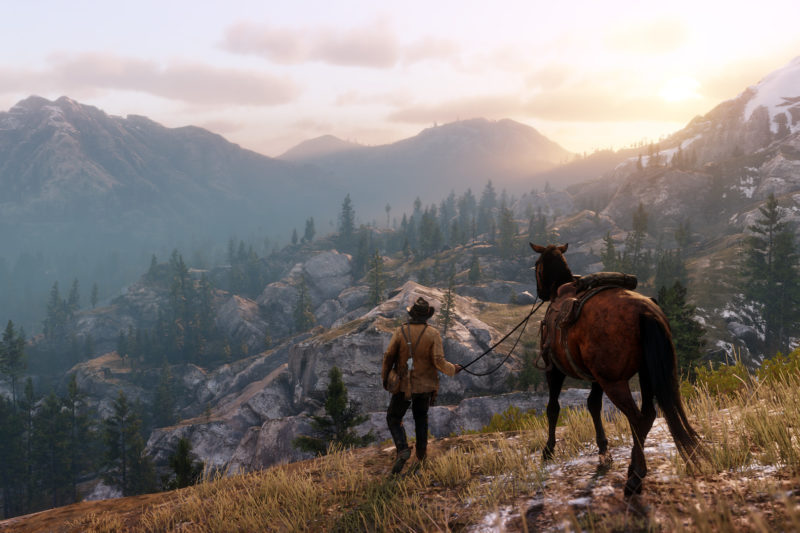 So beautiful that sometimes actually playing feels like it's taking you out of the environment (we mean that in the best possible way), RDR2 is a classic western come to breathtaking life. Set in a semi-fictionalized western US in the year 1899, this game brings you the beginning of the end of the wild west. Lawmen are trying to track down the few remaining outlaws and outlaw gangs, RDR is stunningly detailed in its open-world setting.
There is so much to do that you'll have a hard time choosing, whether its a main mission or a side foray. The world itself feels so real that you'll find yourself craving a shot of dubious whiskey in the company of an even more dubious girl.
We don't recommend indulging those cravings – but we love the realism that inspires them, and it's that realism, combined with seamless gameplay and replayability, which makes this a truly amazing game.
It's worlds away from the science fiction of MHW, but we've included it for those who want something really different but equally amazing.
9 – Destiny 2 (2017)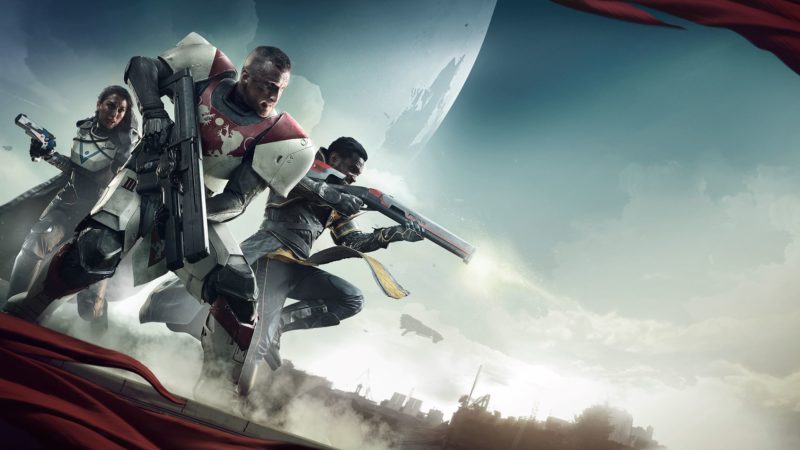 With the insane popularity of the first installment, it's no surprise that Destiny 2 had hardcore fans before it was even released. Since that recent release, it's only grown in popularity. The game is a multiplayer first-person-shooter, and many fans have dared to whisper that the sequel has surpassed the original.
This is due to the sequel's seamless blending of insanely beautiful graphics and first-person-shooter gameplay with a truly engaging story. The storyline never becomes clunky or interferes with play, but it's complex enough to get you fully invested in a short amount of time.
You'll loot and otherwise gather spoils, upgrading and raising hell with your teammates.
We also love the sequel because just when you think you're getting toward the end, something new is teased. This one has the potential to keep you engaged for years – yes, we said years – so if you haven't tried it out yet, do yourself a favor.
8 – Far Cry (2004)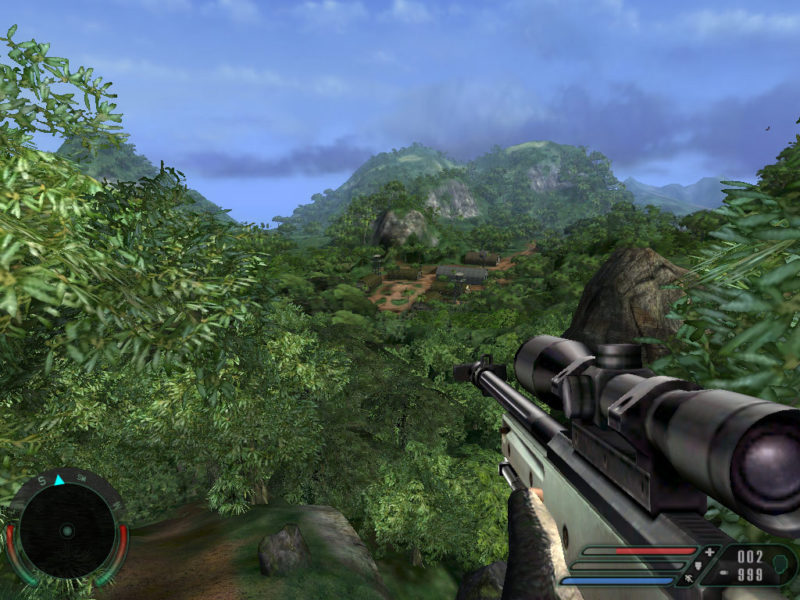 Yes, we know, Far Cry is up to its fifth installment, not counting expansions and not-quite-sequels. However, we're still recommending that you start at the beginning. Each installment of this first-person shooter is entirely playable all on its own, but we're speaking to the fans who love a really long game. Or, in this case, a really long franchise.
We know people who began playing Far Cry way back in '04 and are still going strong with the latest installment, which we feel speaks volumes about the hardcore nature of this franchise's fans. Games don't get to be this popular without a reason, and we highly recommend that you give this one a try.
Set on an unnamed tropical island, you'll play as Jack Carver, an ex-special forces operative who has to find a journalist who's gone missing after their boat was attacked. We love this one for its action-movie feel, and if you're a fan of classic or new action flicks, we know you'll love Far Cry.
7 – Battlefield V (2018)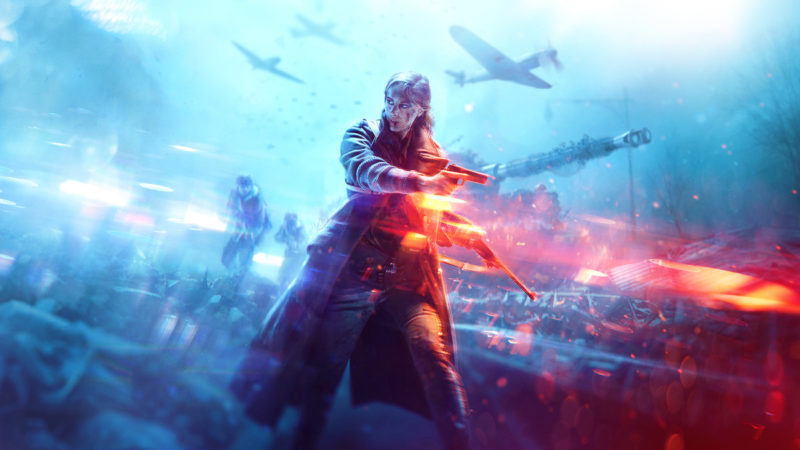 Flipping from one end of the newness spectrum to the other, here we have a recent offering which we feel didn't get a fair crack from critics. Slammed in certain circles for its inclusion of female soldiers – as part of a larger set of historical inaccuracies – the game was a commercial disappointment. However, fans and critics don't always agree.
While any game which is a sixteenth installment is always eyed with a bit of skepticism, we think that those who enjoy (semi) historical first-person shooters will have a good time with this one. We recommend the multiplayer modes over the single-player, which feel like they may have been brought to market a bit too early. Multiplayer, however, is spectacular, with a realistic feel, improved class identity and incredible team-play.
Give it a shot, regardless of what you've heard – we think you'll be hooked in no time.
6 – God of War (2018)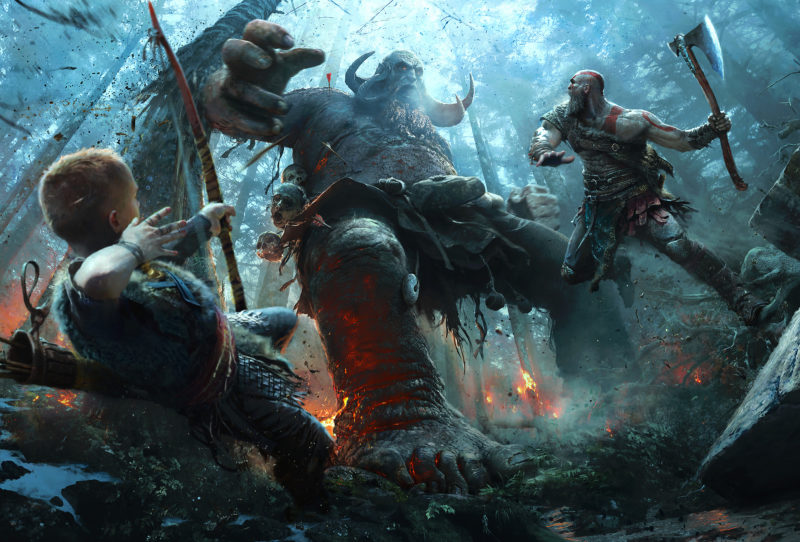 A visually gorgeous action-adventure romp, this particular installment is the eighth in the series. Hugely popular even before it was officially released, it has become PlayStation's fifth best-selling game of all time. Think it was tough being a Viking? Try living as a regular old human in the realm of Norse gods and monsters! That's the plight of Kratos, who must navigate this world while raising his young son.
This one goes way back to the pre-Viking era, which means cold, darkness and whole lot of huge baddies. If you love detailed worlds with tons to do and discover, you'll adore this game. This installment has placed even more of an emphasis on exploration, encouraging you to find everything there is to be found. Skol!
5 – Dungeon Fighter Online (2005)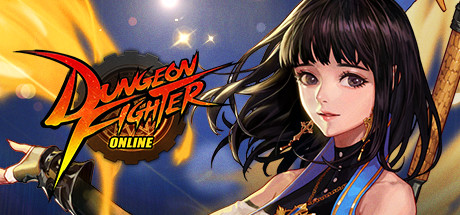 If you're craving a bit of pure, beat-em-up style fun, then DFO is going to be your new best friend. This decidedly older game holds up incredibly well over time, and for a pretty simple reason – it keeps things simple.
With a role-playing aspect that only enhances – never takes away from – the exhilarating combat, this is one with broad appeal. Both hardcore gamers and casual players can enjoy it, whether it's on a long-range basis or just a way to get out all that aggression on your lunch break.
4 – Overwatch (2016)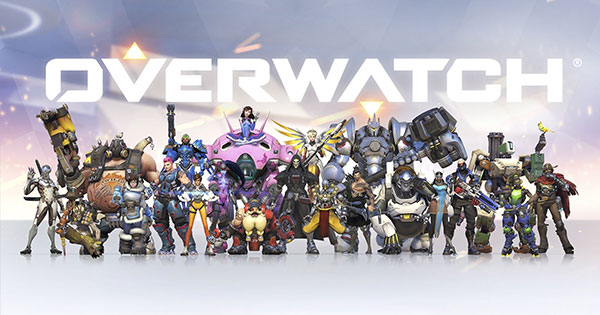 For a truly addictive fix of cartoon-style fighting set in a first-person-shooter point of view, Overwatch is the ticket. This team-based multiplayer has a huge following, 90+ user ratings across many different platforms and has won eight separate prestigious "best of" awards. Overwatch uses a 6v6 format for shooting matches and features some of the most outrageous (in the best possible way) – characters we've ever seen.
You'll play as one of three categories of characters. Tanks lead the way, devastating enemy strongholds and soaking up the damage for your teammates. Damage characters…well, they inflict damage, armed with a dizzying array of powers and weapons. Support heroes do just about what you'd expect as well, providing healing, raising their damage potential, shielding them from enemy damage and keeping track of and providing utilities. Support may not get all the glory, but without them, any team will fall apart fast.
Environments range from the Black Forest to Thailand. Simply put, this game has a lot to offer, and fans rave that new and fresh gameplay can last for years.
3 – League of Legends (2009)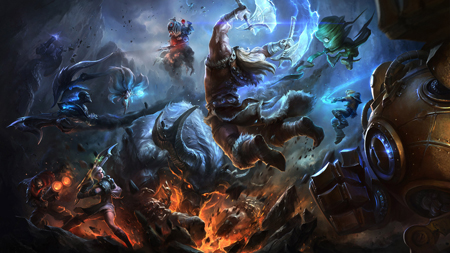 We're firmly into the realm of massively popular games here. If you haven't already played LoL yourself, we're pretty sure that you know people who are or were obsessed with it. This multiplayer online battle arena game was inspired by a World of Warcraft III mod – The Frozen Throne. This one has quite a pedigree behind it and, thankfully, it's lived up to all the hype and lots more.
So why is this one as addictive as street drugs? Tons of reasons, but we think one stands out among all the rest. LoL has managed to pack the emotion, intensity and range of gameplay as many entire role-players we've tried out in the past.
Think of the last game you got really into – now imagine all those feelings packed into a single battle lasting just twenty minutes to an hour. You're getting the picture – but words simply can't do this game justice. Give it a go if you haven't already – you'll be glad you did!
2 – Dragon Quest XI: Echoes of an Elusive Age (2017)
A jewel of a game which we think has been overlooked by fans, this is a standout in the genre of JRPG's (Japanese Role Playing Games). DQXI features turn-based battle combat, and features it beautifully. Even those who typically disdain this form of combat are urged to give this game a chance, as the gameplay is smooth and each battle keeps you on the edge of your seat.
Enemies have enough variations to keep you on your toes, and the environments are beautiful, decidedly J-style and colorful as all get out. We wouldn't be surprised if you haven't heard of this installment or passed it by in favor of bigger rollouts, but trust us – it's a hidden jewel in every sense!
1 – The Witcher 3 – Wild Hunt (2015)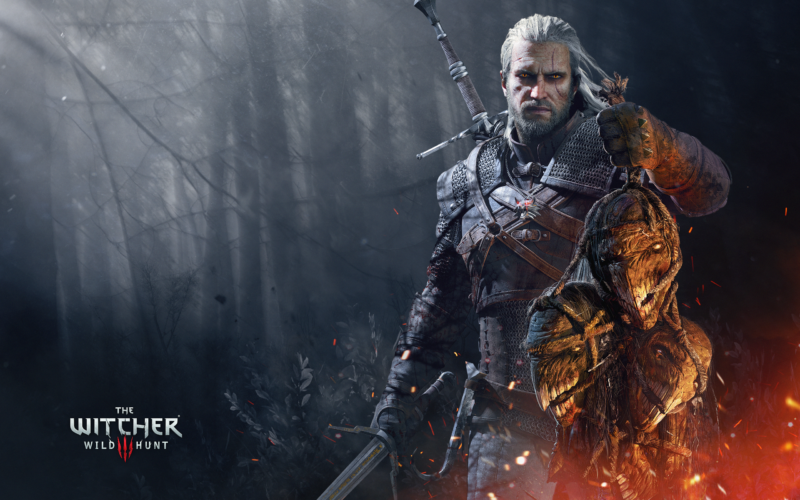 By far the most visually engaging game on this list, Wild Hunt is a breathtaking installment in the always-captivating Witcher franchise. This action role-player finds you playing as Geralt of Rivia, the titular Witcher. Narrative plays a heavy role in this game, and you'll use a wheel to deal with non-playable characters.
Your main quest is finding and saving your adopted daughter (a Witcher as well and crazy powerful) as she runs from the Wild Hunt, a group of supernatural baddies.
Along the way, however, you can explore towns and take side missions which include hunting down extra monsters and other quests to earn insane armor and weapons.
The lore of this game simply has to be experienced to be believed – it's easy to see how it spawned a card game and massively hardcore online communities. Between the dynamic worlds, the advanced artificial intelligence, the familiar yet enchanting cast of characters and the hugely compelling story itself, this one will keep you up at night – and you won't even care.
Best games like MHW?
There you are, boys and girls – ten games we think will serve as excellent remedies for your Monster Hunter: World withdrawals.
Give one or all of them a go, based on your own preferences. We're almost positive you'll find at least one new favorite, but we're also pretty sure that you'll find way more than just one!
Do leave your comments on what you think are the games most similar to Monster Hunter World, other than MH games.