Hideo Kojima is probably in a league of his own when it comes to directing games. There's no easy substitute for Death Stranding as it's one of the most unique titles to ever grace our screens.
It puts players in the shoes of Sam as he walks across post-apocalyptic America with a crying baby in a mechanical womb strapped to his chest. You walk through landscapes and ruins and sneak through ghosts while taking shelter from rainwater that magically ages everything it falls on.
Make weapons out of Sam's poo and pee, replace his shoes regularly so he doesn't get bunions, and drink some Monster Energy to keep his stamina up.
If you're done playing it, here are some of the best games like Death Stranding that works as alternatives.
1. American Truck Simulator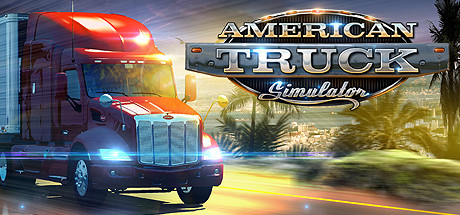 American Truck Simulator is exactly what it says in the title. You get to drive different kinds of trucks across different roads in America.
The similarity between it and Death Stranding is obvious as Death Stranding is pretty much the same concept except you carry your massive cargo on foot.
Both take players on a journey across the United States but differ in representation. While American Truck Simulator takes players on a picturesque journey through the sights of the American frontier, Death Stranding takes a darker tone.
It shows America threatened by climate disaster and constantly haunted by the ghosts of its fallen.
Despite the shift in tone, players can find joy in both games through some good honest work.
While taking a truck through American suburbs is nothing close to strapping and balancing far too many boxes on one man's back, both games can give players the simple joy of doing a good job through a hard day's work.
2. NieR: Automata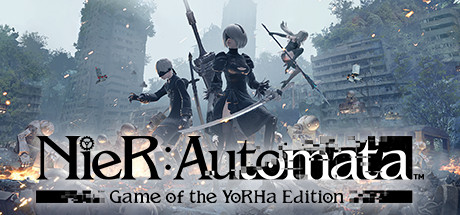 While Kojima is part of a rare breed of video game developers, he's not alone. Yoko Taro is another Japanese video game director who's famous for his stylish and audacious stories.
His 2017 work, NieR: Automata, has received widespread acclaim for its gameplay, story, and music among critics and fans alike. NieR: Automata follows a group of androids in a journey over the ruins of post-apocalyptic Earth.
Just as Death Stranding paved its own path with unique gameplay systems, NieR: Automata can be taken as an experiment on the way action games are presented and played.
It has the standard and satisfying beat 'em up sections that action game players are familiar with but adds bullet hell sections through different terrain.
In one part, the player dons a rocket suit and fights a giant robot while dodging through a hail of projectiles.
Also like Death Stranding, NieR: Automata is more than just fun and games. It explores deep philosophical themes through a strong story arc.
It asks some difficult questions on life, identity, beliefs, and so on without being too high brow like a philosophy book. It's wacky, weird, flashy, but heartfelt and intelligent at the same time.
3. Mother Simulator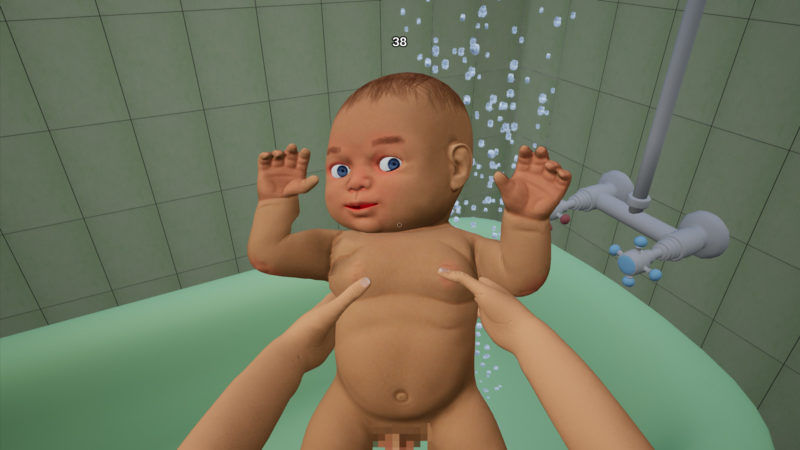 The first trailers of Death Stranding left viewers confused about the strange baby in a yellow womb strapped to Norman Reedus' chest. This is called the "BB" and it is the player's bridge between the living world and the world of the dead.
It allows the player to see invisible ghosts that serve as the game's regular enemies. Much like a real baby, the BB requires the player to care for it. Fail to do so and the baby will start to cry, attracting a lot of unwanted attention.
I don't know much about handling a real baby. Everything I know about parenthood and caring for babies, I learned from Mother Simulator.
It's exactly what it says on the title. Mother Simulator allows players to care for a digital baby. You go through the regular motions of baby care like feeding, cleaning, and so on while completing other objectives like managing explosive diarrhea or surviving an ice age.
That second bit should be enough to tell you that this is a game and not an actual representative of parenthood. Nonetheless, watching and caring for a baby every day is not an experience a lot of us can have.
For those with no PS4 and shouldn't be responsible for a living child, Mother Simulator is the next best thing.
4. QWOP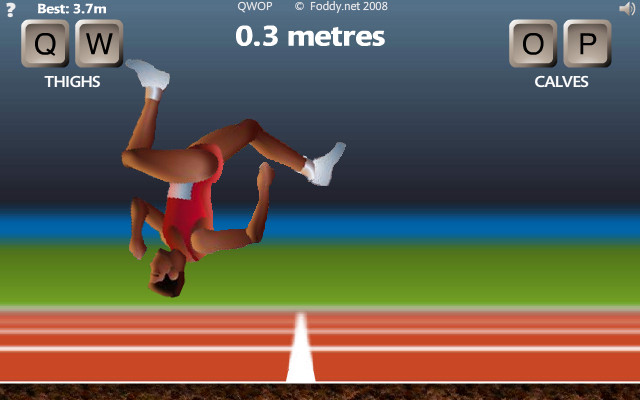 Many doubt Death Stranding's fun factor and for good reason. Thinking about walking while delivering packages as a game sounds like a chore by itself, but Death Stranding is still a game.
It's not just about walking. You will have to attach your cargo in the right places, optimize your routes and weave through landscapes infested with ghosts who are out to get you and bandits who want your stuff.
All that needs to be done while keeping your balance. Tip over and your cargo takes damage, which can result in your stuff falling over depending on where you attached them.
Keeping Sam's balance is a matter of holding the triggers while he walks over difficult terrain. It's just a matter of time until you fail, leading Sam to roll down a hill with his cargo all over the place.
If this sounds oddly familiar to you, then you might have heard of or played a browser game called QWOP. It is a silly browser game that gives players control over a runner's calves and thighs.
Most players have failed to go beyond a single step without splitting the runner's legs over his head and sending his entire body backward straight to the ground.
Even successful 100-meter sprints are done with one leg dragging at the back as support while the other leg propels the runner forward like a weird yoga pose.
Add some sad ambient electronica in the background and you have yourself a bad bootleg version of Death Stranding.
5. Metal Gear Solid 5: The Phantom Pain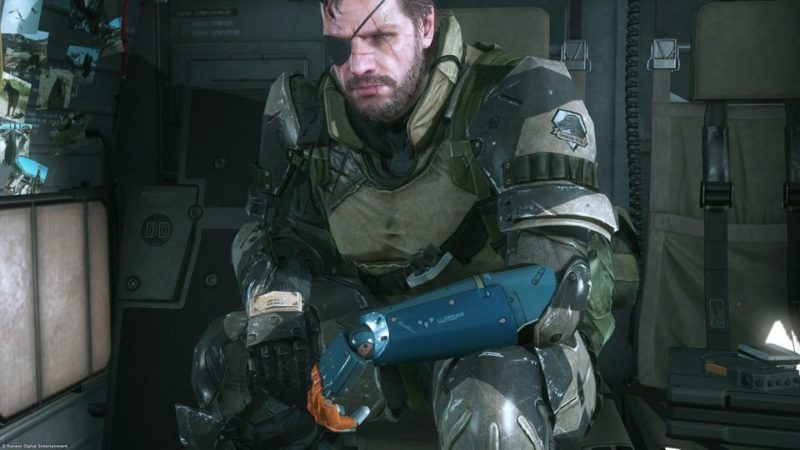 Most fans of Kojima's work have probably already played Metal Gear Solid 5. If you're a newcomer and Death Stranding will be your first experience of Kojima's style, then his previous work might just be for you if you can't scratch the itch.
It has all the style, ambition, and care that Death Stranding has in a sandbox stealth game package.
Death Stranding and Metal Gear Solid 5 have a lot of similarities with each other. They both have the cutscene, narrative, and gameplay style that has made Kojima a household name in gaming circles.
Just replace the baby on the chest with an attack dog that can kill enemies for you and you're good to go. 
6. Journey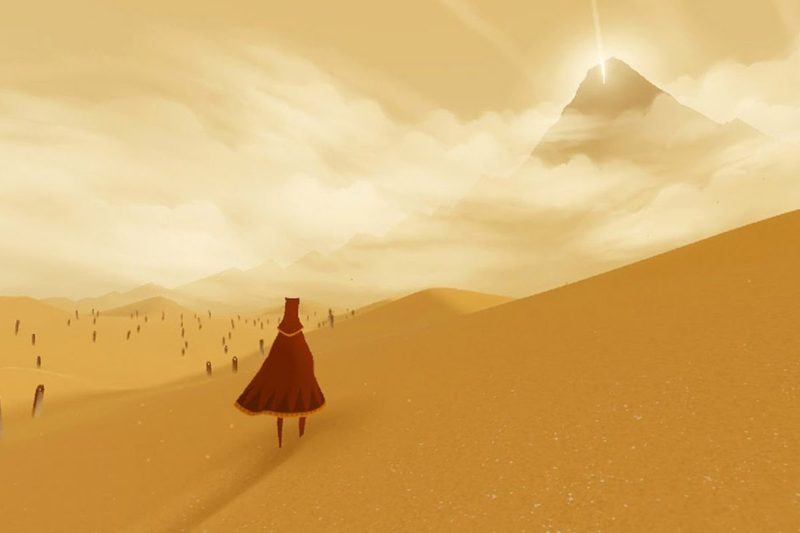 Death Stranding is mostly a single-player game. I say mostly because it has a cute multiplayer component that allows players to build and place objects like ladders and trucks in the world for other players to use.
This kind of subtle multiplayer system is also seen in the Dark Souls series and Journey. After its PC port in June this year, now is a great time to play this masterpiece of a game.
Journey strips away the deep and lengthy narrative of Kojima's storytelling in favor of a minimalist style. You play as a mysterious cloaked figure in a lonely desert in a pilgrimage of sorts towards a glowing mountain.
The subtle multiplayer system of the game allows players to discover other players who are on the same path as you. You can then travel through the beautiful landscapes together, communicating only by making a little noise with the tap of a button.
It's a simple concept in writing, but it has a profound effect on the game that can't be easily described. Journey is an experience in the same way Death Stranding is.
7. Remnant: From the Ashes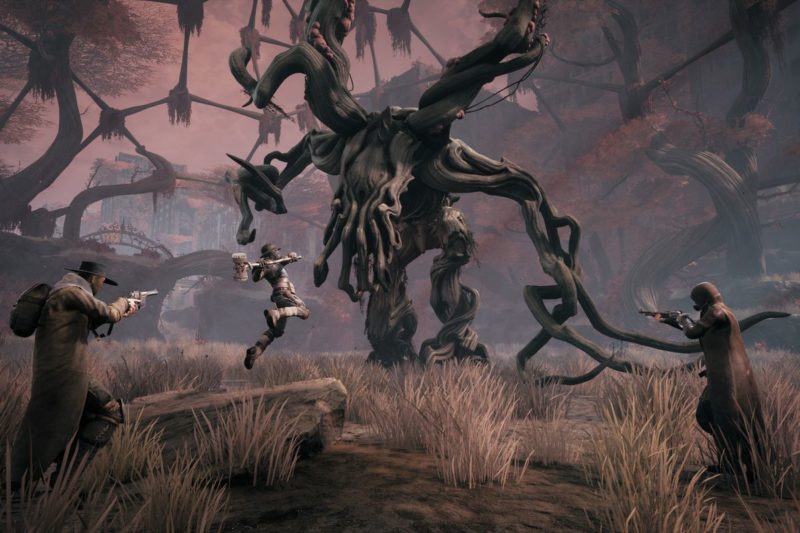 In this particular game, the world is in ruins and only a remnant of mankind exists.
However, the survivors are being hunted down to near extinction and as one of the lucky survivors, you will find yourself entering portals to different realms to gather sufficient resources and firepower to fight back and hopefully, take back what was lost.
This is a third-person survival game that takes place in a post-apocalyptic setting dominated by mythical creatures. It offers players with a customizable gaming experience with thrilling shooting and melee combat as well as character progression and dynamic levels.
You'll find yourself fighting for your life amidst the attacks of deadly monsters and epic bosses.
In a nutshell
These adventure-filled games like Death Stranding are just what you need to keep your adrenaline pumping. They are fun, exciting, and would definitely test your abilities and skills.
Death Stranding will always be one of the best games there is but if you want to try others, the games mentioned above can provide you with challenging tasks.