Mechs come in all shapes and sizes. They can be humanoid, four-legged, or even eight-legged. They might even transform into something as big as a couple of buildings tall, or be as small as a human being.
Regardless of what they look like and how they work, one thing that can we can always be sure of is that mechs and video games have always been a match made in heaven.
Having said that, we took the time to hunt down the best mech games ever released on the market, in no particular order.
1. Titanfall 2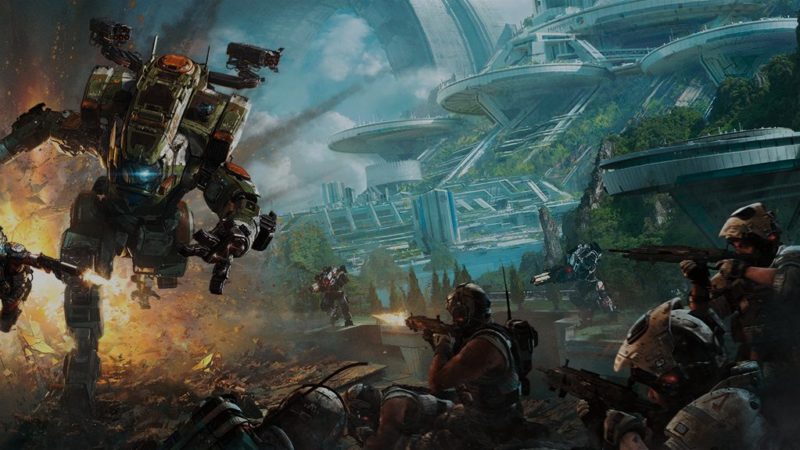 Let's start with something more recent.
Respawn Entertainment and Titanfall was the much-needed boost that mech games needed to be more relevant to a modern audience. Unfortunately, the 2014 title didn't really gain as much traction as it did hype once it released.
Thankfully, the game's sequel, Titanfall 2, fared a bit better in 2016.
The full realization of the potential of meshing chaotic parkour, off-the-wall running with the nuances and strategies involved in mech warfare, Titanfall 2 was easily one of the best FPS titles and mech games released in years.
Not to mention, it came with a single-player campaign, that albeit short, will likely go down as one of the best reasons why game developers should still bother adding a single-player campaign to their games.
Unfortunately, despite the critical acclaim, Titanfall 2 suffered from being released at the wrong time. Going head to head with the latest titles from more established franchises like Call of Duty and Battlefield, Titanfall 2 did not gain as huge of a following as it should have and the multiplayer population took a nosedive fairly quickly.
Make no mistake, though, the game is still worthy playing today if only for the single-player experience alone. But, even though there aren't many players around anymore, the multiplayer aspect of the game still exists and is fun to play, with the more popular modes offering a breath of fresh air from what other shooters are offering right now.
2. Omega Boost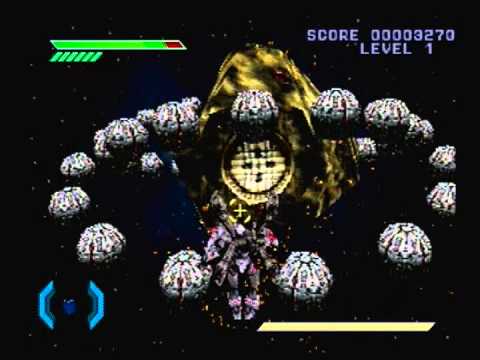 From a game that was basically released yesterday, we go to a game that was released nearly a lifetime ago in 1999.
Developed by a handful of staff members from Polyphony Digital, the same people behind the once-successful Gran Turismo driving games, what Omega Boost was able to achieve with the limited technology of the original PlayStation at the time was amazing looking back.
To say that Omega Boost did space-based mech combat just right is accurate. You could move around freely as if you were literally piloting the mech you were playing, which, in an age full of clunky games, is a feat in on itself.
The fact that the game featured mech design by famed mecha designer himself, Shoji Kawamori, is basically an icing on the cake at this point.
3. BattleTech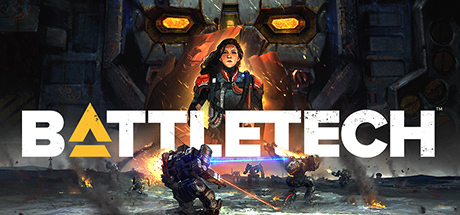 What do you get when you take turn-based tactical combat and center it around mechs fighting each other? A whole lot of mayhem and a lot more fun!
Based on the original board game of the same name, BattleTech puts you in the shoes of a commander of a mercenary outfit in the middle of an interstellar civil war with a lot at stake. As the commander, players can do pretty much anything they want within the limits of the game; recruit, customize, and develop their own mechs, known as MechWarriors.
Every decision you make in the game will have its own set of consequences, both good and bad, which helps add weight to the gameplay and makes every fight mean a lot more.
If you're a fan of turn-based gameplay and mechs, there's literally no reason why you shouldn't give BattleTech a try.
4. Armored Core 3: Silent Line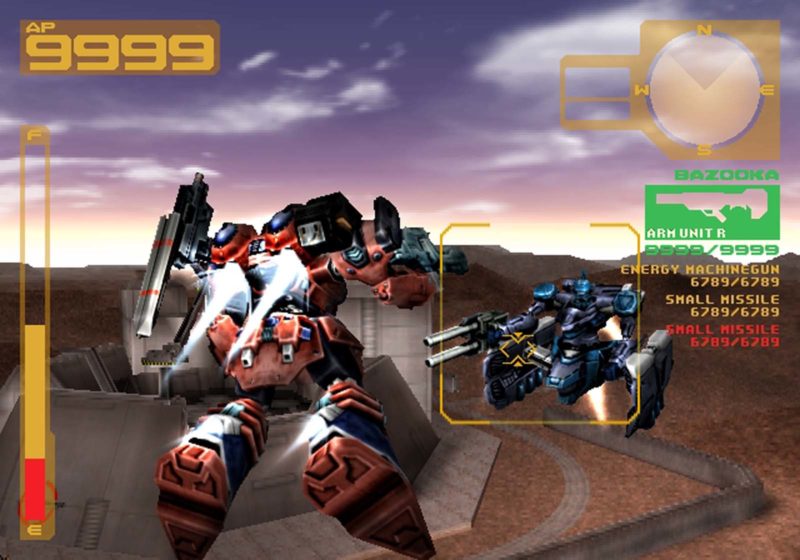 From the release of the original Armored Core in 1997, to the latest title, Armored Core: Verdict Day, in 2013, this Mech franchise saw 15 international releases across multiple consoles and generations.
It's safe to say, it was a commercially successful franchise, and with the same guys behind Dark Souls (FromSoftware), that shouldn't come off as a surprise. But, of all those titles of this Mech franchise, Armored Core 3: Silent Line has to take the cake.
The second Armored Core game released for the PlayStation 2, the 2003 release improved everything from previous titles. This included better customization, a better AI, a proper first-person cockpit view for the first time in the series, and some unforgettable missions that were made even more memorable because of the musical score.
Make sure that you avoid the PSP release, however. That one is a bit of a shame. Stick to the PlayStation 2 original release, and you're good to go.
5. Zone of the Enders 2 – The Second Runner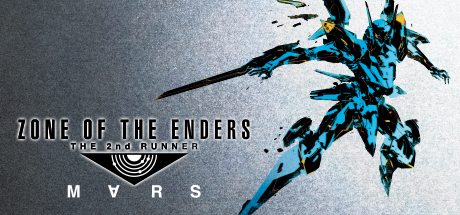 You can't deny that we have Japan to thank for most of the world's fascination of Mechs – they're the ones who started it all. So, it's only fitting that a Mech game that's heavily inspired by the over-the-top action featured in most Japanese mecha anime finds its way on this list.
Long overdue a sequel – and no, we don't mean the 2018 remaster – Zone of the Enders 2 was the perfect embodiment of what you would get if you put in a Japanese mecha anime into a video game.
Being behind the wheels of Jehuty can never really truly compare to anything as you crushed and ripped apart anyone who dared to stand in your way, whether it be mech or vehicle and anything in between.
While the challenging difficulty might turn some gamers away, Zone of the Enders 2 is worth sticking to, especially if you're a huge fan of Japanese Anime.
6. MechWarrior 4: Vengeance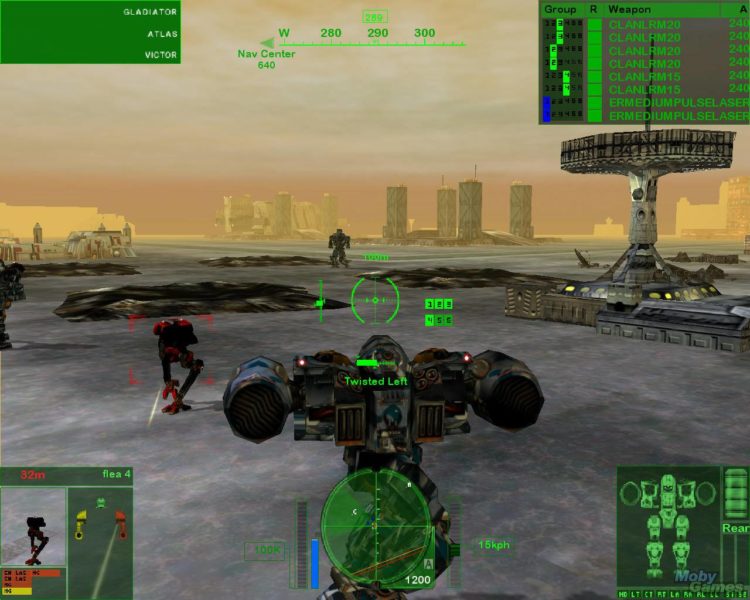 Just like with the Armored Core franchises, some games in a long line of excellent titles will always stand out compared to others.
For the MechWarrior games, that's MechWarrior 4: Vengeance, released way back in 2000 by FASA. Set in the very same BattleTech universe, there's a good reason why MechWarrior is considered by many as the quintessential mech game, and MechWarrior 4 is perhaps the pinnacle of it all.
Putting you behind the wheels of gigantic robots battling it out on a fictional 31st century battlefield, complete with intricately woven story-lines, gripping combat and action, as well as a deep customization system, MechWarrior 4 and the game's subsequent expansions edges out everything else because of how it made the often-confusing customization system of the game much more accessible without sacrificing the depth that many fans loved about it.
To date, MechWarrior 4: Vengeance remains more popular than the recently-released MechWarrior Online and will likely continue to be just as popular unless MechWarrior 5 releases and exceeds expectations.
7. Hawken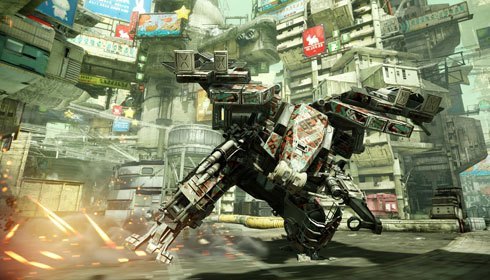 One of the few modern contemporaries to Titanfall, Hawken is a free-to-play online multiplayer game that provides a stark contrast to the often wild and chaotic gameplay of Respawn Entertainment's offering.
In Hawken, the mechs aren't agile – you won't be flying sky high and dancing around with them. Instead, they're huge, hulking tank-like robots, as they probably should be, with combat being less about who can move around the battlefield the fastest, but more about thinking your actions through – basically a thinking man's mech of a game.
Make no mistake, though. Combat is still relatively fast, with the occasional satisfying explosions thrown every now and then, and with an intriguing cockpit view, it's not hard not to like the game.
Unfortunately, it can be hard to find – it's no longer available on the PC and on Steam, so only those with a PlayStation 4 or Xbox One, can play the game.
But, if you have either one of these consoles, do yourself a favour and go get Hawken. You don't won't regret it.
8. Gundam Battle Assault 2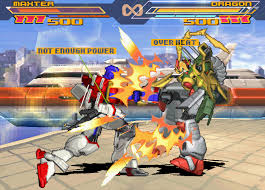 Based on the anime series, Mobile Suit Gundam, and developed with the cooperation of Bandai, the second Gundam Battle Assault game for the original PlayStation on the tail-end of its lifecycle back in 2002.
Deviating from the usual mech games on our list, Gundam Battle Assault 2 didn't let you fly and fight through open space, or have a turn-based combat in place. Instead, it played more like an arcade fighting video game such as Street Fighter, where two players would duke it out 1v1 against each other, and it worked.
Although it probably helped that the game was full of content, including a passable story mode, a survival mode, and many more.
Gundam Battle Assault 2 provides a rather unique take on the mech game experience. Arcade fighting game mechanics aside, the game also gives players a jump ability that needs to be recharged every once in a while.
Weapons aren't unlimited and run out of ammo and the more damage you dish out to opposition, the more it'll show, with mechs often looking less like the juggernauts they're supposed to be and more like prototypes that are headed to the junk pile.
With 30 different mechs to play, each with its own unique style, Gundam Battle Assault 2 will entertain you plenty and is proof that Gundam-based video games are all bad.
In a nutshell
We have listed some of the best mech games of all time time, in our subjective opinion of course.
While some of the mech games on our list have aged quite a bit, each one is still well worth playing in their own right.