Get ready for some cheap thrills, because we're about to give you some of the best horror games out there that are available free!
Yes, you read that right – free! 
You see, while the horror genre has never been short of quality titles, it's a fact that very few of these titles are cheap and affordable.
That's why we decided to come up with our list.
The games were rounded up below are every bit as frightening as their more expensive counterparts, and though they may vary in how they fall within the "horror" genre, one thing all these games have in common is that they're all 100% free.
Here's a list of the best free horror games out there.
1. Spooky's Jump Scare Mansion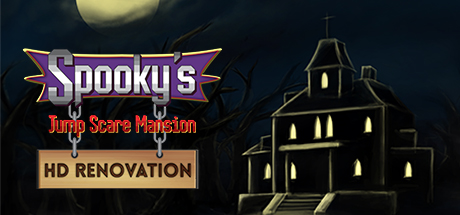 Horror games don't always have to come in the form of grotesque and monstrous creatures.
Sometimes, even the cute and cuddly can scare you, especially when used properly. Case in point, Spooky's Jump Scare Mansion. 
Although jump scares are the horror equivalent of a cop-out, Spooky's Jump Scare Mansion takes queues from successful jump scare movies to build tension in every single one of its 1,000 haunted rooms, each filled with numerous and often unexpected ways to produce a scare.
To be clear, Spooky's Jump Scare Mansion doesn't really do anything new, but that's not really a deal-breaker.
Even though you'll eventually end up being able to predict what's going to happen next as you delve deeper into the game, you can't really help yourself from still testing the limits of how far you're willing to go to get to that final darned room.
Spooky's Jump Scare Mansion is available to play on Steam for those who are interested.
2. IMSCARED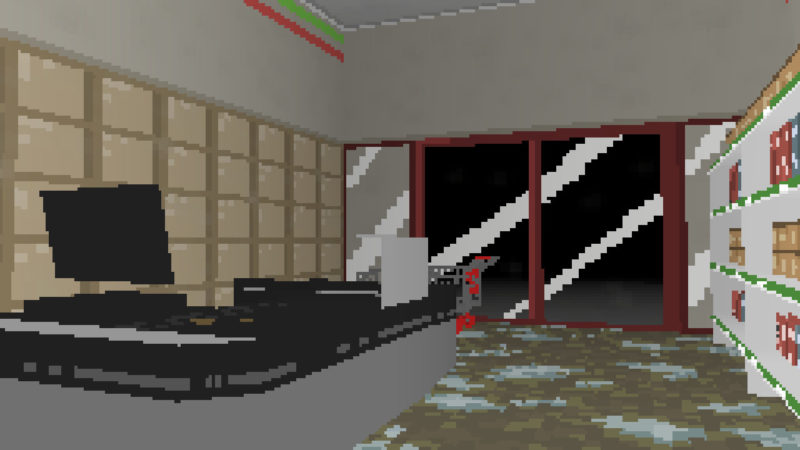 Most horror games succeed in scaring you using things that are in the game itself. However, once you're out of the game and in real life, you'll very rarely feel the effects of the jump scares and the creepy atmosphere, among others.
IMSCARED is different.
Borrowing a lot of elements from 90's horror games, specifically its fourth wall-breaking, IMSCARED consistently succeeds in keeping players surprised and guessing as to what will happen next. The worst (or, best, if you're a horror-loving masochist) is that IMSCARED is that rare horror game that can scare you out of your wits and be genuinely afraid of what's going on around you.
IMSCARED's full version is definitely not free, which means, the game technically shouldn't be on this list. But, it's just too good not to be included.
Besides, the full version on Steam is very cheap, and that's assuming that you find yourself surviving the free version of IMSCARED over at GameJolt.
Personally, our bet's on you being too scared to want to buy the full game.
3. Anchorhead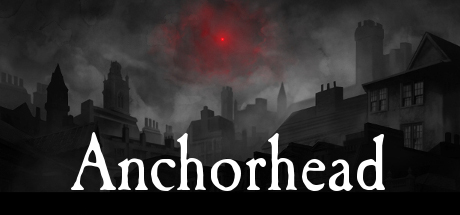 Thank you H.P Lovecraft.
The cult-favourite other and progenitor of many horror tropes and archetypes in various media has inspired far too many video games that listing down all of them would take more than just one article. But, just like any other author, not all Lovecraft-inspired video games are worth mentioning let alone playing.
The free-to-play browser-based game Anchorhead is one of the few exceptions.
Drawing inspiration from several of Lovecraft's works, Anchorhead puts players in the shoes of a married couple who recently inherited an old mansion, which puts them in a tense, puzzle-filled adventure where the fate of the world is on the line.
If you're familiar with H.P Lovecraft's works – what kind of Horror fan isn't? – then Anchorhead should be right up your alley.
4. My Father's Long, Long Legs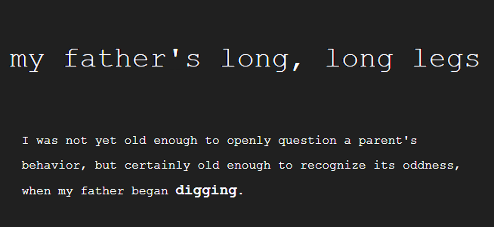 Judging by the title alone, My Father's Long, Long Legs gives off the impression that it's another indie title looking to cash in on the gaming world's suddenly rediscovered affinity for horror and mystery games.
Then you realize that it's free, and once you play, you'll start to wonder why.
The author, Michael Lutz, tells players just enough about what's happening and what's going on to leave a genuinely unsettling and terrifying feeling, which is something that only few other games (paid or not) can accomplish.
You can play My Father's Long, Long Legs, for free by clicking here.
5. A Dark Room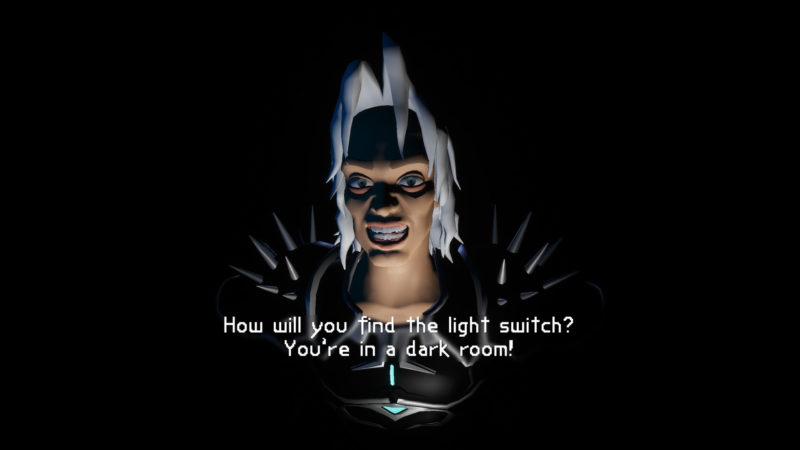 If we were to sum up what A Dark Room was all about, it'd be like if the Sims games were less about simulating every day life but simulating a situation where you were tasked to make the most out of a terrible scenario.
The game starts off with you needing to stoke fire in a large room, which eventually attracts strangers, and then, all hell breaks loose.
In A Dark Room, it's up to you to keep a calm head and save everyone from whatever it is that's out to get them.
6. Lights Out, Please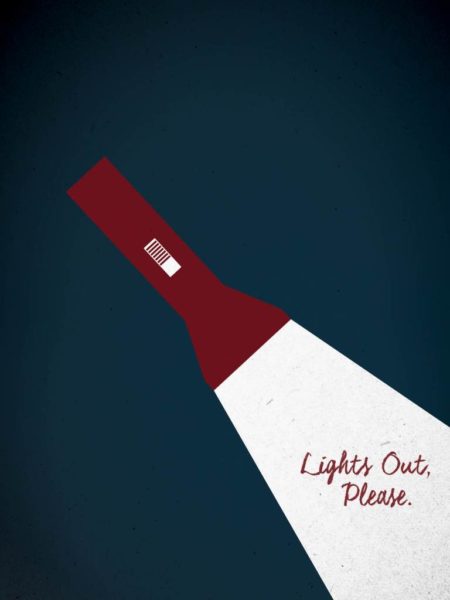 The lucky number thirteen (13).
Lights Out, Please isn't just a single game. Instead, it's a collection of titles by 13 creators, each of which featuring its own unique story.
From the typical tales of grotesque creatures to revenge stories, among others, Lights Out, Please is well worth playing, just for the mere fact that you're getting 13 games in one free download.
If you like it, we do suggest that you try and leave a donation as support for the game's 13 creators.
7. Doki Doki Literature Club!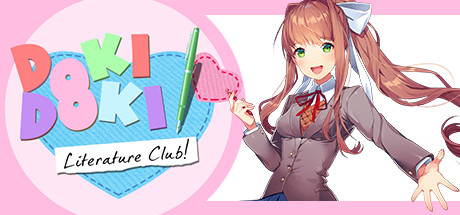 The main appeal of Doki Doki Literature Club! is probably that you come in half-expecting a good game and to have a good time, yet you leave knowing that you've played one hell of a smart horror game that will leave quite an impression on you.
Doki Doki Literature Club! features the typical fourth-wall breaks and meta elements that most have come to associate with indie games. However, the game pulls these off with such excellence that you won't have any problems playing through the game, even though you probably already know what's going to happen next.
This is similar to Spooky's Jump Scare Mansion, a game which we recommended earlier on our list.
What also sets the game apart is it's more of a visual novel.
The game truly is unlike any other out there on the market, and the fact that it's free on Steam is, at the very least, reason enough to give it a couple of minutes of your time.
8. Alien Swarm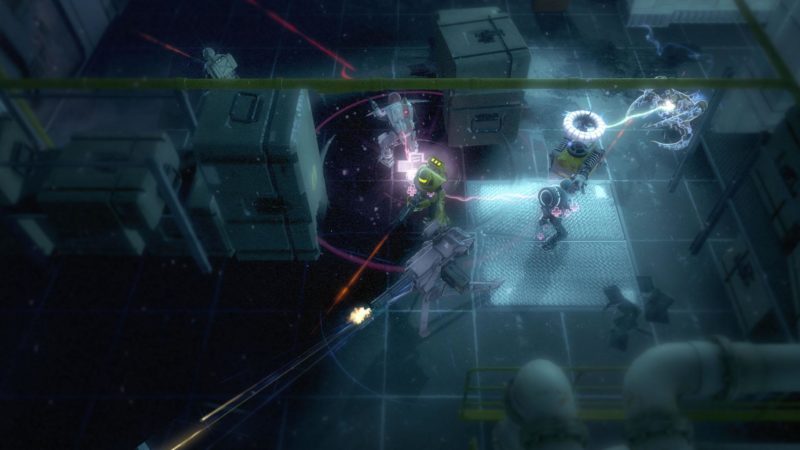 First starting off as one of the best mods for Unreal Tournament back in 2004, Alien Swarm eventually got a life of its own in 2010, and the results definitely did not disappoint.
Developed at a time when Valve wasn't still afraid to push the envelope of what constituted a good game, Alien Swarm might not have looked different from other games in its genre when it released (the game still looks pretty generic today, if that matters), but it excelled in the other areas that mattered, including the unforgiving difficulty and smooth co-op gameplay.
Re-released as Alien Swarm: Reactive Drop in 2017, playing either of these games is going to be a treat.
A scary one, for sure, but a treat nonetheless.
If nothing else, you owe it to yourself to play Alien Swarm or Alien Swarm: Reactive Drop, especially since it comes at a low, low price of absolutely nil.
9. Slender: The Eight Pages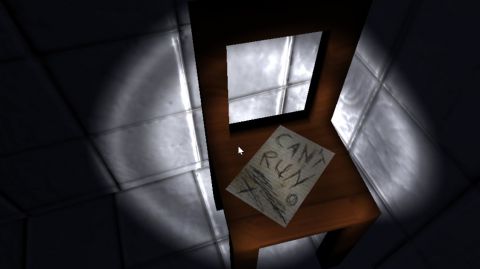 The grand daddy of free horror video games – many of today's biggest streamers can trace their origins to putting up Let's Play videos of themselves getting the scare of a lifetime after playing Slender: The Eight Pages. 
A game born out of a meme, the premise of Slender: The Eight Pages is simple.
You, the player, will have to piece together what happened by collecting eight notes scattered all throughout the nearby forest as an unknown identity stalks and hunts you.
The said entity is the "Slenderman".
The suit-wearing demon will follow you wherever you go, and the only way to escape is to literally not look at him. That may sound simple, but given how he can magically teleport himself to fall in your line of sight, avoiding the Slenderman will completely all of the eight notes will take you far more attempts than you'd like to admit.
Available for free, Slender: The Eight Pages would've been worth a recommendation even if it cost you.
For $10, you can up the scare factor and get yourself Slender: The Arrival on Steam, which comes with VR support for maximum terror.
Scare Yourself For Free Starting Today!
They say that the best things in life are free, and if you're a horror fan, our list of recommendations will certainly ring true to you.
From fan favorites to little-known gems and unique takes on the genre, our list of the best free-to-play horror games contain enough variety to cater to all sorts of audiences.
And, because they're free, you owe it to yourself to at least give them a try.
So, what are you waiting for? Scare away!
In the meantime, while you're busy trying to prove to us how brave you are, we'll be content just hiding behind the sofa and waiting for you to join us.