Back 4 Blood just released its early access for the beta version of the game and it will be going on for a couple of days.
Fortunately for everyone, you can actually play the game without pre-ordering. There's actually a way to get early access via watching Twitch streamers.
Here's the first impression of the beta version of Back 4 Blood after trying out a portion of its campaign. This does not include the PVP modes.
Early impressions
Many should have known now that Back 4 Blood is a spiritual successor to the Left 4 Dead series as it's developed by the same Turtle Rock Studios. Naturally, players expect the game to be a lot like Left 4 Dead 2 and it is similar in a way. Having said that, it also feels like a World War Z game, especially when you see the visuals and prompts.
The campaign mode is divided into various Acts and each Act comes in four different stages. Each stage is actually pretty short (approximately 10 minutes) on the survivor difficulty and the game's pretty straightforward for the most part. The goal is to get through the stage / level and eventually reach a safehouse. There will be tons of Ridden (zombies) and elite Riddens just like their predecessor.
Also, you'll be paired with up to three other players via their online matchmaking system. I didn't notice an option to play with AI but I haven't explored the game too much yet.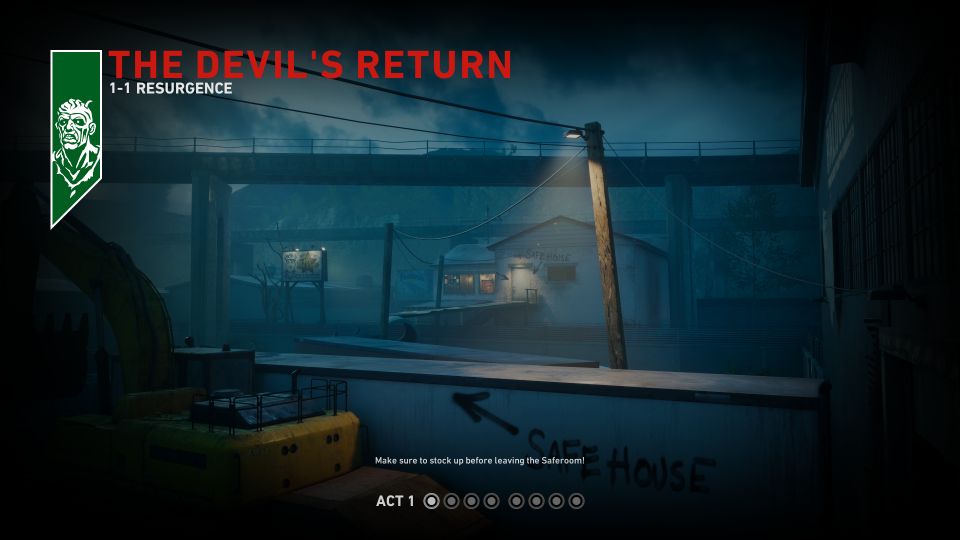 For every stage, you'll begin at a safehouse with the other players. Here's where you choose your weapon and access the vendor. You'll be given a few minutes for preparation but you can always leave by opening the safehouse door before the time is up.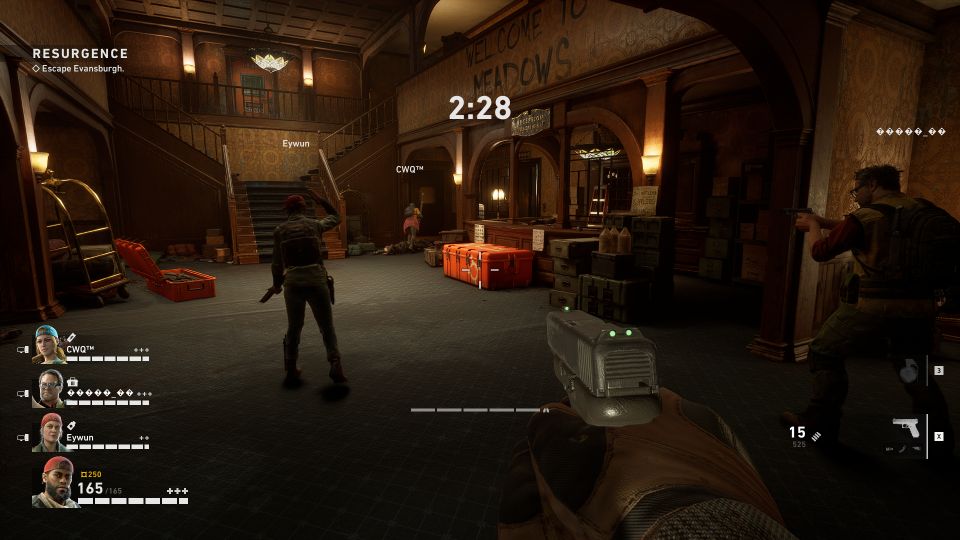 In the vendor menu, you'll be given access to many different items. I don't recall Left 4 Dead having the option to buy guns at every safehouse but it's here in this game. There are also accessories like pipe bombs, molotovs, grenades, health pills and tool kits that can be purchased. Tool kits will be used to open special doors in the stage and you'll probably get access to items.
Bullets can be purchased from the shop as well before the stage begins, but you can also loot them during the level. However, bullets don't seem to be shareable and it's gone once someone takes it.
You can also purchase team upgrades which are like extra perks. All of these just requires copper. There will be copper all over the map and you can loot them. The whole team seems to get it as long as someone loots the copper.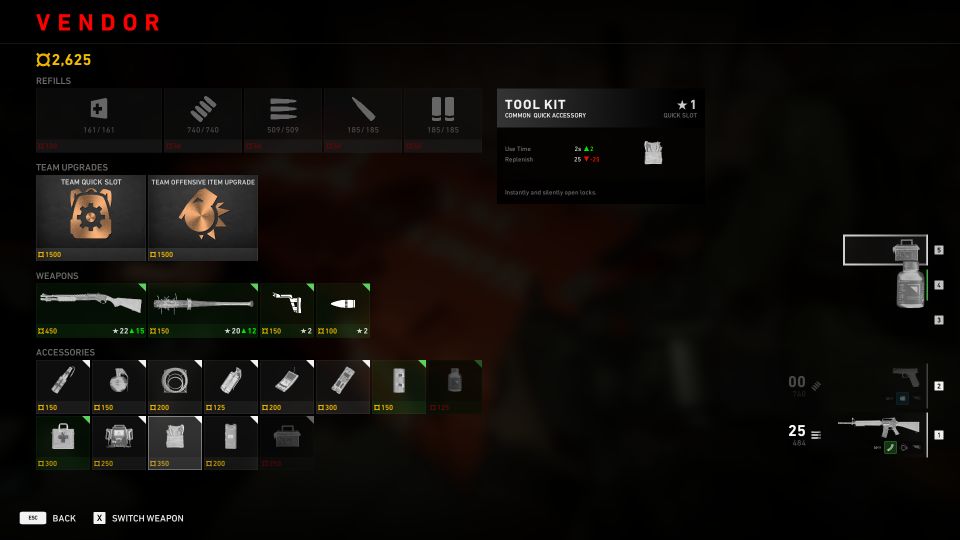 Copper can also be earned by completing challenges. At the beginning of each stage, you'll see corruption cards.
For e.g. the card might say that completing the level with all four alive will give you 500 copper. That's just an example of a challenge card.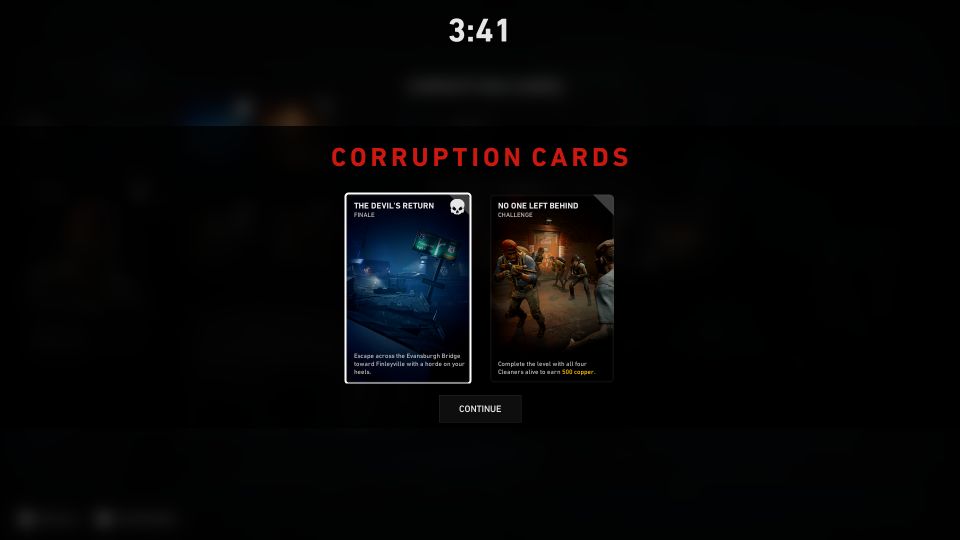 Apart from challenge cards, there are also cards which give perks. You have to choose them at the beginning of the game. They might give extra team health, stamina and so on. Each character in the game has their own individual and team perks to suit your playstyle.
Back 4 Blood also has a horde system where you're forced to call the horde to progress in the level. It's however not as crazy as the horde you see in World War Z. They're pretty manageable on the default difficulty.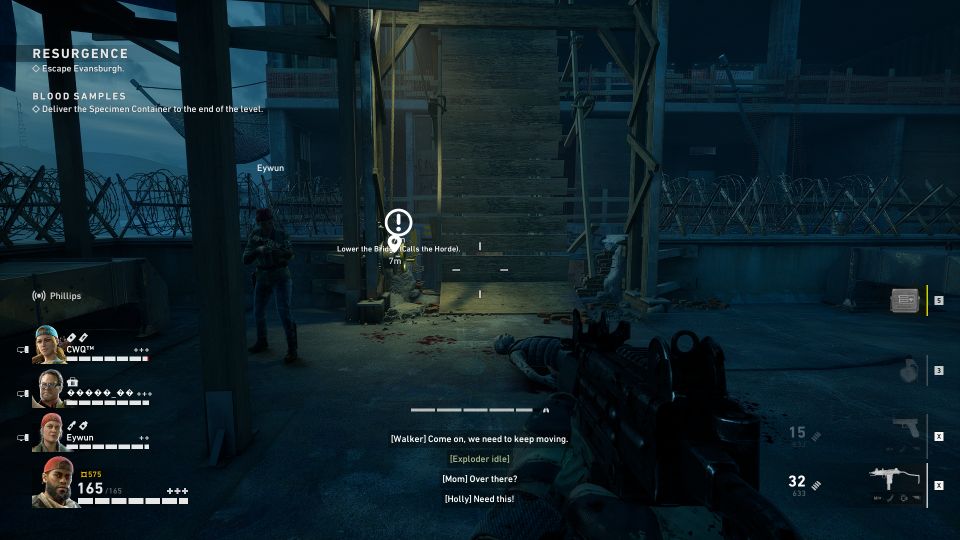 As far as enemy variety is concerned, it is overall similar to Left 4 Dead. You have a Ridden who blows up like a Boomer, a Ridden who spits, a tank-like Ridden and a Ridden that behaves like a Charger. The coolest one of them all is the Ogre who spawns from underneath the ground and has the highest HP of them all.
That said, they don't seem to make the game that much more interesting.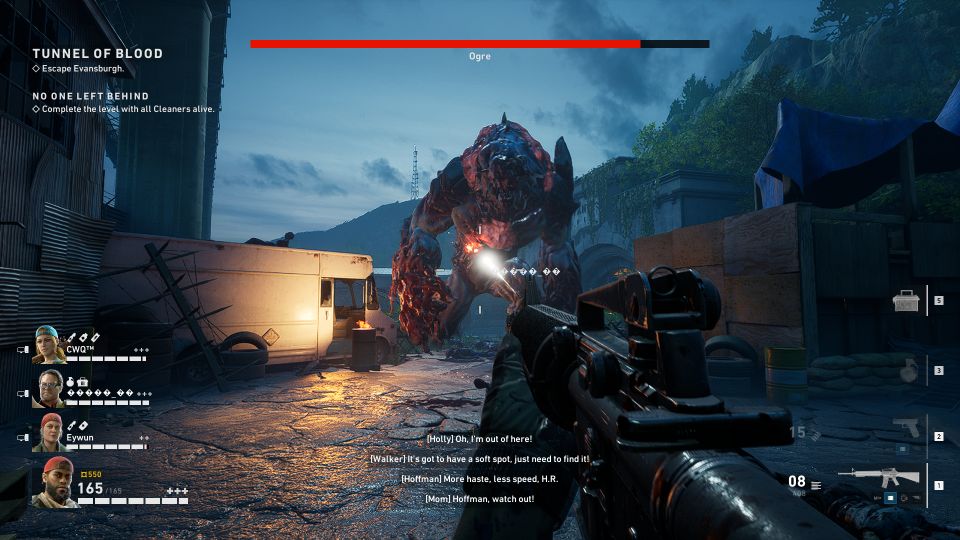 All in all, Back 4 Blood does have some potential to be good but it doesn't feel like a Left 4 Dead game at the moment. The visuals and the level design actually feels more like a World War Z sequel, which may not be a bad thing.
Also, variety in level design seems to be lacking in the game but this is only after playing for a short period of time, so I may be wrong.